If you have more than one employee, you need employee scheduling software for small business. In this article, the workforce management experts at Sling compare available apps to help you find the best solution for your company.
Table of contents
Essential elements of scheduling software
Employee scheduling has gone well beyond the simple act of placing names in time slots to now include advanced practices, such as:
Complex shift scheduling
Integrated time tracking
Labor-cost control
Overtime control
Quick and easy communication
Cloud-based distribution
Clock-in/clock-out control
Multiple-location administration
Geofencing
Task management
The best employee scheduling software for small business incorporates all of those elements (and more) into one powerful app that helps you manage and optimize your workforce for maximum productivity and efficiency.
Benefits of employee scheduling software for small business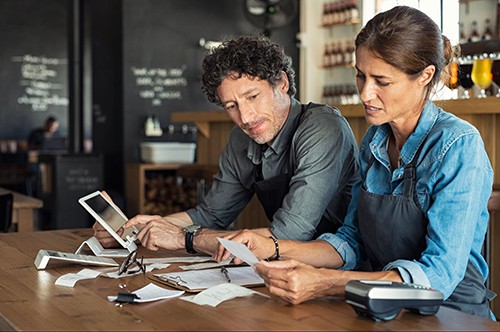 1) Saves time
One of the main benefits of employee scheduling software is that it saves time — time that you can then devote to making everything run better.
With the right app, you don't have to waste time preparing to make a schedule. You can set margins, field sizes, color schemes, and other formatting one time and save it as a template for future use.
Some apps even give you access to the information you need to make informed decisions about your schedule. No more searching through employee documents to find certifications, time-off requests, and skills. All of the data is available in the software with just a few clicks or taps.
In addition, a robust app makes it easy to assign team members to shifts with drag-and-drop capabilities or via a drop-down list.
With help from the right software solution, what used to take minutes may only take seconds.
ADD_THIS_TEXT
2) Improves productivity
Keeping team and employee productivity high can be a challenge for any size business. Scheduling software may make that task easier.
Advanced apps provide analytics and insights into the way your business and your employees operate on a daily, weekly, monthly, and yearly basis so you're better positioned to maintain team engagement over the long haul.
In a more immediate sense, the software can make it easier to get control over what needs to be done from shift to shift and provide clarity of work for everyone involved.
With more focused tasks and clear-cut goals, your team can see what needs to be done and when for better productivity and engagement throughout the day.
3) Decreases labor costs
Labor may be one of the largest expenses your business has to deal with on a daily, weekly, and monthly basis.
Left unanalyzed and uncontrolled, those costs can quickly spiral out of control and affect your bottom line for the worse.
But, by using employee scheduling software to optimize who works when, you may be able to gain more control over both the way your team works and the costs associated with this activity.
When you can see labor costs more clearly, you'll be better positioned to create processes that minimize their impact on your bottom line by:
As you can see, adding employee scheduling software can have a profound — and typically beneficial — effect on many key aspects of your operation.
4) Simplifies compliance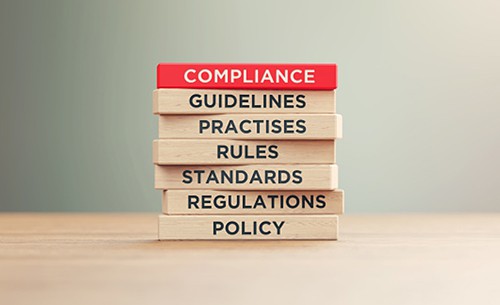 Compliance is an important topic that businesses of all sizes need to be concerned about because the laws and regulations that govern how you work can differ depending on where you're located and what you do.
If you don't abide by all the applicable laws — even accidentally — your business can potentially get hit with fines and legal penalties.
An advanced employee scheduling platform may be able to help you stay current with compliance issues such as:
Training
Labor standards
Necessary certifications and licenses
Taxes
Family and sick leave requirements
Union issues
With employee scheduling software in place, you'll be better prepared to meet all local, state, and federal compliance laws that apply to your industry.
5) Allows for automation
Modern scheduling software can also be used to bring automation into your workflow.
Apps can use data from your business, user-defined parameters, and artificial intelligence to help you select the best employee for a certain task, shift, or day of the week.
For example, you can often set the software to consider a broad range of variables, including:
Employee availability
Overtime limits
Budget
Sales data
Part-time/full-time status
Skills
You can then set the system to provide suggestions for the best employees to fill a certain slot.
The best employee scheduling software for small business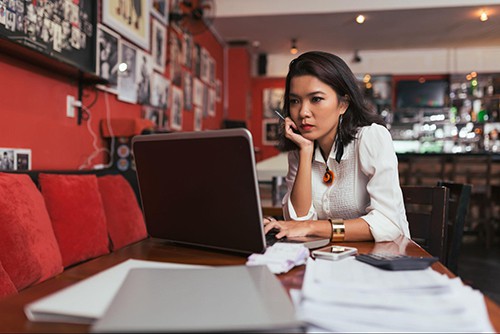 1) Sling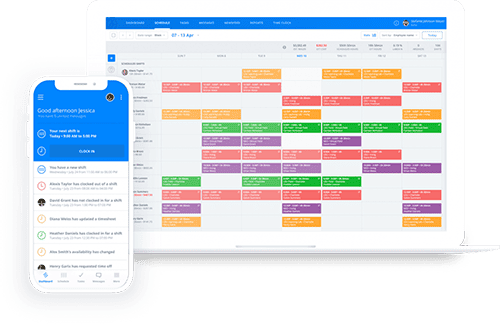 Sling is scheduling software designed specifically with you, the busy manager, in mind.
The Sling app combines the simplicity of a calendar view and the easy distribution of cloud-based technology with a whole host of other features that will transform scheduling into the easiest job you've got.
You can check off the essential components at the top of this article because Sling has them all. That makes Sling the best employee scheduling software for small businesses.
In addition to multiple-location control, easy time-and-attendance functionality, and clock-in, clock-out geofencing, Sling is packed with intuitive tools — like employee and task color coding, recurring shifts, and time-off notices.
Sling even allows you to quickly and easily notify your employees about no-shows and available shifts with advanced communication features and push notifications sent directly to their phones.
On top of all the tools dedicated to the employee scheduling process itself, Sling also acts as your own scheduling personal assistant. Sling will keep an eye on your work and notify you when there are conflicts (e.g., overlapped shifts or double-booked employees) in your schedule.
You can also monitor labor costs and paid time off in real time as you schedule. This cuts down on the number of changes necessary after the schedule is complete and allows you to create the best restaurant schedule the first time through.
These features (and many more) make Sling an excellent employee scheduling software for small businesses of all types and sizes.
Whether you manage a mom-and-pop eatery, a coffee shop, a catering business, a restaurant chain, a retail establishment, or any business with more than two employees, Sling is the app for you.
ADD_THIS_TEXT
2) Word Documents
Some old-school managers swear that the word processor is the best employee scheduling software simply because they've been using it for a long time (and they haven't really tried anything else).
But apps like Microsoft Word and Apple Pages were created with the written word in mind. That puts them just a small step above pen and paper — the most basic scheduling tool there is.
3) Spreadsheets
While a word processor like Word or Pages may be just a small step above pen and paper, a spreadsheet like Microsoft Excel or Apple Numbers could be considered a small jump above the very basic method.
That makes a spreadsheet app a more common replacement but still not ideal as employee scheduling software for small business.
One of the benefits of a spreadsheet app is that it isn't restricted by the formatting problems that plague word processors. Spreadsheet apps allow users to resize rows, columns, and even individual cells in a much simpler and more-straightforward manner.
That doesn't mean that it won't take you a fair chunk of time to get everything right for your schedule, but the process should be considerably easier with a spreadsheet app.
4) Google Docs
As employee scheduling software goes, Google Docs is pretty much the same as a word processor.
The nice thing about Google Docs is that it's cloud-based. This means employees can access the schedule at any time or in any place. For you, it means distribution is easier, as is receiving change requests and making alterations.
5) Google Sheets
Google Sheets is a step up from Google Docs in that it already has the columns, rows, and cells formatted and ready to go. This removes one big step from the scheduling chore and makes Sheets one of the first work schedule apps that many turn to.
Google Sheets gives you the flexibility and ease of alteration that comes with a spreadsheet, along with the streamlined distribution and alteration that comes with cloud-based apps.
Spreadsheets, though, were created for database manipulation and accounting. As a result, Google Sheets doesn't address many of the most common employee scheduling needs.
6) Google Calendar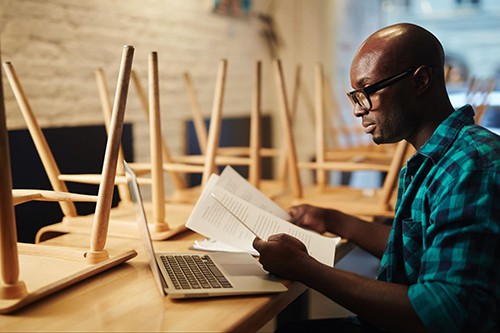 Google Calendar combines the simplicity of a calendar view with the accessibility of a cloud-based work schedule app. For you, the manager, the calendar view means the process of scheduling will be simpler and more intuitive.
For your employees, the calendar view makes the completed schedule easy to understand, reducing confusion over who works when.
That said, it's important to keep in mind that Google Calendar was created to schedule activities for a single user, as opposed to organizing teams.
7) Microsoft Outlook
Calendar software like Microsoft Outlook can be an excellent replacement for pen and paper, word processors, spreadsheets, and their cloud-based counterparts.
While Microsoft Outlook is a large step in the right direction, it was made to coordinate the activities of a single user. Because of that, it can be a bit difficult when you need to schedule more employees than you can count on one hand.
Additionally, Microsoft Outlook wasn't created with overlapping shifts, rotating shifts, night shifts, and other complicated scheduling practices in mind. Remember: It was intended for one person who could only be in one place at a time.
8) Trello
Trello is another free tool that you can use to make organizing your team easier. Trello, though, is more of a task or to-do list than a full-service employee scheduling tool.
With Trello, you can attach documents, spreadsheets, and files to Trello cards, but this is more of a distribution channel than an app that can streamline and simplify the scheduling process.
9) Doodle
Doodle is a simple employee scheduling app that can be pressed into service as a way to keep track of the shifts your team members work. This app offers limited features, so multiple shifts and other complicated scheduling may exceed its abilities.
But for a small business with only a few employees, this may be a nice transition from pen and paper (or spreadsheet) toward a more advanced scheduling solution.
10) Inch
For those who want more focused employee scheduling software, the Inch app is the perfect task management and time tracking solution.
While it doesn't work as a weekly, monthly, or quarterly shift scheduling solution, it does excel at keeping your employees focused on day-to-day tasks, simplifying communication, and allowing your team to perform a wide variety of tasks from their tablet or phone, including:
Working from a shared task list
Getting clarity on work that needs to be done
Receiving voice-assisted reminder notifications
Clocking in and out of tasks at different locations
Completing work assigned to them
Communicating with managers and each other
11) Deputy
The Deputy scheduling app can help you manage your staff and give your teams a way to track their shifts.
With Deputy, you can schedule your employees by skill set, manage overtime, customize pay rates, and monitor attendance and breaks for everyone on your payroll.
Deputy also gives you the ability to perform other tasks, including:
Create and share schedules
Allow for shift swapping
Control labor costs
Adjust staffing to match budget, sales, and other variables
Simplify labor law compliance
Capture accurate timesheets
Automate complex payroll calculations
Deputy runs on the web as well as on Android and iOS devices, and is available as employee scheduling software for small businesses or as a solution for larger businesses.
12) When I Work
When I Work can help you in a variety of ways. Features include:
Shift confirmation
Mobile clock in
Shift tasks
Team tasks
Flexible communication
When I Work is built for teams of any size and is available on the web and for smartphones, tablets, laptops, and desktops running iOS and Android.
13) ABC Roster
ABC Roster is a software solution especially designed to assist in the complex task of managing employee rosters (or shift schedules) for small businesses.
ABC Roster provides a simple and intuitive user interface as well as an automated planner that can generate schedules for you.
Other useful features allow you to:
Manage employee and team availability
Coordinate days off
Track leave
Organize events and bookings
Once you've created the schedule, ABC Roster allows you to email the roster to your employees directly from the application or export the form to Microsoft Excel, PDF, or HTML.
The app is available for smartphones, tablets, laptops, and desktops running the Windows operating system.
14) Tanda
The Tanda app can help you make sure you've got the right person in the right place at the right time.
And, with customizations and additional features, you can see the big picture, make data-driven decisions for your team, and manage your workforce with confidence.
With Tanda's help, you'll be better positioned to:
Ensure that your workforce runs on time around the clock
Track key metrics
Improve accountability
Stay on top of internal policies and employment laws
Cut shift and job abandonment
Automate a good portion of your admin responsibilities
Tanda is available in the cloud, so you can access all the features through a web browser on your smartphone, tablet, laptop, or desktop.
15) Paycor Scheduling
Organize your team and communicate information in real time with Paycor's employee scheduling software.
With Paycor, you can:
Simplify scheduling complexities
Optimize team activities
Increase employee engagement
Take control of labor costs
Paycor Scheduling even offers HR leaders the flexibility to customize schedules, improve budget management, approve staffing changes, and align job-based qualifications with the appropriate department or position to maximize budgets and optimize productivity.
Employee scheduling software for restaurants of all sizes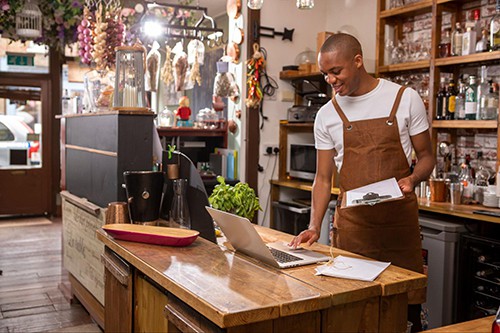 Restaurants of all sizes can benefit from incorporating employee scheduling software into their workflow.
Such software can help your business produce the best schedule possible in the shortest amount of time, track and analyze key metrics (such as labor costs, paid time off, and overtime), keep employees on task, and communicate with your team.
The process becomes difficult, however, when you rely on tools that weren't designed for that purpose (apps like Microsoft Word, Excel, or Google Sheets).
Restaurant-specific software (like Sling) can provide you with all the tools you need to streamline the scheduling process, manage and optimize your workforce, and build and maintain employee morale for a better work environment.
Try Sling for free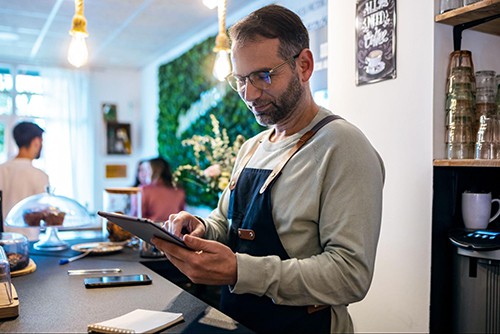 Want to experience everything Sling — one of the best employee scheduling software apps for small business on the market today — has to offer? Try it for free without obligation.
It only takes a minute to register and receive:
Powerful scheduling
Access from anywhere
Effortless time tracking
Instant schedule updates
Streamlined distribution
Efficient and far-reaching communication
Free mobile apps for you and your employees
The solution to all your scheduling and workforce management and optimization issues is only a few clicks away!
For more free resources to help you manage your business better, organize and schedule your team, and track and calculate labor costs, visit GetSling.com today.
See Here For Last Updated Dates: Link
This content is for informational purposes and is not intended as legal, tax, HR, or any other professional advice. Please contact an attorney or other professional for specific advice.