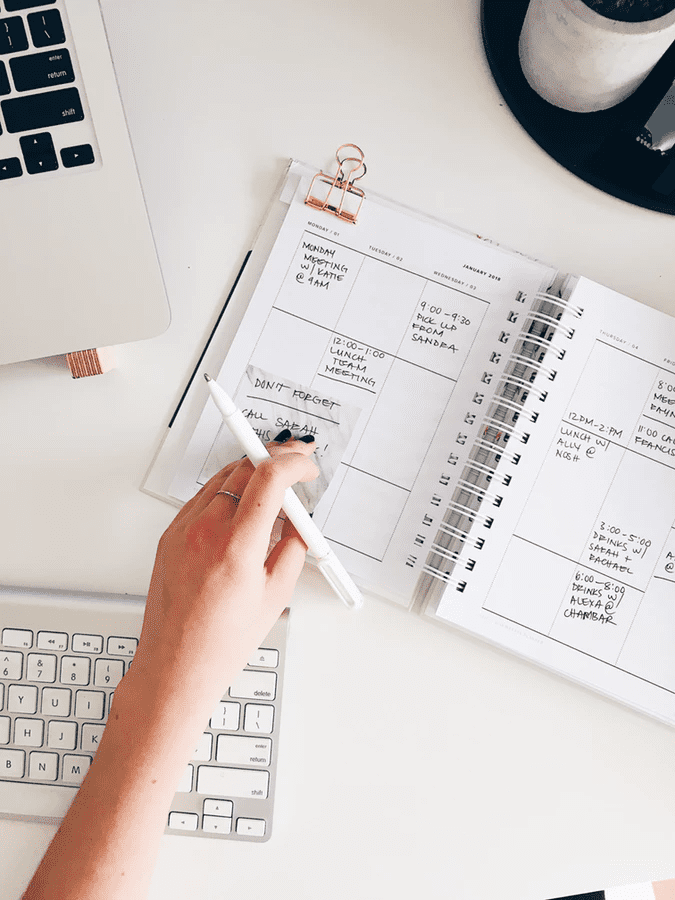 Most people are familiar with the regular 8-hours-per day, 5-days-a-week, 40-hour workweek. But did you know there are alternatives to this standard schedule? One of the most popular is the 9/80 work schedule. But is it right for your company and your employees?
In this article, the management and scheduling experts at Sling tell you everything you need to know to decide for yourself. We'll also show you how to implement this unique work schedule in your business.
What Is A 9/80 Work Schedule?
A 9/80 work schedule consists of a total of eight nine-hour days, one eight-hour day, and one day off spread over a two-workweek period.
More specifically, a 9/80 work schedule has employees working 80 hours over nine days (hence the name: 9 days/80 hours) rather than the usual 10 days (assuming a five-day workweek). This makes it possible for you to give your employees an entire day off every other week.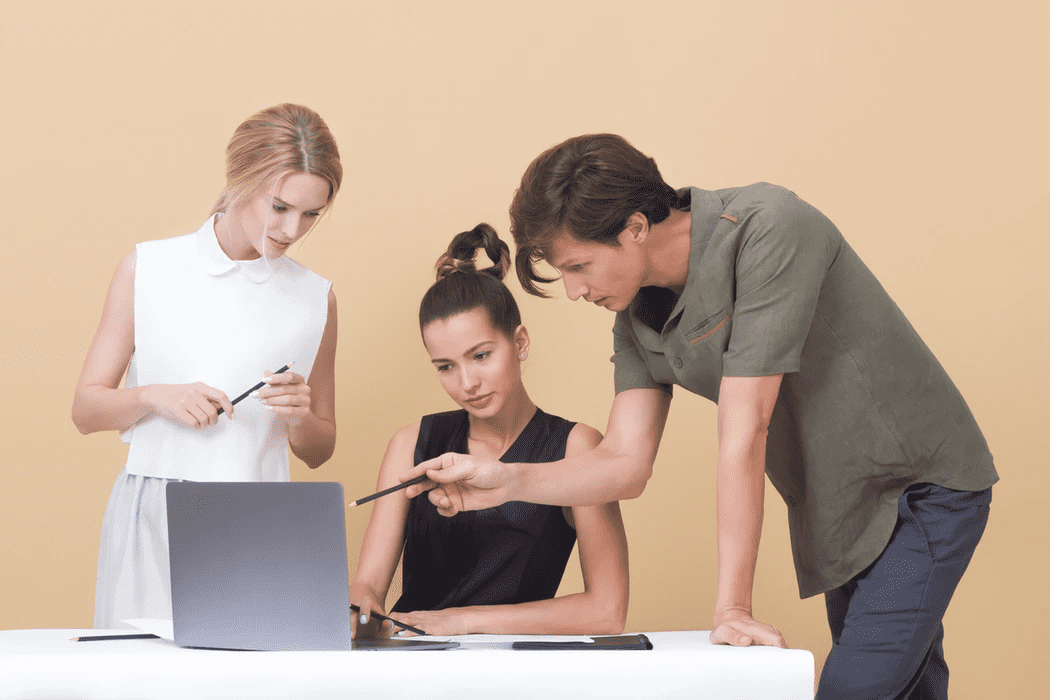 In a typical 9/80 work schedule, your employees would work four nine-hour days (36 hours) followed by one eight-hour day. For payroll purposes, you apply the first half of the eight-hour workday to the first week and the second half to the following week.
All told, that adds up to 40 hours worked Monday through Friday of the first week, and 40 hours worked Monday through Thursday of the second week (all without overtime). You can then give employees the second Friday off completely without losing work hours.
Sample 9/80 Work Schedule
First Week
Monday: 7-12 and 1-5 with an unpaid lunch break in-between (9 hours total)
Tuesday: Same
Wednesday: Same
Thursday: Same (for a total of 36 hours)
Friday: 8-12 (first week ends) + 1-5 (second week starts)
Saturday: Off
Sunday: Off
Second Week
Monday: 7-12 and 1-5 with an unpaid lunch break in between (9 hours total)
Tuesday: Same
Wednesday: Same
Thursday: Same (for a total of 40 hours including the four hours worked the previous Friday)
Friday: Off
Saturday: Off
Sunday: Off
Keep in mind that this is just one example of a 9/80 work schedule. As an alternative, you could have employees start at 8:00 a.m. and work until 6 p.m. That would still allow for the requisite nine hours in one day.
What Are The Benefits Of A 9/80 Work Schedule?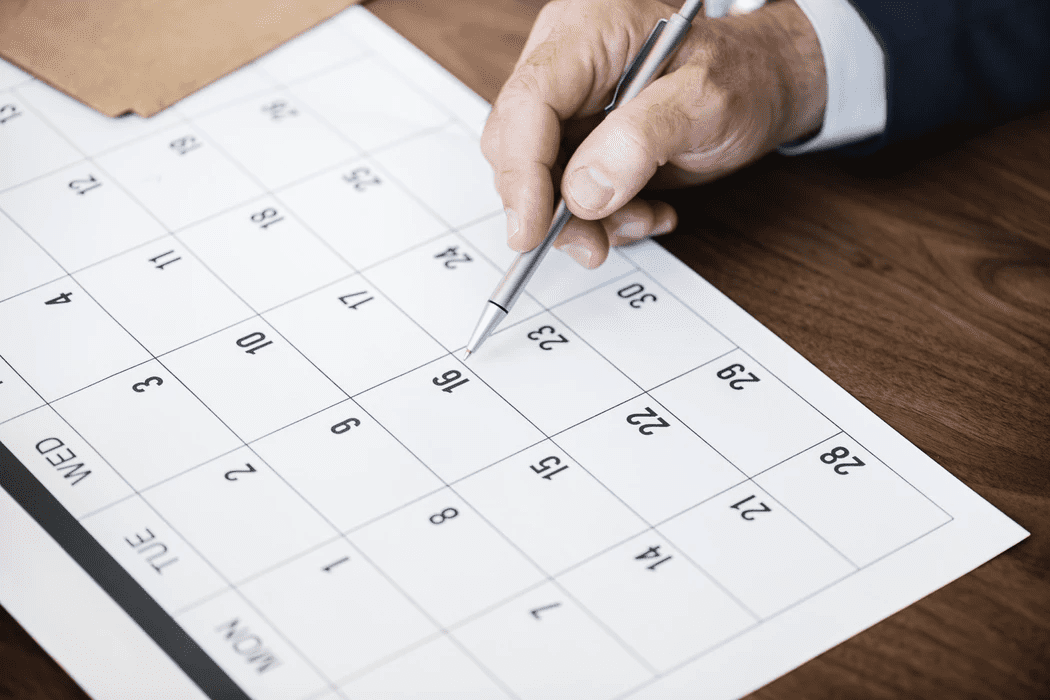 At first glance, you may conclude that the 9/80 work schedule only benefits your employees. But look a little deeper and you'll see that the 9/80 work schedule also benefits your business. Here's how.
1) Work/Life Balance
You guarantee employees two extra days off each month. This gives them time to schedule appointments, conduct personal business, or take a vacation with family or friends. It can also mean fewer sick days, fewer no-call/no-shows, and fewer time-off requests for your business.
2) Fewer Interruptions
Employees will have more time to resolve personal commitments, so they won't have to interrupt work to get things done. That's better for their engagement for the overall productivity of your business.
3) Less Commuting
The extra two days off each month means your employees won't have to sit in traffic, they won't have to use gas, and they won't have to put miles on their cars.
4) Improved Task Completion
The extra hour of work each day means that your employees have a better chance of completing tasks on the day they start them.
5) Better Rest
The extra two days off each month gives your employees more time to recuperate from the busy workweek. They'll be refreshed and ready to work on that following Monday.
6) Increased Productivity
When you incorporate a 9/80 work schedule, you provide your team members with more control over their work schedule. As a result, your employees feel more energized because of the extra day off at the end of two weeks.
That increase in energy, then, leads to higher levels of productivity over the nine days your team is at work. And this productivity isn't just task-specific.
Overall productivity improves when you implement this type of flexible schedule. The 9/80 schedule can also reduce long-term stress so that employees take less vacation or sick time to recover.
7) Higher Incentive For Potential Employees
Recruiting new employees can be a difficult task in today's fast-paced work environment. New hires often want the most fringe benefits they can get before committing to your business. A 9/80 work schedule makes your company more attractive to potential employees.
When you offer this type of schedule on their very first day, new hires can achieve a work/life balance that is more tailored to their unique situation right from the start. They don't have to put in weeks, months, or even years before they can get more control over their schedule. 
That's an attractive incentive that can seriously improve your recruiting efforts.
8) More Flexibility
One of the major concerns managers have when considering a 9/90 work schedule is shift coverage. They worry that they won't be able to organize enough team members to cover the essential tasks during the extra day off. 
But the 9/80 schedule actually makes it easier than you might think.
If you can't just close the office at the end of every second week, you can split your team and give half of them the Friday off and the other half the Monday off. Everyone gets a three-day weekend and your office continues to run Monday through Friday.
These are just a few common benefits you'll see after implementing a 9/80 work schedule. You'll likely discover other benefits too the longer you work this way.
But is it too good to be true? Let's investigate the other side of the 9/80-work-schedule coin.
What Are The Challenges Of A 9/80 Work Schedule?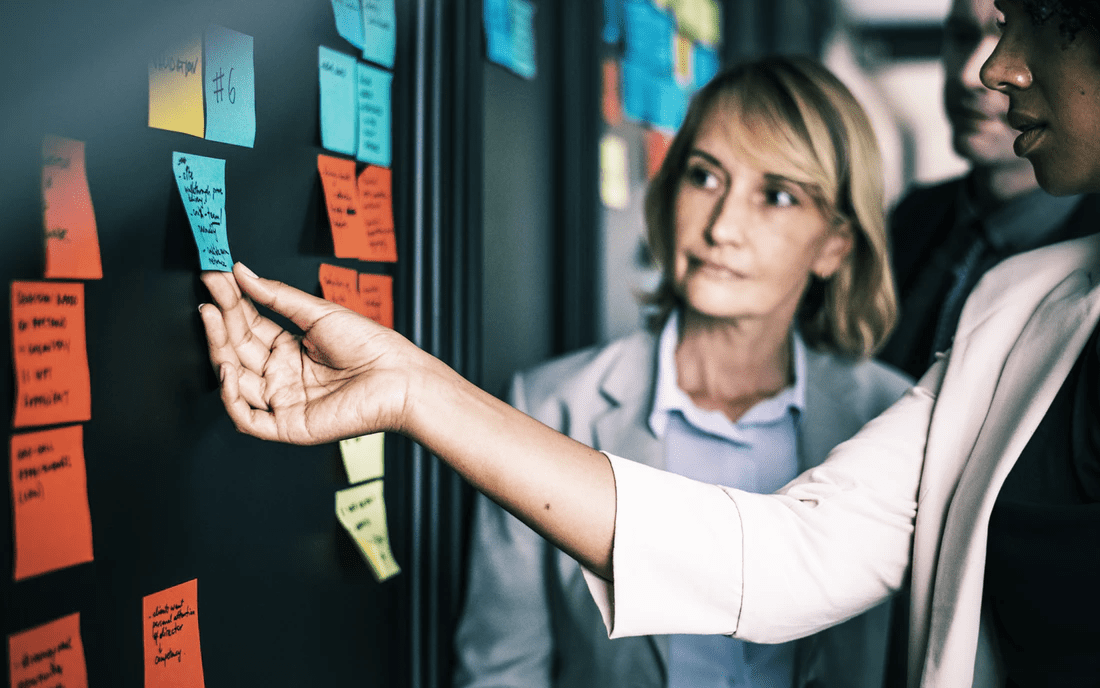 The challenges of a 9/80 work schedule often involve employee morale and payroll time tracking. Here are a few of the most common difficulties.
1) Longer Workday
During the nine-hour days, employees may feel like they only have time to go home, eat dinner, and go to bed. That can wear on morale after a while.
2) Changing The Regular Day Off
Sometimes, employees ask to switch the regular day off to better accommodate their schedules. This can make your time tracking much more difficult.
3) Early Arrival Or Departure
Letting your employees adjust their arrival and departure times can lead to more than 40 hours worked the first week and less than 40 hours worked the second week, possibly resulting in overtime and a host of other problems.
4) Problems With Focus
For your team members who thrive in a quiet work environment, the 9/80 schedule can cause problems. Too much fluctuation in activity can distract employees and cause them to lose focus and engagement.
It can also have a negative impact on freelancers and telecommuters who may be working when the rest of your office is not. 
5) Staffing Gaps
For smaller companies with fewer employees, the 9/80 schedule is less than ideal. Alternative schedules like the 9/80 mean there may not be enough team members to cover all the shifts so your business can stay open during the extra days off each month.
Even if you stagger the schedule so that some employees have Friday off and some employees have Monday off, you still may not have enough people to keep your business running efficiently.
6) Inactive Customers And Businesses
In some cases, your customers and other businesses may not be active during the extra hours of work that come with a 9/80 schedule.
This can lead to drops in productivity and even a loss in revenue if you can't keep your team members on task in one way or another for the few hours when other businesses are closed and your customers are elsewhere.
7) Sick Leave
You may have to restructure your sick leave policy if you incorporate a 9/80 work schedule. With this type of schedule, a day away from work due to illness equals nine hours instead of the typical eight.
Nine hours and eight hours don't divide equally into the same numbers (unless you want to offer fractions of a workday or increase your sick leave to 72 hours) so you're going to have to do a bit of reorganizing to make the new schedule work.
8) Issues With Overtime
You may also encounter issues with overtime. If team members don't strictly adhere to the unique work hours (e.g., they work an extra hour on Tuesday to complete a project), you may be paying more overtime wages than you planned.
That shouldn't be a problem if it only happens once or twice a month for one or two employees. But if it happens more often and for more than a handful of team members, the extra expense is going to start cutting into your bottom line.
Don't let these challenges dissuade you from implementing a 9/80 work schedule. You just need to reinforce teamwork and group cohesion during the long workweek and enforce the rules of the schedule so you don't run into tracking and calculating issues.
How To Get Started On A 9/80 Work Schedule
The best way to get started on a 9/80 work schedule is to first examine your corporate, business, and functional level strategies to see if it's the best solution.
The next step would be to create a test schedule using Sling to see if fits in with the way you work.
Finally, you would want to discuss the change with your employees so that it's not a surprise when they start working nine-hour days instead of eight.
Make Scheduling Easier With The Right Tools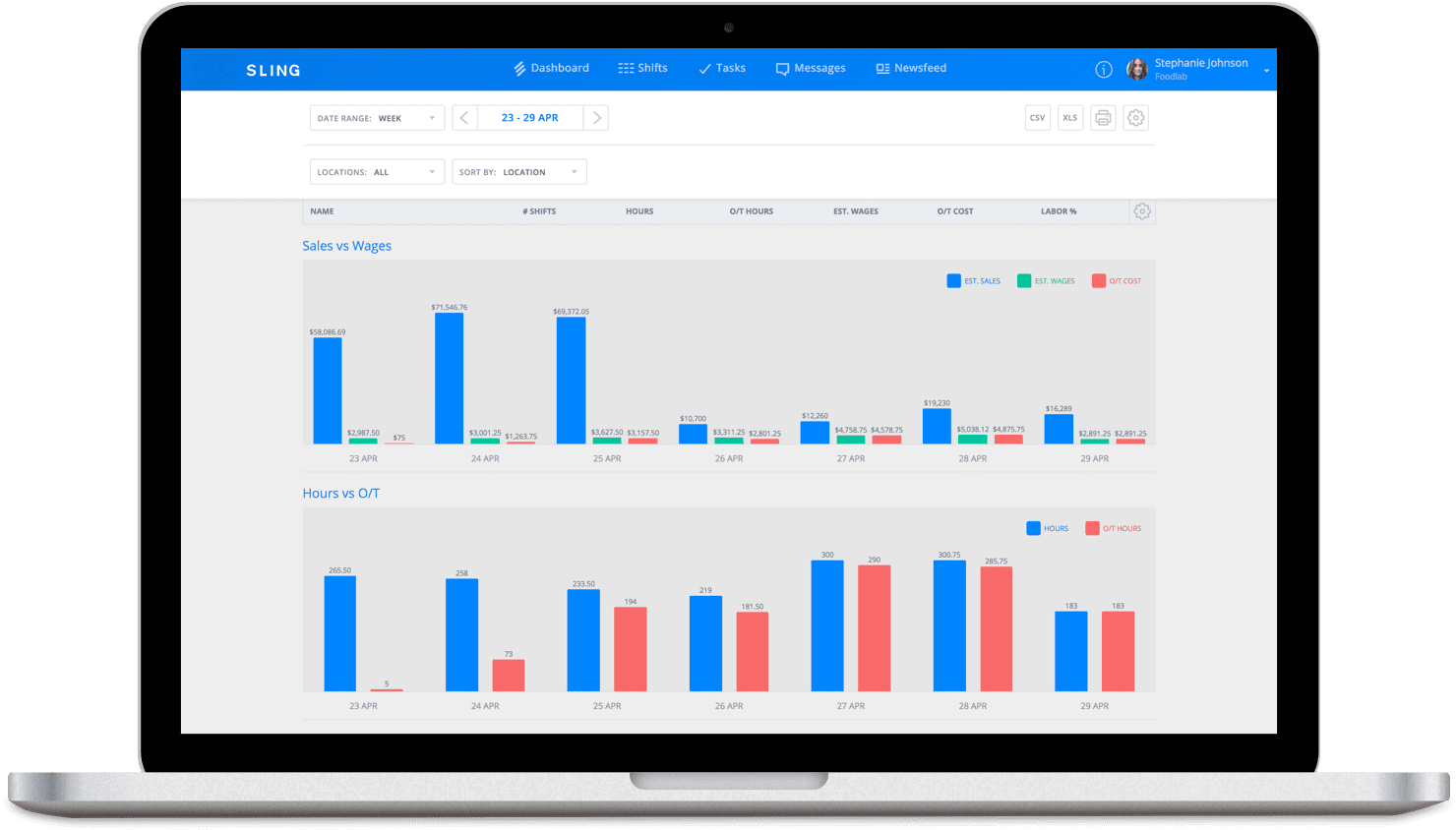 Regardless of whether you choose the 9/80 work schedule or not, the best way to plan when your employees will work is with scheduling and time-tracking software like Sling.
Sling's suite of tools — including scheduling, time clock, labor cost analysis and planning, employee messages, newsfeed, and tasks — makes creating even the most complex rotating shift or night shift as simple as point, click, and go.
For more free resources to help you manage your business better, organize and schedule your team, and track and calculate labor costs, visit GetSling.com today.