Employee retention should be high on every manager's priority list. If it's not, you run the risk of your best employees leaving for greener pastures. That, in itself, is a huge problem because now you have to find a qualified replacement in addition to your normal daily responsibilities.
But an employee leaving doesn't just impact you, the manager. It can also cause ripples throughout your business as a whole.
Some team members may wonder if their job is on the line. Some may even start searching for a position at another company. And then there's the inevitable effect all that stress has on employee productivity and engagement.
You can avoid this negative impact by making employee retention a cornerstone of your business strategy. Here are 10 ways to improve employee retention in your company.
10 Strategies To Improve Employee Retention
1) Seek Diversity
When you promote diversity in the workplace, it creates a sense of inclusivity and equality. That type of company culture will make your employees happier and more comfortable in their work environment.
When your employees feel happy and comfortable at work, they'll be more productive and motivated — and less likely to look for opportunities elsewhere.
2) Find The Best Hires
The first step in boosting employee retention is hiring the right people. Don't just focus on finding the right skills for the job. Think of the bigger picture.
A huge part of the employee-retention equation is determining whether or not a potential hire fits in with your company culture. Do they exhibit the same ethics that you prize in your business? Are they extroverted or introverted?
When you hire with skills, culture, and longevity in mind, your employee retention will drastically improve.
3) Prioritize Onboarding
Onboarding is a key component of welcoming a new employee to your business and making them feel like a part of your team.
So don't just hire a new team member one day and turn them loose to work the next day. Onboard your employees the right way so they know what they're doing and where they fit in.
4) Include Benefits
Competitive pay is certainly a significant part of what drives employee retention. But a high pay rate isn't the only thing that keeps employees from looking for opportunities at other companies.
Things like health insurance, life insurance, a 401k, and other fringe benefits can help motivate your employees to stay with your business longer.
5) Promote Teamwork
When you promote teamwork in your business, you make it easier for your employees to experience intangible benefits that aren't found anywhere else, such as:
New ideas
Improved efficiency
High-quality work
Better morale
Group cohesion
A sense of accomplishment
Quicker innovation
Less managerial interference
Stronger working relationships
More opportunities to learn
In fact, a good sense of teamwork can be worth more than all your fringe benefits combined.
6) Provide A Comfortable Work Environment
You want your employees to look forward to their workday. But if their work environment is uncomfortable in some way, they're going to start searching for ways to find relief. For some, that may mean looking for a job elsewhere.
You can avoid this problem by providing as comfortable a work environment as possible (within reason, of course). Talk to your current employees and ask questions of potential new-hires to discover ways to make your office more user-friendly.
7) Offer Training
If you want to improve employee retention, train your employees to advance within your company. No one likes to feel stuck and without any opportunity to learn new skills.
On-the-job (or even outside) training gives your team members the chance to develop as an employee and become more valuable to your business. This can translate into more loyalty and increased employee retention.
8) Communicate And Listen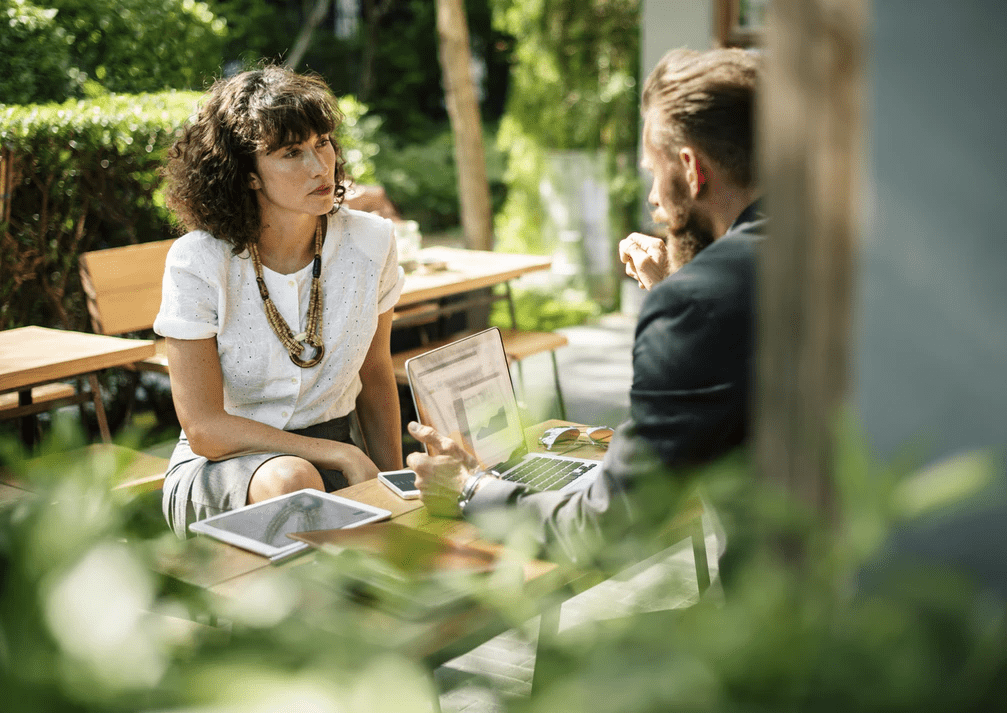 If you communicate with and listen to your team, your employee retention will be high. If you don't, your employee retention will be low. It's as simple as that.
Talk to your employees on a regular basis, and make sure they feel comfortable coming to you with questions, ideas, and problems.
9) Conduct Regular Performance Reviews
Few people enjoy sitting through a performance review. But when you remove the anxiety and stress from the review process, it's easier to show your employee how to improve and achieve success in your business.
Then, when they feel a sense of achievement in the work they do, they're more likely to want to stay in that position rather than going somewhere else.
10) Celebrate Accomplishments
Whenever possible, celebrate the accomplishments of your employees. At the end of a project or when they finish a particularly difficult task, give them the commendation they deserve.
If you do this, all your employees will feel like a valued part of your team and will want to work hard for years to come to make your business a success.
Increase Employee Retention Through Scheduling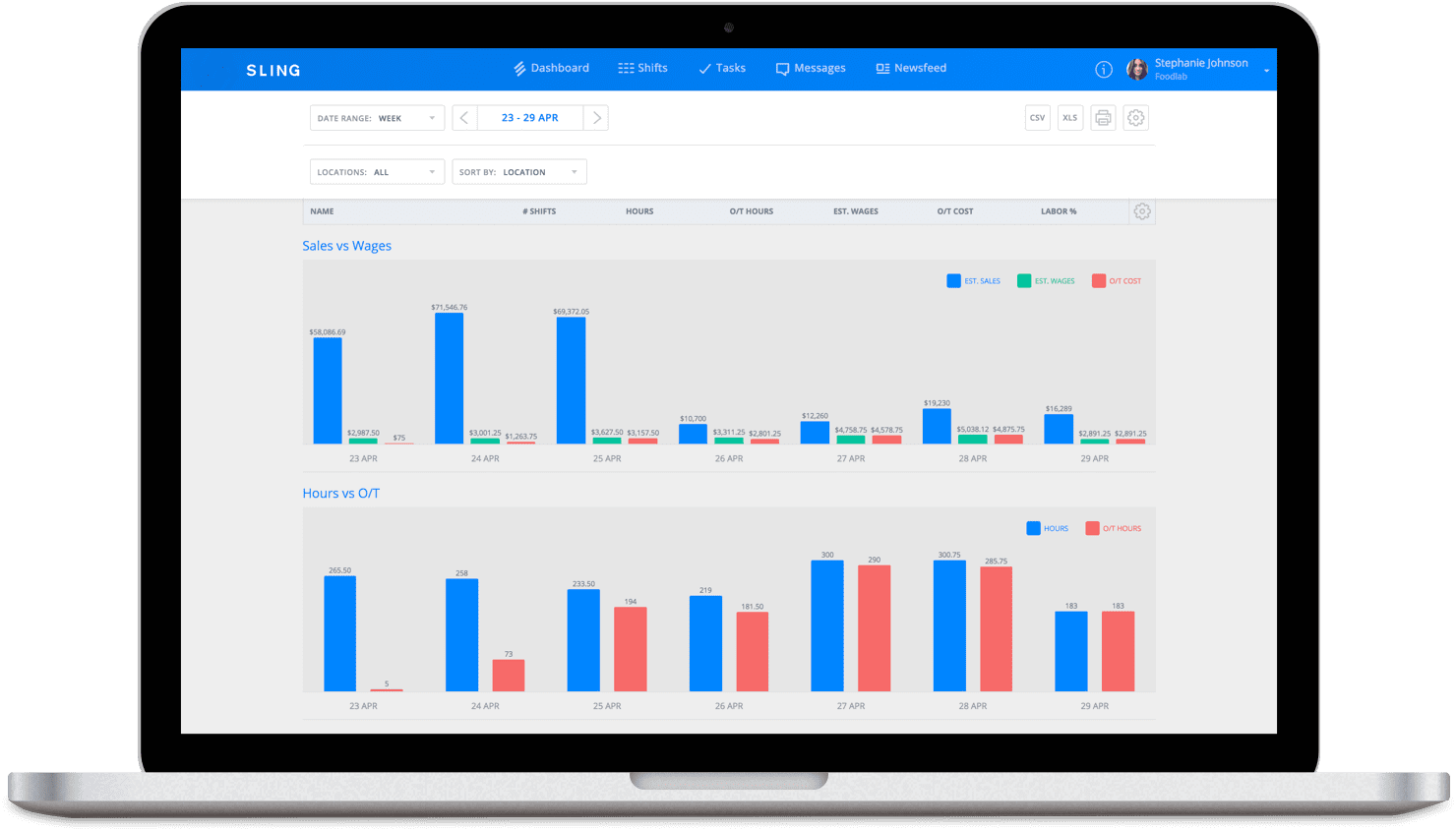 One of the best ways to improve employee retention is through scheduling. Offering unique scheduling options gives your employees more control over their work/life balance and makes your business more attractive than other businesses that operate on a strict 9-to-5 schedule.
Examples of different work schedule types include:
Scheduling software like Sling simplifies even the most complicated shifts so that you can sit down, make your schedule, and move on to more pressing matters.
All of Sling's cloud-based features — from schedule creation to time clock to payroll calculations — make it easy for you to create the best schedule possible, distribute it with ease, make changes, and juggle time-off requests.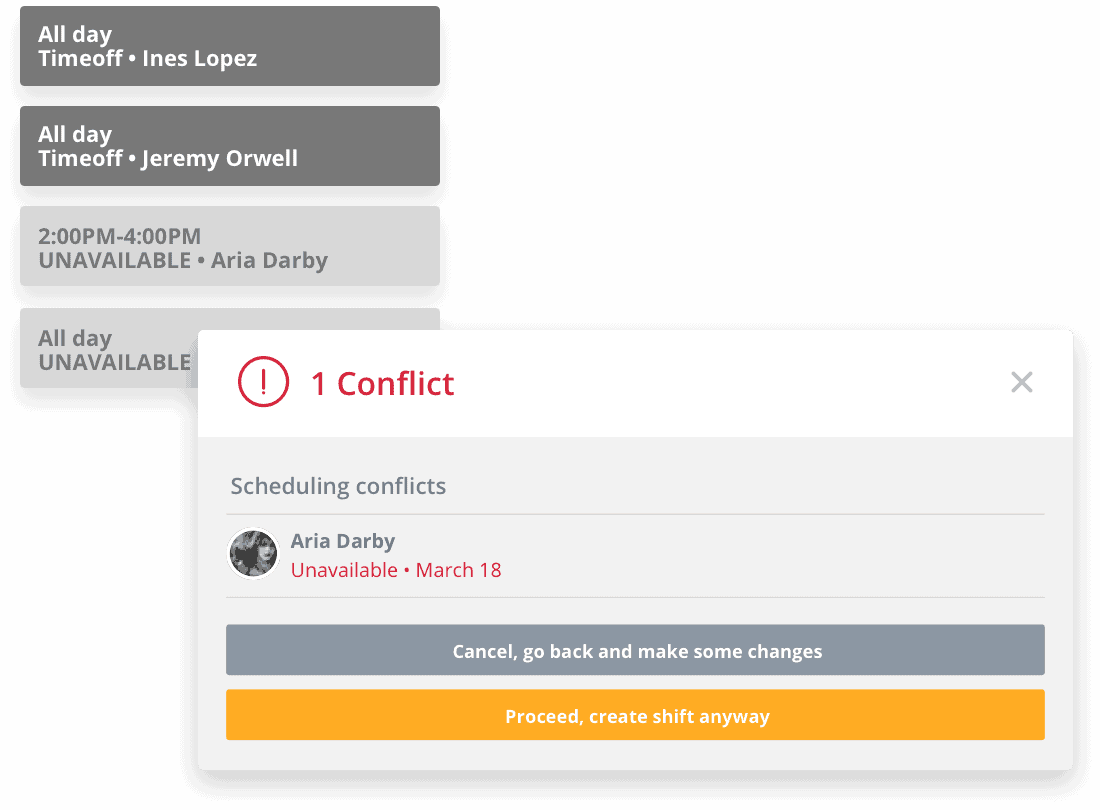 Sling even provides suggestions and warnings when you've double-booked a team member or created a conflict in another part of your schedule. All of this makes Sling the best choice for simplifying your shift work schedule.
So regardless of whether you choose the 9/80 work schedule or a compressed workweek, the best way to plan when your employees will work is with scheduling and time-tracking software like Sling.
For more free resources to help you manage your business better, organize and schedule your team, and track and calculate labor costs, visit GetSling.com today.