We've all had a first day sometime in our life. The first day of school, the first day driving on your own, the first day in your new apartment or house—they all got your heart beating with a mix of nervousness and excitement. But, by far, the most nerve-wracking "first" has to be the first day at a new job. Every new employee wonders if they'll be able to do the work, if they'll fit in, if they'll feel comfortable in the company culture. It's enough to make even the most seasoned job seeker's blood run cold. But it doesn't have to be as bad as all that. You, the manager, can establish a procedure to ease new employees into the work environment so their first day isn't such a shock. It's very similar to wading into a swimming pool from the shallow end rather than jumping into the deep end. But how exactly is that done? The experts at Sling are here to show you 15 onboarding best practices that will have your new employees performing at their best in no time.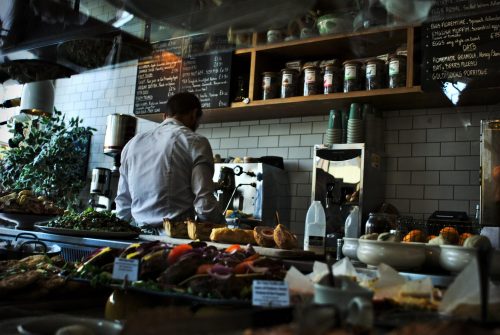 15 Onboarding Best Practices To Make New Employees Feel Welcome
1) Engage With Your New Employees Early And Often
Don't go incommunicado right after you hire an employee. This isolates new employees right from the start. Instead, reach out early and often, even if just via email, text, or social media to see how they're doing and if they have any questions.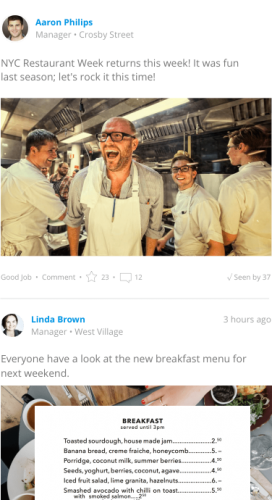 A super simple way to start the onboarding process is to invite the new hire to join your Sling newsfeed. There, all your employees can communicate with one another and view videos, pictures, and updates about the business. This is a great way to give new employees a taste of what goes on in the day-to-day workings of your business.
2) Don't Wait Until The Employee's First Day To Start The Process
Just as you don't want a communication blackout after you hire an employee, you don't want to wait until the employee's first day to start the onboarding process. Inviting them to join Sling was a great first step, but checking a few other items off your list can help everyone involved. Are there some forms they can fill out before their first day? Is there something you'd like the new employee to read? Get them going right away.
3) Tell Them What To Expect On Their First Day
Whether you communicate once or many times before the employee's first day, tell them what to expect on their first day. Include information like:
What time to arrive.
What to wear.
What will be happening throughout the day.
Who the primary contact is (if it's not you).
What items they may need to bring with them (if any).
Information like this can help to alleviate a great deal of the anxiety that all new employees feel.
4) Create A Good First Impression
If at all possible, have the new employee start on an easy day. This can't always be controlled, but you certainly don't want to bring a new employee in for their first day when the stove and dishwasher are on the fritz or the computer network is down. By starting a new employee on an easy day, you create a good first impression that can go a long way toward making the employee comfortable.
5) Let The Employee Set Up Their Own Electronic Information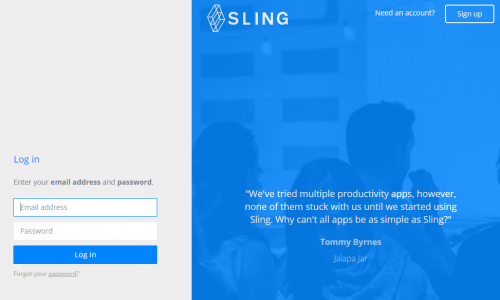 These days, a great deal of the onboarding process revolves around inserting the new employee into "the system", as it were. Setting up profiles, creating accounts, assigning passwords—all of these things take time. And it's often valuable time that you don't have. So rather than you doing all the work, let the employee set up their own electronic information. Most people are pretty familiar with this type of task, so it shouldn't be too much of a challenge.
6) Set Up A Personal Area For The New Employee
Before the new employee arrives, set up a personal area for their exclusive use. Depending on your business, this could be a desk, a workstation, or even just a locker. For an added bit of "Welcome aboard!", hide a small gift and a note somewhere in their personal space.
7) Give New Employees A Resource To Answer Common Questions
In every business, there are common questions that every new employee asks. Rather than answering these questions EVERY—SINGLE—TIME, head them off at the pass by giving new employees a place to look for answers to common questions. Most often, this will take the form of an employee handbook. Instruct new employees to look for answers there first. If they don't find what they're looking for, then they can come to you or ask a fellow employee.
8) Show New Employees How To Clock In And Out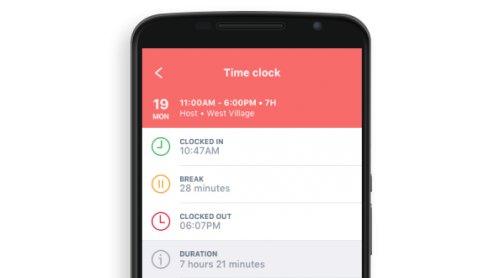 Clocking in and out is one of those procedures that is often overlooked during the onboarding process. Don't assume that new employees know the ins and outs of your specific system. Sling, for example, allows employees to clock in and out on their mobile device. Walk them through the sign-in and clock-in/clock-out procedure so they know what they're doing.
9) Provide Plenty Of Structure During Those First Few Days And Weeks
Keep the new employee busy (but not too busy) during those first few days and weeks. This is vital for helping them learn the ropes. Use the Sling app to assign tasks that the new employee should complete. Be sure to show the employee how to access and use Sling's task list on a business computer or on their mobile device.
10) Don't Overwhelm The Employee With Paperwork
Too much paperwork is the pits. It can almost feel like you're signing your life away without having a chance to read everything. No new employee wants to do that. Don't make them fill out form after form on their first day at work. Instead, have them fill out one or two forms a day. If possible, let the employee take the paperwork home to read, or make it available online. That way, the new employee doesn't feel buried in a stack of forms a half-mile high.
11) Define Expectations Early On
On the new employee's first day of work (or even before), set clear expectations about behavior, procedures, scheduling, goals, and anything else the employee needs to know. Reiterate those expectations early and often.
12) Get The New Employee Involved In Company Culture
Another way you can make the onboarding process easier for new employees is to get them involved in the company culture right from the get go. Part of that company culture exists on message boards like the one provided by the Sling app. Here, employees can interact just like they would on regular social media about anything that tickles their fancy. The Sling messaging app can also be used to find substitutes and prevent no-shows.
13) Give Employees Time To Get Integrated
Employee engagement is not an easy feeling to foster. For new employees, it takes time to become integrated into the workflow. Don't expect them to get it right away. Some will assimilate in a few days or a week. Others may take a month to really get integrated and engaged. Give each employee the time they need.
14) Ask The New Employee To Give You Feedback About The Business
One of the unique parts about hiring a new employee is that you get a fresh perspective on your onboarding process and your business as a whole. Take advantage of this new point of view and ask the new employee to give you feedback on anything and everything. Who knows, they may even have a solution for a problem you didn't know you had. When you listen to what the new hire has to say, and perhaps even implement some of their feedback, they'll feel like a valuable part of the team.
15) Give Them Some Control Over Their Schedule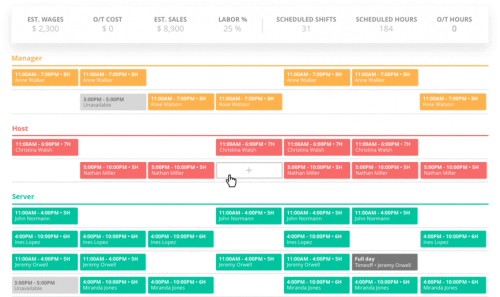 Work schedules take many forms these days—from the 9-to-5 workday to the rotating shift schedule. Depending on the type of business you run, you may be able to give your employees a modicum of control over when they work and when they don't. A scheduling app like Sling can make that process easier. Sling allows users to request time off, specify days they can't work, and even find substitutes for existing shifts. The app then guides you when you create the schedule by reminding you of these details. Sling truly is a one-stop scheduling and employee-organization solution.
Whether you choose to incorporate any of these onboarding best practices is up to you. Just keep in mind that integrating a new hire into your existing team takes time. You can simplify that process in many ways by using a tool like Sling in your business. And best of all, Sling is free to use so check out GetSling.com today.