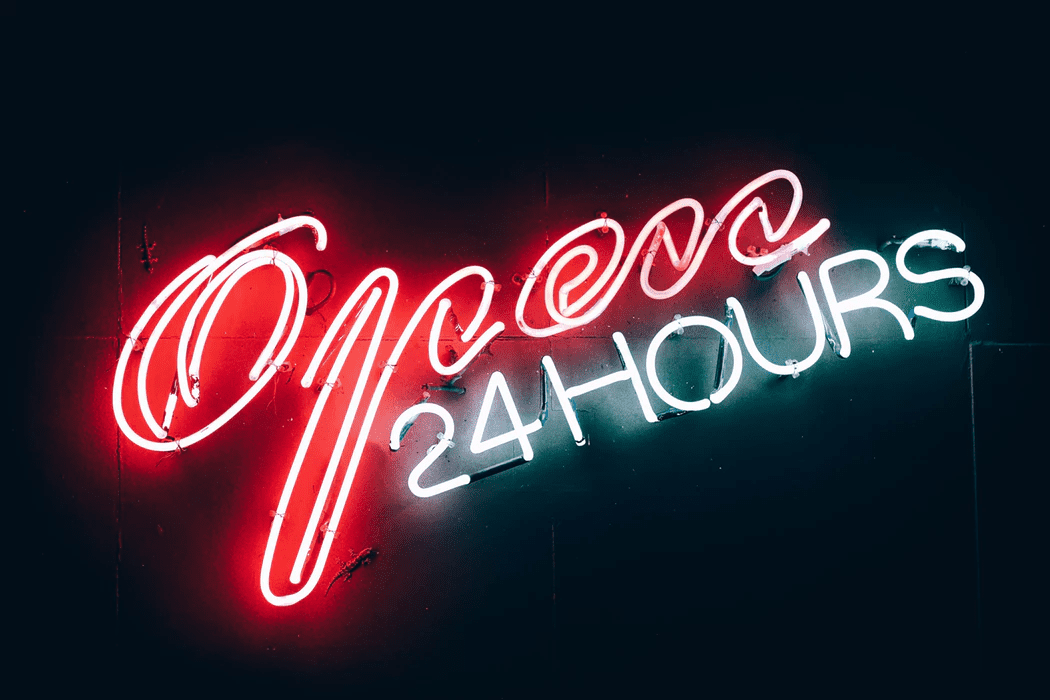 Many managers are trading the strict 9-to-5 workweek for a more flexible, compressed workweek. Of course, that type of schedule doesn't suit all businesses. But when it does, it has many benefits for owners and employees alike.
In this article, the management experts at Sling tell you everything you need to know about this unique scheduling practice.
What Is A Compressed Workweek?
A normal, full-time workweek is Monday through Friday, 9 a.m. to 5 p.m. This yields the industry-standard 40 hours of work per week.
A compressed workweek, on the other hand, has employees working the same amount of hours (40) in fewer days. Sometimes, a compressed workweek even spans two different weeks.
There are many ways to set up a compressed workweek. Let's look at examples of the most common types.
The Different Types Of Compressed Workweeks
1) Four 10-Hour Days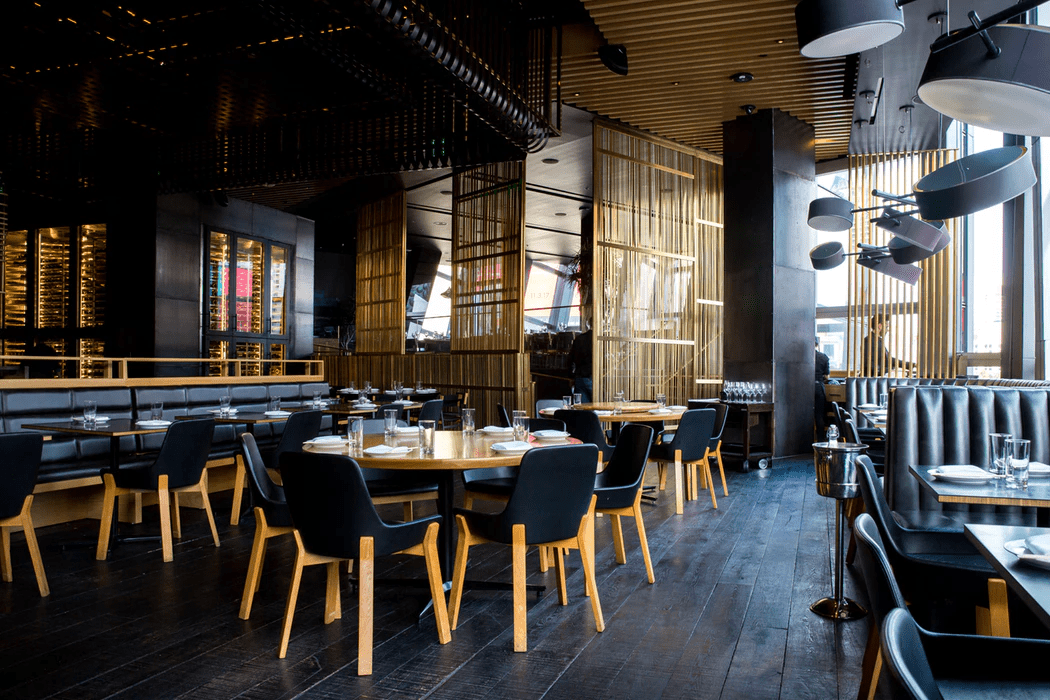 This is arguably the most common type of compressed workweek and is the leading alternative to the regular 9-to-5 schedule. In this type of schedule, employees work Monday through Thursday, 7 a.m. to 5 p.m. for a total of 40 hours in four days.
This compressed workweek is best implemented in office settings, but it can also be useful — with the right planning — in restaurants, retail, and other businesses that are open more than eight hours per day.
2) 9/80
The 9/80 compressed work schedule is a bit complicated from a payroll perspective, but it is a viable alternative schedule for most businesses. In a 9/80 work schedule, employees work four 9-hour days from 8 a.m. to 5 p.m. (36 hours total) followed by one 8-hour day from 9 a.m. to 5 p.m.
The first four hours of the 8-hour day are applied to the current workweek for a total of 40 hours. The second four hours of the 8-hour day are applied to the next workweek that starts the following Monday. After Saturday and Sunday off, employees return and work another four 9-hour days from 8 a.m. to 5 p.m. (36 hours total).
When added together with the four hours from the previous Friday, employees will have worked 40 hours in nine days. They then get the tenth day (Friday) off.
3) Three 12-Hour Days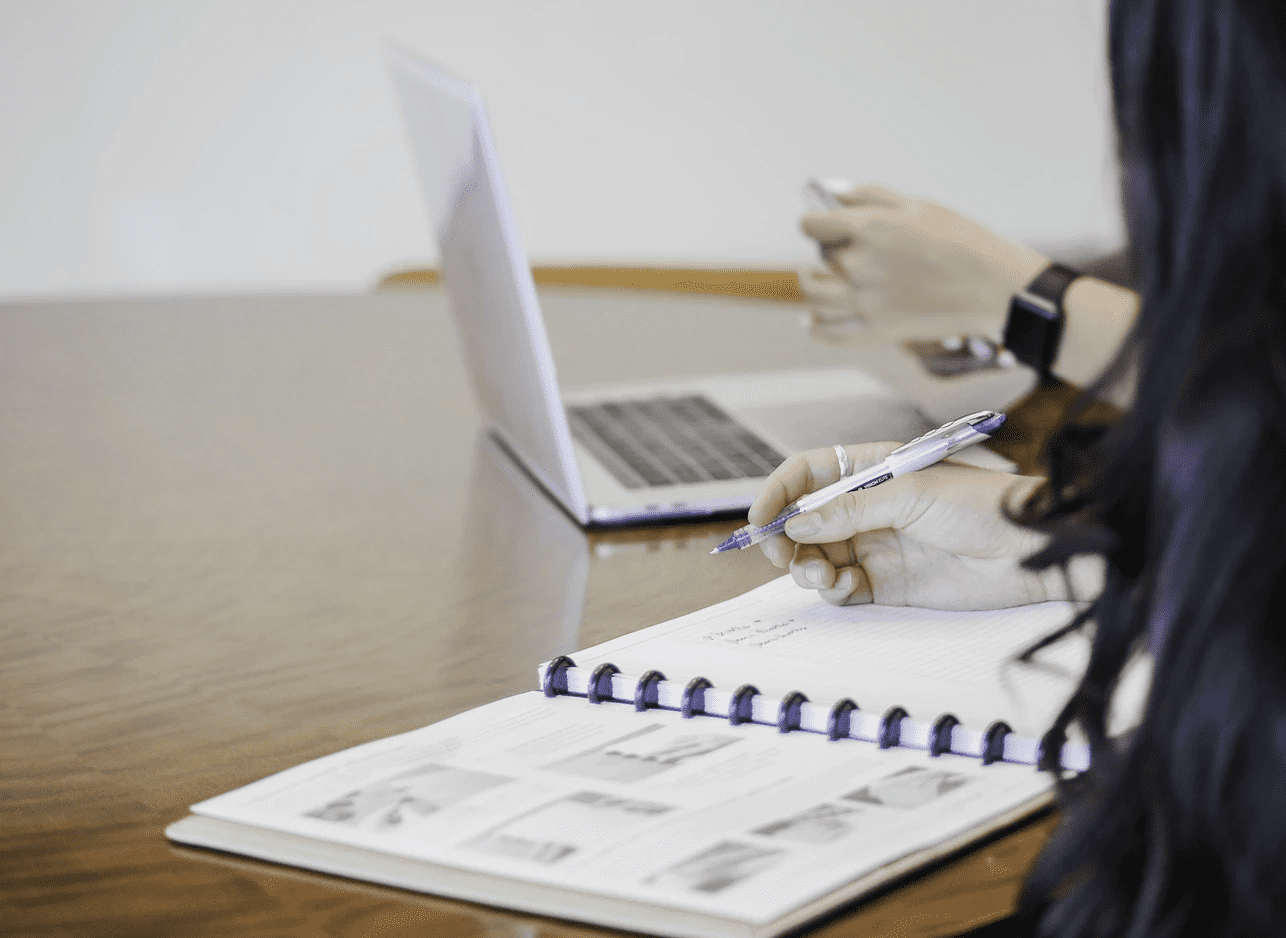 Some professions define full-time as 36 hours instead of 40. Many of these same professions — like nursing and firefighting — require round-the-clock coverage.
To minimize the number of shifts per day, these businesses utilize a type of compressed work schedule that has employees working three 12-hour days. After those three workdays, employees receive four days off to rest and recuperate.
4) Variations
The nice thing about compressed workweeks is that you can tailor them to fit your employees (and your business's) needs.
For example, you could implement a variation on the 9/80 compressed workweek schedule and simply do away with the two-week split. Your employees would then work 9-hour days Monday through Thursday and one 4-hour day on Friday.
Or you could change it up even more and have employees work three 10-hour days Monday through Wednesday and two 5-hour days Thursday through Friday. You're still getting 40 hours of work each week, but the schedule is compressed (be it the number of days worked or the number of hours on several days) when compared to the standard 9-to-5 workweek.
What Are The Benefits Of A Compressed Workweek?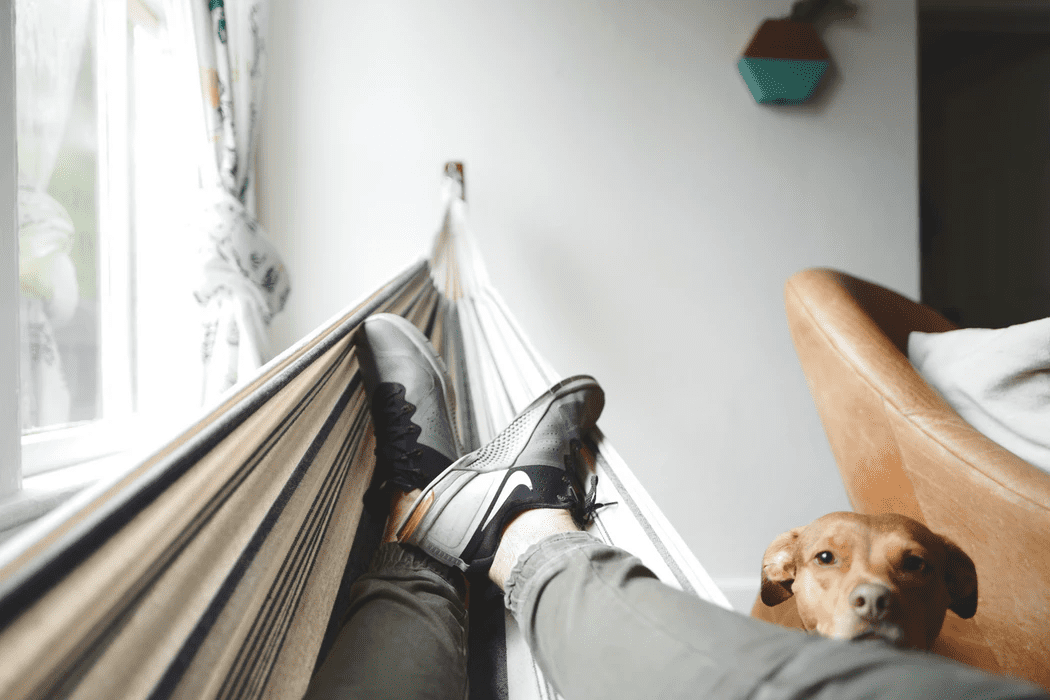 A compressed workweek holds several potential benefits for your business and your employees. Here are a few ways this unique schedule can improve the way you work.
More Rest: Employees will have more time to recuperate from their workweek and will be recharged and ready to go come Monday. That's better for their engagement for the overall productivity of your business.
Work/Life Balance: The extra time (or days) they're not at work gives your employees more time to take care of personal business so that it doesn't encroach on work hours. This can mean fewer sick days, fewer no-call/no-shows, and fewer time-off requests for your business.
Less Commuting: If you implement a four 10-hour day compressed workweek, your employees will have an extra four days off each month during which they won't have to sit in traffic, they won't have to use gas, and they won't have to put miles on their cars.
What Are The Disadvantages Of A Compressed workweek?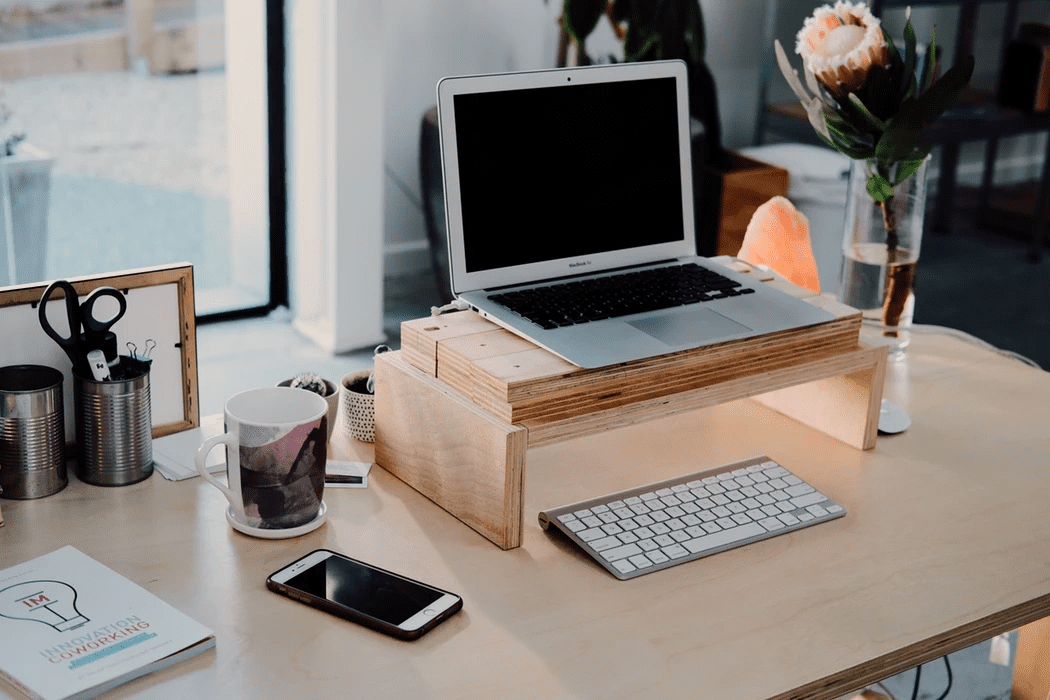 While it may, at first, sound too good to be true, a compressed workweek does come with some disadvantages.
Flextime: Sometimes, employees want to take the compressed workweek even further and adjust when they arrive to and depart from work (commonly known as flextime). So instead of working 7 a.m. to 5 p.m. on Tuesday, one employee may ask to work from 6 a.m. to 4 p.m. This can complicate scheduling, team meetings, and group collaboration.
Longer Workdays: Employees are often used to working eight hours per day, so anything more than that can leave them feeling like they only have time to go home, eat dinner, and go to bed. That can wear on morale and teamwork after a while.
Alternate Days Off:  An employee may ask to switch the regular days off to better accommodate their schedule. So instead of working Monday through Thursday 7 a.m. to 5 p.m., they may want to work Monday, Tuesday, Thursday, Friday from 7 a.m. to 5 p.m.
To avoid these complications, which apply directly to your scheduling activities, make it clear in your employee handbook that once the compressed workweek is implemented, there is very little room for change.
Sling Makes Compressed Workweek Scheduling Simple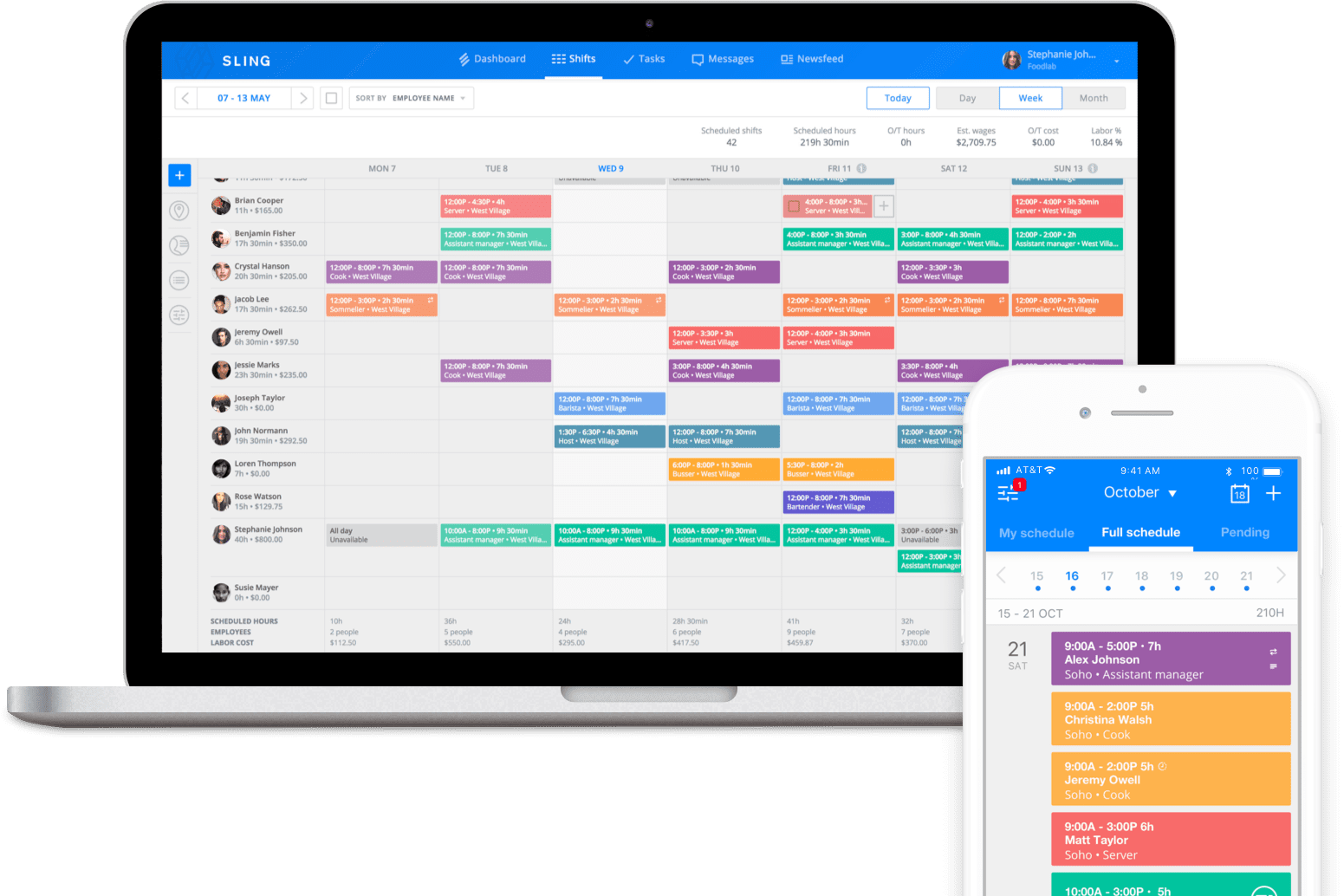 Regardless of the type of compressed workweek you choose, the best way to plan when your employees will work is with scheduling and time-tracking software like Sling.
Sling's suite of tools — including scheduling, time clock, labor cost analysis and planning, employee messages, newsfeed, and tasks — makes creating even the most complex rotating shift or night shift as simple as point, click, and go.
For more free resources to help you manage your business better, organize and schedule your team, and track and calculate labor costs, visit GetSling.com today.