Creating an effective workforce scheduling routine is one of the most important jobs you will face as a manager. It's also one of the most labor-intensive. What's the best way to optimize the process in order to put together the perfect schedule every time?
In this article, we answer that question and give you tips for making your workforce scheduling the best it can be.
What Is Workforce Scheduling?
Workforce scheduling is the process of establishing when (and, in some cases, where) your employees will work over the coming days, weeks, and months.
The practice takes into account a wide range of variables, including:
Even at its most basic, workforce scheduling plays a pivotal role in how smoothly and effectively your business operates.
How To Optimize Workforce Scheduling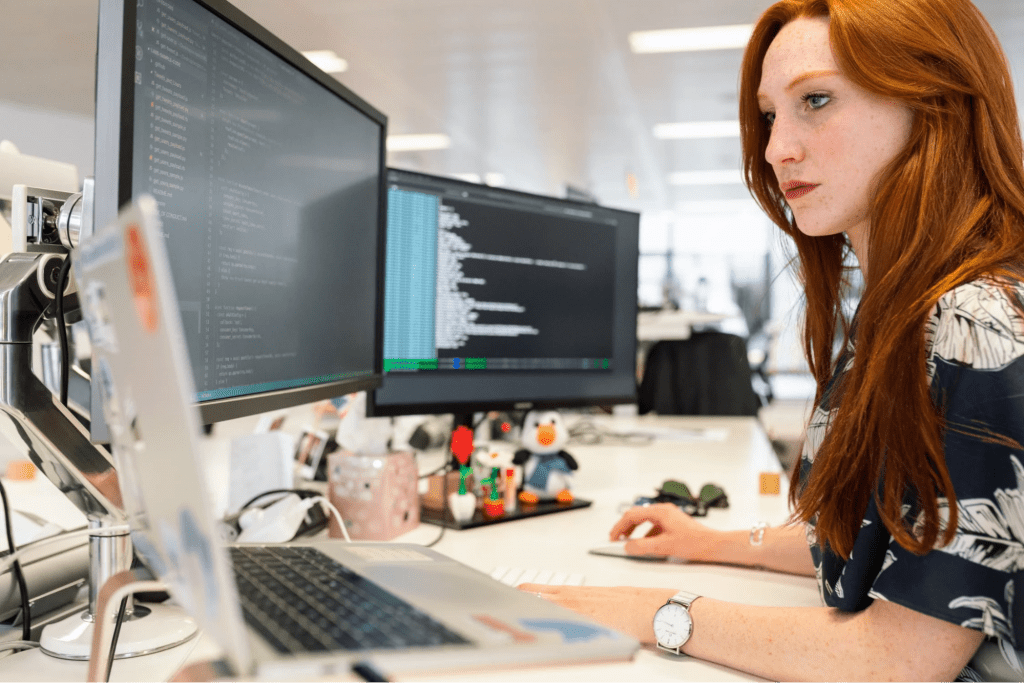 1) Set Aside Time For Workforce Scheduling
If you're new to workforce scheduling or you want to get organized so that the process isn't such a chore all the time, carve out time during your workweek to focus on the task exclusively.
Give yourself plenty of time — during the block of time you've given yourself and leading up to when it's time to publish the schedule — so that you don't have to rush through the job and settle for a less-than-optimal schedule.
Designated time to work on the schedule helps you get into the habit of giving this important process the attention it deserves. Your team will function smoothly. Shifts will run like clockwork. Business will improve. And your customers will notice.
All of that from setting aside time to make your staff rota the best it can be.
2) Create A Schedule Template
You can drastically reduce the time it takes to schedule your employees by first creating a custom template for the job.
When it's time to arrange the schedule for the next week, month, or quarter, you can get right to assigning names to shifts rather than worrying about fonts and borders and how the schedule is going to look.
Need help putting together the right template for your business? Check out these articles from the Sling blog:
3) Make The Schedule Easy To Read
Your team will appreciate your workforce scheduling efforts even more when you keep the final product simple and easy to read. Your employees should be able to look at the schedule and figure out the day, hours, and job they'll work in just a few seconds.
If they really have to read closely and think about the information in order to decipher the schedule, you may need to make some changes, reduce the amount of data the schedule contains, or simplify the appearance.
Try this exercise to see if your schedule is too complicated:
Put the schedule in a drawer and step away from your desk for a while in order to clear your head
Come back to your desk
Before you look at the schedule again, pretend you're one of your employees
Start a stopwatch
Take the schedule out of the drawer and try to figure out when "you" work next
If it takes you more than 30 seconds, you may need to try again.
4) Build Shifts Around Your Best Employees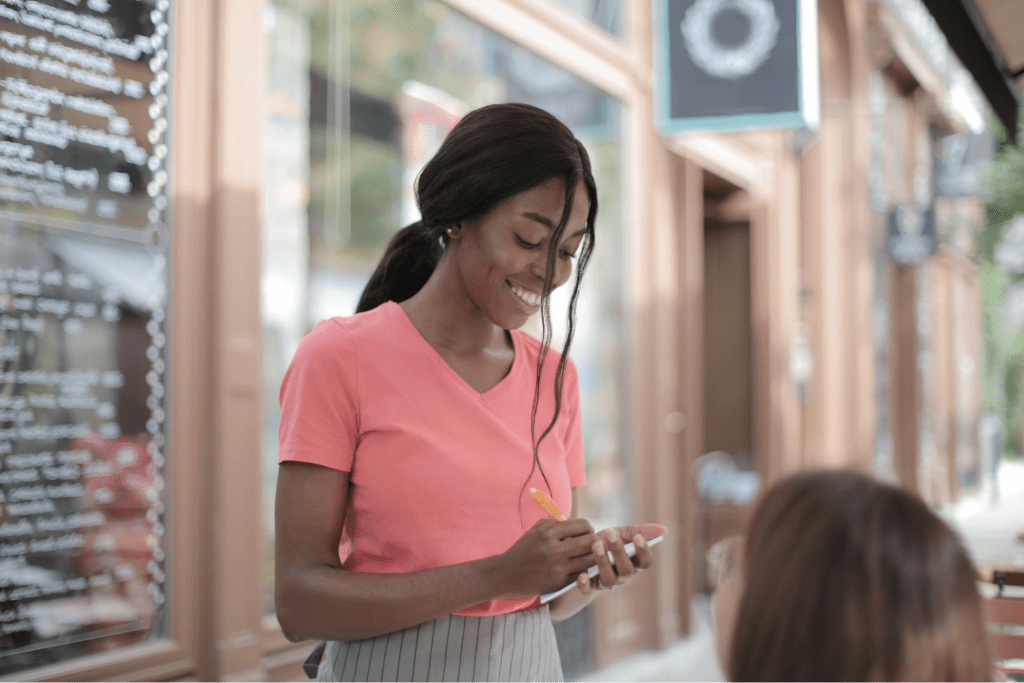 Instead of starting at the beginning of your week and working to the end, start your workforce scheduling by building shifts around your best employees.
This ensures that the team members most suited to the needs of your business are working at the right time.
In a restaurant, for example, the lunch shift is an ideal time for you to schedule the most efficient employees. The dinner shift, on the other hand, is perfect for the more personable employees who are willing to stop and chat for a while.
In addition, mixing one or two of your best employees with some of your less-experienced employees is a great way to create stability across all shifts and provide much-needed training on the job.
5) Publish The Schedule With Plenty Of Lead Time
Publishing your schedule with plenty of lead time allows your employees to:
Plan their personal lives around their work schedule
Make the needed changes when activities conflict
If you post the schedule the day before it goes into effect, your employees won't have time to make accommodations for work and personal appointments. That will lead to no-call, no-show employees and put most of the responsibility for finding replacements on your shoulders.
6) Allow Employees To Schedule Themselves
One thing about workforce scheduling that most managers forget is that they don't have to do all the heavy lifting on their own. Providing your employees with the opportunity to do some of the scheduling themselves is an effective way to:
Take some of the burden off of your shoulders
Keep your team members engaged in their work
Consider scheduling one or two of your best employees for each shift as a way to start. Then, give everyone access to this incomplete schedule and allow them to fill in when they want to work.
If you want to try this method of scheduling, allow changes for a set period of time (maybe two days) then close the schedule to outside alteration. Finally, go through and make changes according to what each shift needs.
When everything is finished to your satisfaction, make the schedule available to everyone again.
Scheduling apps like Sling make this easy. You create a common document online, and then give everyone access to that document for a few days. When it's time to finalize the schedule, close the document, make your changes, and then reopen it for viewing. It's just that easy.
7) Implement Task Management Into Your Workforce Scheduling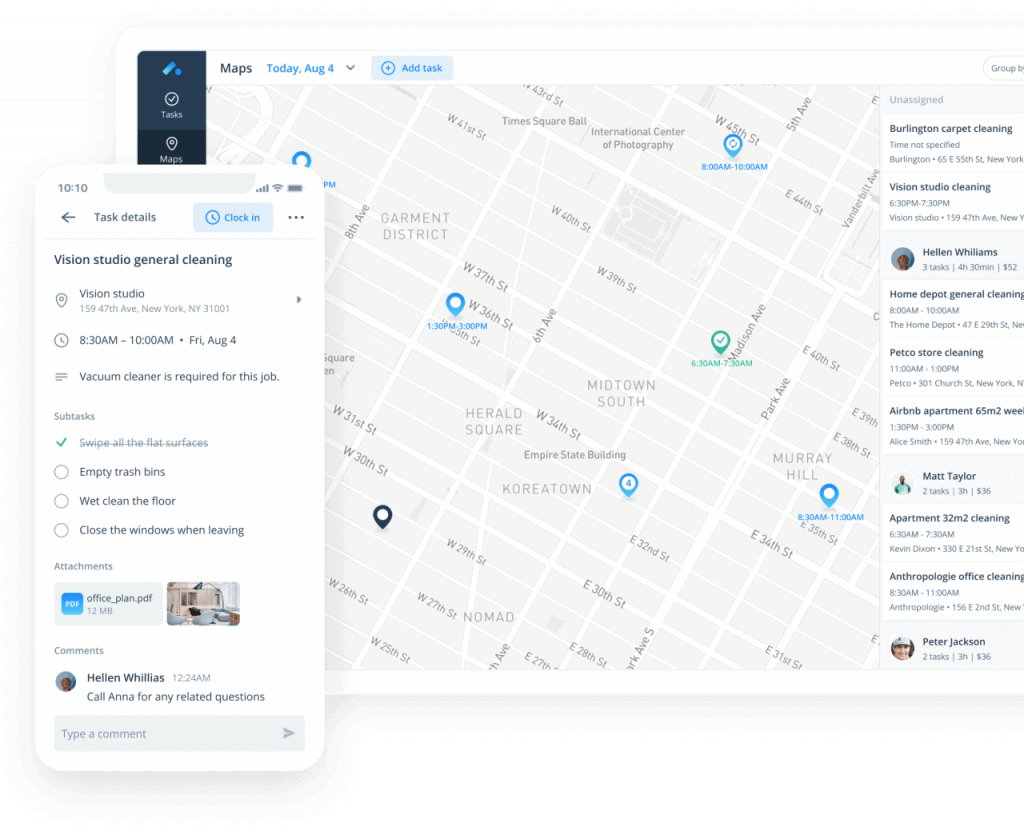 A big part of optimizing your workforce scheduling revolves around keeping your team on task. That's where task management comes in.
Task management is the process of directing, organizing, and conducting both smaller tasks and larger projects through to their conclusion.
The best way to keep your team aligned on their to-dos and ensure that all tasks get completed on time is to implement the Inch task management app into your workflow.
With Inch, remote and on-site team members can perform a wide variety of tasks right from their tablet or phone, including:
Working from a shared task list
Getting clarity on work that needs to get done
Receiving voice-assisted reminder notifications
Clocking in and out of tasks at different locations
Completing work assigned to them
Communicating with managers and each other
For managers, Inch makes it easy to distribute tasks manually across their teams or populate tasks automatically based on preset conditions. This unique feature ensures that all work is covered and keeps employees accountable and clear on their specific responsibilities, expected outcomes, and deadlines.
The Best Way To Optimize Workforce Scheduling
Incorporating the tips on this list is a surefire way to create an effective staff rota every time. But the best way to optimize your workforce scheduling is with the Sling suite of employee management tools.
Features include:
Add to that the artificial intelligence, and you've got an extremely beneficial and flexible set of tools that will help you get control of your team, boost engagement, and improve the way you all work.
So, take your workforce scheduling and optimization to the next level with Sling — the complete employee management package. Try Sling for free and discover just how easy it is to streamline your operations and keep your business on the road to success.
For more resources to help you manage your business better, organize and schedule your team, and track and calculate labor costs, visit GetSling.com today.