Remote work is quickly becoming the new norm for businesses and employees alike.
Because of this change in the way we work — be it a natural evolution of how your business operates or a response to some external influence — the ability to coordinate and conduct remote work is an essential skill for managers in the 21st century.
In this article, the management experts at Sling give you tips for supervising your remote workers so your business continues to run smoothly and efficiently.
What Is Remote Work?
Before we discuss how to manage remote workers, it's important to talk about the concept of remote work itself.
The dictionary definition of remote work (a.k.a. telecommuting) is:
An arrangement in which an employee, or group of employees, works mainly from home and communicates with the company via email, telephone, or other digital medium.
That's a pretty accurate and useful definition, with one small exception: the use of the word "home." Telecommuters don't necessarily have to conduct their work from home.
They could work from anywhere, really — a corner coffee shop, a booth in a bar, or even a horse-drawn carriage. The point being that they're not reporting to a central location every day.
Here's a more accurate definition of remote work for the digital age:
An arrangement in which an employee or group of employees works mainly from an alternate location and communicates with the company via email, telephone, or other digital medium.
Changing one small word opens up a long list of options for you, your employees, and your teams to create a unique remote work situation that is custom-fit to your business.
The Two Main Types Of Remote Work

With the basic definition of remote work in mind, we can investigate the concept in more detail. More specifically, we can get to know the two main types of remote work.
Armed with that knowledge, you'll have more insight into the best ways to manage your employees who telecommute.
In-Person With Work-From-Home Option
This option starts with the standard business model in which your team members report in-person to a physical office during the workweek.
Within that standard model, your business may then decide to extend the option for employees to work from home if need be.
In this arrangement, your business may require all employees to report to the office at least one or two days per week for meetings and the like, but they conduct the majority of their work offsite.
True Remote Work
In a true remote work situation, employees, teams, and even management may never meet face-to-face in a physical office. In fact, the business may not have a physical office to speak of.
For example, an entrepreneur starts, builds, and manages their business from home, while all the employees who work for that business do so from remote locations (perhaps even other countries).
In a remote work situation like this, physical location doesn't matter.
How to Manage Remote Workers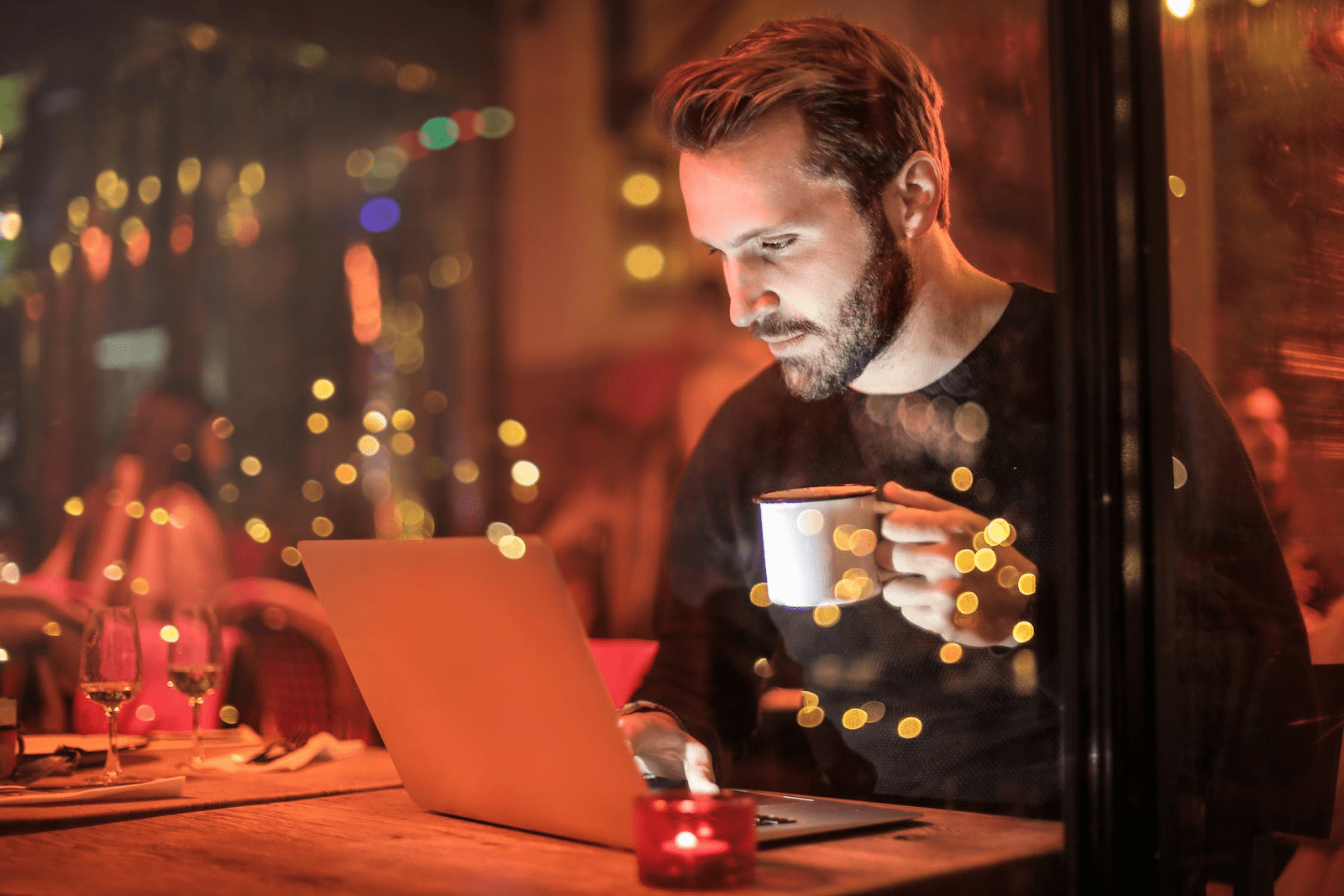 1) Provide The Right Tools
Managing remote workers with any degree of accuracy and control demands that you provide your employees with the right tools for the job.
For some businesses, that may mean allowing employees to take home company laptops, tablets, and even desktops to ensure that they have the hardware necessary to telecommute from an alternate location.
For other businesses, providing the right tools may mean granting access to apps like:
Sling
G Suite (Google Drive, Docs, Sheets, and more)
Slack
Trello
Microsoft Office Online (Word, Excel, PowerPoint, and more)
Dropbox
Skype
Zoom
Google Hangouts
These powerful online tools make conducting and optimizing remote work easier than ever before.
2) Standardize The Way You Conduct Remote Work
If you want to coordinate remote work effectively, you must standardize the way all of your team members work. You can't have in-office employees working one way and remote employees working another way.
Alternatively, if all of your employees are telecommuting, it does your business a disservice if you allow them to conduct their remote work according to their own standards and schedules.
Both are recipes for disaster.
Think back to elementary school when your teacher made it mandatory to write your name (and perhaps even the date and subject) in the upper left corner of every assignment.
If the teacher hadn't done that, there's no telling what some students would write at the top.
The same concept applies to remote work. For efficiency, it's incumbent upon you — the manager or owner — to create standards for everything from document format, naming convention, and storage location to meeting structure and communication protocols.
3) Prioritize Clear Communication
Clear communication is essential for the success of your team and your business. It doesn't matter if said team works together in an office or conducts remote work from multiple locations.
A diverse workforce often includes individuals who don't speak the language with the same proficiency as their teammates. Even if everyone speaks the language equally well, it's all too easy to misinterpret communication when you're not face-to-face.
That's why it's vital to prioritize simple, direct communication amongst your remote workforce.
Train them never to assume they understand what you or their teammates are saying and to always ask questions to clarify the meaning if they are unsure.
4) Avoid Communication Overload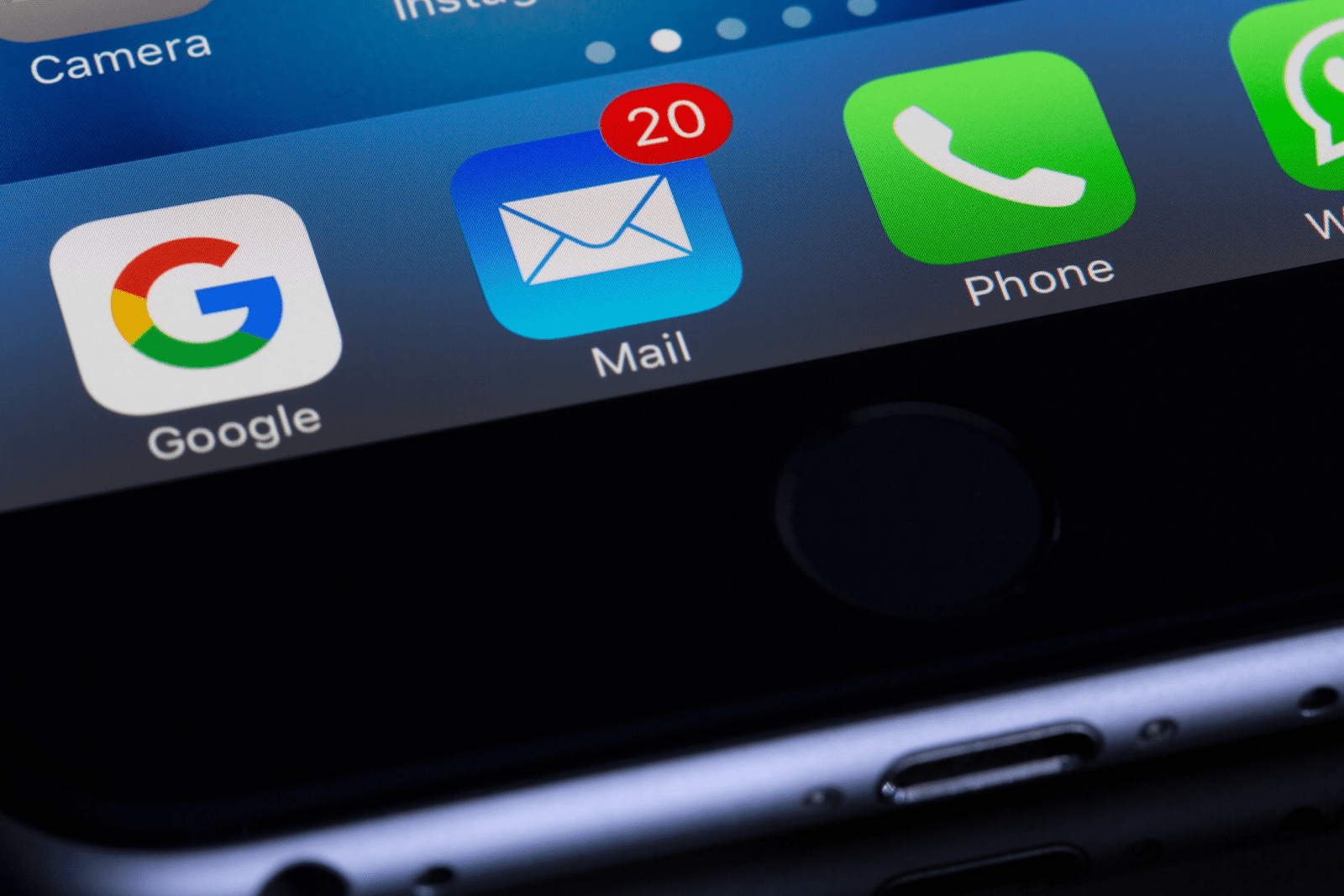 Communication overload is a very real thing when it comes to remote work.
If you're sending multiple messages several times a day via email, Slack, Zoom, or any number of other communication apps, the distraction can be a speed bump to your team's productive workday.
Avoid communication overload by limiting your messages, notes, conversations, and other interactions to one regular channel or app and only engaging with coworkers when necessary.
For non-business-related conversations, it's extremely beneficial to set up a "Random" — or other aptly-named — channel that your team can use when they feel the need.
This keeps the "chit chat" to one place so that it doesn't overflow into and disrupt the work discussions.
5) Extend Your Core Values And Standards To Remote Work
Regardless of whether your team works together in an office, is spread around the globe, or collaborates in some combination of the two, your business should extend its core values and standards to all employees.
These guidelines are best collected in an employee handbook of some sort.
Your handbook could be digital or hard copy, but, either way, it should provide both local and remote employees a framework on which to base their work and work habits.
6) Clarify Expectations And Responsibilities
You can simplify the way you manage your remote workforce by clarifying expectations and responsibilities for each employee right from the beginning.
If you neglect to establish this level of transparency, remote team members can unwittingly encroach on each other's work — the result being unnecessary difficulties and delays.
Before you turn them loose, make sure that every member of your team — remote or local — knows where their responsibilities begin and end and what tasks they should and shouldn't do.
7) Evaluate Performance With Deliverables And Deadlines
Evaluating the performance of local employees is fairly straightforward because you can take into account how well they get along with their peers, their work ethic, and other "in-person" variables.
But with remote team members, it's more difficult because you don't see most of those intangibles on a day-to-day basis.
Instead of using the traditional variables above, measure the bulk of your employees' performance through the deliverables they produce and the deadlines they reach.
You can still get a sense of their behavior and attitude through regular communication and meetings, but it won't be as obvious as with someone you see face-to-face every day of the workweek.
8) Set A Standard Operating Procedure For Remote Work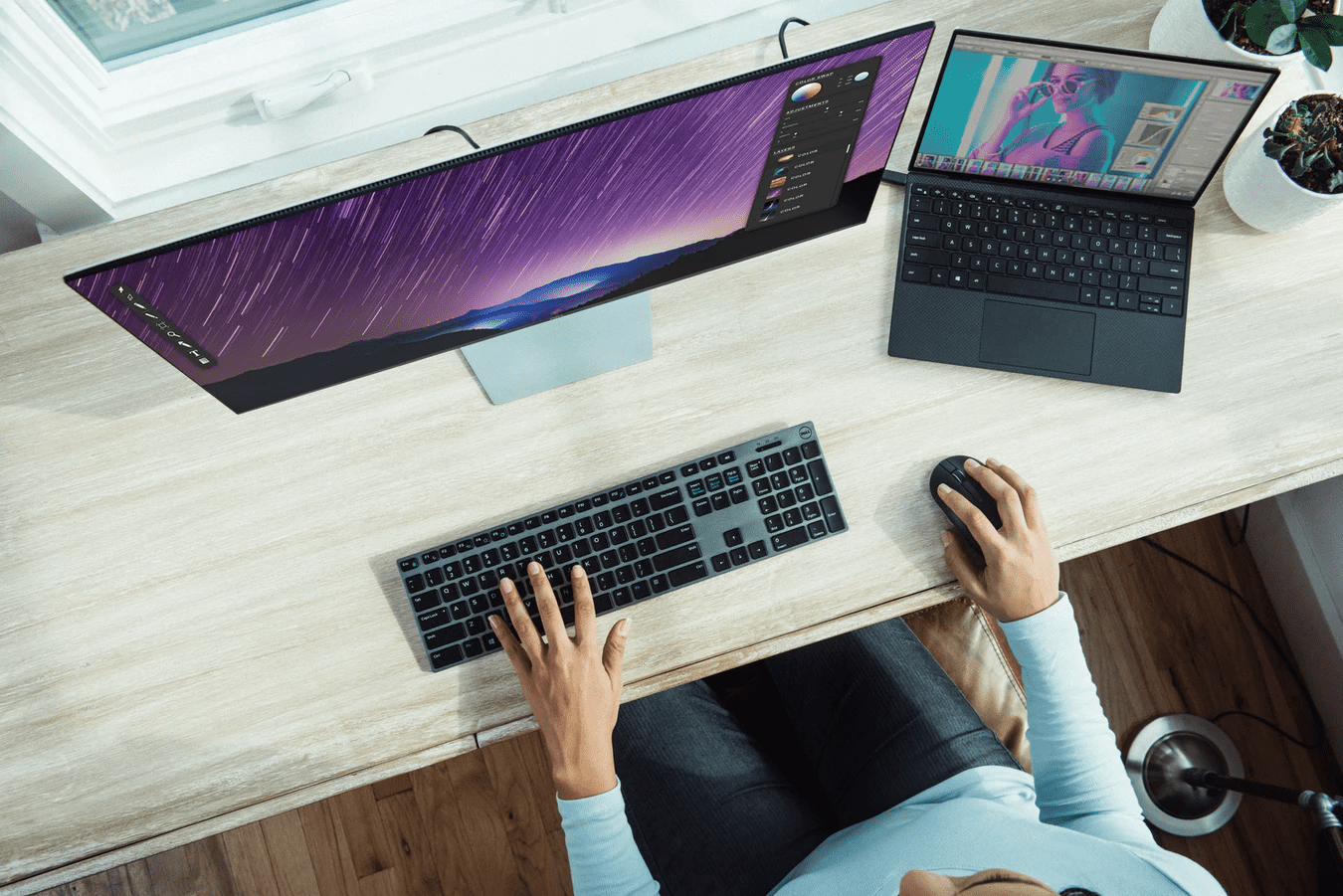 It goes without saying that when your team works together in an office, there has to be a standard operating procedure (SOP) or nothing gets done.
For some reason, though, many managers fail to set up a standard operating procedure for their remote workers. That's a huge mistake.
One of the best things you can do for your business when incorporating telecommuters into the mix is make the remote office an extension of the main, physical office.
We talked about extending your core values and standards to remote work earlier in this article.
This tip is similar to that one, but goes even further to include the same standards of behavior, ethics, and dispute resolution (just to name a few) that apply to your business's physical location.
Similarly, the best SOPs include other aspects of the business, such as:
Document formatting
File naming conventions
File storage location
Responsibilities
This is important because if you let each of your 20 employees set their own standards and conventions, you'll get 20 different ways of doing things. That's a recipe for disaster, confusion, and missed deadlines.
Take control of a potentially difficult situation by transferring the processes, procedures, and standards of behavior of in-person work to those conducting remote work for your business.
9) Incorporate Virtual Team-Building Activities
Just because the majority of your employees now conduct their work remotely doesn't mean the team can't enjoy the same cooperation, engagement, and camaraderie they did before (or would if they worked together in one physical location).
Virtual team-building activities can help.
Here are some of our favorite games you can play with groups of any size:
Fitness Challenge
Emoji Song
Team Collage
Book Club
Scavenger Hunt
Rose And Thorn
Lamp, Fireplace, Or Candle
You can find instructions for all of these activities in this article from the Sling blog: 7 Best Virtual Team Building Activities Your Remote Team Will Love.
And for more ideas on team-building games that you can adapt from the face-to-face realm to the virtual realm, check out these articles (also from the Sling blog):
10) Perfect Your Virtual Meetings
Virtual meetings are at the core of managing employees working remotely. But, just like any other communication method, you don't want to overdo it. That's why it's imperative to practice and perfect the way you conduct these meetings.
Regardless of your experience with this medium, we highly recommend that you always:
Create a meeting agenda
Establish clear objectives
Start and end on time
Keep the chit chat to a minimum until the end
Review and improve
In addition, keep virtual meetings to a minimum unless there are pressing issues to discuss.
A well-run and informative meeting once or twice a month is much better for employee morale and engagement than poorly-run and unproductive meetings more often.
For more tips on holding the best virtual meeting possible, check out this article from the Sling blog: Virtual Meeting: 6 Tips For Meeting With Your Team Remotely.
11) Organize Virtual Training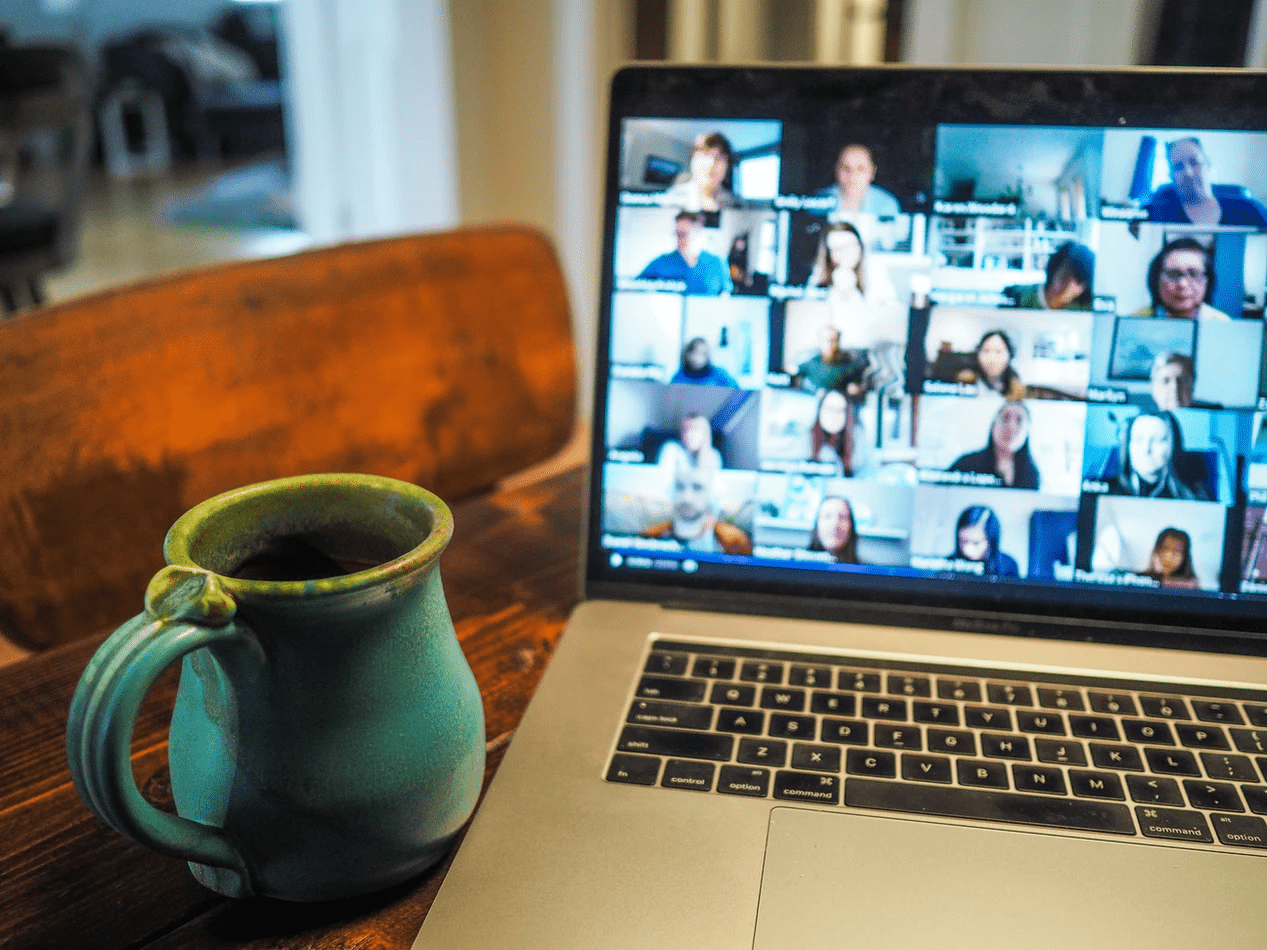 Organizing and conducting virtual training is a great way to keep remote employees engaged in their work. This type of online training can take many forms, so get creative and don't be afraid to try new things.
Virtual training — and even in-person training — can be about anything that pertains to the way your team works.
Effective options include training for:
With periodic virtual training as an option, your remote workers have a way to hone their skills and keep their motivation high.
12) Express Appreciation For Your Remote Workers
Remote work is, by nature, lonely work.
Even if they're working in a crowded coffee shop, employees may miss the human interaction that comes with working in a physical office with others.
More specifically, when your employees are isolated at home, they miss out on the daily forms of appreciation that you and their coworkers show them. That means it's imperative to show your appreciation even more often.
For many managers, though, employee appreciation has the reputation of being difficult and sometimes overly expensive. It doesn't have to be that way.
Here are some simple ways you can show your team members you care:
Have lunch delivered to their home
Send them a special coffee to try
Post a thank you video on YouTube
Send them a box of doughnut holes
Virtually meet with them one-on-one to see how things are going
There are so many ways you can show your appreciation that we're sure you'll come up with plenty more.
For more helpful ideas on what you can do, adapt some of the in-office ideas in this Sling blog post to your home-office employees: 34 Employee Appreciation Ideas That Won't Break The Bank.
13) Onboard Remote Workers Correctly
Onboarding is usually reserved for new hires.
But the transition from in-office work to remote work makes onboarding necessary for all your employees — even those who have been with your business for years.
If your business is in the process of switching to the work-at-home (or true remote work) option, consider onboarding activities such as:
Walking employees through what they can expect on their first day
Giving remote workers instructions for accessing the collaboration tools
Showing them how to clock in and out
Not overwhelming them on the first day
Getting everyone involved in a group discussion to kick things off
Giving them time to get situated
If the bulk of your team has been working remotely for a while now but you're bringing on a new employee, you may need an even more extensive onboarding process to familiarize the new team member with the way your business works.
For more information on perfecting your onboarding, take a few minutes to read these helpful articles from the Sling blog:
Organization Is Essential For Remote Work
Whether you're scheduling your team members, monitoring the progress of a project, or gathering data for payroll, it's vital to stay organized. Apps like Sling can help.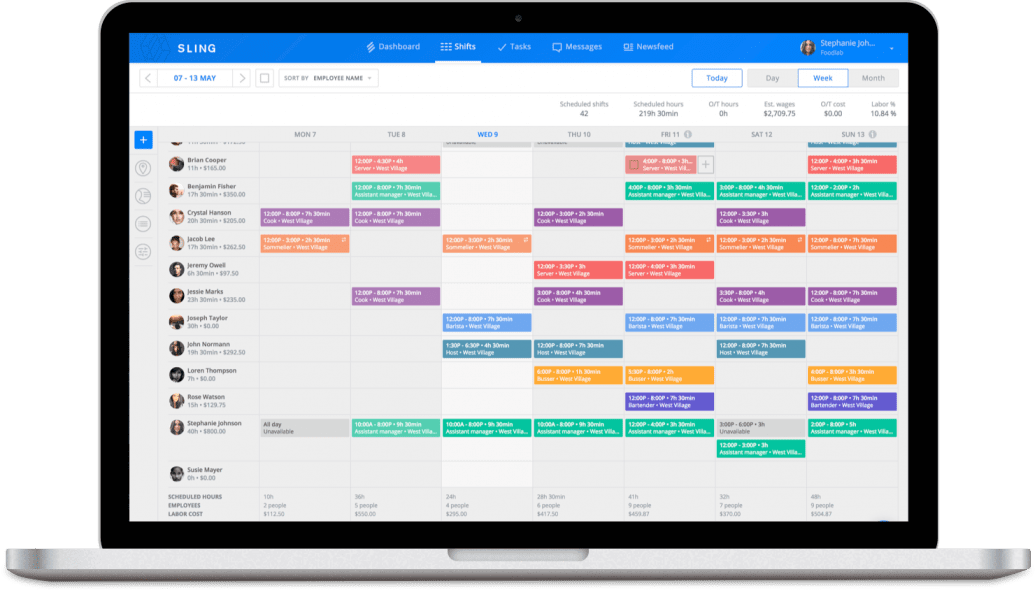 Sling coordinates, simplifies, and streamlines all your workforce management activities — whether it be for in-office employees or those engaging in remote work — by giving you a suite of tools for:
Reporting
Communication
Task assignment
And much more! Regardless of the industry, Sling can keep you and your team members organized and focused on the project at hand. That can make managing remote work easier and less stressful.
For more free resources to help you manage your business better, organize and schedule your team, and track and calculate labor costs, visit GetSling.com today.