If you run a small business, you may feel that an attendance policy is unnecessary. Your few employees are aware of their responsibilities and everything has run smoothly so far. But as your business begins to grow, a set attendance policy becomes increasingly important. In fact, it becomes essential for keeping your business on the road to success.
Key Points Of An Effective Attendance Policy
1) Examine Your Company Culture
If you don't already have an attendance policy in place, examine your company culture and talk to your managers to find out how they deal with absenteeism and tardiness. Find a common ground between existing methods and make it a business-wide policy so you don't send a mixed message.
2) Treat Your Employees How You Would Want To Be Treated
If you can't abide by your company's attendance policy, how can you expect your employees to? Put yourself in their shoes, examine your own habits, and create a policy that is fair for everyone involved.
3) Define Absence & Tardiness
It's vital for the success of your attendance policy to specifically define what an absence is and what it means to be tardy. Without these definitions, your employees can claim they didn't know.
4) Set Up A Method For Tracking Attendance
The simplest method for tracking attendance is using your employees' time cards. Once they've clocked in, you can check to see if they were tardy or didn't show up at all.
If you're using scheduling software like Sling, you can even set up a geofence so that your employees can't sign in for work when they're not on the premises.
5) Keep Things Simple
Resist the urge to cover every situation in your attendance policy. Instead, stick to general principles, define your expectations, and use language that everyone can understand. That way, you won't end up with an attendance policy that resembles the U.S. Tax Code.
6) Create A List Of Approved Absences And Documentation Required
Obviously, you should consider anything medically related as an approved absence as long as your employees get permission beforehand (or notify you within a reasonable amount of time). Be sure to specify what documentation they will need to obtain to prove that they visited the doctor.
7) Clarify The Difference Between Approved & Unexcused Absences
In your attendance policy, be sure to clarify the difference between an approved absence and an unexcused absence. That way, your employees are clear on when they may be in violation of your policies.
8) Outline The Procedure For Requesting Absences
Make it clear what steps your employees should take when they need to request an excused absence. Keep the process simple. The easiest way to keep track of time-off requests is to use a scheduling software like Sling.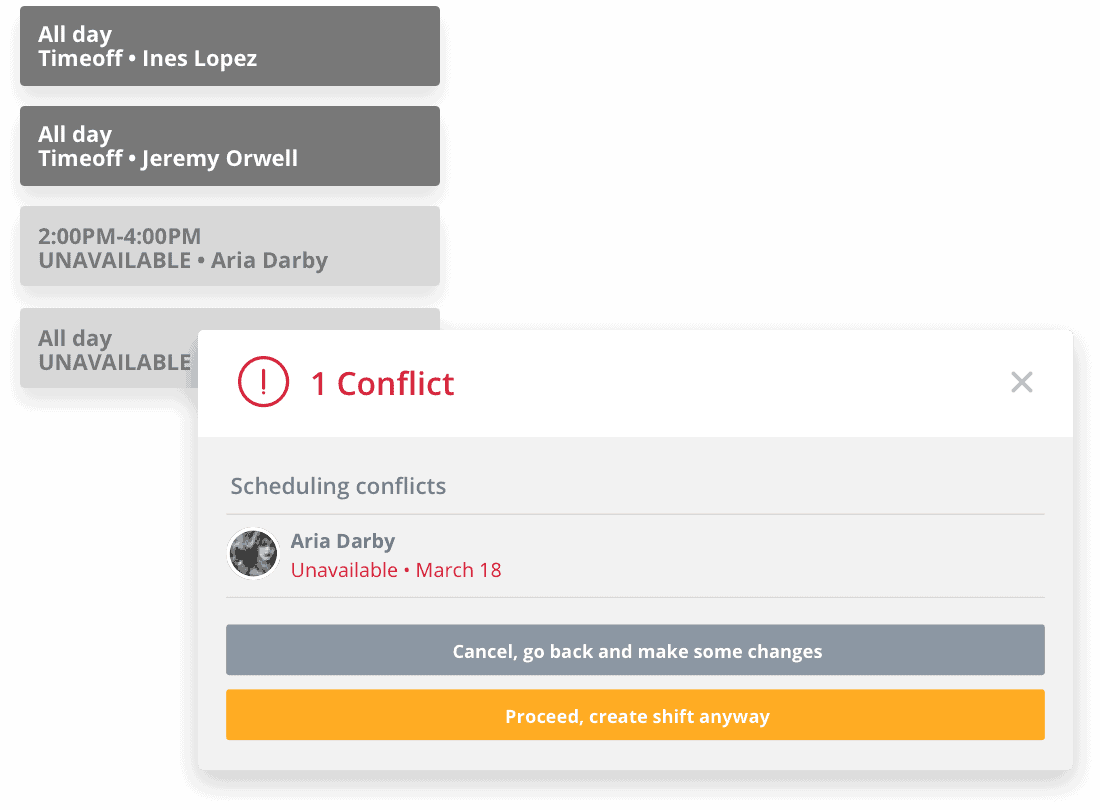 Sling allows your employees to submit time-off requests using a computer, tablet, or even their smartphone. Sling will then remind you of these requests when you go to create your next schedule.
9) Include Realistic Disciplinary Actions For Unexcused Absences
Your attendance policy should cover the consequences (the disciplinary action) of an unexcused absence. Don't go overboard in the hopes that you'll deter further absences. Losing an entire day's pay is not commensurate with being 15 minutes late.
How Your Attendance Policy Can Handle Absenteeism
A zero-tolerance attendance policy means that you will discipline or terminate an employee if they are absent and don't inform their manager.
With this policy, an absence is acceptable as long as the employee finds someone to cover their shift.
An unscheduled or no call, no show absence is acceptable in an emergency situation (as long as the employee provides approved documentation on their return to work).
Deduct From Paid Time Off
If your business offers paid time off, you can deduct an unscheduled absence from the bank of hours (or days) set aside for this perk.
How Your Attendance Policy Can Handle Tardiness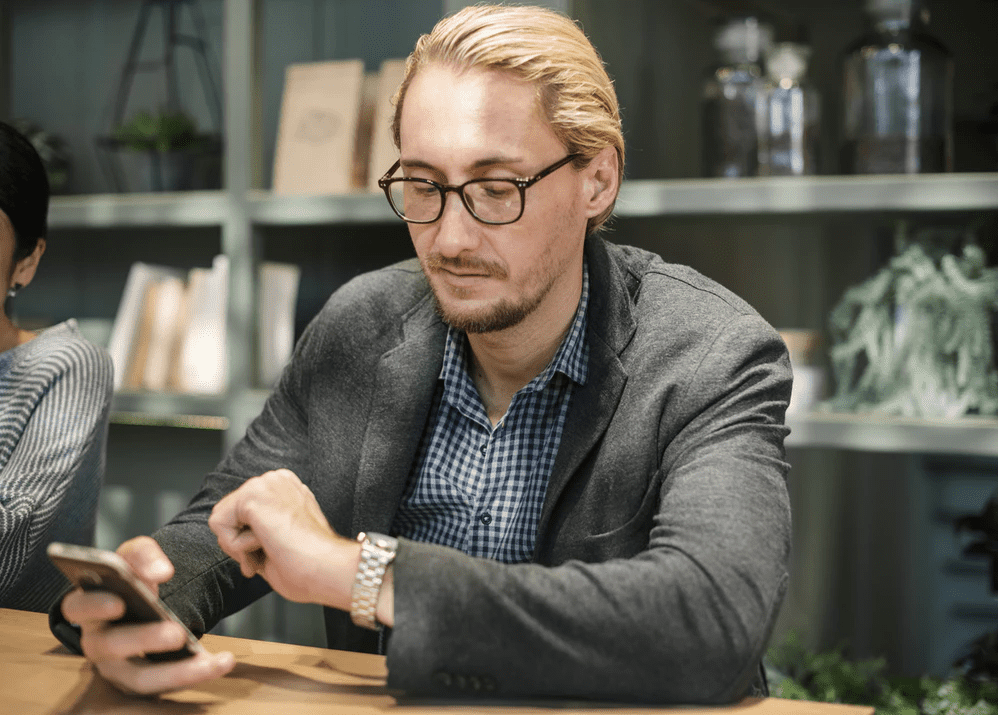 Like the zero-tolerance absence policy, a zero-tolerance tardiness policy means that you will discipline the employee if they are X minutes late for work (even on the first offense).
Permissible For First One Or Two Offenses
This tardiness policy allows one or two offenses (with a warning, of course). But after that, the employee will have to face the repercussions.
Permissible If Employee Makes Up Time
An employee can be tardy to work as long as they make up the time during lunch or after normal business hours.
How To Choose The Policies That Are Right For Your Business
Choosing the right policy for your business depends on a variety of factors, including:
The type of business you run
Your company culture
The current behavior of your employees
The requirements of the job
Because there are so many variables involved in creating an attendance policy, no two methods will be the same. If you make the policy right for your business — regardless of what other businesses are doing — your system will be successful.
Sample Attendance Policy
An Absence Is:
Taking off one workday (without one-week notice)
Taking off two to five workdays (without two-weeks notice)
Taking off more than five workdays (without at least two-months notice)
Unscheduled Absence Process
If you are sick or have an emergency situation, you must let your manager know of your absence at least 1 hour before your shift so that a replacement can be found.
No Call, No Show Absences
If you do not let your manager know that you will not be at work, disciplinary action will be taken. If you miss work for three days without letting your manager know, you will be terminated.
Tardiness
If you are more than 10 minutes late on three different occasions, disciplinary action will be taken.
How To Finalize Your Attendance Policy
Once you've finalized your attendance policy, insert it in your employee handbook. Then make sure all of your employees read the attendance policy and sign off that they've read it and understand it.
Doing so provides protection for you and your employees and ensures that your attendance policy is fair for all.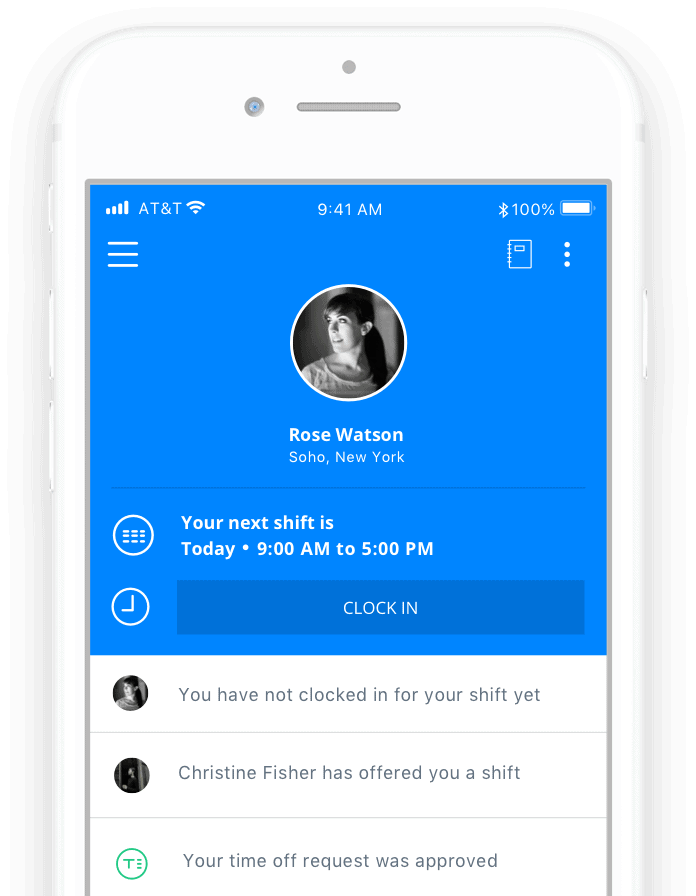 For more free resources to help you manage your business better, organize and schedule your team, and track and calculate labor costs, visit GetSling.com today.