If you run a small business, you may feel that an attendance policy is unnecessary. Your few employees are aware of their responsibilities and everything has run smoothly so far.
But as your business begins to grow, a set attendance policy becomes increasingly important. In fact, it becomes essential for keeping your business on the road to success.
In this article, the workforce management experts at Sling discuss the details of an effective attendance policy in order to help you perfect your own.
What Is An Attendance Policy?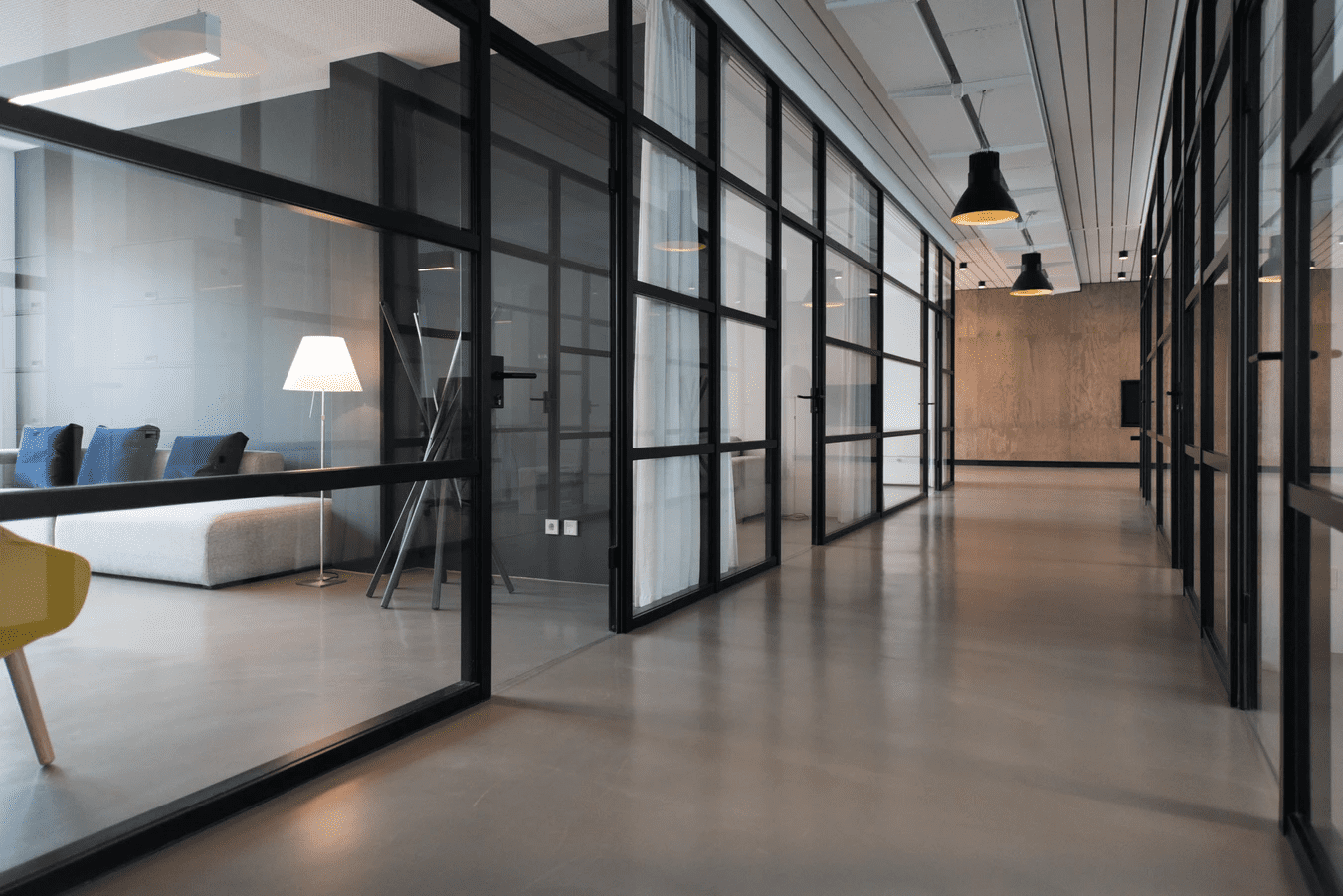 Every company — no matter how large or how small — needs policies to guide its actions and the actions of its employees. Without a standard operating procedure, anything goes and chaos reigns.
That's not a good way to do business.
As early as possible in the lifecycle of your company, set policies that establish "the rules" by which your team and your business operate.
There are as many different types of policies as there are different types of businesses, but most companies have a number of them in common, including:
But one of the most important policies for any business is the attendance policy.
An attendance policy is a document — either digital or hard copy — that outlines how your business handles such employee issues as:
Tardiness
Early outs
No-call, no-shows
As we'll discuss later, you can even incorporate more complex programs, such as leave management and paid time off, into your attendance policy.
Key Points Of An Effective Attendance Policy
1) Examine Your Company Culture
If you don't already have an attendance policy in place, examine your company culture and talk to your managers to find out how they deal with absenteeism and tardiness.
Find a common ground between existing methods and make it a business-wide policy so you don't send a mixed message.
2) Treat Your Employees How You Would Want To Be Treated
If you can't abide by your company's attendance policy, how can you expect your employees to? Put yourself in their shoes, examine your own habits, and create a policy that is fair for everyone involved.
3) Define Absence & Tardiness
It's vital for the success of your attendance policy to specifically define what an absence is and what it means to be tardy. Without these definitions, your employees can claim they didn't know.
4) Set Up A Method For Tracking Attendance
The simplest method for tracking attendance is using your employees' time cards. Once they've clocked in, you can check to see if they were tardy or didn't show up at all.
If you're using scheduling software like Sling, you can even set up a geofence so that your employees can't sign in for work when they're not on the premises.
5) Keep Things Simple
Resist the urge to cover every situation in your attendance policy. Instead, stick to general principles, define your expectations, and use language that everyone can understand. That way, you won't end up with an attendance policy that resembles the U.S. Tax Code.
6) Create A List Of Approved Absences And Documentation Required
Obviously, you should consider anything medically related as an approved absence as long as your employees get permission beforehand (or notify you within a reasonable amount of time). Be sure to specify what documentation they will need to obtain to prove that they visited the doctor.
7) Clarify The Difference Between Approved & Unexcused Absences
In your attendance policy, be sure to clarify the difference between an approved absence and an unexcused absence. That way, your employees are clear on when they may be in violation of your policies.
8) Outline The Procedure For Requesting Absences
Make it clear what steps your employees should take when they need to request an excused absence. Keep the process simple. The easiest way to keep track of time-off requests is to use a scheduling software like Sling.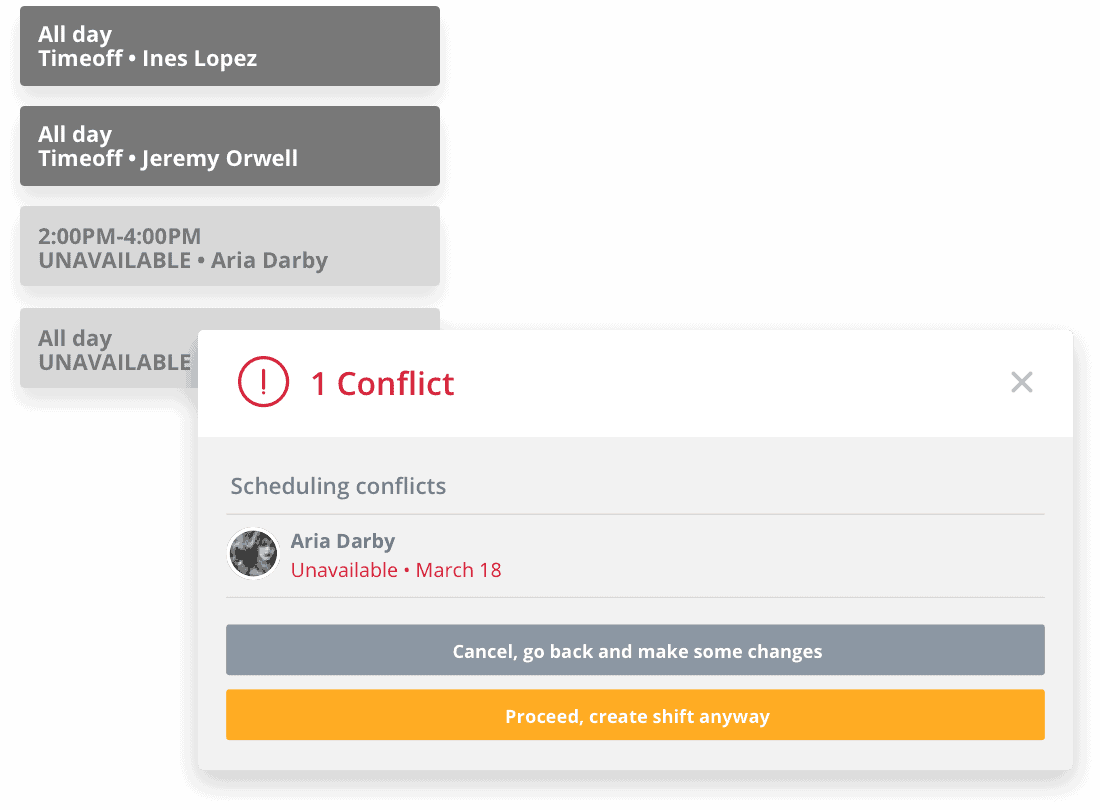 Sling allows your employees to submit time-off requests using a computer, tablet, or even their smartphone. Sling will then remind you of these requests when you go to create your next schedule.
9) Include Realistic Disciplinary Actions For Unexcused Absences
Your attendance policy should cover the consequences (the disciplinary action) of an unexcused absence. Don't go overboard in the hopes that you'll deter further absences. Losing an entire day's pay is not commensurate with being 15 minutes late.
How Your Attendance Policy Can Handle Absenteeism
A zero-tolerance attendance policy means that you will discipline or terminate an employee if they are absent and don't inform their manager.
With this policy, an absence is acceptable as long as the employee finds someone to cover their shift.
An unscheduled or no call, no show absence is acceptable in an emergency situation (as long as the employee provides approved documentation on their return to work).
Deduct From Paid Time Off
If your business offers paid time off, you can deduct an unscheduled absence from the bank of hours (or days) set aside for this perk.
How Your Attendance Policy Can Handle Tardiness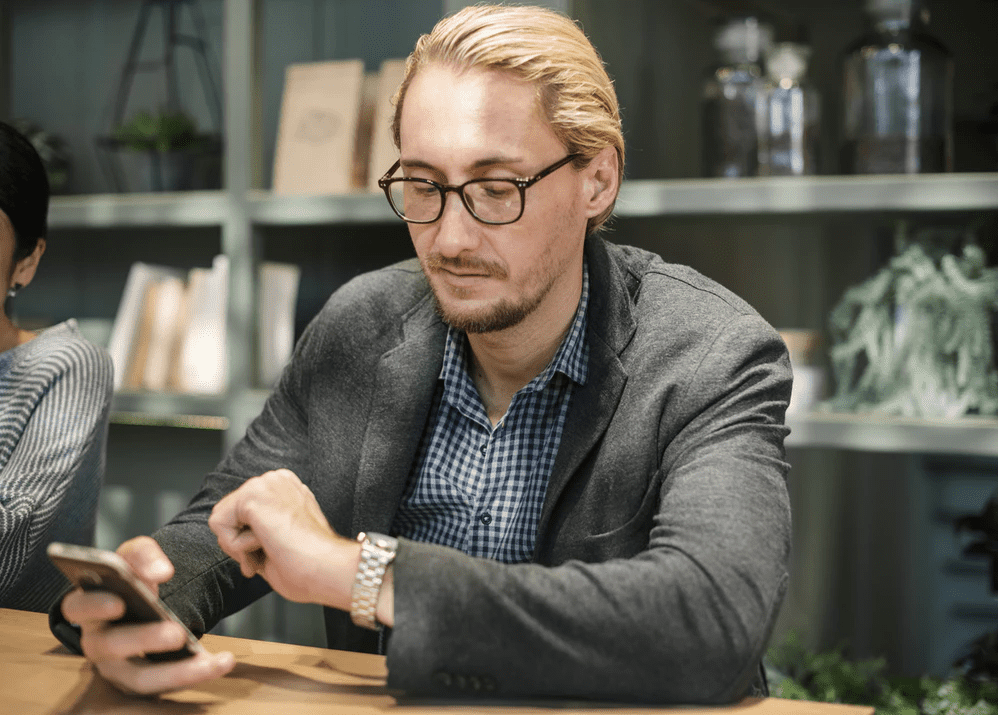 Like the zero-tolerance absence policy, a zero-tolerance tardiness policy means that you will discipline the employee if they are X minutes late for work (even on the first offense).
Permissible For First One Or Two Offenses
This tardiness policy allows one or two offenses (with a warning, of course). But after that, the employee will have to face the repercussions.
Permissible If Employee Makes Up Time
An employee can be tardy to work as long as they make up the time during lunch or after normal business hours.
The Point System
As you can see, there are many ways to handle tardiness and absenteeism in your business. One of the most common components of a robust attendance policy is the point system. Here's an example of how it works.
If an employee is absent from work but calls in to inform their manager ahead of time, they are issued one point.
If an employee is absent from work and does not call in to inform their manager until it's time for their shift to start, they are issued two points.
If an employee is tardy (more than five minutes), they are issued a half-point.
If an employee departs work early (more than five minutes), they are issued a half-point.
If an employee returns from lunch or a break more than 30 minutes late, they are issued one point.
With an established point system in place, you can then set up standard disciplinary actions for your attendance policy.
For example, your business might define the following benchmarks:
2 points = Verbal warning
3 points = Written warning
4 points = Meeting with supervisor
5 points = Suspension without pay
6 points = Termination
Employees can reach these benchmarks in a variety of ways.
Employee A might reach the verbal warning stage by calling in absent from work (one point) and being tardy (½ point) twice (½ point + ½ point + one point = two points).
Employee B might reach the verbal warning stage by being absent without calling in ahead of time (two points).
Employee C might reach the verbal warning stage by arriving at work late (½ point) twice and leaving work early (½ point) twice (½ point + ½ point + ½ point + ½ point = two points).
Employee D might reach the verbal warning stage by returning 30-minutes late from lunch one week (one point) and returning 30-minutes late from a break (one point) the next week.
The same concept goes for the other benchmarks so that employees A, B, C, and D might reach the same total number of points in four completely different ways.
Resetting Points
If you opt to incorporate the point system in your attendance policy, it's essential to reset the infractions after a set period of time. That way, employees can look forward to having their point total return to zero.
Resetting the points also helps those team members who acquired their points because of circumstances beyond their control (not because they were trying to get out of work).
Most companies reset their point system every six or 12 months, but you can choose a duration that works best for your business.
Whatever time period you choose, be sure to record that information in your employee handbook for all to access.
How To Handle Job Abandonment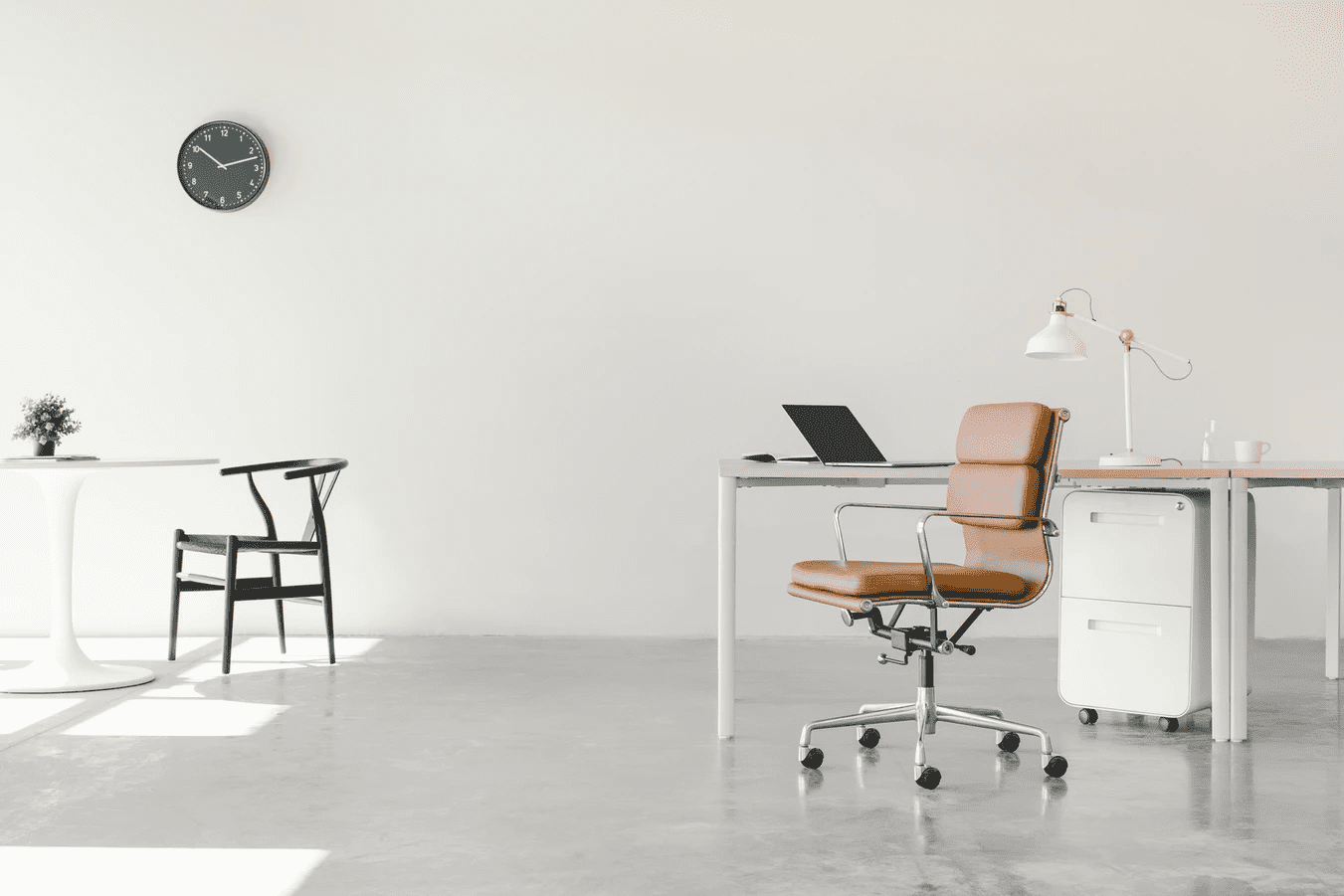 An effective attendance policy will also provide guidelines for how your business handles job abandonment.
Job abandonment is an event wherein an employee skips their scheduled shift for a number of consecutive days without giving prior notice and without communicating when, or even if, they will return.
Do not confuse job abandonment with a no call, no show absence — they are not the same thing, though the latter could become the former after a few days.
A no call, no show absence occurs once within a given workweek. You may consider it job abandonment once a no call, no show absence stretches into two, three, or four consecutive days within a given workweek (depending on your attendance policy).
For example, if an employee doesn't show up for their shift on Monday (and doesn't call their supervisor) but then returns to work on Tuesday, that's a no call, no show absence.
On the other hand, if an employee doesn't show up for their shift on Monday, Tuesday, and Wednesday — and doesn't call to explain — that's job abandonment.
No call, no show absences are usually grounds for discipline of some type (issuance of a set number of points or a deduction from their paycheck). Job abandonment, on the other hand, typically skips over the disciplinary stage and goes straight to voluntary termination.
It's important to remember that the termination is voluntary, rather than involuntary, because the employee chose to skip work without telling you.
The voluntary versus involuntary distinction is important because it affects what your business does next (e.g., benefits, severance packages, reporting, taxes, and the like).
However you classify the termination, check local, state, and federal laws regarding job abandonment (e.g., the Family and Medical Leave Act and Disabilities Act) before you act to ensure that you're not violating your employee's rights.
How To Choose The Policies That Are Right For Your Business
Choosing the right policy for your business depends on a variety of factors, including:
The type of business you run
Your company culture
The current behavior of your employees
The requirements of the job
Because there are so many variables involved in creating an attendance policy, no two methods will be the same. If you make the policy right for your business — regardless of what other businesses are doing — your system will be successful.
Sample Attendance Policy
An Absence Is:
Taking off one workday (without one-week notice)
Taking off two to five workdays (without two-weeks notice)
Taking off more than five workdays (without at least two-months notice)
Unscheduled Absence Process
If you are sick or have an emergency situation, you must let your manager know of your absence at least 1 hour before your shift so that a replacement can be found.
No Call, No Show Absences
If you do not let your manager know that you will not be at work, disciplinary action will be taken. If you miss work for three days without letting your manager know, you will be terminated.
Tardiness
If you are more than 10 minutes late on three different occasions, disciplinary action will be taken.
How To Finalize Your Attendance Policy
Once you've finalized your attendance policy, insert it in your employee handbook. Then make sure all of your employees read the attendance policy and sign off that they've read it and understand it.
Doing so provides protection for you and your employees and ensures that your attendance policy is fair for all.
Review And Revise Your Attendance Policy
More than likely, you won't write your attendance policy and be done forever. Unforeseen issues will arise. Old rules will become outdated and new rules will become necessary.
Review and revise your attendance policy at least once per year or whenever a question or concern arises that necessitates a change.
Feel free to tweak the policy to address the unique needs of your team, your customers, and your business.
As long as the attendance policy is fair to everyone involved and you're consistent with its enforcement, there shouldn't be an issue.
Of course, both the crafting of a new attendance policy and its regular upkeep take time — time that you as a busy manager may not have. That's where the Sling app can help.
Schedule Your Way To A Better Attendance Policy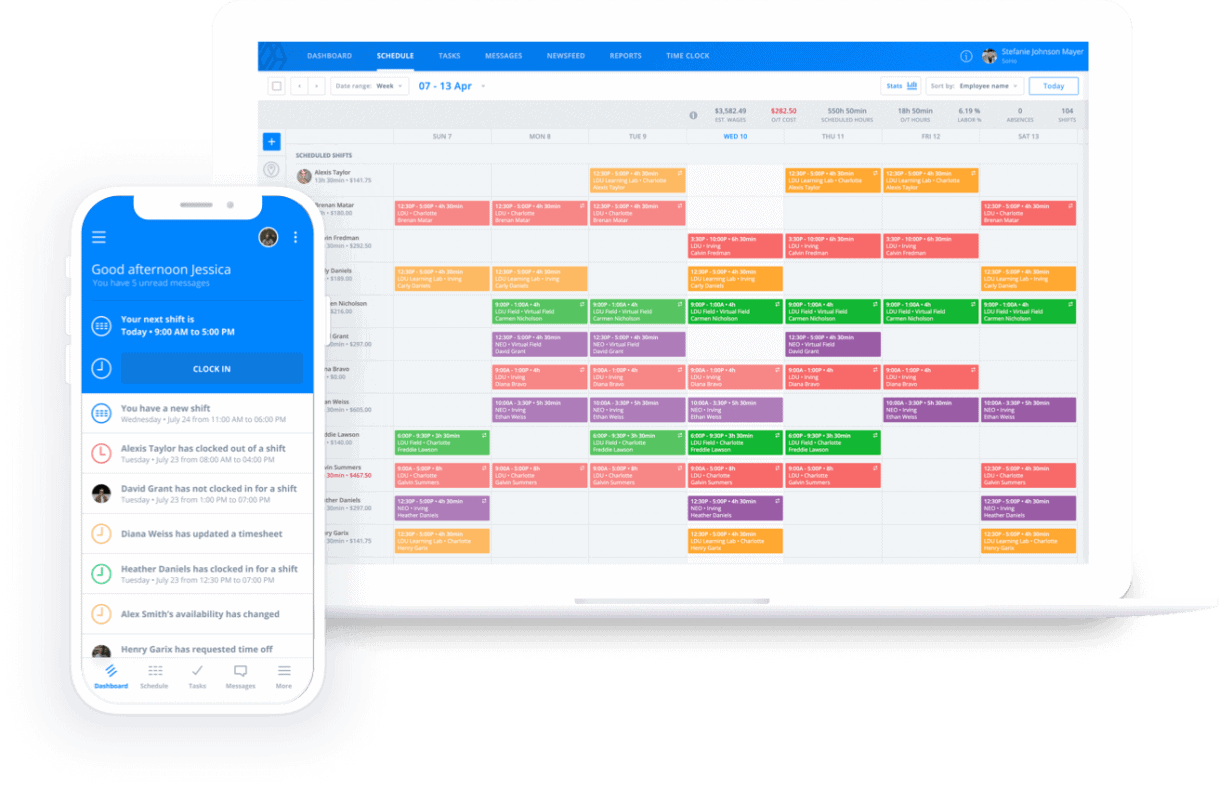 Sling combines all the tools you need to both manage your own schedule (so you have time to create an effective attendance policy) and to optimize your workforce.
The heart of the Sling software is its artificial-intelligence-based scheduling module that includes intuitive features like:
Employee and task color coding
Recurring shifts
Time-off notices
Double-booking and overlapping shift notifications
Templates
And much more…
Sling also contains a built-in time clock and employee work and attendance tracker. With this unique feature, you can turn any smartphone, tablet, or computer into a clock-in, clock-out tool.
You can even control labor costs and prevent time theft by establishing geofences around your business and setting limits on how early and how late employees can clock in or out.
But the benefits don't stop there. With Sling, you also get:
Cloud-based schedule distribution and communication
A wide range of reports to help you make adjustments for the future
Paid-time-off control to help you keep expenses low
Powerful messaging features
Your very own newsfeed
Task lists for you and your employees
When you harness the power of the Sling app, you'll save countless hours each week that you can then dedicate to creating, implementing, and improving your business's attendance policy.
For more free resources to help you manage your business better, organize and schedule your team, and track and calculate labor costs, visit GetSling.com today.