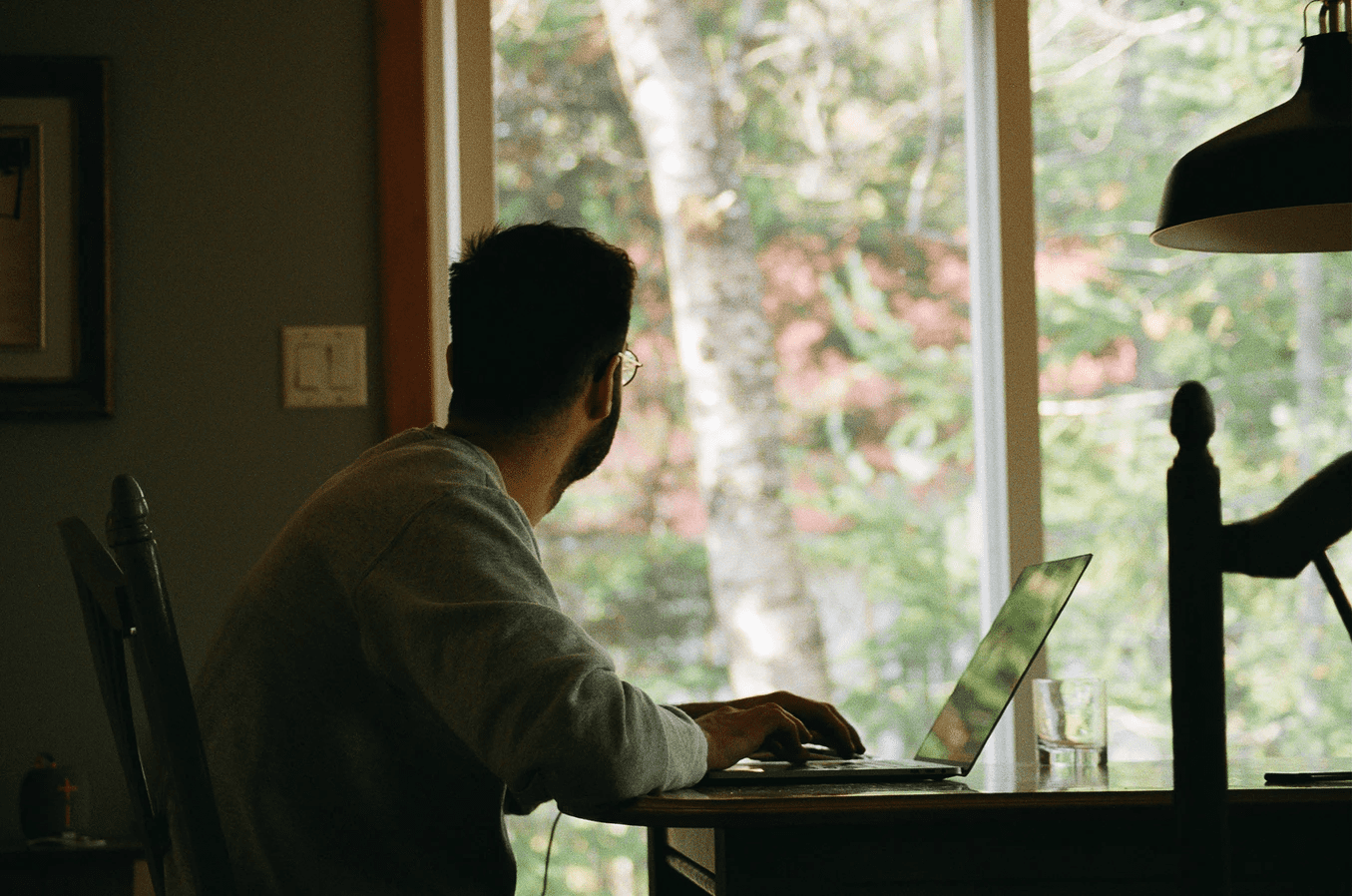 Figuring out how to engage remote employees can be a challenge. The workforce management experts at Sling are here to help.
In this article, we give you creative ideas to foster focus and productivity so you can learn how to engage remote employees more effectively than ever before.
At the end, we also discuss one of the best ways to make your employees' transition from office to remote office a little bit smoother.
How to Engage Remote Employees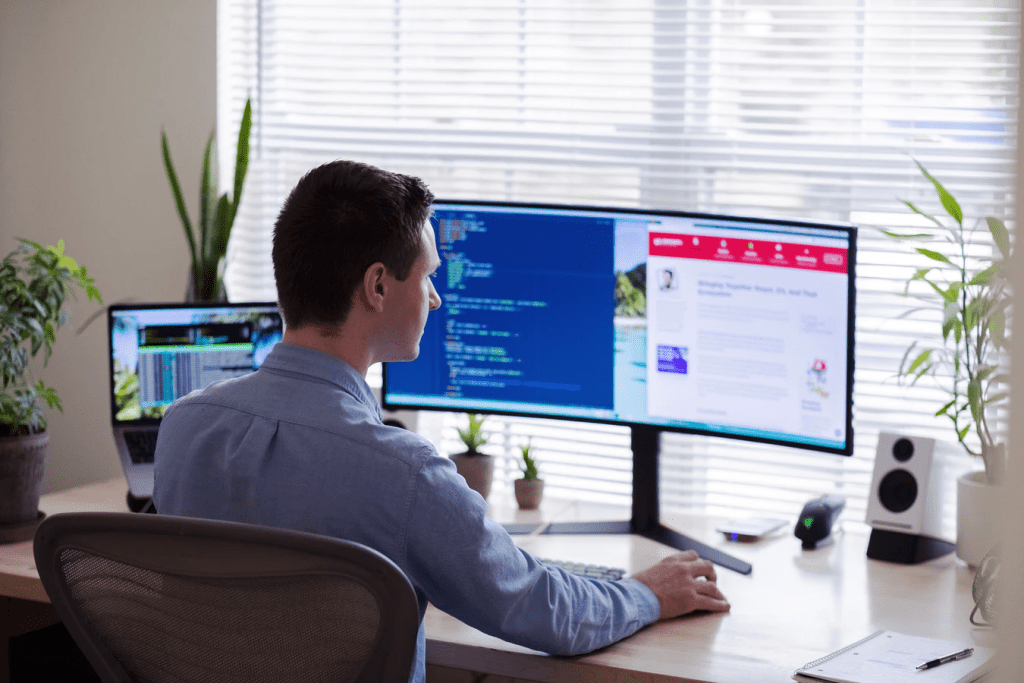 1) Perfect Your Onboarding Process
Onboarding isn't just for new hires anymore — especially when you're learning how to engage remote employees. Even your long-time employees may now be working in a new environment (from home).
You can make the transition easier and keep your entire team engaged by conducting onboarding exercises for all your employees.
If you're just switching to the work-at-home option, consider activities such as:
Walking them through what they can expect on their first day
Giving them instructions for accessing the collaboration tools
Showing them how to clock in and out
Not overwhelming them on the first day
Getting everyone involved in a group discussion to kick things off
Giving them time to get situated
If the bulk of your team has been working remotely for a while now but you're bringing a new employee on, the same rules apply.
For more information on perfecting your onboarding, take a few minutes to read these helpful articles from the Sling blog:
2) Schedule Virtual Meetings
Virtual meetings are the foundation of keeping your remote employees engaged and on task. That said, you don't want to overdo it.
Keep virtual meetings to a minimum unless there are pressing issues to discuss. An informative team meeting once or twice a month is much better for team morale and engagement than unproductive meetings more often.
When you're first learning how to engage remote employees through virtual meetings, we recommend the following tips:
Create a meeting agenda
Establish clear objectives
Start and end on time
Keep the chit chat to a minimum until the end
Review and improve
For more tips on holding the best virtual meeting possible, check out this article from the Sling blog: Virtual Meeting: 6 Tips For Meeting With Your Team Remotely.
3) Try Virtual Team Building Activities
Just because your team is now working from their own homes instead of in your office doesn't mean they can't enjoy the same cooperation, engagement, and camaraderie they did before.
You can grow those qualities in your team through virtual team building activities. Here are some of our favorite games you can play with groups of any size:
Fitness Challenge
Emoji Song
Team Collage
Book Club
Scavenger Hunt
Rose And Thorn
Lamp, Fireplace, Or Candle
You can find instructions for all of these activities in this article from the Sling blog: 7 Best Virtual Team Building Activities Your Remote Team Will Love.
And for more ideas on team-building games that you can adapt from the face-to-face realm to the virtual realm, check out these articles (also from the Sling blog):
4) Upgrade Your Team's Workspace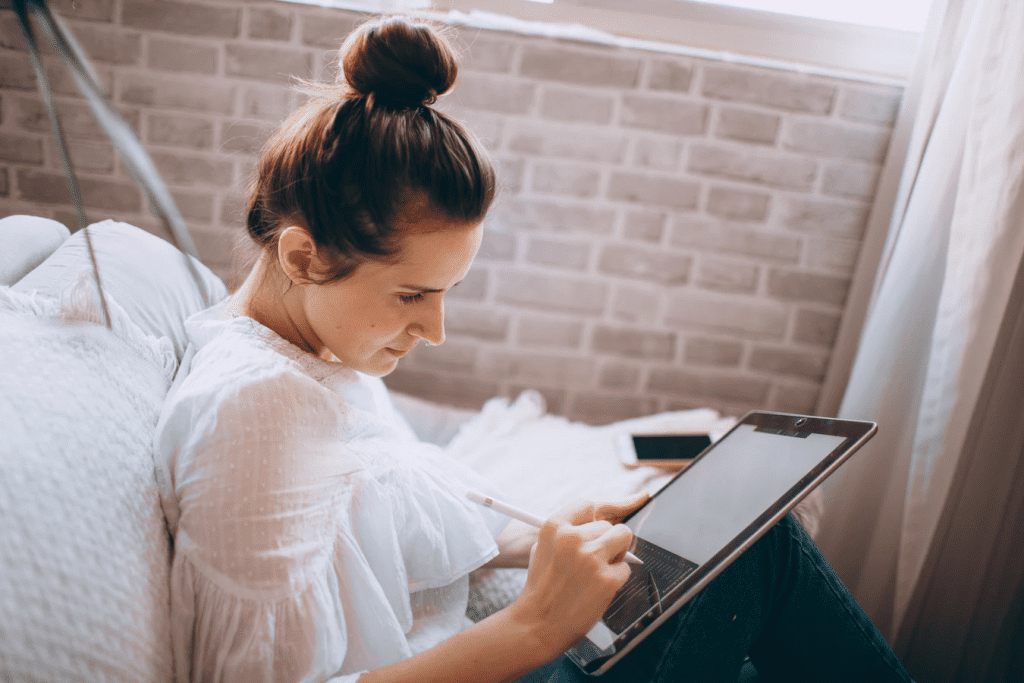 Having the right tools is essential for getting work done in a timely manner. A great way to engage remote employees is to upgrade their workspace.
This could be something as simple as sending them a box of high-quality office supplies. Or it could be something as extravagant as purchasing a standing desk for everyone on your team.
Other ideas include:
Keyboard and mouse set
Ergonomic chair
Noise-canceling headphones
Webcam
Faster internet service
Wearable blinder (for those who have to work with lots of distractions around them)
Get creative and we're sure you can come up with plenty of ways of upgrading your employees' home offices so they can stay engaged longer.
5) Make The Remote Office An Extension Of The Main Office
This may seem like a no-brainer, but you'd be surprised how many managers just turn their teams loose at home with no guidelines to work from.
One of the best steps you can take to keep your telecommuters engaged is to make the remote office an extension of the main office.
Make it clear to your employees that even though many (if not all) of them are working remotely right now, the same standards of behavior, ethics, and dispute resolution apply.
Similarly, all practices, schedules, and procedures that they adhered to when they worked in the main office are still in effect while they're working in their home office.
It's very similar to the way your elementary school teacher made you write your name at the top corner of every assignment. The same concept applies to remote work and in-office work alike.
For maximum efficiency, create standards for everything from document formatting and file-naming convention to storage location (just to name a few).
If you let each of your 20 employees set their own standards, you'll get 20 different ways of doing things. That's a recipe for disaster, confusion, and missed deadlines.
Take control of a difficult situation by transferring the processes, procedures, and standards of behavior from your physical office to their home office.
6) Show Your Appreciation More Often
Now that your employees are isolated at home, they miss out on the daily forms of appreciation that you and their coworkers show them.
That means you're going to have to step up and show your appreciation even more often.
For many managers, though, employee appreciation has the reputation of being difficult and sometimes overly expensive. It doesn't have to be that way.
Here are some simple ways you can show your team members you care:
Have lunch delivered to their home
Send them a special coffee to try
Post a thank you video on YouTube
Send them a box of doughnut holes
Virtually meet with them one-on-one to see how things are going
There are so many ways you can show your appreciation that we're sure you'll come up with plenty more.
For more helpful ideas on what you can do, adapt some of the in-office ideas in this Sling blog post to your home-office employees: 34 Employee Appreciation Ideas That Won't Break The Bank.
7) Offer Virtual Training
Virtual training can take many forms and is a great addition for engaging remote employees. This training can be about anything that pertains to the way your team works.
Effective options include training for:
With periodic virtual training as an option, your remote employees have a way to hone their skills and keep their engagement high.
How To Engage Remote Employees Using Software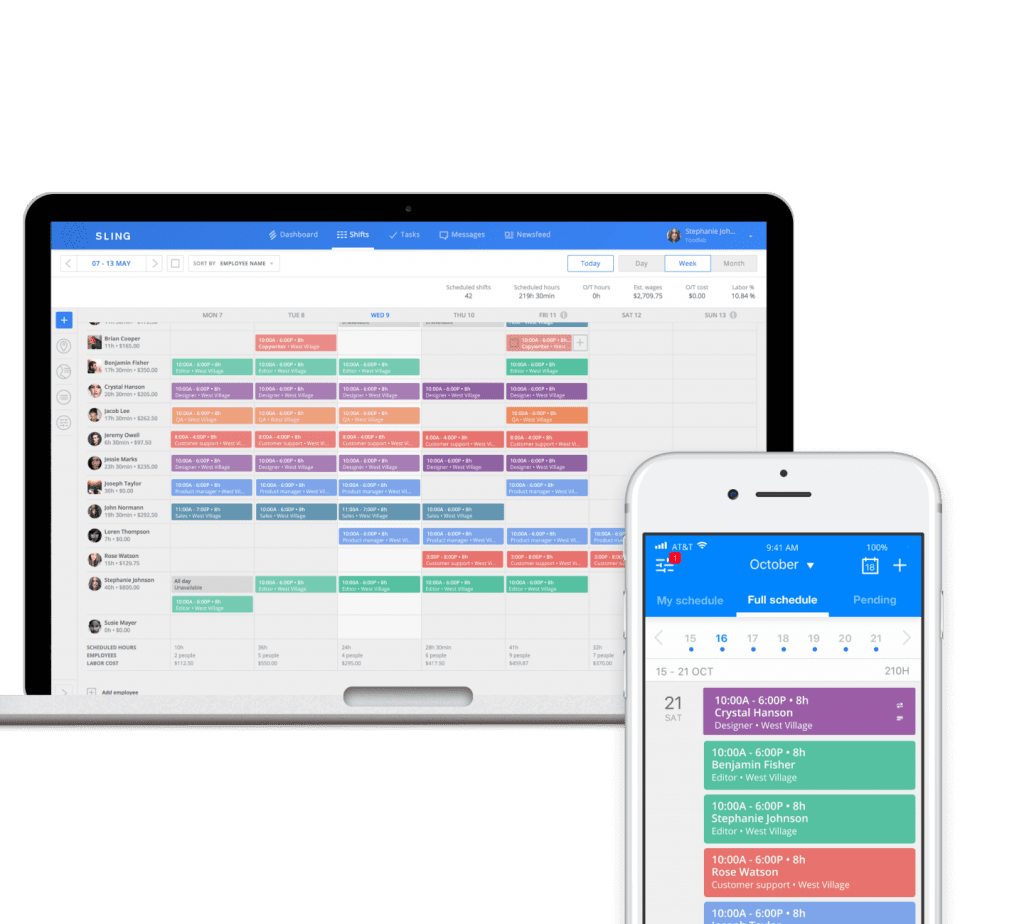 If you're asking yourself how to engage remote employees effectively, look no further than Sling.
Keeping yourself and your employees organized and on task is one of the best ways to preserve focus and productivity.
Sling can help.
Sling makes it easy to schedule and coordinate everything from your remote employees' day-to-day activities, weekly team meetings, virtual training sessions, and much more.
Sling was designed to simplify and streamline the scheduling process so it can handle even the most complicated staff rota with ease.
To help you in this regard, the on-board artificial intelligence also notifies you and provides solutions if you schedule an employee when they've requested time off or when you double-book a team member for a shift or a task.
When that's done, you can manage and control payroll, overtime, and other labor costs with Sling's intuitive user interface.
Sling even offers a built-in time clock for a powerful all-in-one workforce-optimization system.
Master the art and science of how to engage remote employees with Sling, the most powerful scheduling app on the market.
For more free resources to help you manage your business better, organize and schedule your team, and track and calculate labor costs, visit GetSling.com today.