With more and more of your employees telecommuting to work these days, the virtual meeting has never been more essential to the successful operation of your business.
But conducting an efficient and productive virtual meeting is often more difficult than conducting an in-person meeting because of the technology involved, the distance between participants, and their tendency to lose focus as the meeting goes on.
In this article, the management experts at Sling provide pro tips for meeting with your team remotely.
What Is A Virtual Meeting?
A virtual meeting (a.k.a. a teleconference, teleseminar, webinar, and others) is a meeting facilitated by telecommunication technology with the purpose of holding discussions between participants in different locations.
The roots of the virtual meeting lie in the conference phone call that became popular toward the end of the 20th century.
With the spread of the internet and improvements in data transmission as well as camera and computer technology, it soon became possible to include video and screen sharing in the teleconference as well.
That led to a boom in popular products — including FaceTime, Skype, Zoom, Google Hangouts Meet, and others — that make holding a virtual meeting as easy as the push of a button.
But as easy and ubiquitous as virtual meeting software is these days, it doesn't mean you can just "wing it" and expect to hold a productive conference.
In the next section, we provide expert tips for making your virtual meeting as efficient and successful as possible.
Tips For Conducting A Successful Virtual Meeting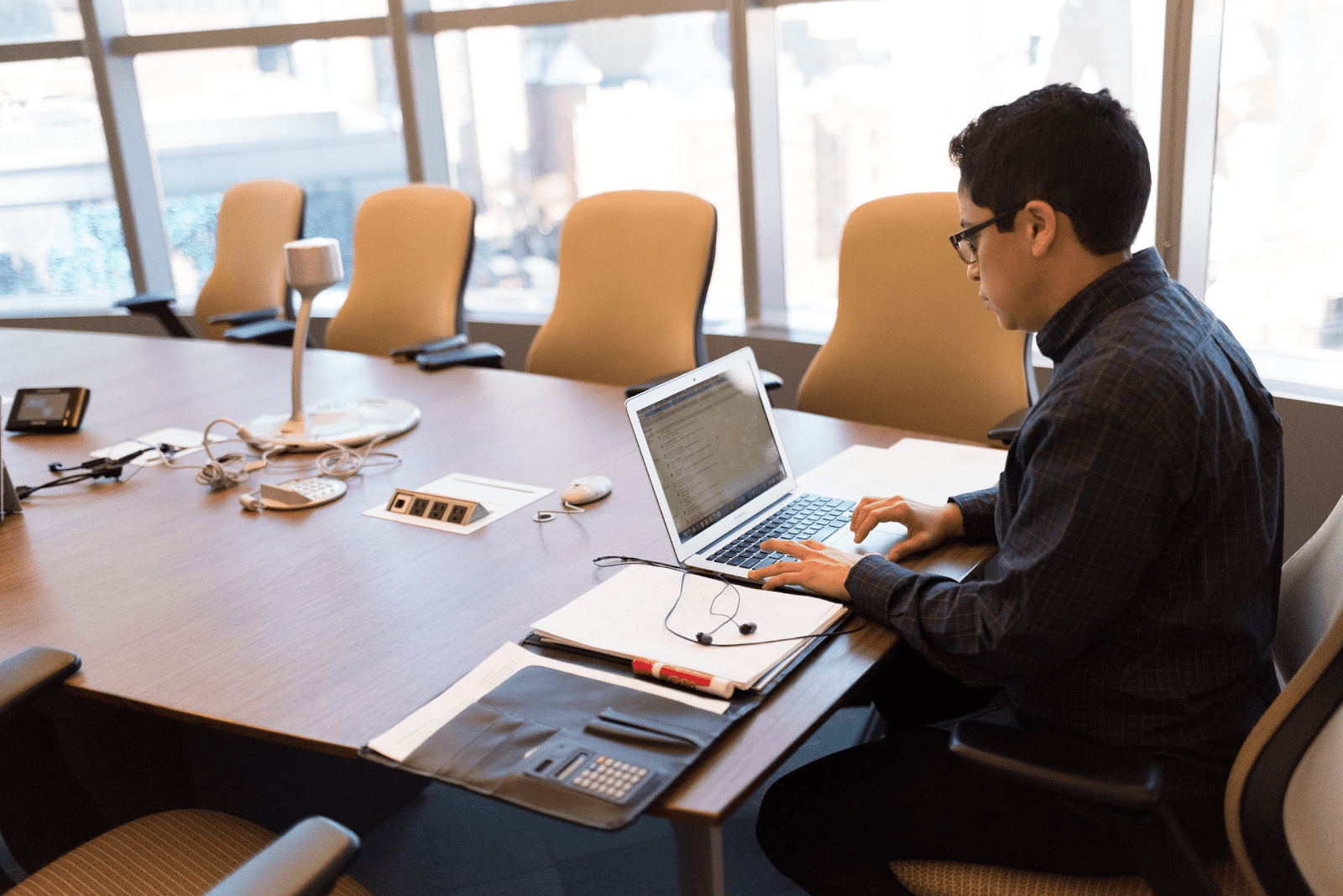 1) Choose The Right Tools
To ensure that your virtual meetings are a success, it's imperative to choose the right software for your needs.
Some apps only allow a handful of participants to join and don't permit screen sharing, while others make it possible for hundreds to connect to the same conference and view your desktop, specific apps (for images and videos), and even user-selected parts of the screen.
Be sure to research all available products and choose the one that works best for the needs of your team and your business.
2) Prepare Your Participants
Once you've chosen the right virtual meeting app, the next step is to prepare your participants for the conference.
This involves at least three stages of activity:
Ensuring that all participants have access to the meeting software
Training participants to use the meeting software
Distributing the information they'll need to participate during the meeting
The first two stages of activity are, by far, the most difficult. Not everyone is tech-savvy, and some may need a great deal of time and instruction to get the software installed and running properly.
The last stage is easier — sending documents and background information via email — but no less important.
You want everyone to be on the same page during your virtual meeting so you can focus on furthering the discussion, achieving your goals for the conference, solving the problems at hand, and making sure the teleconference runs smoothly.
3) Prepare Your Presentation
A presentation delivered via virtual meeting is — or at least should be — very different from a presentation delivered with everyone in the room together.
That means you're going to need to spend some time creating new presentations and meeting outlines or tailoring old presentations to the new meeting medium.
It's also vital that you know the structure you want the meeting to take so you can keep everything organized and moving forward.
All of this takes preparation.
4) Test The Technology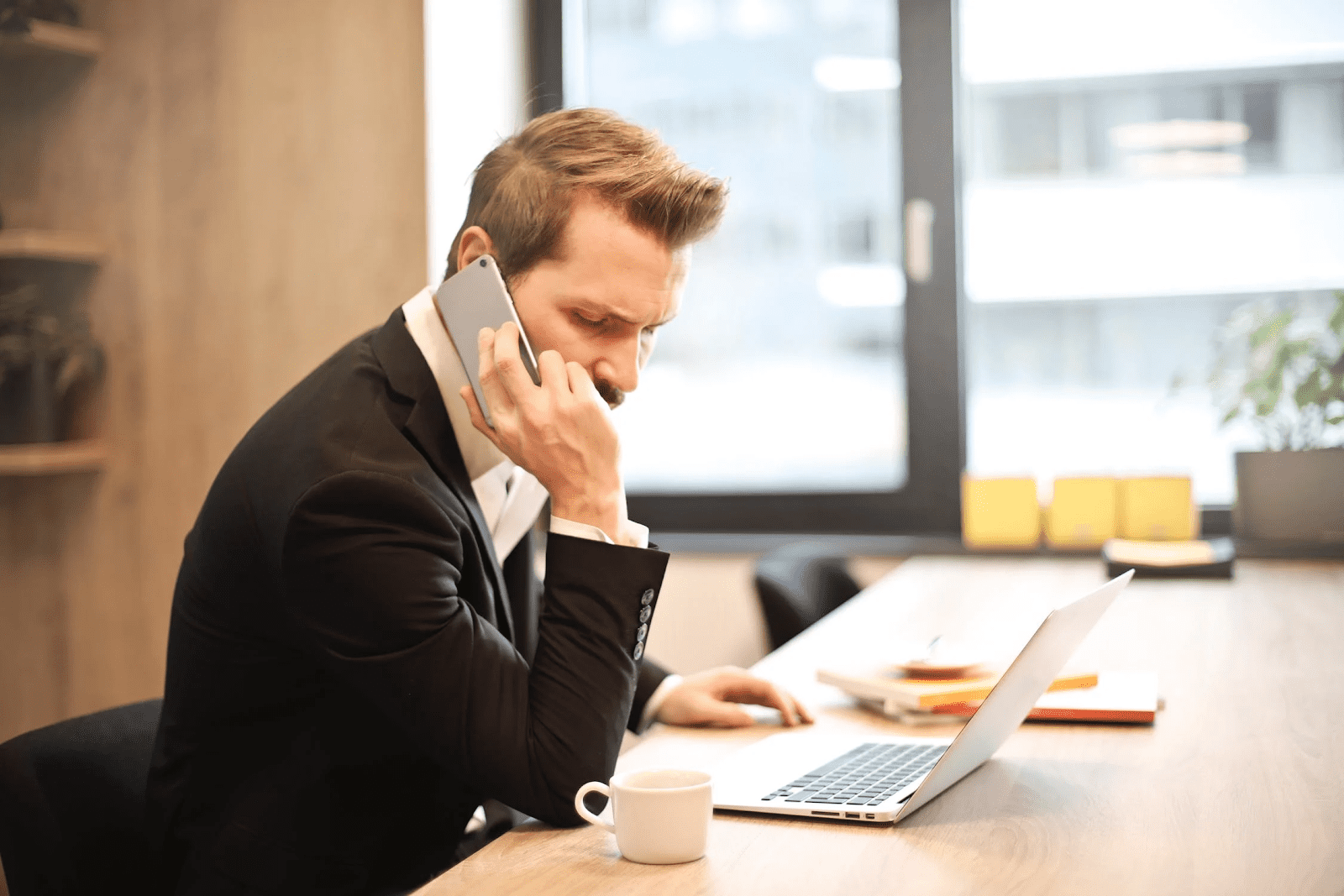 Before running your first large-scale virtual meeting, test the technology with one or two participants to see how everything works. Doing so will help you familiarize yourself with the flow of the software, what's possible, and what's not.
As you conduct your test, make sure to note settings you want to change, keyboard shortcuts you might need, and how to get to features and commands quickly and efficiently.
One of the easiest ways to test the technology is to start the meeting on one device (your laptop or desktop, for example) and then join the meeting on your tablet or smartphone.
With access to both ends of the virtual meeting (i.e., the host and the participant), you can see what everything looks like from both perspectives.
5) Designate A Facilitator
Conducting the meeting is complicated enough; you don't need the headache of trying to run the meeting software as well. Designate a facilitator to handle this job so you can focus on your presentation.
The facilitator's job should be to manage all aspects of the technology, including:
Displaying images and videos
Muting and unmuting participants when they have difficulty
Keeping track of who's online
Troubleshooting for you and your meeting attendees
Monitoring video feeds so no inappropriate material gets through
6) Practice Conducting The Meeting
Once you're familiar with the ins and outs of the technology, practice conducting your part of the virtual meeting from start to finish.
As you practice, make note of when you want to transition to screen sharing and when you want to return to the "face-to-face" display. Write down the sentence or phrase you'll say when you want your facilitator to display the information.
Coordinate Your Virtual Meeting With The Right Software
Just because you're conducting a virtual meeting instead of an in-person meeting doesn't mean you can neglect essential variables such as scheduling and coordination.
In fact, the virtual meeting may even demand more scheduling and coordination than you're used to because of the distance between participants. That's where the Sling app can help.
Sling is a powerful suite of tools that helps you coordinate your virtual meeting — and all of your workforce management activities — without having to cobble together disparate software programs that don't work well together.
With Sling, you can do everything from scheduling to instant messaging to assigning tasks whether your team is physically present in the office or spread out across town, the state, the country, or even the world.
Ensure that your next virtual meeting is a success by integrating the Sling app into your workflow.
For more free resources to help you manage your business better, organize and schedule your team, and track and calculate labor costs, visit GetSling.com today.
See Here For Last Updated Dates: Link
This content is for informational purposes and is not intended as legal, tax, HR, or any other professional advice. Please contact an attorney or other professional for specific advice.