At first glance, hospital marketing (or HM for short) may seem like a job reserved for hotels and resorts. In reality, hospitality marketing is essential for the success of all businesses that provide goods and services to the general public.
A strong hospitality marketing program can even be helpful for businesses that deal with private customers and clients.
In this article, the workforce management experts at Sling discuss strategies and tips that managers can use to build an HM program from scratch or improve the one they've got.
What Is Hospitality Marketing?
Hospitality marketing is the process of promoting your business, products, and services with customer needs and satisfaction in mind.
Hospitality marketing is common among hotels and resorts that depend on customer experience for their livelihood, but it can also be beneficial for restaurants, bars, coffee shops, and food trucks, just to name a few others.
And, as we mentioned in the introduction, pretty much every business will find it useful to have some sort of HM in place — even if it's just the way you welcome clients when they walk into your establishment.
Why Is Hospitality Marketing Important?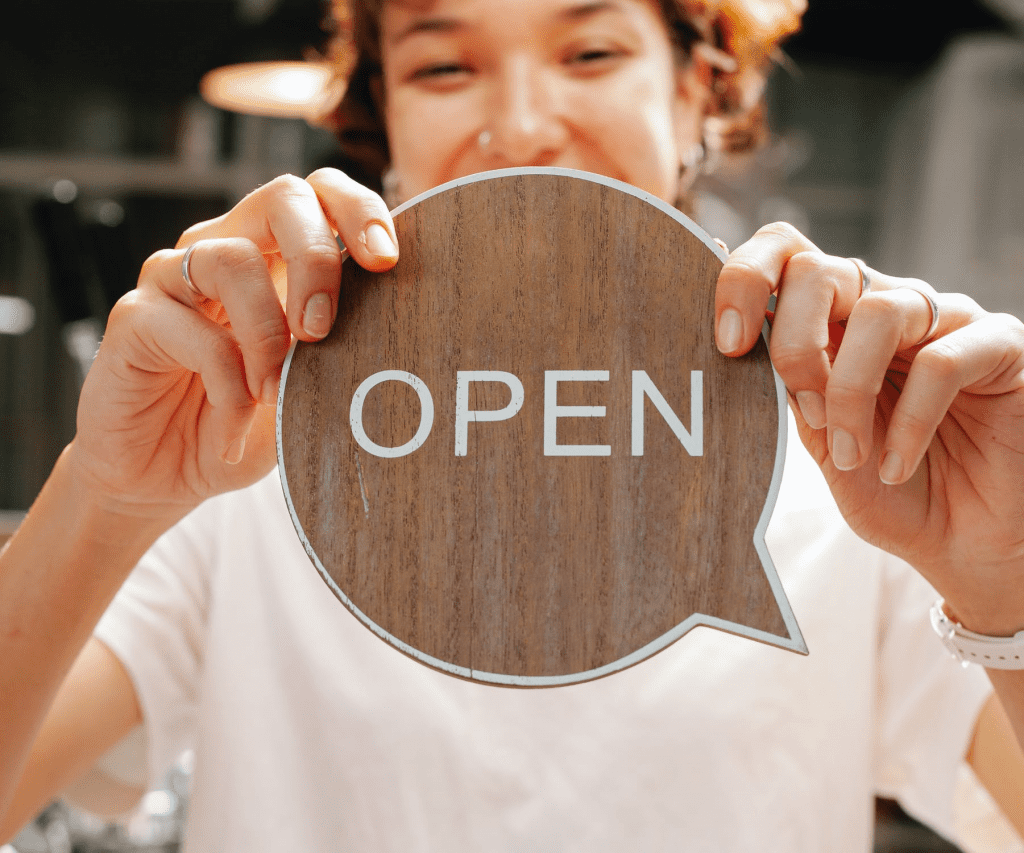 At its most basic, HM focuses on creating a positive customer experience — whether it's their first time or their one-hundredth — and maintaining healthy customer loyalty.
All businesses can benefit from better positioning in this regard, not just the "hospitality" industry.
If you're looking for ways to engage more customers, increase revenue, build a brand, and create a public image that sets your business apart from the rest, hospitality marketing is the way to realize those goals.
Hospitality Marketing Trends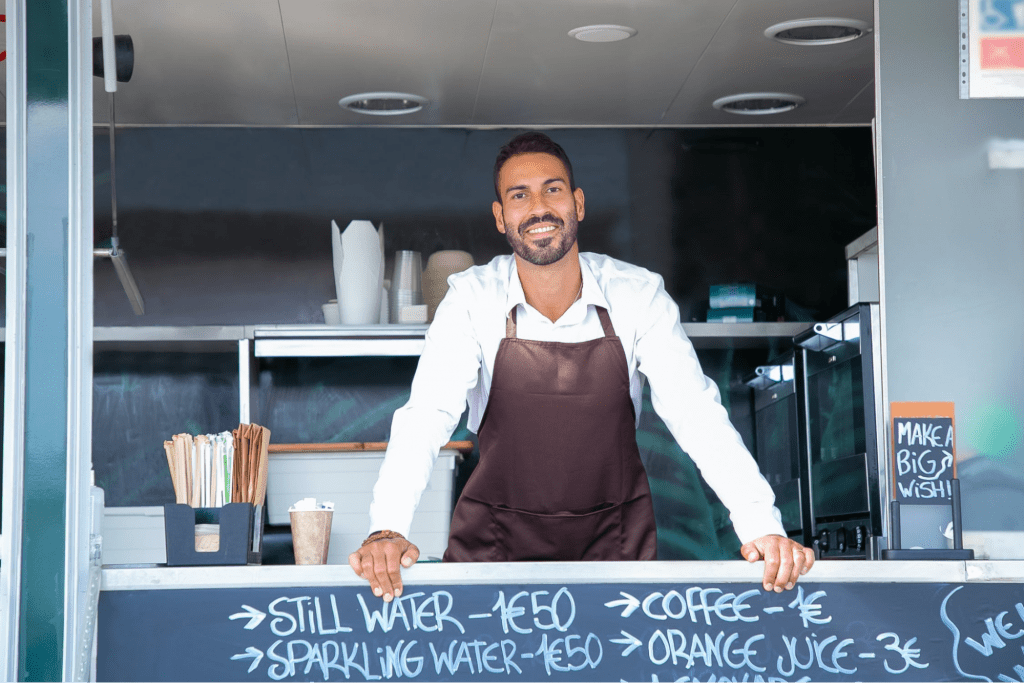 1) Promote Safety Procedures
The first two years of the 2020s have been a watershed in the evolution of hospitality marketing. Now, promoting safety procedures and the steps you've taken (and continue to take) to maintain the health of your customers is more important than anything else on this list.
We would even go so far as to say that highlighting hygiene and customer safety isn't an option any longer; it's a requirement.
Regardless of the marketing track you take, be sure to mention such standards as:
Increased cleaning
Social distancing
Mask requirements or suggestions (for both staff and patrons)
Contactless payments
Mobile apps
Communicate these changes to your clients and customers before they arrive for the smoothest customer experience possible.
2) Focus On Local Customers
With fewer people traveling large distances from home these days, the new trend in HM is to focus on bringing in the local customers who will frequent your business.
This may mean changing your message slightly to highlight delivery options or even creating more involved offerings.
A restaurant, for example, might introduce food delivery to their list of services and take their hospitality marketing to the next level by including add-ons such as candles and music playlists to improve the customer experience.
3) Offer A Personalized Experience
A good deal of your HM efforts — if not the vast majority of them — will be done online through your restaurant website and various social media platforms.
Take advantage of the flexibility of the internet by offering a personalized experience whenever possible. For example, deliver content directly to your customers based on their preferences and past interactions with your business.
Sound difficult, if not impossible? With modern-day hospitality marketing tools, it's easier than ever.
4) Examine Marketing Data To Uncover New Trends
One of the best ways to increase your HM and build your brand is to first dig into the data you already have. Examine your website analytics and past reports to uncover and identify trends that are unique to your business.
Look for answers to questions such as:
Which market segments are growing fastest?
Which market segments are taking longer to return?
Which demographics are frequenting your business?
Which demographics have fallen away?
Does geography/distance factor into the trends you see?
Armed with the data from your investigation, you can adjust your HM efforts accordingly.
5) Harness The Power Of User-Generated Content
When it comes to hospitality marketing, user-generated content is king.
If you're unfamiliar with user-generated content (or USG for short), it's the articles, comments, testimonials, blog posts, images, and videos about your business that are posted online by your clients and customers.
Why is user-generated content the gold standard? Because your customers are basically selling the experience for you. Few other tactics and strategies are as effective.
If you're looking for ways to incorporate USG into all your marketing and advertising efforts, start by encouraging everyone who frequents your business to share their experience on the app of your choice (e.g., Facebook, Instagram, Snapchat, etc.).
You can also set up photo opportunities, run contests, and create branded hashtags to motivate and inspire your clients to produce their own content.
6) Incorporate Video Into Your Hospitality Marketing
We've already touched on the high value of video as it applies to user-generated content, but it's no less valuable when you produce the videos as part of your own marketing efforts.
While articles and images help grow brand exposure and capture the attention of your audience, video has the unique ability to engage them instantly. As such, one easily digestible video snippet can do the work of hundreds of blog posts and pretty pictures.
A restaurant, for example, might record some high-quality video of several signature dishes being delivered to their customers.
Close-up shots of the delicious dishes. The happy and excited facial expressions of the diners. Even the decor behind and around them goes a long way toward providing plenty of marketing for the restaurant.
What's more, viewers will want to experience the flavors and the excitement for themselves, so they'll be motivated to visit the restaurant as soon as possible.
7) Roll Out A Chatbot
Whether you're just maintaining a website or you already have your own app, a chatbot is the perfect way to supercharge your hospitality marketing and enhance the customer experience.
Chatbots are automated programs that allow customers to ask questions and receive answers online even if a member of your team isn't available to help.
Chatbots are mainly used for customer inquiries, but more advanced options allow businesses to process bookings and reservations, offer basic tech support, and assist with completion of an order.
Some chatbots can even provide suggestive selling (both upselling and cross-selling) to facilitate and streamline the sales funnel.
These automated systems also have the added benefit of freeing up team members to focus on other aspects of the business so that they're not tied to the phone all day fielding simple questions. The chatbot does it for them.
That way, they can give their time and energy to the more advanced issues and improve the customer experience for those individuals as well.
Organization = Effective Hospitality Marketing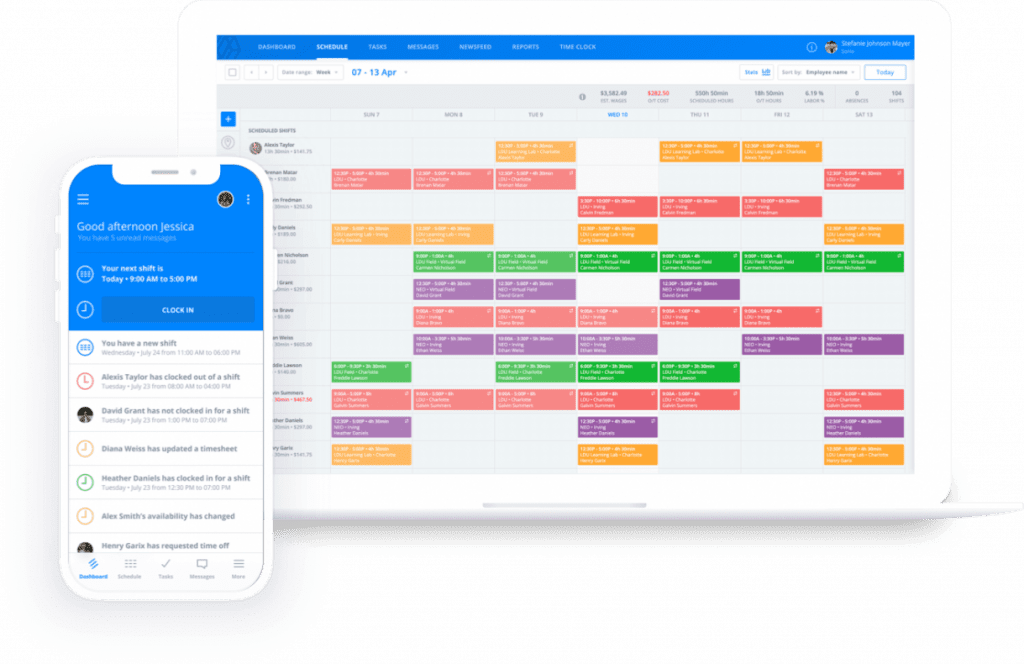 One of the best things you can do to improve your business's hospitality marketing is to tap into a trend that never goes out of style: get organized and do your best to stay that way.
Whether it's managing your workforce, creating a staff rota, keeping everyone on task, or maintaining your own schedule, the right software makes staying organized a breeze.
Sling is that software.
The Sling suite of tools is everything you need to make every aspect of your hospitality marketing job — from scheduling and distribution to communication and time tracking — easier and faster than ever before.
And that's just the tip of the Sling iceberg.
With Sling, you can:
The built-in artificial intelligence even provides suggestions for better organization and notifies you when there's a conflict.
Don't let hospitality marketing overwhelm you. Incorporate the Sling app into your workflow and you'll be amazed at just how smoothly your team operates.
For more free resources to help you manage your business better, organize and schedule your team, and track and calculate labor costs, visit GetSling.com today.