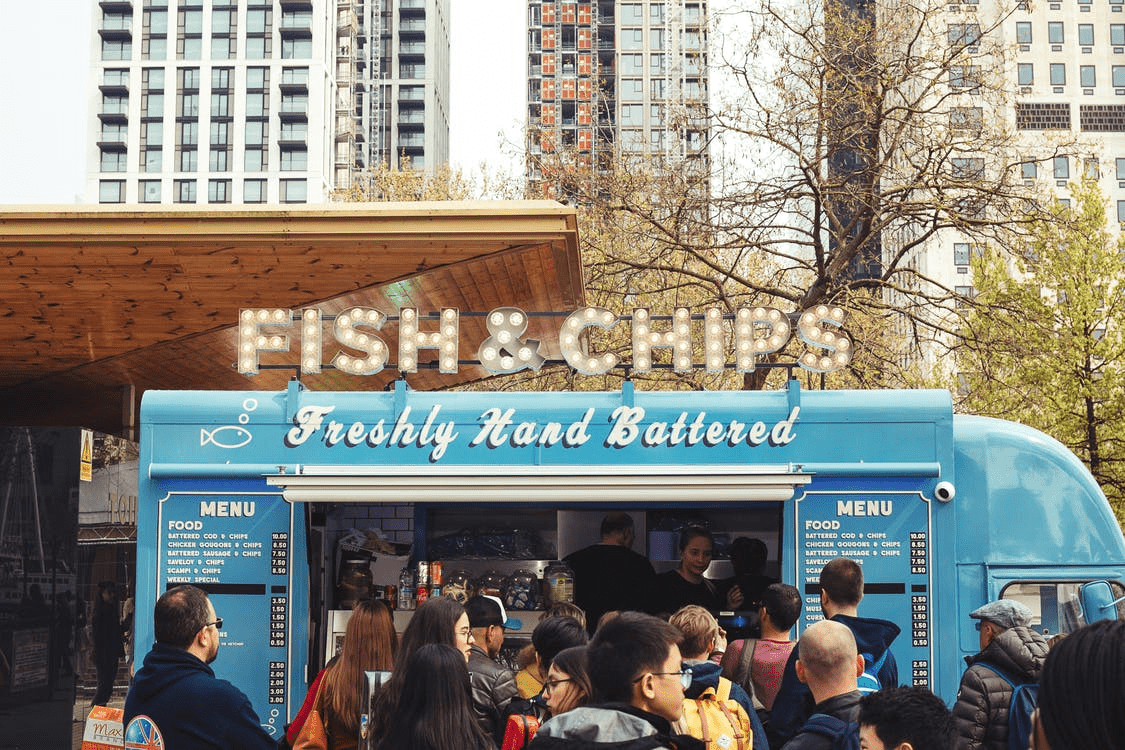 Do you want to give your new mobile eatery the best chance for success? Write a food truck business plan.
In this article, the experts at Sling tell you why a business plan is vital for both new and existing businesses (of all kinds) and give you tips on how to perfect this important document.
What Is A Food Truck Business Plan?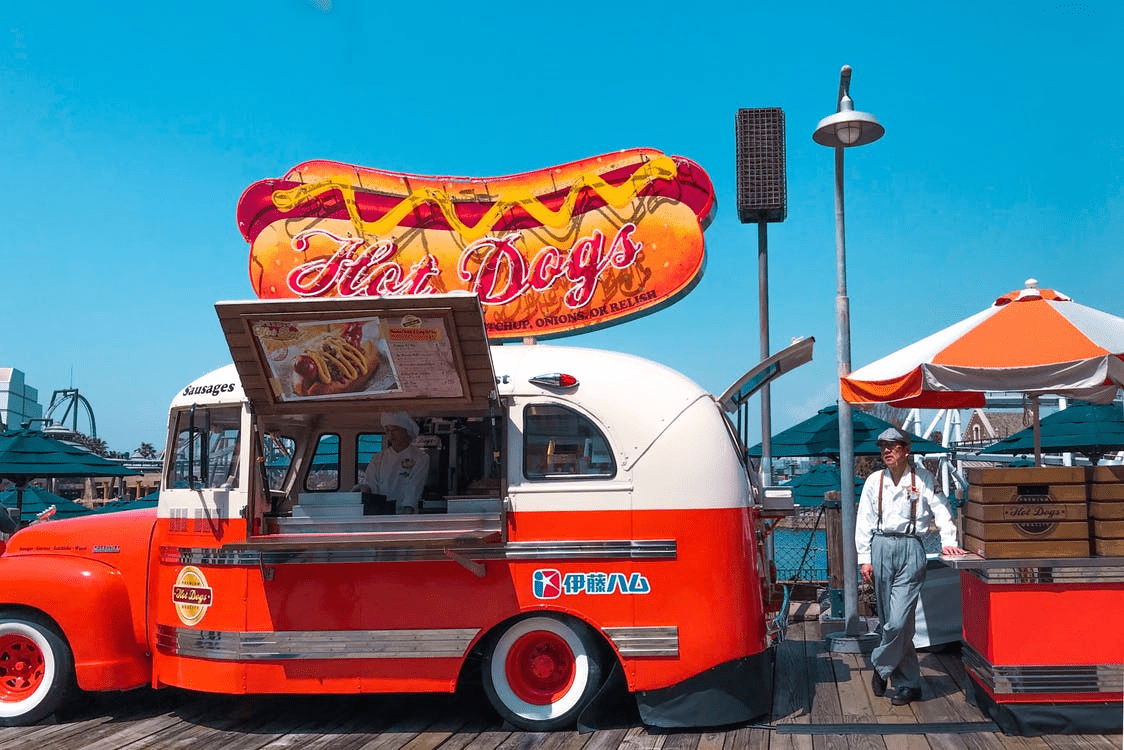 As the name suggests, a food truck business plan is a written document that details your food truck's goals and the measures you will take to make those goals a reality.
At its most basic, a business plan (for any type of operation) describes a comprehensive picture of the organization itself, including:
Financial projections
Background information
Day-to-day activities of your food truck
We'll go into more detail about the structure of a food truck business plan — and what to include — later on in this article. But first, let's discuss why a business plan is vital for your company.
Why A Food Truck Business Plan Is Vital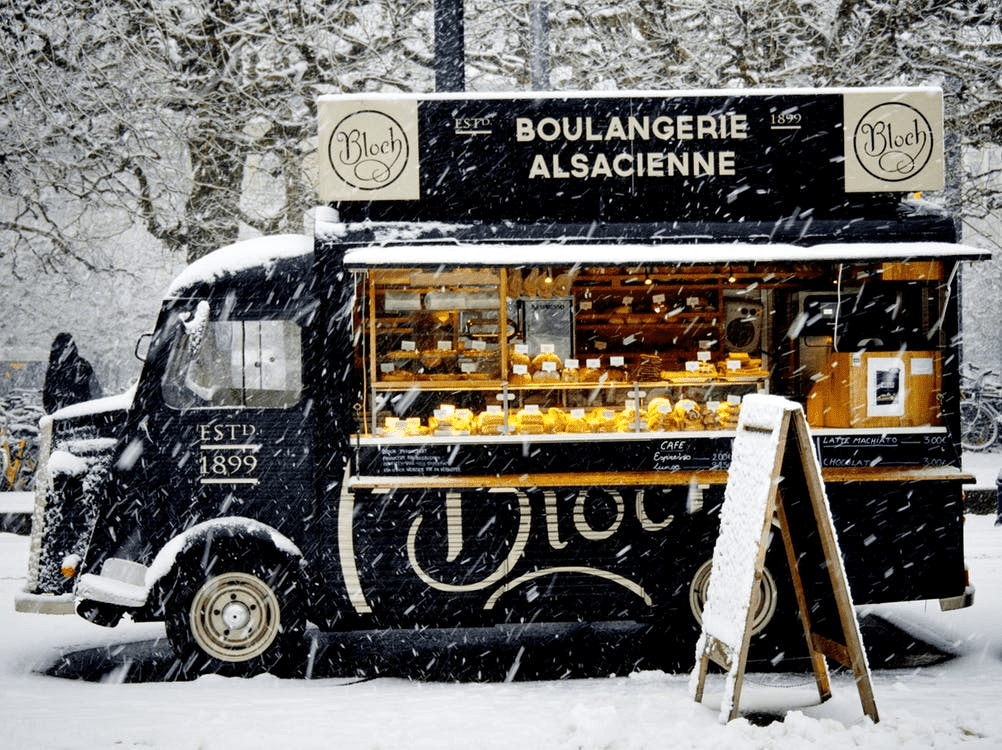 A food truck business plan is vital for any fledgling food truck business because it is very difficult to obtain outside funding from an investor or bank without one.
Many investors and banks won't even consider the possibility of providing working capital if you don't have a business plan to back it up. And without crucial resources of this kind, your food truck operation may never make it out of the garage.
Even if operational capital isn't your main concern, a business plan provides you with clear direction on how to translate a general strategy into an actionable plan for reaching your objectives.
The information can help clarify every aspect of your food truck business — from day-to-day functional strategy to mid-level business strategy all the way up to long-term corporate strategy.
Think of your business plan as a blueprint — or roadmap — that guides your actions when business is running smoothly and when it isn't.
Now that you know what a food truck business plan is and why it's so important, let's take a look at what to include in your plan.
Structure Of An Effective Food Truck Business Plan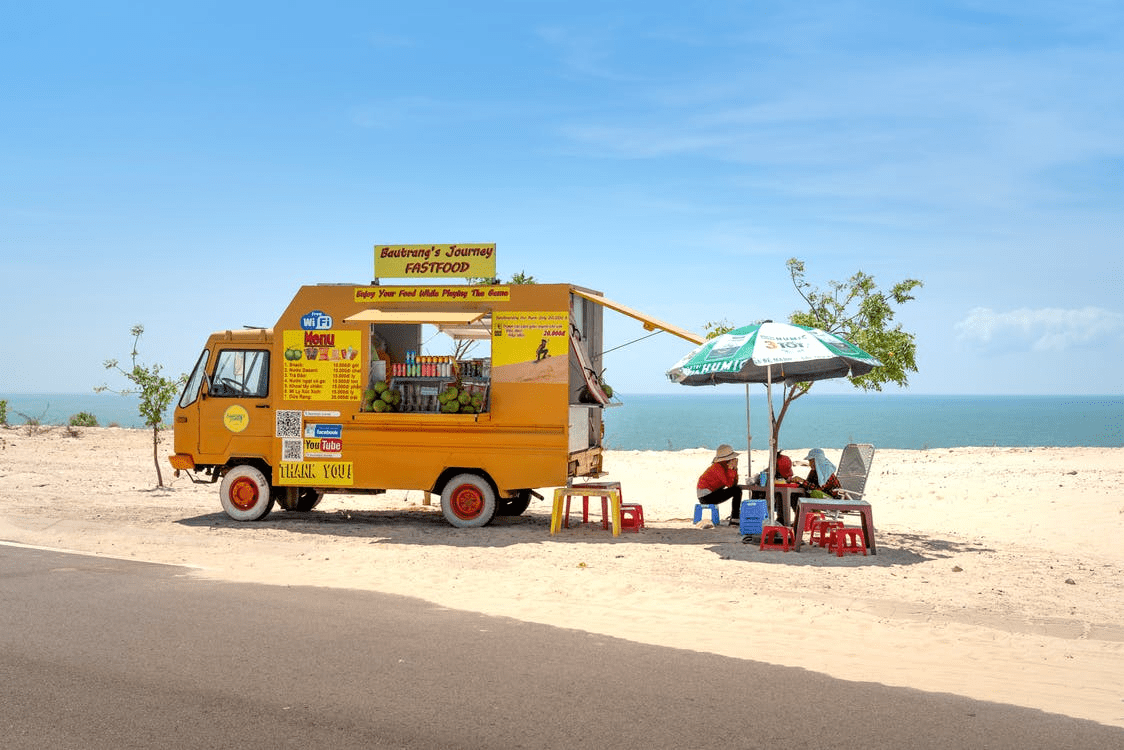 The basic structure of a comprehensive food truck business plan typically starts with a cover page and table of contents. You can get as fancy as you want with the cover page, but simple — just the business name, address, and contact information — is effective as well.
After that, there are a number of sections you should always include in your plan. We'll outline them below.
1) Executive Summary
The executive summary gives the reader a brief introduction to the main elements of your business, such as:
Concept
Execution
Return on investment (ROI)
This introductory section of your plan serves to pique the reader's interest and make them want to investigate further.
Keep in mind that each element within the executive summary should be as brief as possible. You will provide more detail in other parts of the document.
2) Business Description
In the business description section of your plan, provide detailed information about the who, what, why, and how of your food truck.
Include such details as:
Business name
Your name
Your experience
Contact information
Primary location(s) you plan on frequenting
Partners involved (if any)
The legal standing of the business
Brief market study (showing that you understand your niche)
Anything else you feel is necessary
It's also helpful if you include your food truck's short- and long-term goals as well as how you intend to go about reaching those goals.
3) Market Analysis
A market analysis is a brief introduction to three different views of the niche you want to enter:
The industry as a whole (in this case, the food truck business)
The competition your restaurant will face (e.g. other mobile food services)
The marketing you'll execute to bring in customers
Again, this section should be a brief introduction to these concepts. You can — and should — expand on them in their own individual section.
4) Financial Plan
Just because this section is further down in your food truck business plan doesn't mean that it is any less important. In fact, it is one of the most important components for securing outside funding from investors, banks, and other sources.
We recommend hiring a trained accountant to help you prepare this section so that it will be as detailed, accurate, and informative as possible.
Efficient Workforce Management Is Essential For Success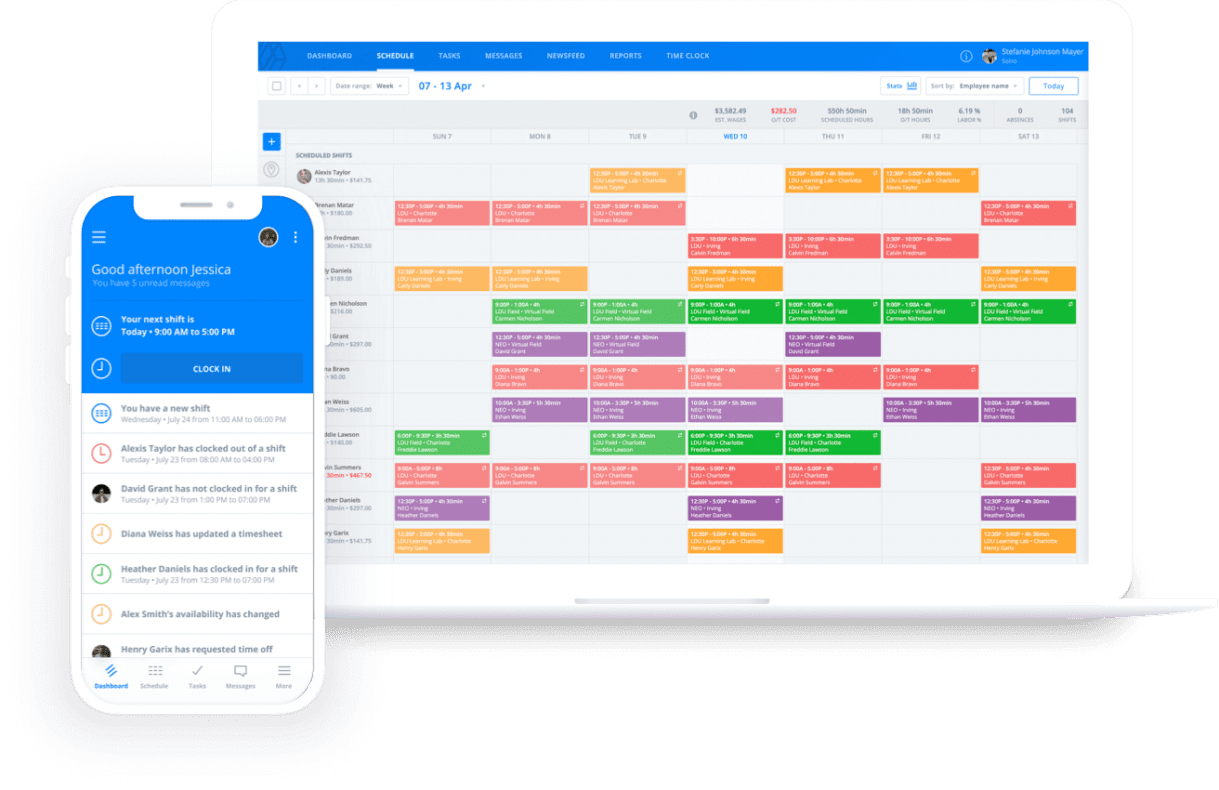 After you've created your food truck business plan, it's time to make it a reality.
One of the biggest challenges in ensuring that your food truck runs smoothly and successfully is managing and optimizing your team.
Whether you have one employee, 10 employees, or 100 employees, you'll need to give some thought to how you're going to schedule your staff.
Ask yourself these questions:
The Sling app can help you find solutions to those questions and conquer the challenge of managing and optimizing your workforce.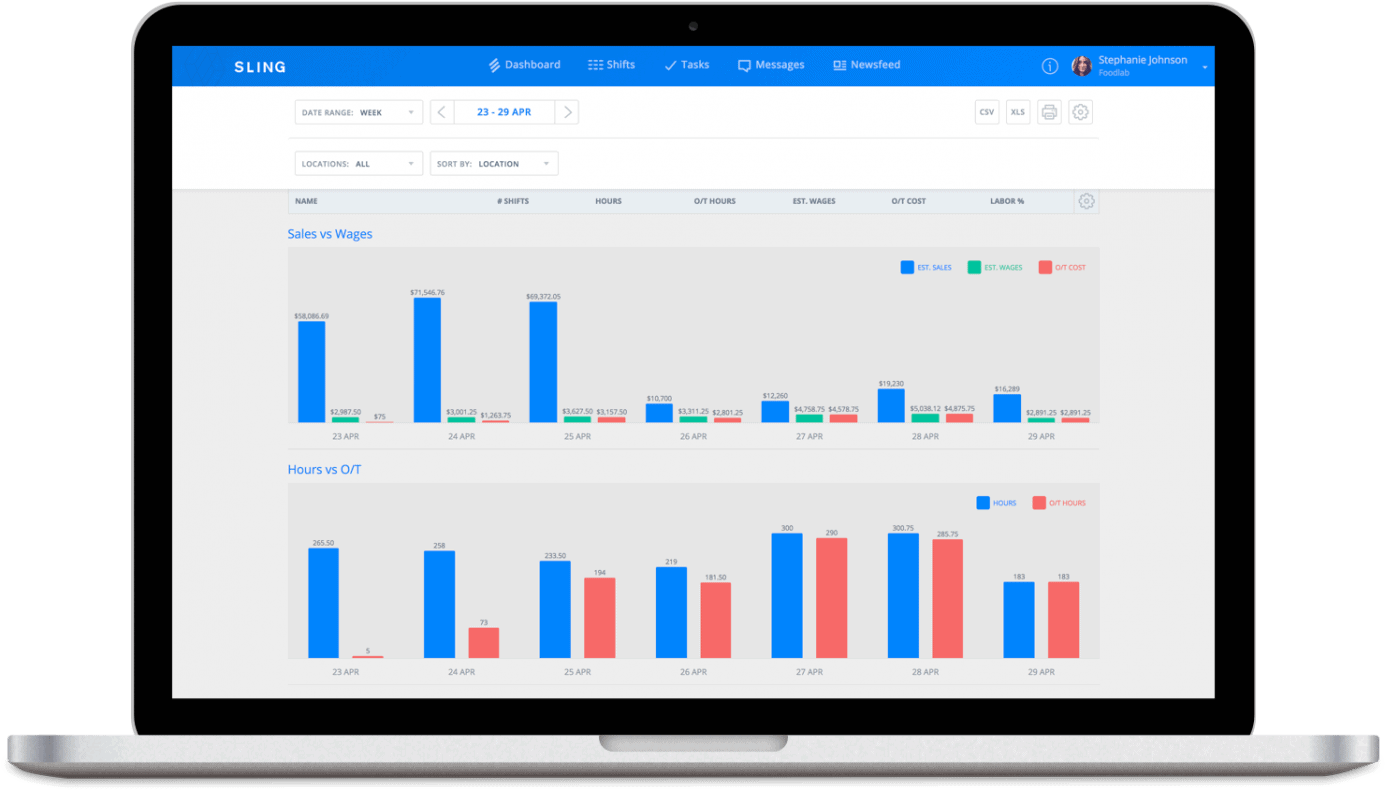 Sling not only includes powerful and intuitive artificial-intelligence-based scheduling tools but also many other features to help make your workforce management more efficient, including:
With Sling, you can schedule faster, communicate better, and organize and manage your workforce from a single, integrated platform. And when you use Sling for all of your scheduling needs, you'll have more time to focus on bringing your food truck business plan to life.
For more free resources to help you manage your business better, organize and schedule your team, and track and calculate labor costs, visit GetSling.com today.