An effective restaurant training program is the driving force behind your business's success.
But how do you build a program that helps your employees make fewer mistakes, perform their job with greater competency, and serve your customers better?
In this article, the workforce management experts at Sling give you tips for creating a restaurant training program that really works.
Restaurant Training Vs. Onboarding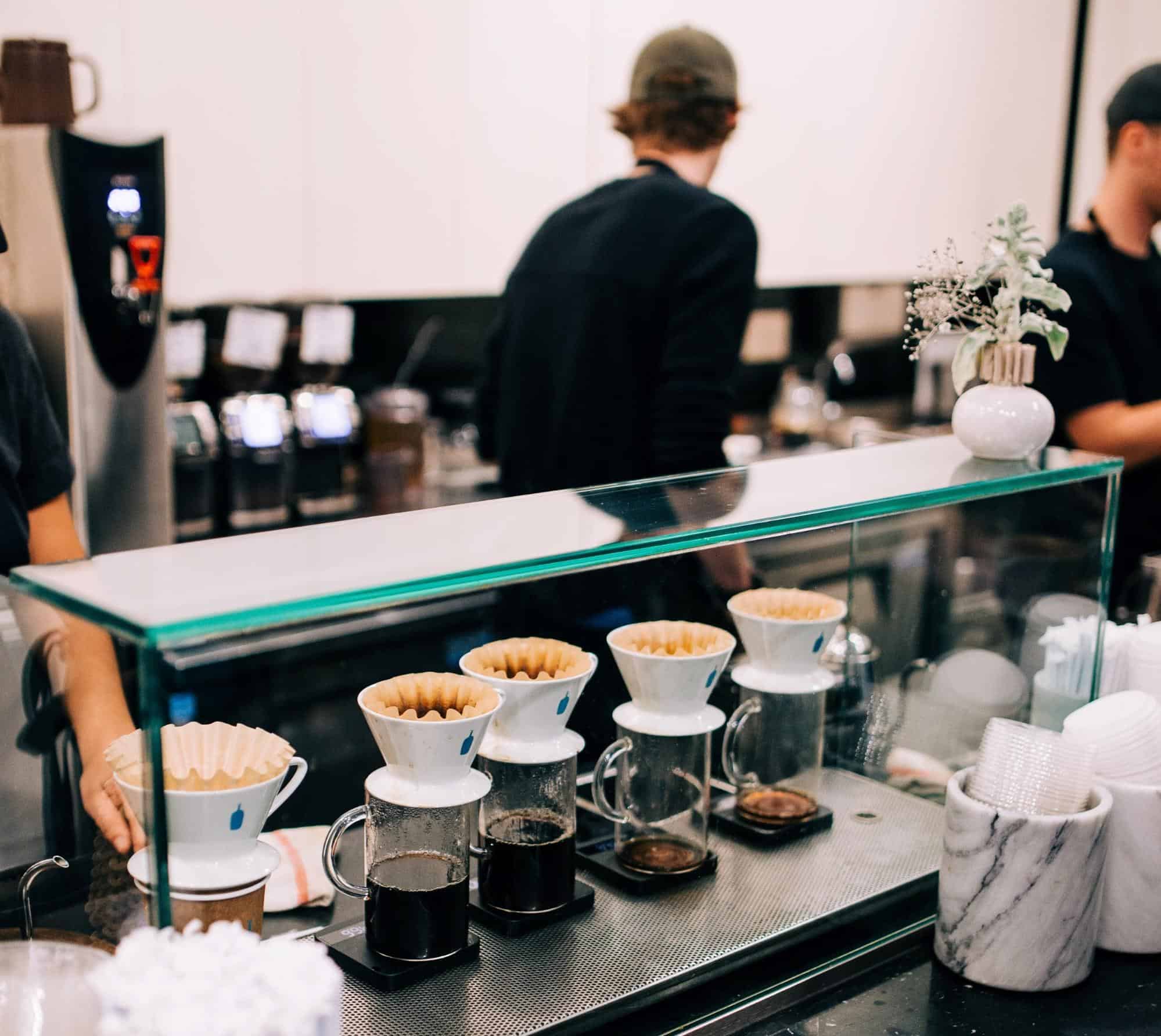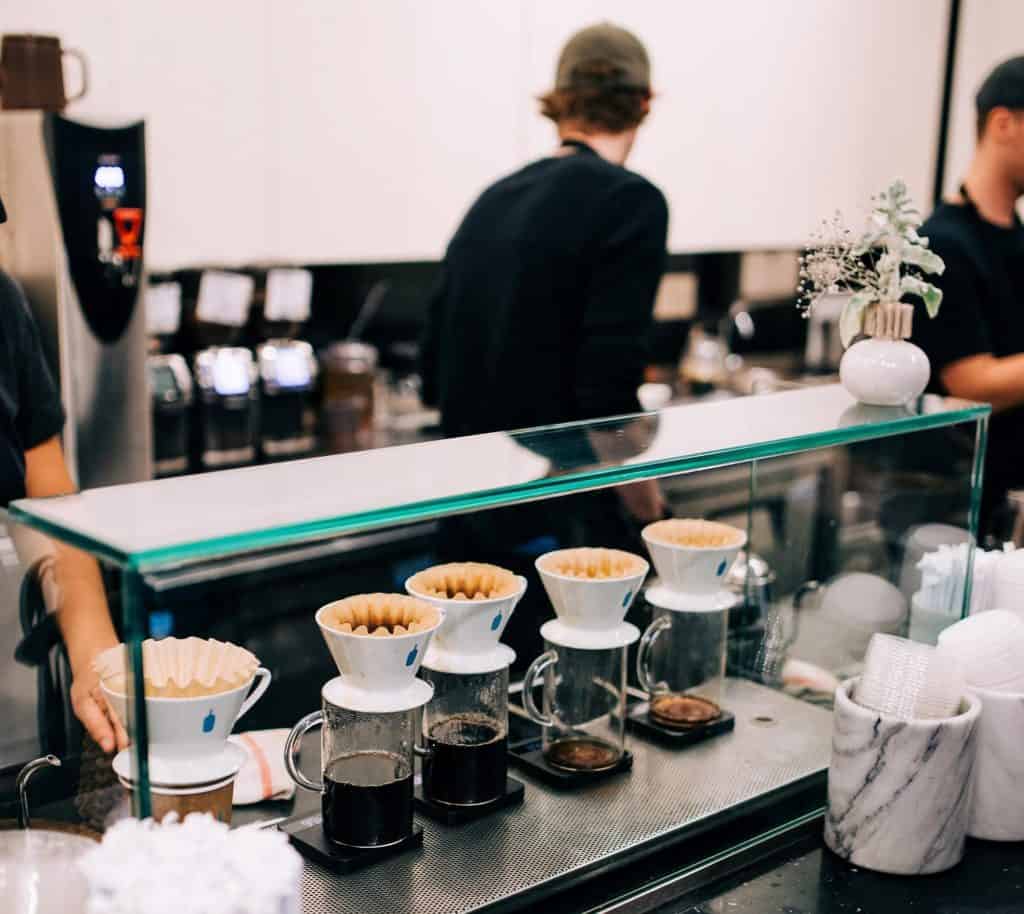 At first glance, restaurant training and onboarding may seem like the same thing. When you look closer, however, you'll see that there are distinct differences between the two.
Onboarding
It all starts the moment you hire a new employee — even before their first day — when you begin to expose them to various aspect of your business, including:
In essence, you're getting them "on board" with your business's raison d'etre. These activities don't stop after the employee's first day, first week, or even first year.
Instead, they continue for as long as an employee is part of your team, eventually evolving into more specific instruction such as on-the-job training.
Restaurant Training
Restaurant training, on the other hand, is a more focused part of the overall onboarding process where you provide the new employee with a set of skills that are unique to the position in which they will work.
Once you've begun the onboarding process by, among other things, reviewing the employee handbook, taking a personality test, encouraging team communication, you can then single out specific positions for further training, including:
For example, you may team a new server with an experienced one to learn your business's standard operating procedures for:
You may even include restaurant training for more nebulous — but no less important — activities, such as maintaining a positive attitude, staying engaged, and cultivating group cohesion.
It all depends on what skills the new employee already has and what skills you need them to develop to do their job right.
Tips For Effective Restaurant Training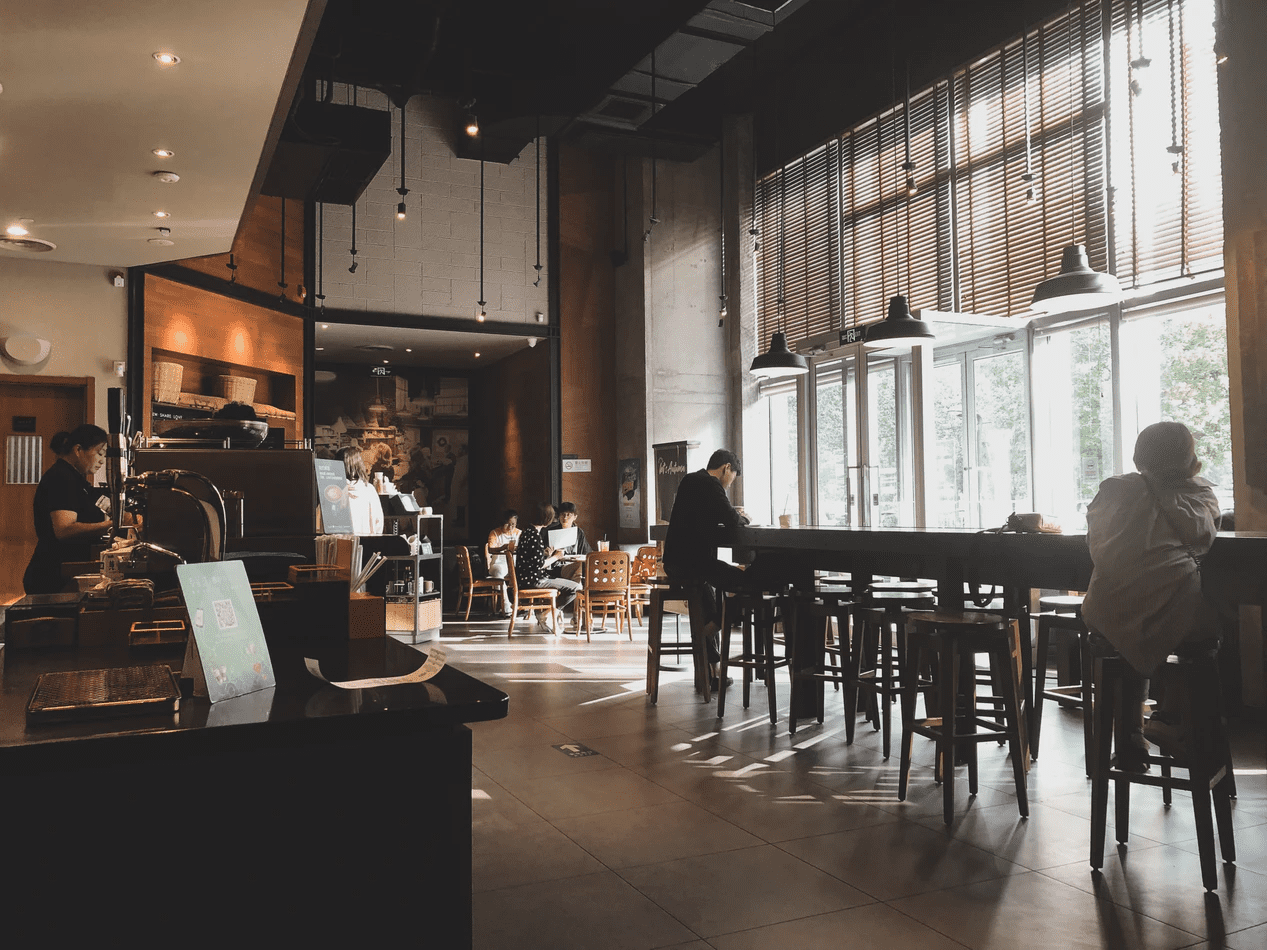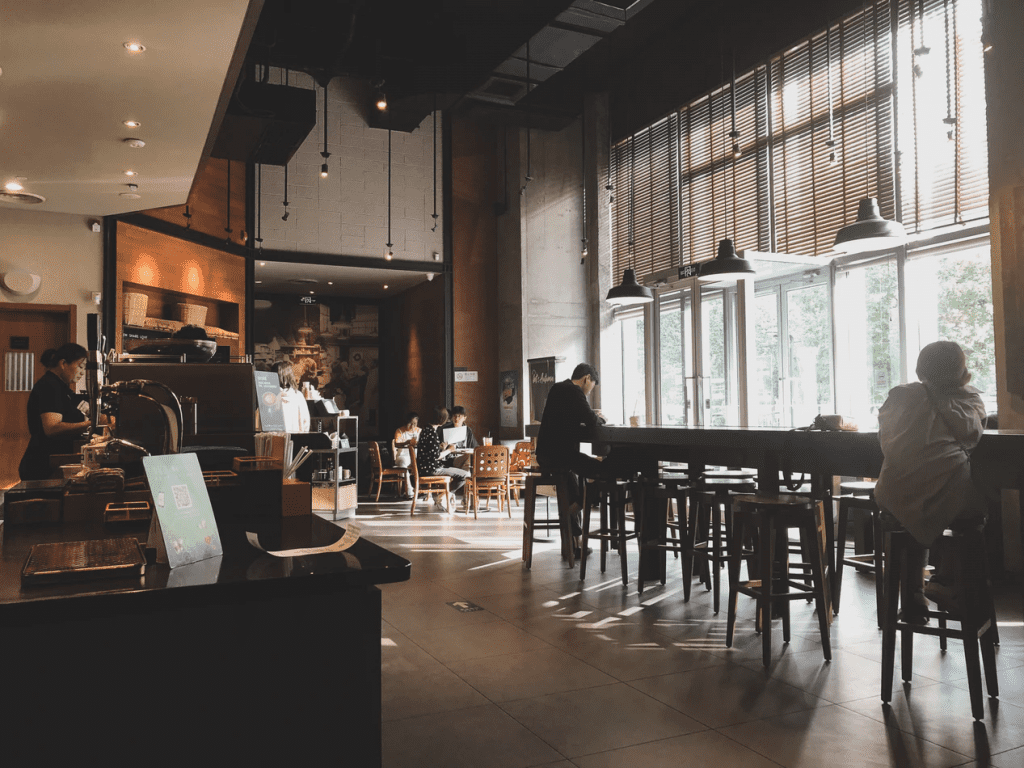 1) Start Small
If you're in the process of implementing a restaurant training program for the first time, don't feel like you have to have everything written down and formalized before you get started.
Start with the basics and get your restaurant training up and running.
From there, you can add, subtract, and change the information you present and the training methods you use to perfect the way your program operates.
Don't be afraid to let your restaurant training evolve as your team and your business grow.
2) Build Restaurant Training With Inclusivity In Mind
New hires come with all levels of experience — some will demonstrate the requisite skills right out of the gate while others may have nothing but an amazing attitude.
The best restaurant training programs accommodate all skill levels and address everyone's needs.
Because you want your training to be as inclusive as possible, it's important that you build your program on methods that help adults learn.
Don't rely on what you remember from how you learned in high school or even college. Adults learn differently than children, teens, and those in their early twenties.
You want your restaurant training to be flexible enough — and inclusive enough — to be beneficial for all ages.
3) Set High Standards
Restaurant training is about more than one employee shadowing another employee. That just results in the new employee learning how someone else does things.
You want all new hires to learn how the business does things.
As such, your restaurant training should revolve around your business's high standards and be a way to test whether or not a new employee can meet those standards.
4) Focus On The Right Way
Restaurant training should always focus on the right way to do things.
Once you set your standards and your standard operating procedures, your training program should always communicate what to do rather than what not to do.
So, for example, instead of saying, "Don't put the parsley there. Put it here instead," just give them the positive part of that instruction ("Put it here.").
Your trainees will be better able to remember your high standards if they are told directly what to do rather than what not to do.
5) Include Training Information In Your Employee Handbook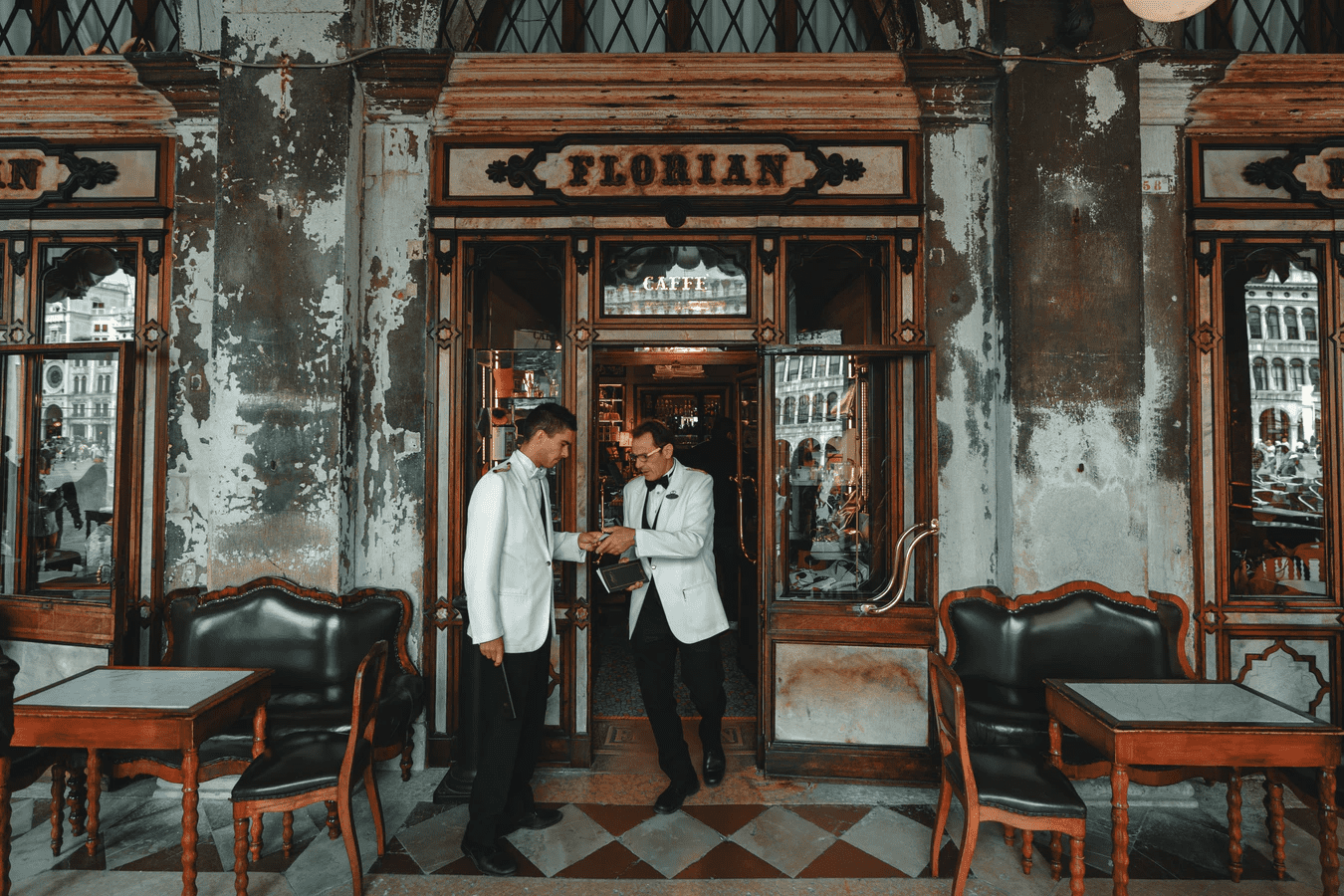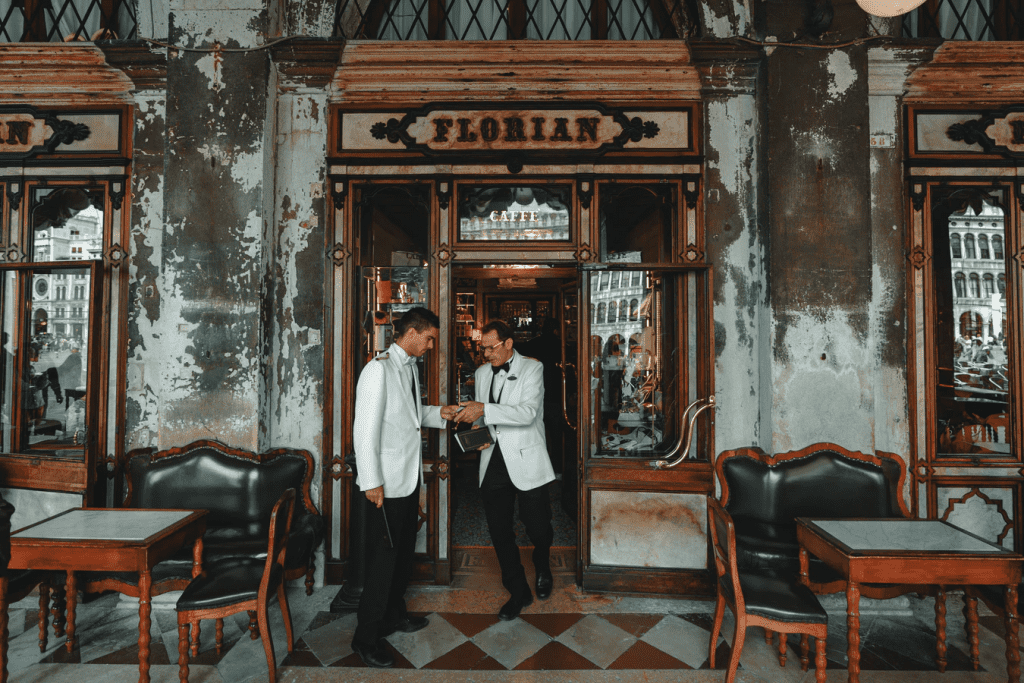 We've already mentioned how the employee handbook can be a part of the onboarding process, but it's important to remember that it can be a part of the restaurant training process as well.
Include as much of your training information as possible in your employee handbook so everyone — new hires and long-time employees alike — can access it whenever they need.
Your employee handbook can then serve as a reference when employees have questions about standard operating procedures (the right way to do things) and a resource to help them avoid developing bad habits.
6) Make Learning Fun
Very few people like being lectured to for hours on end. Your new hires are no different.
Instead of building your restaurant training around the "teacher-to-student" dissemination process, make the learning fun, active, and varied.
Incorporate new methods, including:
Video training
Gamification
Tablet (or mobile device) training
Team-based training
These novel techniques will stimulate your employees' desire to learn and help them retain what you have to teach them.
7) Consider Hiring A Certified Trainer
You can always assign the restaurant training to an experienced employee or do it yourself, but hiring a certified trainer may be a better use of your time and resources.
For one thing, it frees up you and your experienced employees and allows you to focus on keeping the business running smoothly.
For another thing, hiring a certified trainer can make the learning experience more fun.
Trainers know what methods work and what methods don't. They know how to communicate clearly. And they know how to reach a varied audience. That's their whole job, after all.
Hiring a certified trainer is one of the best ways to perfect your restaurant training so that it runs as efficiently as possible.
8) Set Up A Mentoring Program
Once the restaurant training is over, pair new employees with experienced team members as part of your long-term onboarding process so that everyone continues to learn.
Assigning new employees to a mentor gives the new hires a resource to tap when they have questions or problems. This makes them feel more comfortable and as though they have someone on their side at all times.
9) Build Your Team As You Train
Another big part of restaurant training is building a sense of team right from the start.
We mentioned team-based training earlier in this article, but it can be a great way to build camaraderie and group cohesion.
Don't keep your new hires isolated from the rest of your team while you train. Incorporate some team training sessions to improve the way everyone works together.
Good Scheduling: The Foundation Of Restaurant Training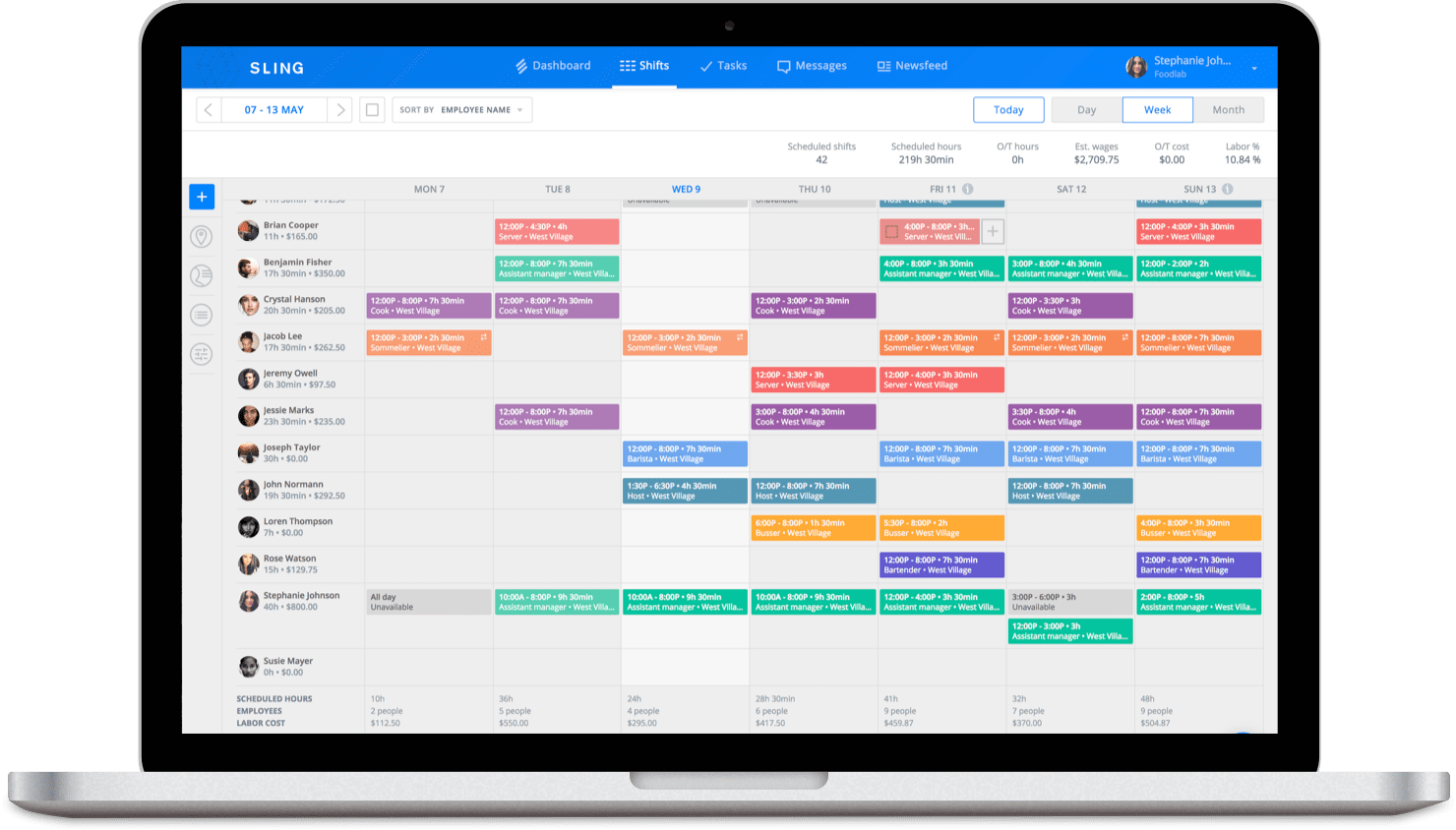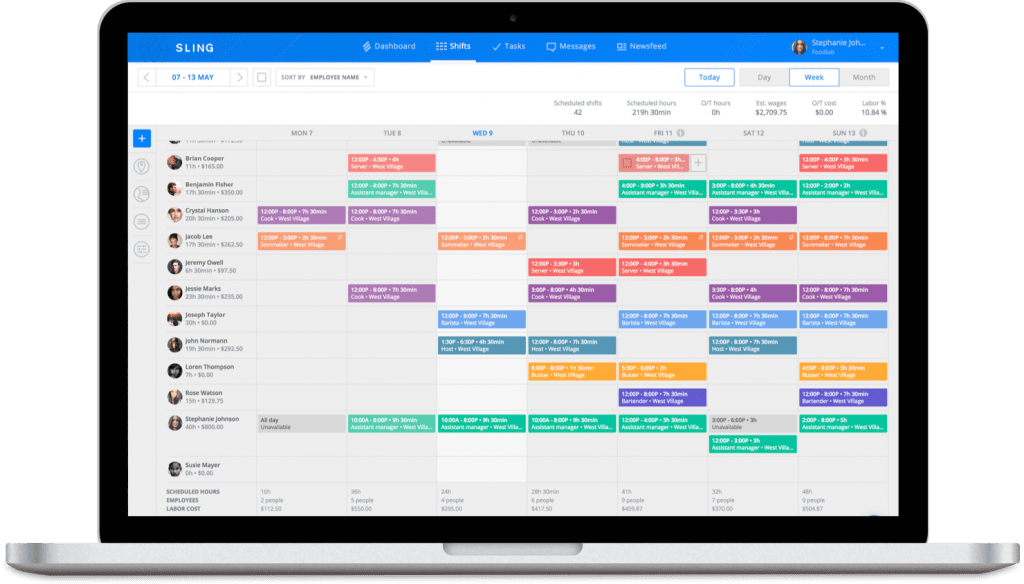 The best way to build a strong and effective team is through consistent restaurant training. And consistency doesn't just happen by chance.
It takes time, effort, and the right tools to come up with a comprehensive scheduling process for all your business activities — training or otherwise.
Without good scheduling, your restaurant training will be hit-or-miss at best and completely unproductive at worst.
That's where Sling — the best tool for the job — comes in.
Sling makes it easy to schedule training sessions, shift work, and other complicated events (like grand-opening activities) for one employee or 100+ employees.
You can also manage and control payroll, overtime, and other labor costs with Sling's intuitive user interface.
Sling even offers a built-in time clock for a powerful all-in-one workforce-management system.
Take your employee scheduling and restaurant training to the next level with Sling, the most powerful scheduling app on the market.
For more free resources to help you manage your business better, organize and schedule your team, and track and calculate labor costs, visit GetSling.com today.
See Here For Last Updated Dates: Link
This content is for informational purposes and is not intended as legal, tax, HR, or any other professional advice. Please contact an attorney or other professional for specific advice.