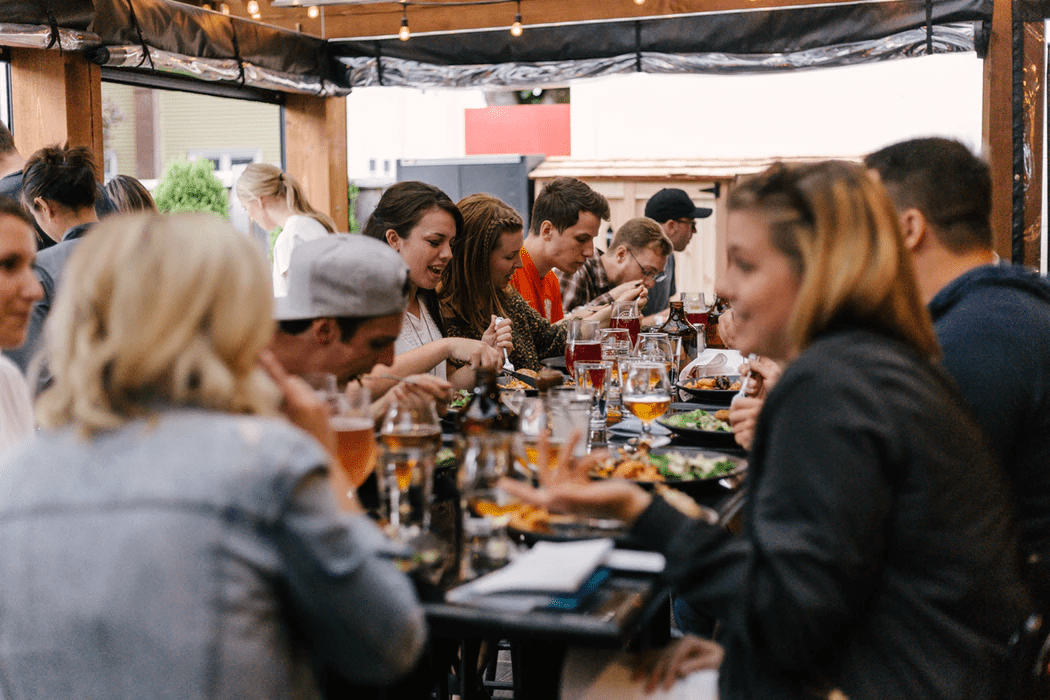 Your business's grand opening is a very exciting — and important, and nerve-wracking — time. It's vital to get it just right in order to set the best tone for your business going forward. Sling's experts have created a list of 20 proven grand opening ideas for small businesses that will help you get the word out and host the best event possible.
Grand Opening Ideas For Small Businesses
1) Build Buzz With Social Media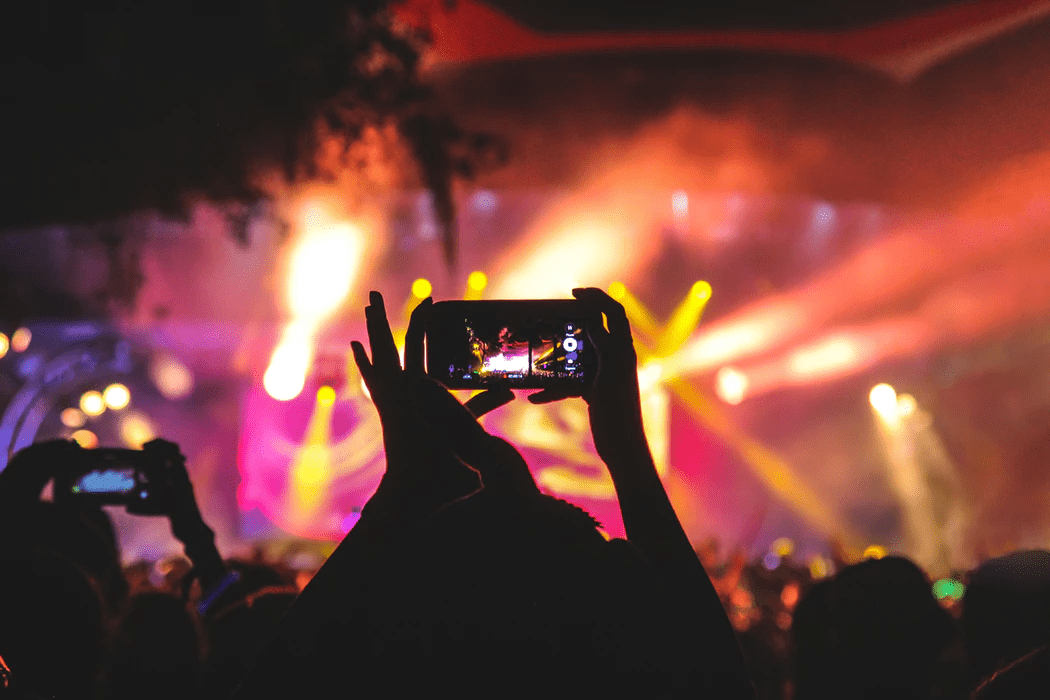 Social media is one of the best ways to reach a large audience for your grand opening. Spread the word via mainstays like Twitter, Facebook, Pinterest, and Snapchat, but don't forget local social media apps as well.
2) Promote Your Grand Opening With Table Tents
Partnering with other local business to display table tents prior to your grand opening is a great way to build brand recognition and promote the big event at the same time.
3) Attempt To Break A Record
On the day of your grand opening, try to break a world record associated with your business. This is a great advertising point and a unique draw for your business that is sure to bring in plenty of observers (and maybe even participants).
Check out The Guinness World Records' websites for help with business-related ideas.
4) Put Your Name On Promotional Products
Passing out promotional products with your name on them is a great idea whether you're holding a grand opening or not. Use the promotional products before, during, and after the big day to keep your business at the top of everyone's mind.
5) Don't Neglect Traditional Media Channels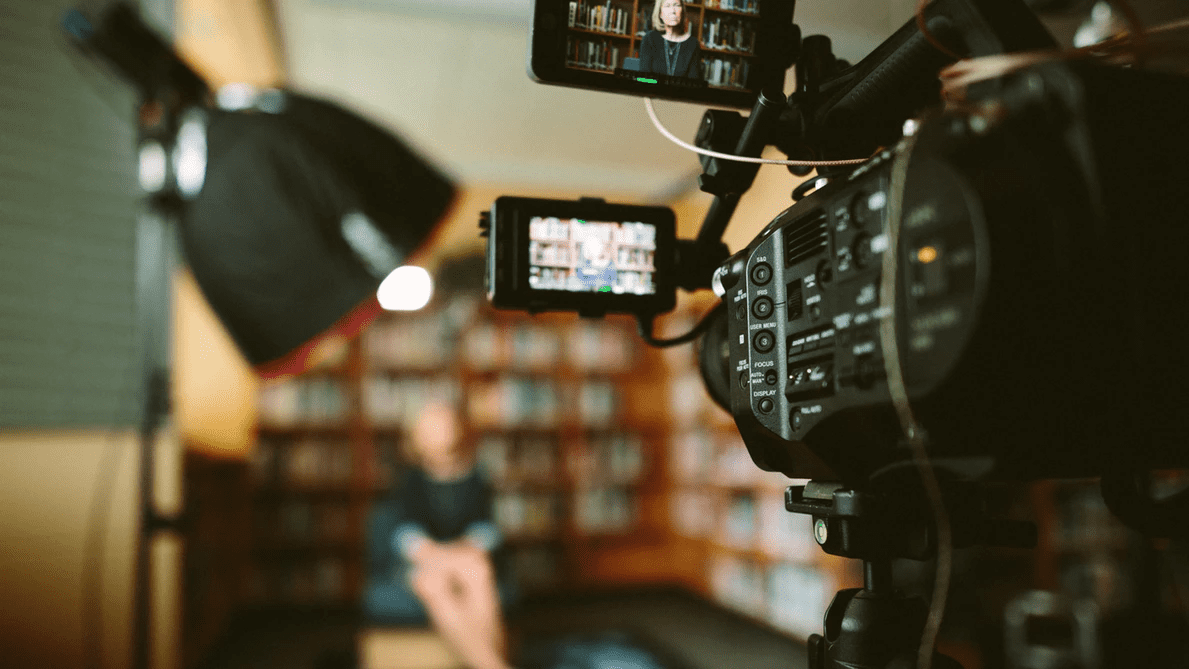 Online social media is a powerful resource for advertising your grand opening, but don't neglect traditional media outlets along the way. TV, radio, newspapers, and other print media are still excellent ways to make sure as many people as possible know about your new business and your grand opening.
6) Pass Out Flyers
Posting flyers on telephone poles and on public bulletin boards has been around for a long time. It's remained an advertising mainstay because it's inexpensive and it works.
7) Organize A Fundraiser
Partnering with a local charity to raise funds for their endeavors is a great way to bring the socially conscious to your grand opening.
Pick a cause that is near and dear to your heart — or that benefits your local community — and donate the money from your grand opening to that organization.
8) Advertise On Custom Paper Cups
Arrange for local coffee shops, cafes, and other eateries to serve their drinks in custom-printed paper cups (with your information on them) as a way to advertise your grand opening. They'll be happy to reduce their costs for a time, and you'll get some great publicity for your business.
9) Book A Band
Hire a band to play classic hits for your patrons on the day of your grand opening. Not only can you advertise the band beforehand to get people excited, but the sound and activity on the big day will also draw people to your event.
10) Hire A Caterer
If you're opening a new restaurant or will offer munchies at your business, provide tasty treats from your menu as a sampling of what customers can expect.
But if you're not involved in the food industry, hire a caterer to provide finger foods and other delicacies during your grand opening.
11) Catch People's Attention With A Publicity Stunt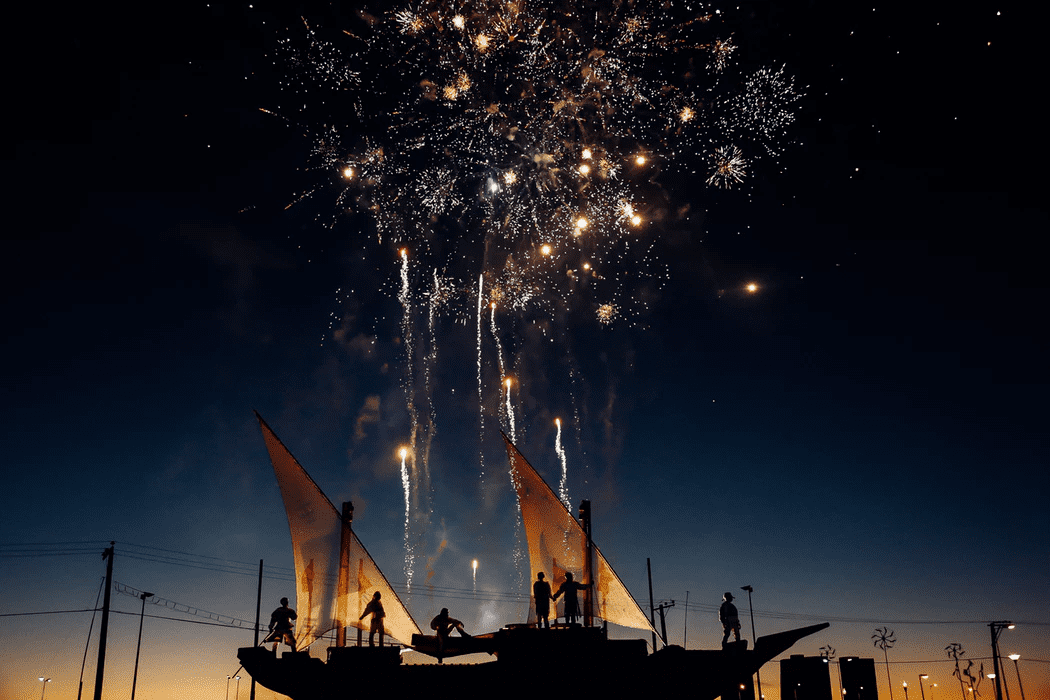 Organizing a publicity stunt is an effective way to create buzz about your grand opening both before it occurs and while it's going on. Choreograph a flash mob or create a human billboard, for example.
Whatever you choose, prominently feature your business name and information during the stunt to generate PR.
12) Harness The Power Of Nostalgia
Decades past are a huge draw for many people. Harness the power of nostalgia and bring more people to your grand opening by holding a 70s, 80s, or 90s-themed grand opening.
13) Pick A Theme
Theme parties are all the rage right now. You can use that popularity to your advantage by organizing your grand opening around a theme, like a favorite TV show or movie.
14) Schedule A Celebrity To Appear
People turn out in droves to see celebrities. Take advantage of that fact to draw people to your grand opening.
And don't think you have to get a famous movie star to make this work (although it would be great if you could). Sometimes, local influencers have just as much of a pull as their more famous counterparts.
15) Offer Extreme Discounts
During your grand opening, discount some products or services by 50-, 60-, or 75-percent. This will entice guests to try your business and then keep coming back when they like what they see.
16) Set Up Outside
While other events are happening inside your business, set up a booth or display outside to draw people in.
17) Involve Local Artists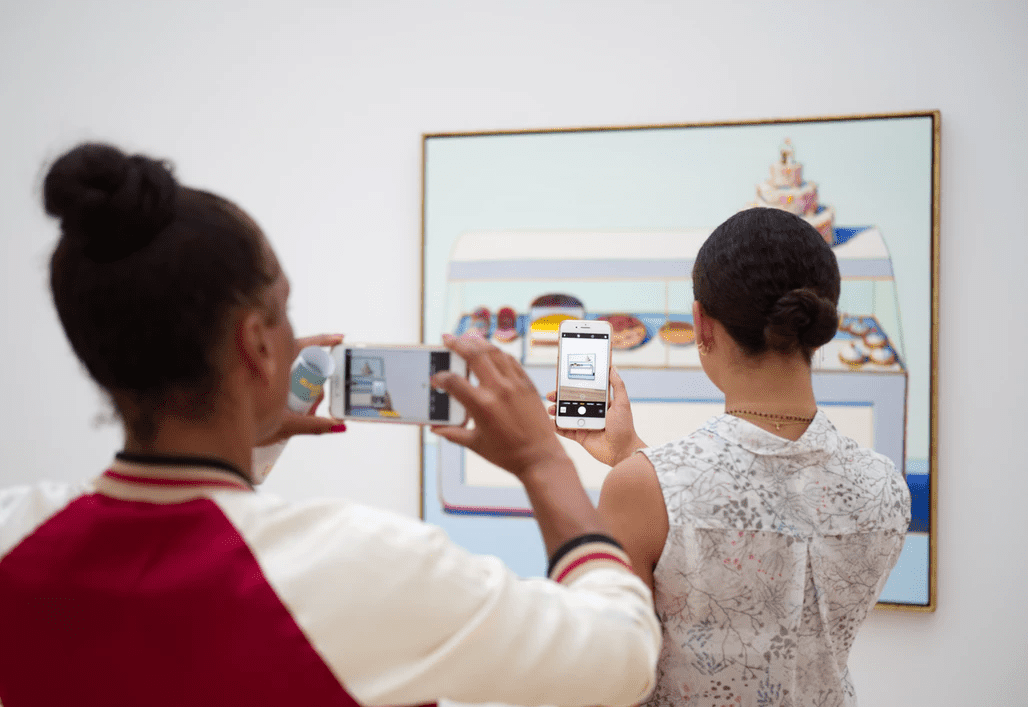 Give your business a distinctive feel and build a strong relationship with your community by involving local artists in your grand opening. You can even continue displaying their work after the grand opening to highlight and promote your community-mindedness.
18) Go Guerilla
Get creative while promoting your grand opening and harness the power of guerilla marketing. For example, the restaurant Chipotle hired local college kids to attend public events. While there, they threw Chipotle t-shirts (folded in the shape of a burrito) into the crowd.
Give it some thought and we're sure you can come up with a unique way to promote your grand opening.
19) Offer Something For The Kids
If your business caters to families, be sure to offer something for the kids. Clowns, bounce houses, caricature artists — activities like this give children of all ages something to do while the adults check out your business.
20) Give Guided Tours
Guided tours are a unique opportunity for people to see behind the scenes of your new business. Schedule tours for every hour or half-hour during your grand opening to give people a thorough introduction to what you have to offer.
Organization Is Essential For Your Grand Opening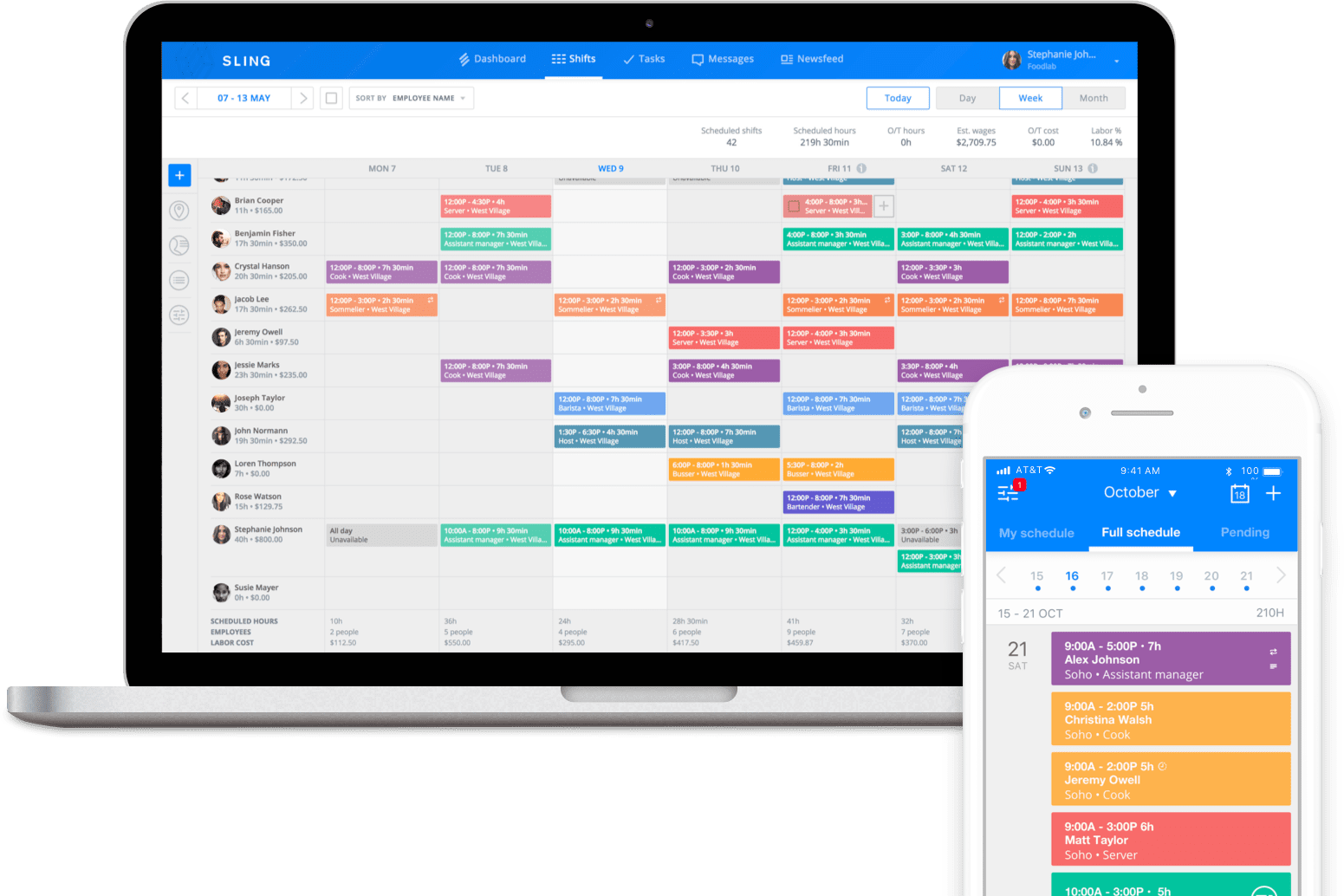 A huge amount of planning and organization goes into conducting a successful grand opening. How are you going to keep everything running smoothly? By scheduling it down to the minute with the help of the Sling suite of tools.
With Sling, you can schedule all your employees — no matter how many you have — alongside the various bands, celebrities, and events you've arranged. Then you can distribute the schedule online for everyone to see.
Any changes you make to that schedule will be immediately viewable without having to send out another version. That will ensure your grand opening goes off without a hitch.
For more free resources to help you manage your business better, organize and schedule your team, and track and calculate labor costs, visit GetSling.com today.