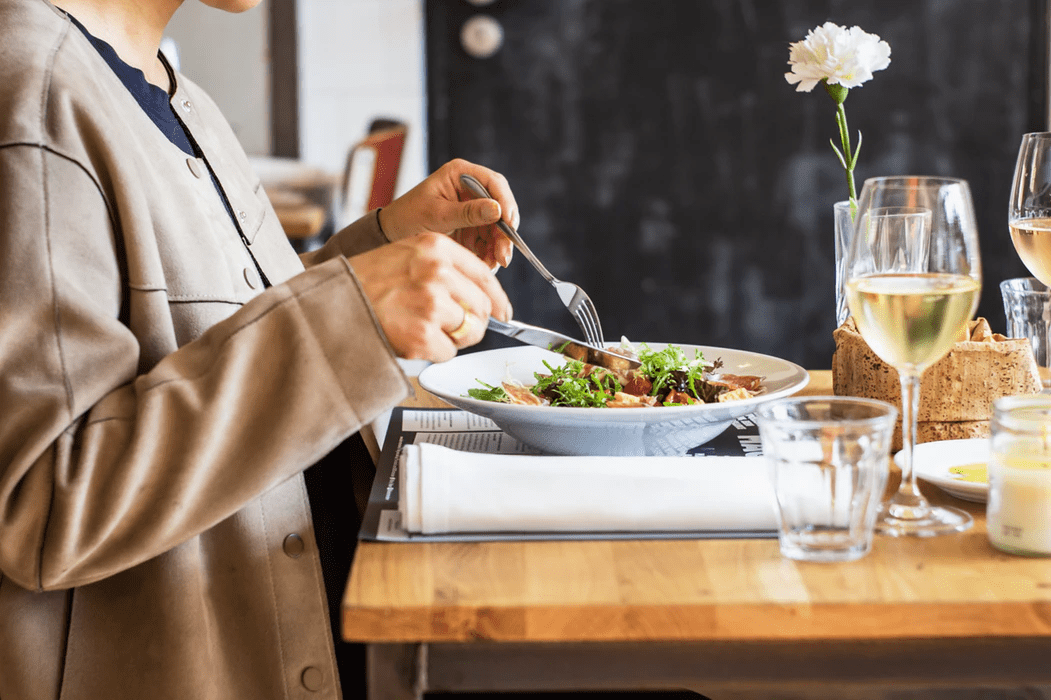 For a restaurant to run smoothly and efficiently, you should divide activities into two parts: front of house (FOH)/back of house (BOH).
What's the difference between FOH and BOH, and how can controlling the two help your business improve? The restaurant-management experts at Sling tell you everything you need to know to maximize productivity and make your restaurant the best it can be.
What Is Front Of House (FOH)?
The difference between FOH (front of house)/BOH (back of house) is one of appearance and presentability.
The "FOH" is any action or area of your restaurant that customers will interact with during their dining experience. For that reason, your FOH should be organized, clean, calm, and as quiet and relaxing as possible for your guests.
We'll delve deeper into the areas and positions in your restaurant that are FOH in a section below, but it's important to understand that other aspects of your restaurant also fall into this category.
FOH variables you might not consider include:
Even the diversity of your workforce is an FOH variable.
If you take the time to address all of these issues — not just the cleanliness of your dining room and the appearance of your wait staff — customers will notice and your business will improve.
For more information on perfecting your FOH, take a few minutes to read these helpful articles:
What Is Back Of House (BOH)?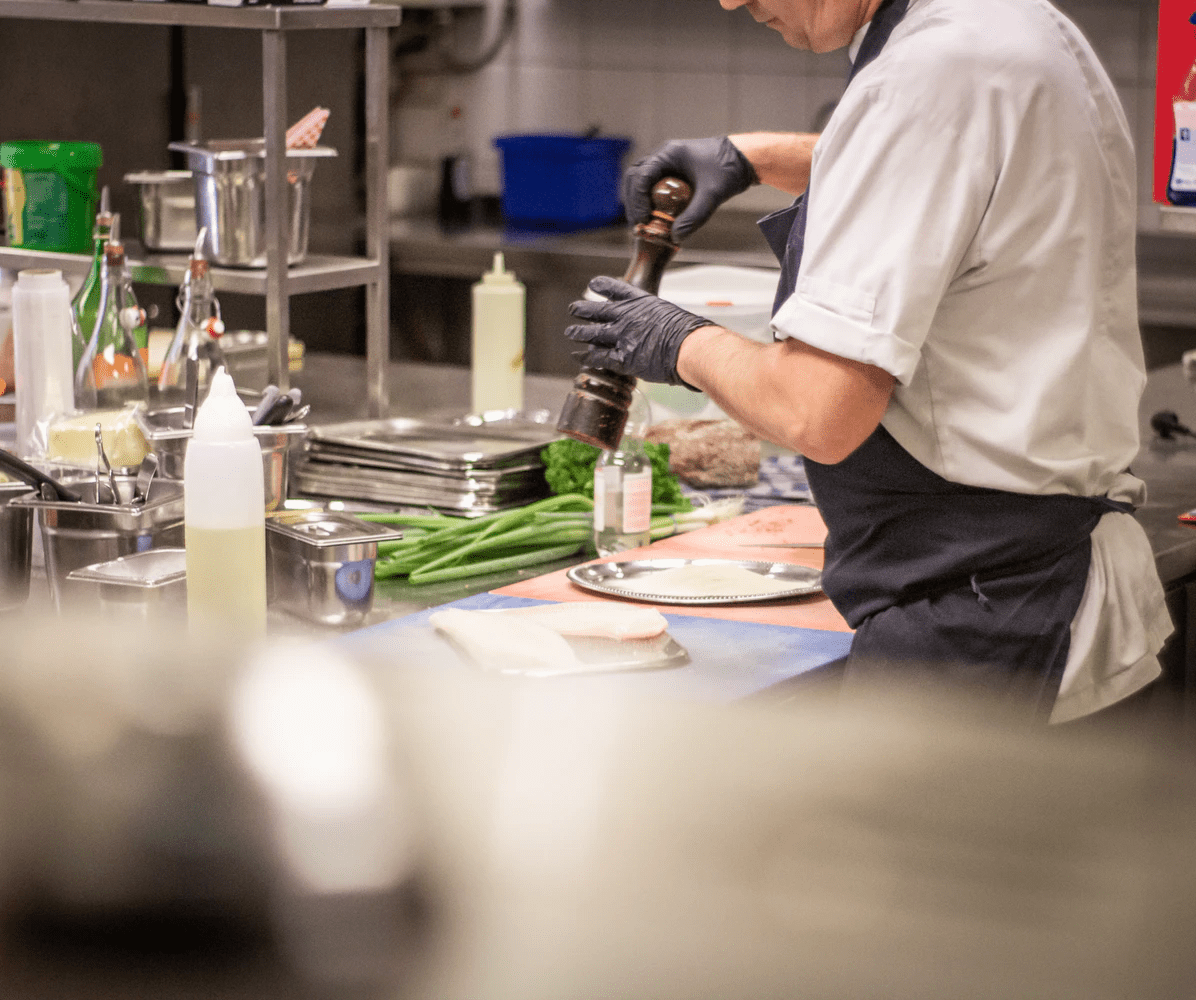 The "BOH" is any action or area of your restaurant that customers will not interact with (or even necessarily see) during their dining experience.
Because your guests will seldom get to peek "behind the curtain," your BOH can be a bit more active and a bit less orderly than your FOH.
We're not suggesting that your BOH be chaotic and messy. The team members and areas that are BOH still need to be organized and efficient. But this is the heart of your restaurant and will be in constant motion from the time you open to the time you close.
The energy will be higher and emotions more evident, but that excitement stays confined to the BOH so that the customers can enjoy their meals.
Just like your FOH, the BOH contains key variables that may go unnoticed if you focus exclusively on the physical parts of your restaurant and the employees who work there.
These variables include:
For more tips on how to improve both your BOH and your FOH, check out these informative articles:
Areas Of Your Restaurant Considered FOH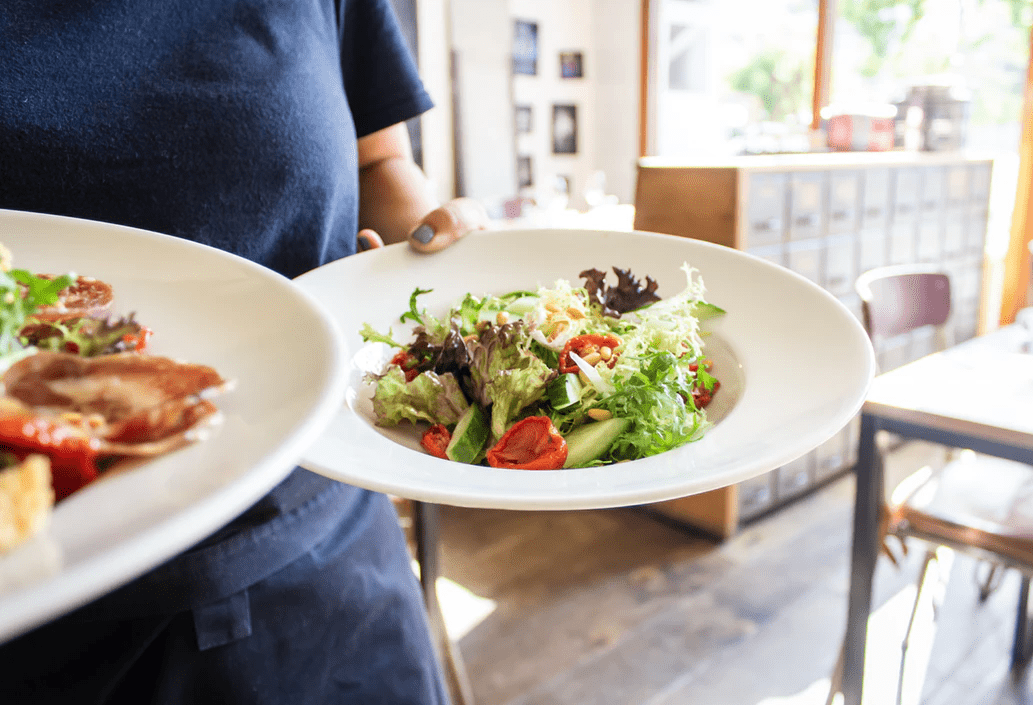 As we mentioned earlier, the FOH (front of house)/BOH (back of house) difference lies in where your guests go and whom they see.
Common FOH locations include:
Parking lot
Landscaping
Entryway
Waiting area
Host/hostess station
Bar
Dining room
Outdoor seating
Restrooms
Because of the customer contact in these areas, team members who work there should be clean, well-dressed, and display a professional, accommodating attitude at all times.
Areas Of Your Restaurant Considered BOH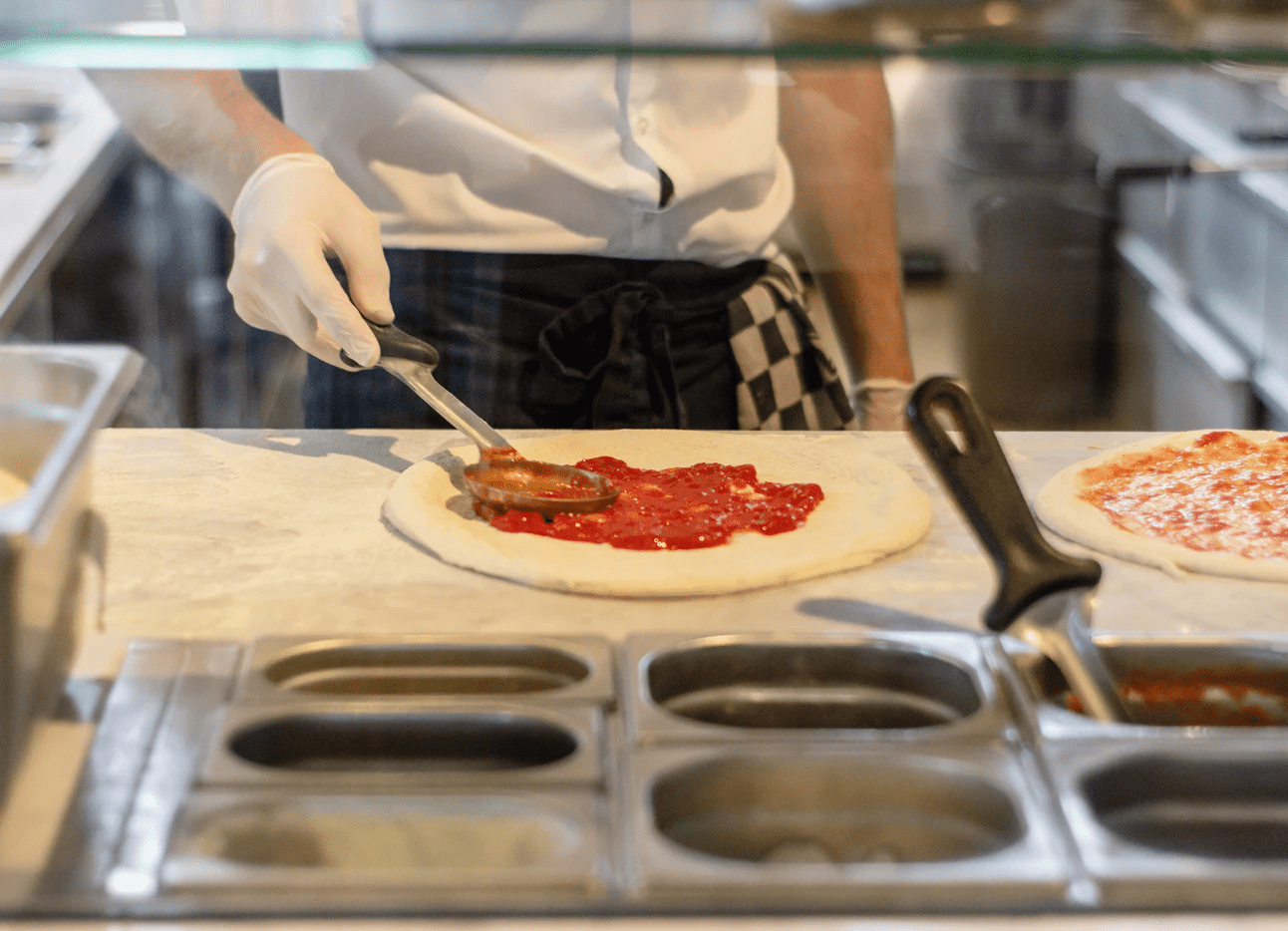 The BOH in your restaurant is where your staff prepares food, where they store supplies, and where you conduct administrative tasks behind the scenes so that customers don't see it.
Common BOH locations include:
Kitchen
Offices
Break room
Employee restrooms
Delivery staging area
Mechanical room/outdoor area
Because there is minimal customer contact with the BOH, it can be a little less organized than your FOH, but you still want to keep these areas clean and presentable to maintain productivity levels.
FOH Positions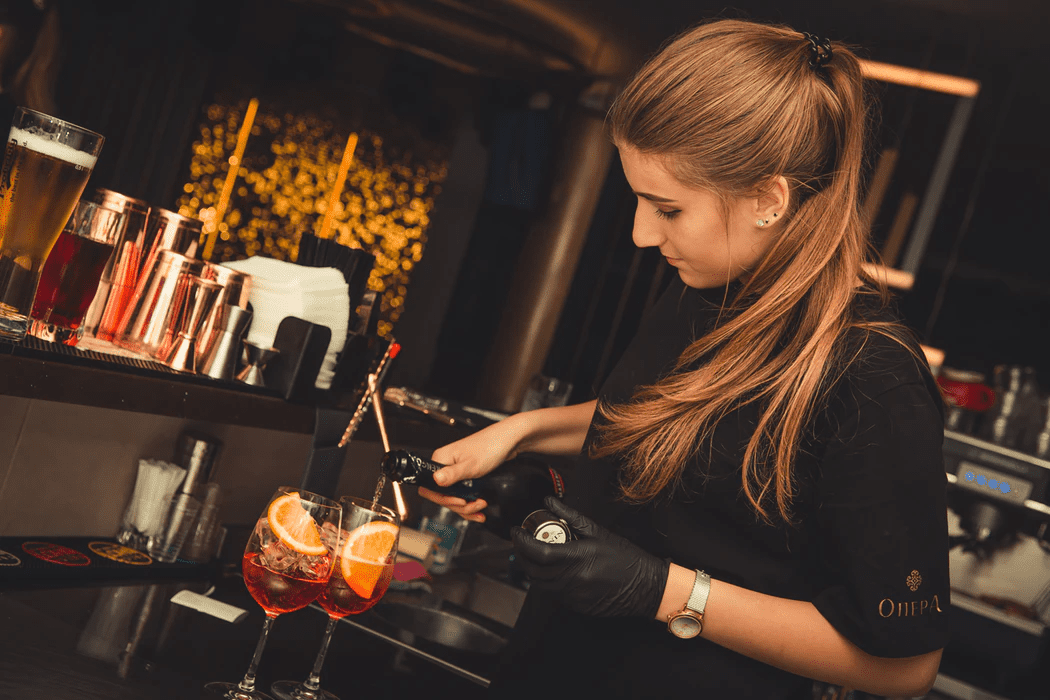 Certain tasks will overlap between FOH (front of house)/BOH (back of house) positions, but, for the most part, BOH staff will remain behind the scenes as much as possible.
Customer-facing FOH positions include:
Host/hostess
Bartender
Server
Busser
Bar-back
Sommelier
Headwaiter/head waitress
General manager
FOH manager
BOH Positions
The BOH is mostly made up of food-prep staff and those who assist them.
BOH positions include:
Dish washer
Line cook
Expeditor
Sous chef
Head chef
Kitchen manager
BOH manager
Maintenance
Delivery driver
Improve FOH (Front Of House)/BOH (Back Of House) With Scheduling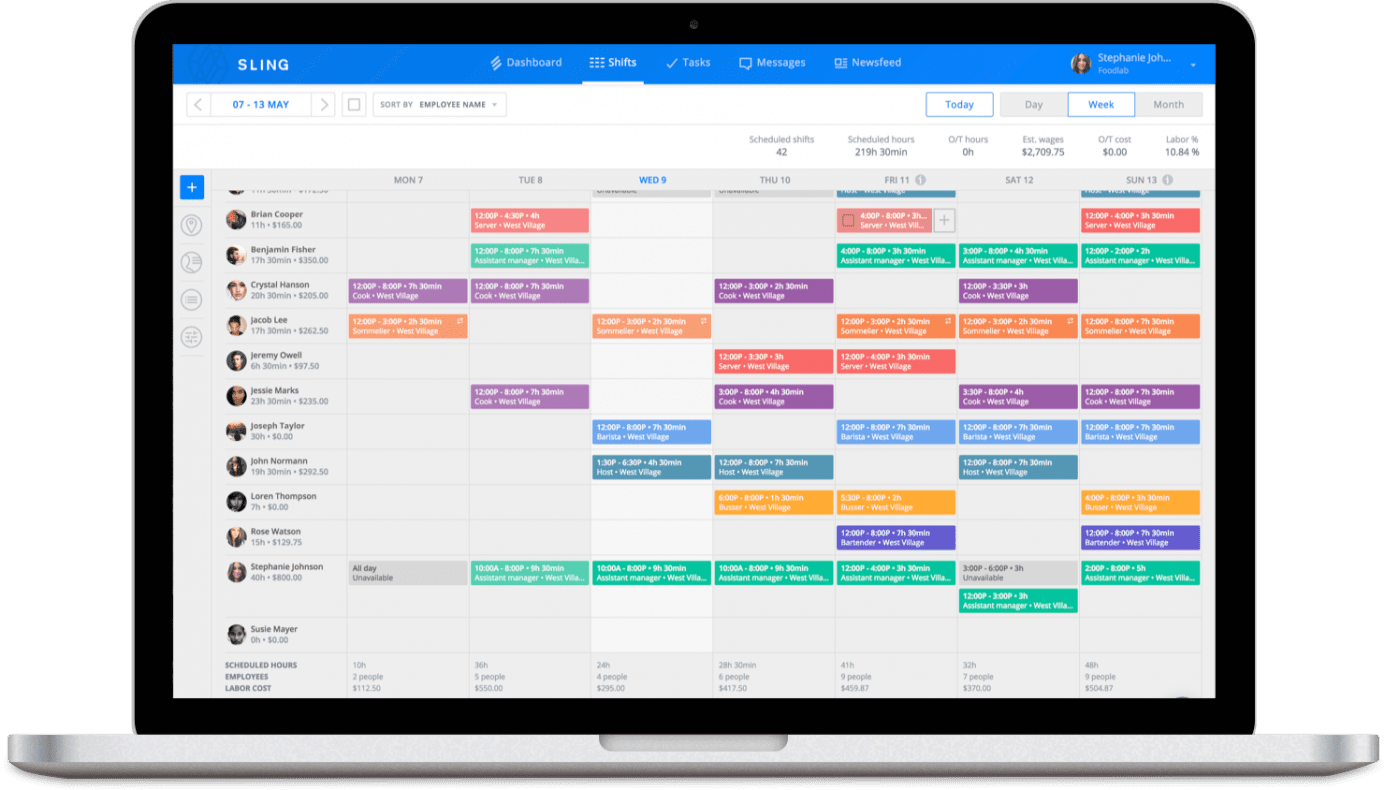 The best way to ensure that your FOH (front of house) and BOH (back of house) work well together is to schedule team members with productivity and efficiency in mind.
The Sling suite of scheduling and workforce management tools makes this possible, easy, and enjoyable.
The heart of the Sling software is its artificial-intelligence-based scheduling module that includes intuitive features like:
Employee and task color coding (e.g., blue for FOH, red for BOH)
Recurring shifts
Time-off notices
Double-booking and overlapping shift notifications
And much more…
Sling also contains a built-in time clock and employee work and attendance tracker. With this unique feature, you can turn any smartphone, tablet, or computer into a clock-in, clock-out tool.
You can even control FOH/BOH labor costs and prevent time theft by establishing geofences around your business and setting limits on how early and how late employees can clock in or out.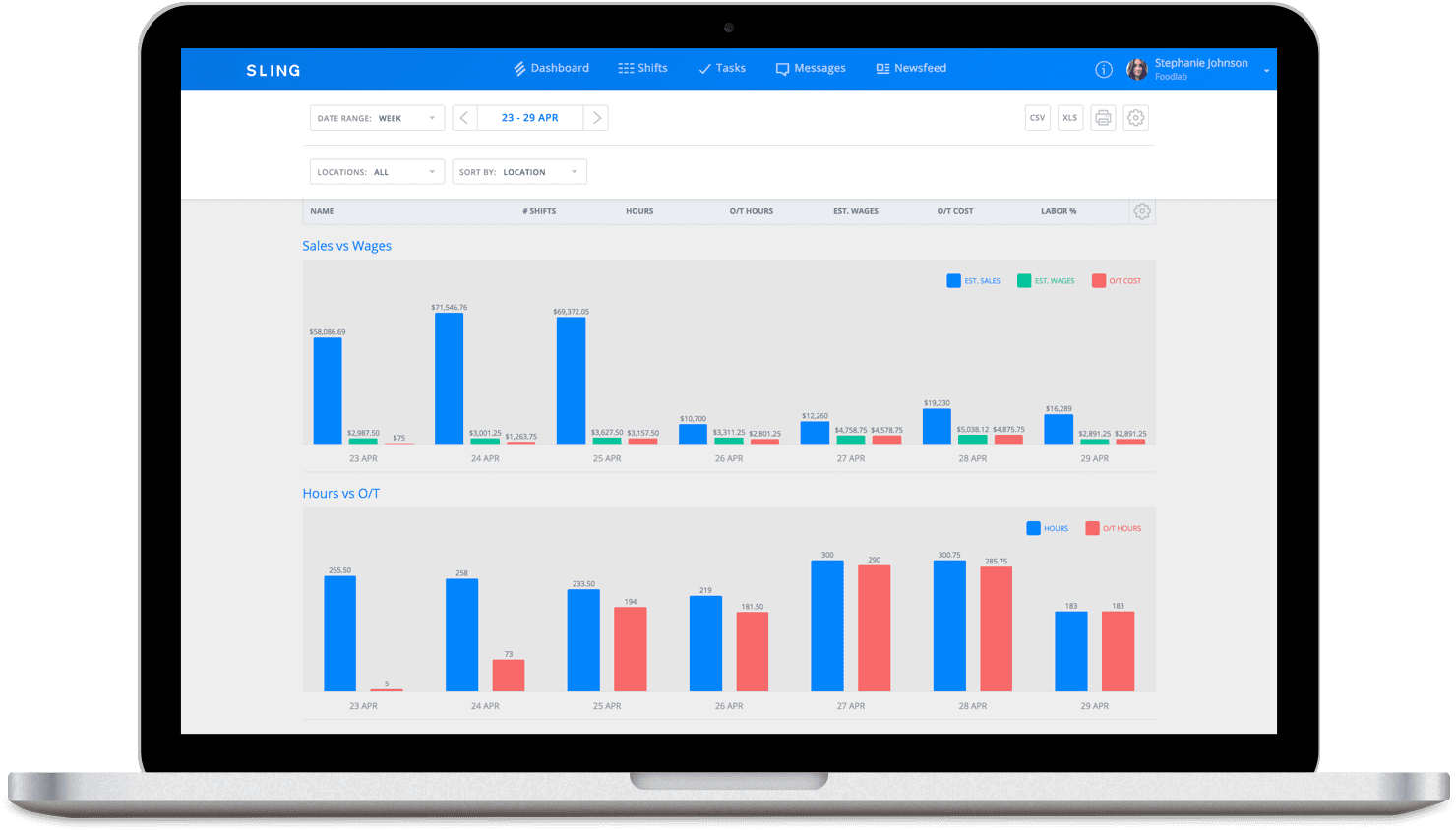 But the benefits don't stop there. With Sling, you also get:
Cloud-based schedule distribution and communication
A wide range of reports to help you make adjustments for the future
Paid-time-off control to help you keep expenses low
Powerful messaging features
Your very own newsfeed
Task lists for you and your employees
When you harness the power of the Sling app, coordinating FOH/BOH activities takes little time at all and gives you the opportunity to focus on growing your restaurant and ensuring its success.
For more free resources to help you manage your business better, organize and schedule your team, and track and calculate labor costs, visit GetSling.com today.