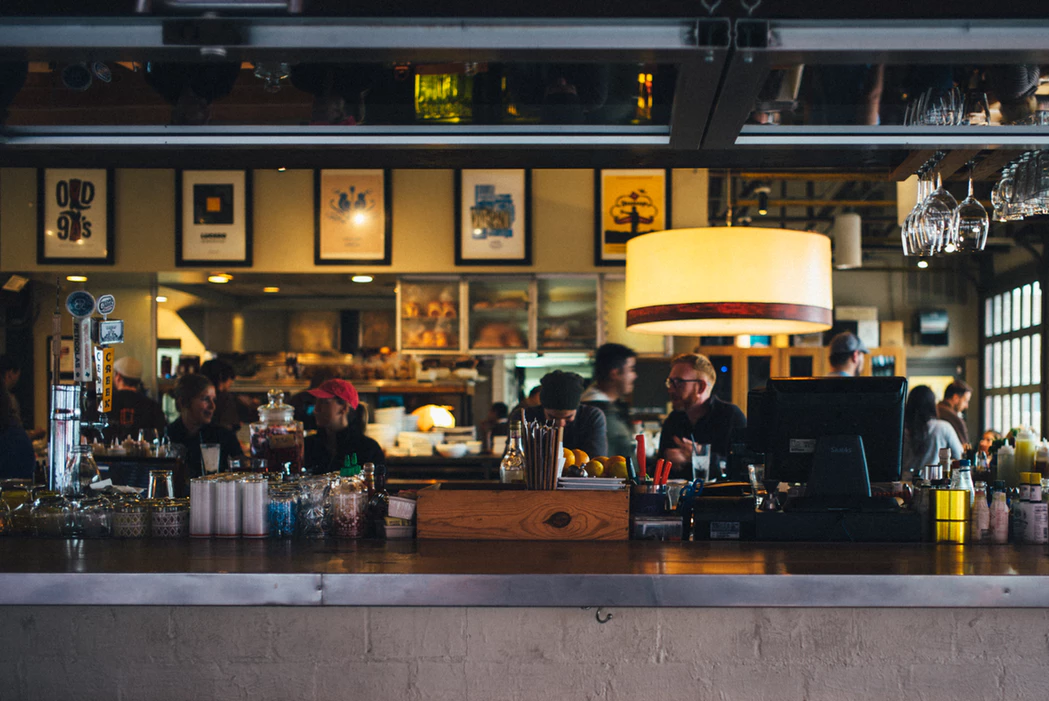 Success in the restaurant business isn't just about the food anymore. Yes, your featured fare is a big part of the draw, but the look and feel of your restaurant also play a vital role in your customer's experience. That's why it's essential to make your restaurant's interior comfortable and appealing.
But there are so many restaurant decoration ideas out there these days—it's impossible to list them all. Where do you even start looking? The experts at Sling are here to help. In this article, we'll describe 12 of the best restaurant decoration ideas and help you get inspired to make your restaurant a thing of beauty.

12 Best Restaurant Decoration Ideas
Below, we've listed 12 of the best restaurant decoration ideas for your consideration. You don't have to incorporate them all. Instead, pick one or two that fit nicely with the theme of your restaurant.
1) Hide The Point Of Sale
Keep technology hidden whenever possible. This means separating your point of sale and time-clock hardware from the dining area so it doesn't detract from your customer's experience. The Sling software suite makes the latter easier than ever.
Sling's cloud-based labor-tracking technology allows your team members to clock in and clock out from their own phone. That way, you don't need a separate time clock station cluttering up your public areas.
2) Advertise Inside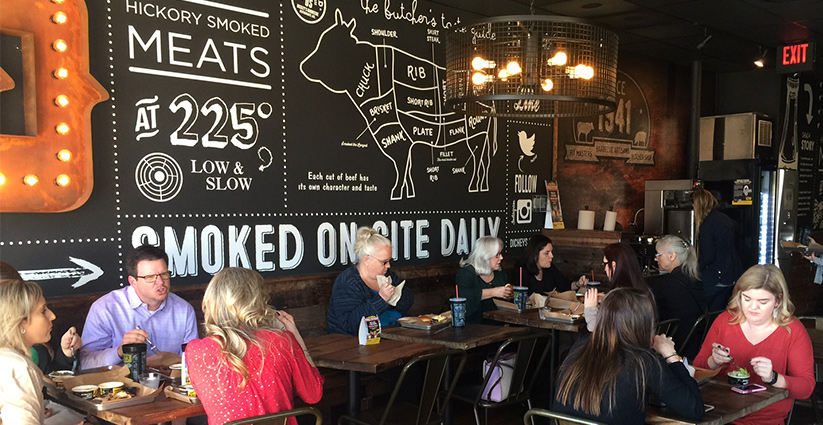 Having text decorate your walls and highlight your edible offerings is a great use of space. It also serves to inform your customers about what they're eating. If you choose to use this restaurant decoration idea, don't make your "advertising" too aggressive. Just list some fun facts about what you have to offer.
3) Get Creative With Seating
Booths and four-person tables are the most common seating options in the restaurant industry today. To add a bit of uniqueness to your establishment, get creative with how and where your customers sit. You might consider stools instead of chairs, or incorporate long communal tables instead of smaller, separate tables.
4) Feature Local Artists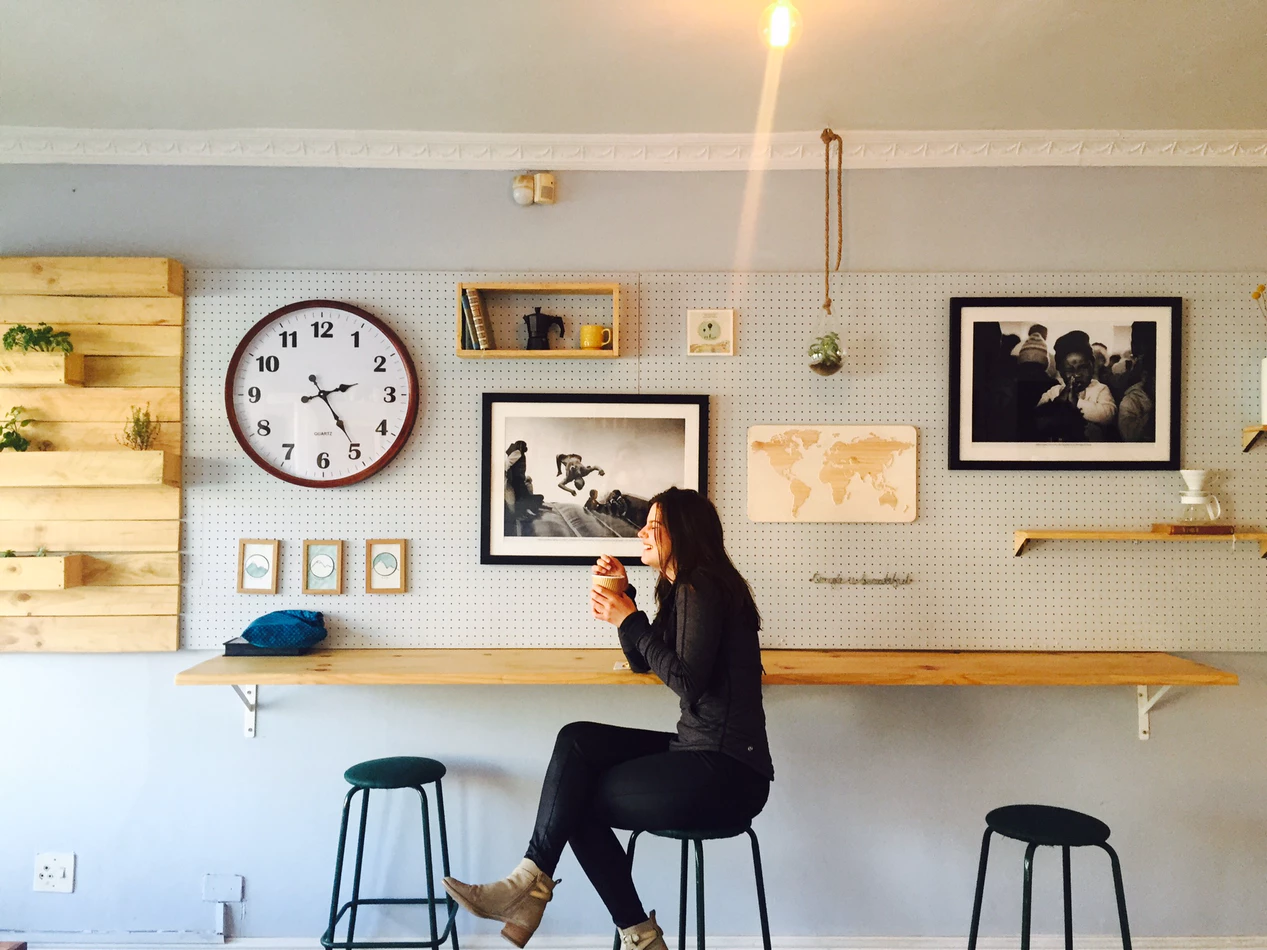 Featuring local artists and their work on your walls is an easy way to liven up your decor and connect with the community. Many artists in your area will jump at the chance to get exposure for their craft, so they'll likely be willing to let you display their art for free. That's a win for you and a win for them.
5) Be Instagram Worthy
Take advantage of the fact that every phone is a camera by making your food—and your restaurant decor—Instagram worthy. Choose a bright color palette and plenty of lighting to highlight the delicious food you serve. That way, the pictures your customers share will bring even more diners to your restaurant.

6) Illuminate Your Food With Inspired Light Fixtures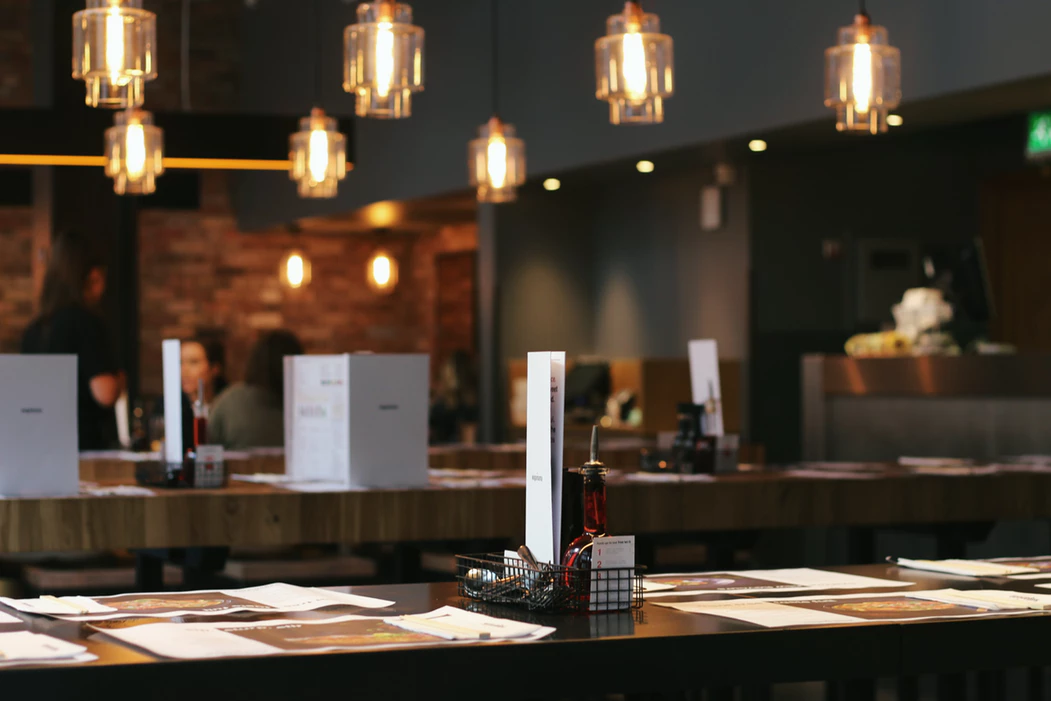 Whether you need dim lighting to create an intimate atmosphere or bright lighting to encourage conversation, your light fixtures define your space. Step away from the everyday fluorescents, create a mood, and set yourself apart from other restaurants in your niche by choosing unique lighting options, such as:
Bulb string lights
Recessed can lights
Mason jar lights
Decorative sconces
7) Decorate With Minimalism
If you want your menu offerings to speak for themselves, this restaurant decoration idea is just for you. To paraphrase a common saying (K-I-S-S), "Keep your decor simple, stupid." A clean, minimalist design won't distract your diners from the food in front of them.
But don't be fooled by minimalism's simplicity. The less decoration you use the more diners will notice what's there. Every detail matters when you keep your decor uncomplicated.
8) Ride The Green Movement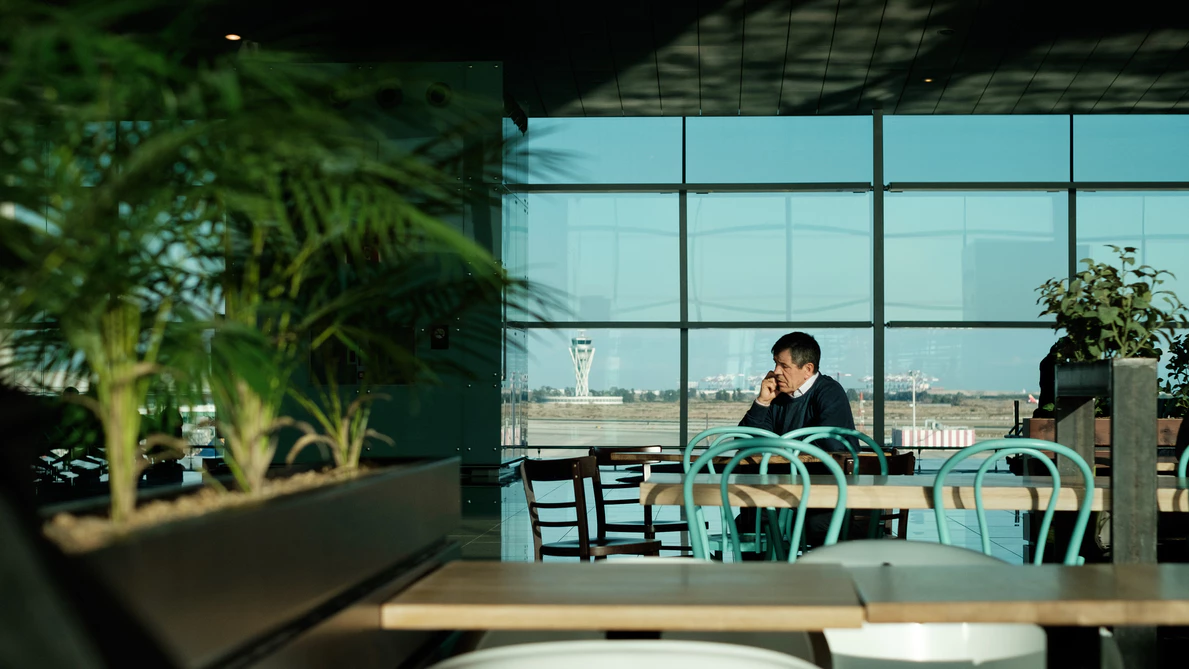 When you hear the words "green movement," you're likely to think of plant-to-plate cuisine or environmentally-friendly energy use. Why not take the green movement one step further and decorate your space with plants, flowers, and herbs?
This will create a sense of freshness that can transfer to the ingredients you use and the food you serve. Go green in every sense of the word and watch your restaurant succeed.
9) Go For A Classic Look
Classic looks seldom go out of style. That's why they're classics. Fine dining establishments can't go wrong with plush decor and rich colors. Cafes and coffee houses look fabulous with bistro tables and simple color pallets.
It doesn't matter what your restaurant's theme is. You can find a classic look that will fit your restaurant and help it stand out.

10) Open Up
Open-floor-plan restaurants are an excellent way to get your patrons involved in the food-prep process. Take down the walls that separate dining room from kitchen to make your entire restaurant one big space. This may require extra expense and effort at first, but the results are worth it.
11) Embrace Your Own Personal Style
If you've got your own personal style (rustic antique, collectible Americana), don't be afraid to use it as a restaurant decoration idea. When you let your personality show through in your decor, your guests will feel happy and comfortable in your restaurant.
12) Let The Menu Dictate Decor
Another outstanding restaurant decoration idea is to let the menu dictate your decor. What comes to mind when you think of pizza and beer? Red-and-white checked tablecloths? Video games in one corner? Use those mental images as a starting point to decorate your pizza parlor.
What comes to mind when you think of steak and wine? Rich colors? Dim lighting? Intimate booths? Use that as a starting point to outfit your upscale steakhouse.
Examine the dominant items on your menu (your specialties), see how they make you feel, and then decorate according to those emotions.
Don't Set It And Forget It
Many managers fall into the flawed line of thinking that updating their restaurant's decor means spending six (or even seven) figures for a complete remodel. And because that's a lot to spend even for the most successful business, restaurateurs will often set the design and then forget about it.
Don't get stuck in this trap. Instead, opt for simple, relatively inexpensive ways to update your restaurant's look and feel. Slap on a fresh coat of paint. String up some new light fixtures. Change out the shelving or artwork in your dining room.
Restaurant decoration ideas like these can have a profound impact on the appeal and success of your business without emptying your bank account.
For more free resources to help you manage your business better, organize and schedule your team, and track and calculate labor costs, visit GetSling.com today.