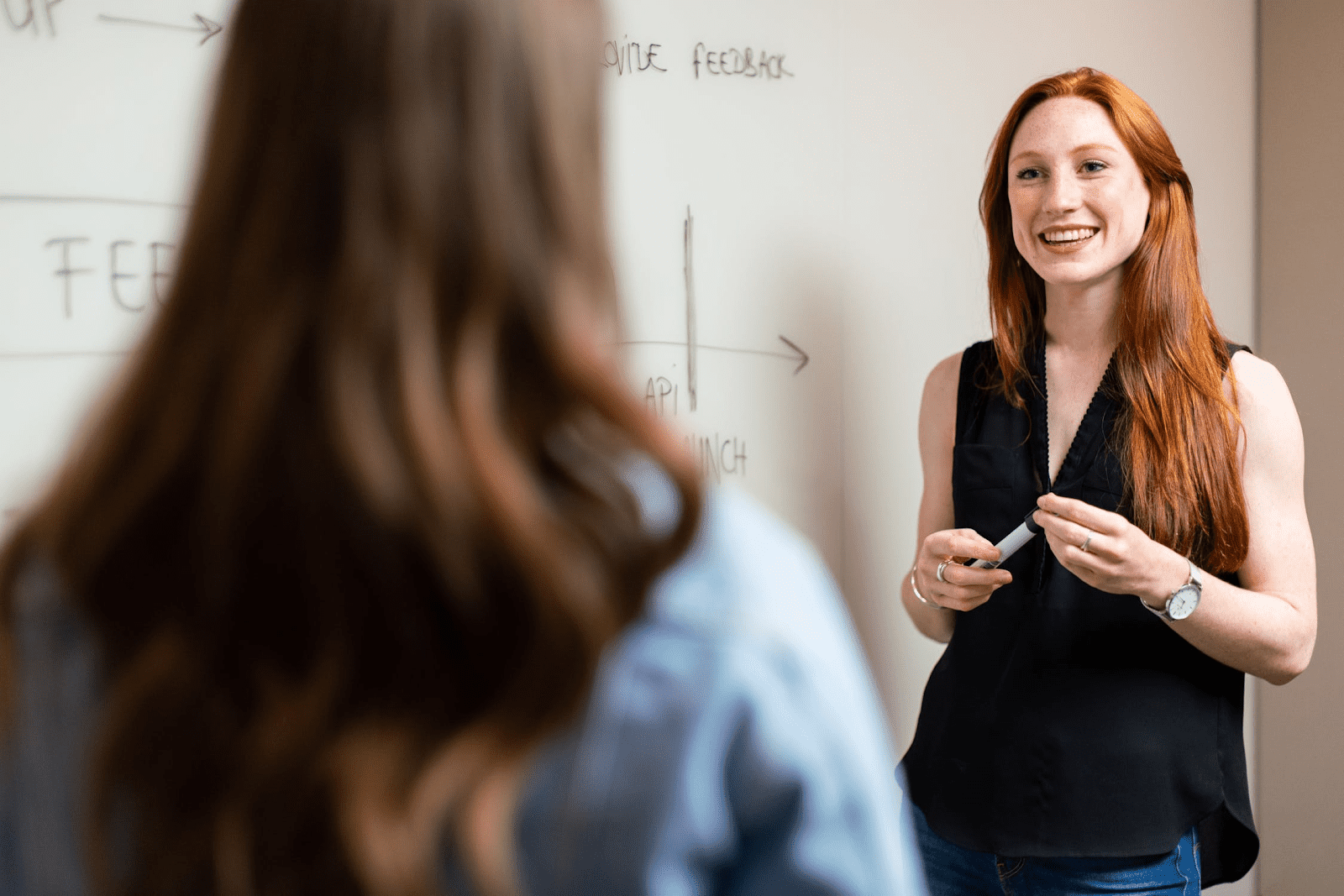 If you want your business to succeed, you need to exercise effective talent management. Doing so will make it easier to hire and retain high-performing employees.
But implementing a productive talent management process is often easier said than done.
In this article, the management experts at Sling provide tips to help you find, recruit, and keep the best team members for your business.
Tips For Effective Talent Management
1) Start With A Phone Interview
Instead of jumping right from reading résumés to interviewing prospective candidates, start the process with a phone interview to help you eliminate less-qualified applicants.
The phone interview is a stepping stone to the in-person meeting, so keep it short — usually around 30 minutes — and ask specific questions in order to get to know the prospective team member.
Effective phone interview questions include:
How would you describe your work style?
What interested you about this job?
What can you do for this company?
What's the biggest challenge you've faced in your current role?
How do you evaluate success?
If you can't decide whether to proceed to the next stage, schedule a second phone interview to gain a bit more clarity.
2) Schedule A Face-To-Face Interview
A face-to-face interview is still one of the best ways to get to know a prospective employee and find out if they are a good fit for your team.
The in-person interview is the ideal time to ask deeper questions, such as:
Why do you want to work in our business?
How do you deal with conflict?
What do you do when you're not working?
Why do you think you would perform this job well?
What kind of work environment are you used to?
Conversation starters like these will help reveal the candidate's real potential and whether or not they would be a good addition to your business.
For more information on the face-to-face interview process, take a moment to read these helpful articles:
3) Keep Employee Skills And Business Culture In Mind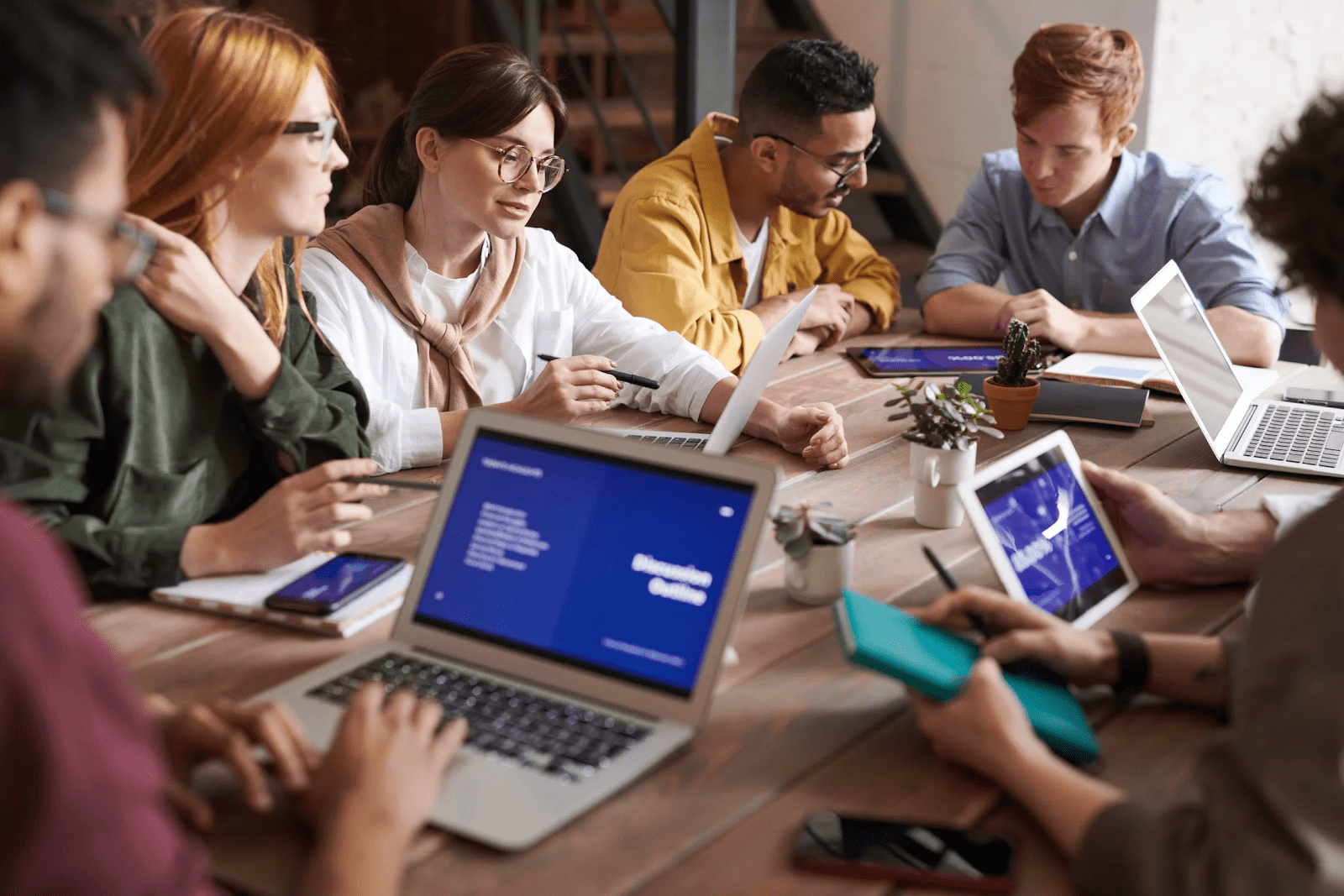 Finding a prospective team member with the right set of skills is important. Equally important, though, is finding a prospective team member with the right behavior, attitudes, and work style to fit your company culture.
Company culture matters more than you may think because it's the "day-to-day" life of your team. If a potential hire isn't a good fit, they are far less likely to enjoy their time at work, meaning their relationships and productivity will suffer.
If company culture isn't something you've thought about before, you can learn everything you need to know from these informative articles:
4) Implement An Onboarding Process In Talent Management
An onboarding process is a set of steps that eases new hires into their work environment so that their first days and weeks aren't such a shock.
You can tailor your talent management and onboarding process by implementing any or all of the steps below:
Communicate often with your new hires before their first day
Tell them what to expect when they arrive
Create a good first impression
Give new team members a resource that answers common questions
Provide plenty of structure
Give new employees time to get integrated
Allowing your new team members to "wade into the shallow end" rather than "pushing them in the deep end" will help them get used to your business so they can perform at their best sooner rather than later.
For more insight into the onboarding process, set aside a few minutes to read these instructive articles:
5) Provide The Right Combination Of Compensation And Benefits
Each of your team members — whether new-hire or long-time veteran — is unique. They all have different skills, work habits, and personalities. And each of them finds motivation in a different way.
This is especially true when it comes to compensation and benefits. Talent management doesn't revolve exclusively around these variables, but they are two of the most effective means of increasing morale and job satisfaction.
Of the two, pay is the most apparent when a new hire first starts. But, as time goes on, benefits play a pivotal role in helping you retain high-performing employees.
Consider offering such benefits as:
401k
Maternity and paternity leave
Childcare
Profit-sharing
Housing allowance
You can even create your own set of benefits that reflect your company values and the way your business operates.
For further information about compensation and benefits, check out these articles from our management experts:
Perfect Your Talent Management Through Scheduling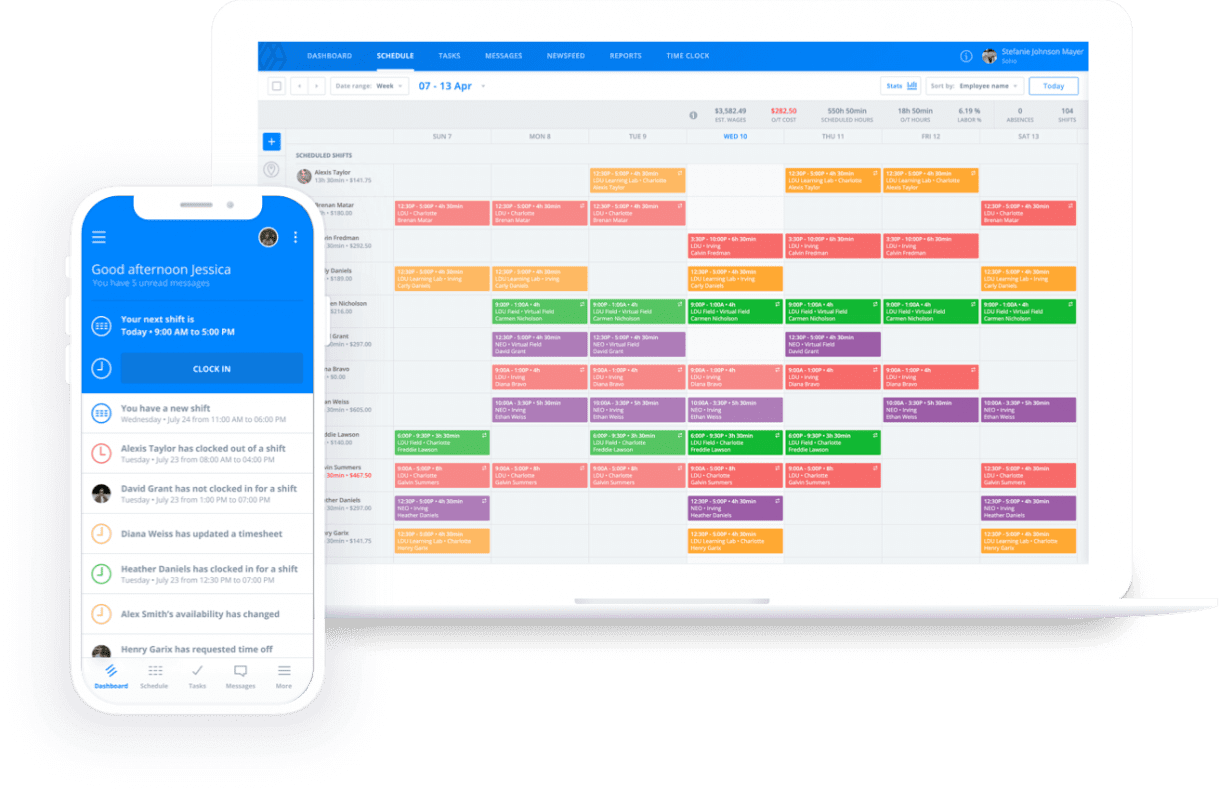 One of the best ways to improve your talent management process is through scheduling.
Offering unique scheduling options gives your high-performing employees more control over their work/life balance and makes your business more attractive than other businesses that operate on a strict 9-to-5 schedule.
Examples of different work schedule types include:
Scheduling software like Sling simplifies even the most complicated shifts so that you can sit down, make your schedule, and move on to more pressing matters.
All of Sling's cloud-based features — from schedule creation to time clock to payroll calculations — make it easy for you to create the best schedule possible, distribute it with ease, make changes, and juggle time-off requests.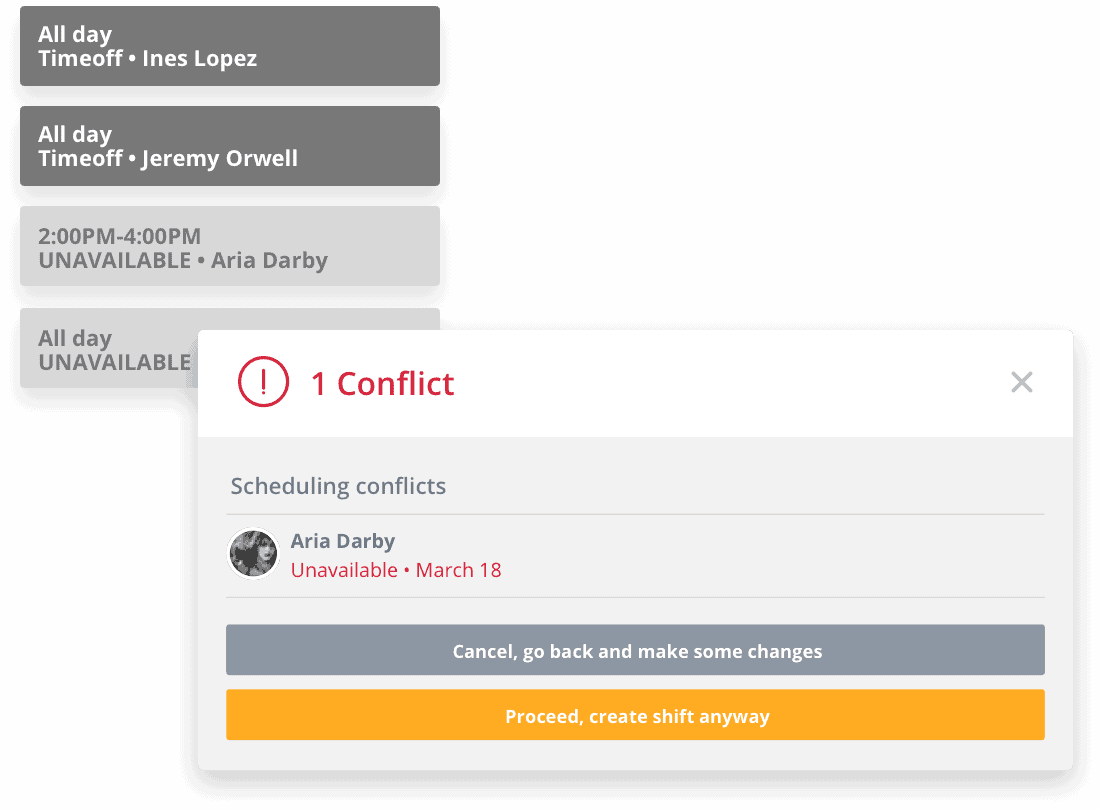 The Sling app even provides suggestions and warnings when you've double-booked a team member or created a conflict in another part of your schedule.
All of this makes Sling the best choice for simplifying your scheduling process.
Regardless of whether you need to schedule flextime, split shifts, a compressed workweek, or all three, the best way to simplify and streamline your talent management is with scheduling and time-tracking software like Sling.
For more free resources to help you manage your business better, organize and schedule your team, and track and calculate labor costs, visit GetSling.com today.