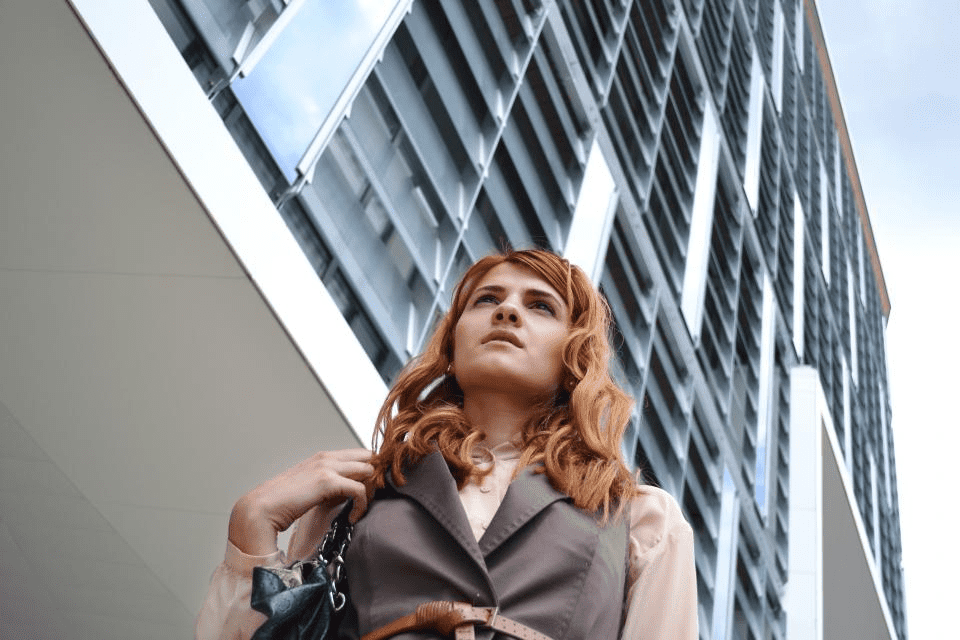 Starting a small business is an exciting prospect. But there's more to it than just "hanging out your shingle" and hoping for the best. It takes research and planning and a myriad of other details to give your fledgling enterprise the best chance for success.
In this article, Sling's experts present a step-by-step guide to help you build a strong foundation before you open your doors to the public.
7 Steps For Starting A Small Business
1) Gain Hands-On Experience First
One of the best ways to gain valuable knowledge and inspiration when starting a small business is to work in a similar niche for a while.
This hands-on experience will give you insight into foundational business concepts, such as:
You can then apply what you've learned to your own small business to give it the best chance for success.
2) Research The Laws That Apply To Your Industry
Starting a small business isn't just about your product or service and your customers. It's also about abiding by the federal, state, and local laws that apply to your industry.
It's imperative to research and understand the regulations that govern your corner of the business world so you don't run into problems later on.
While some federal laws apply to all businesses large and small, other laws differ from state to state, city to city, and even industry to industry. Take the time to research all the rules, regulations, and mandates that apply to your business's size, location, and niche.
3) Get To Know Your Customer Base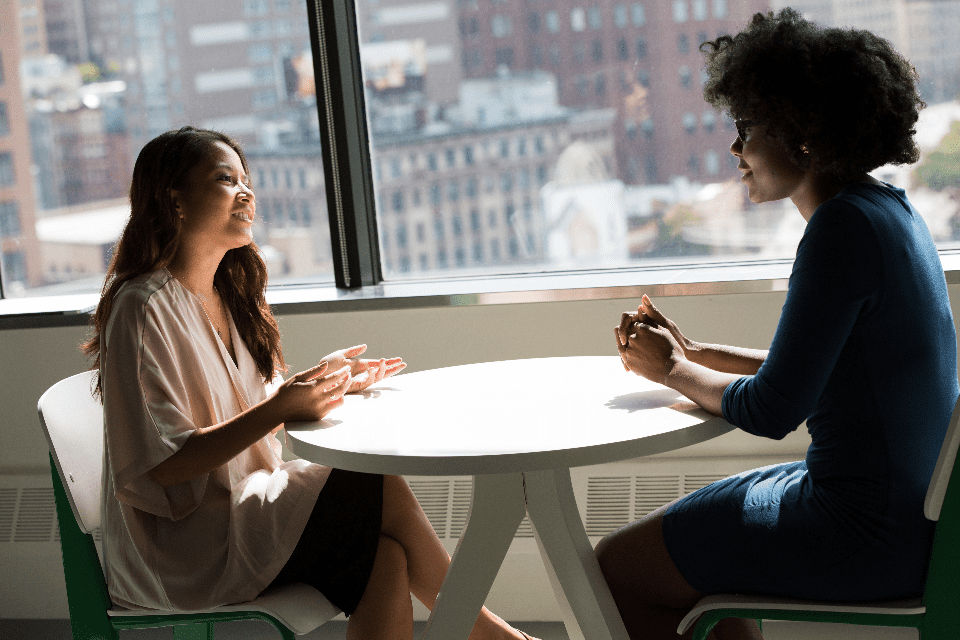 One of the first steps you should take when starting a small business is to get to know your customer base (a.k.a. identifying your target market).
Getting to know your customer base provides valuable insight into:
Demand for your product or service
Customer demographics
How your market will react to what you have to offer
Appropriate price points
Variables that influence your potential customers' buying decisions
Armed with this information, you can perfect your product, your message, your image, and every other aspect of your small business to appeal to potential customers as much as possible.
4) Create A Business Plan Before Starting A Small Business
Even before you sell your first product or book your first appointment, starting a small business — and the ultimate success of that business — depends, in large part, on planning.
Creating a business plan gives you a template for dealing with the everyday processes that make your business run smoothly.
When writing your business plan, be sure to include information about:
Advertising
Price structure
Marketing
Equipment needs
When complete, your business plan provides a framework that will help you get your small business up and running quickly and with as few bumps as possible.
5) Build A Business Strategy
Business strategy is one of the most misunderstood variables of starting a small business. It's also one of the most important factors in your success.
Its benefits are numerous and include:
Clear direction for your business
Concrete priorities
Streamlined decision-making
Quicker and easier adaptation
At the very beginning of your small business, your strategy may address the more functional side of your activities (a.k.a. functional level strategy). But as your business grows, you'll need to address business level strategy, corporate level strategy, and organizational level strategy.
For more insight into building a business strategy, check out these helpful articles:
If you ignore strategy, you're setting your business up for failure. Disregard this step at your peril.
6) Find The Right Location
The right location for most small businesses once meant a storefront on a busy street. And, yes, certain businesses — like restaurants and coffee shops — still demand that kind of exposure.
But now, many businesses are extremely successful without a physical location of any kind. Much of today's work can be done from anywhere there's an internet connection.
Which "location" is right for your company? That's something you'll need to decide in the early stages of planning.
Even if your small business operates online without a brick-and-mortar location, you and your team need a place to work that is comfortable, inspiring, and facilitates productivity.
7) Market Your Business Immediately
Don't wait until "opening day" to start marketing your small business. When you finally commit fully to the new endeavor, spread the word about your product or service to all who will listen.
At first, your marketing may consist of nothing more than telling your friends, neighbors, and associates. Eventually, though, you should expand into more tangible advertising to really give your product or service exposure.
If you can do this without spending hard-earned capital (e.g., via networking, by posting flyers, through social media, and other guerilla tactics), you'll position your small business for success.
The Best Software For Starting A Small Business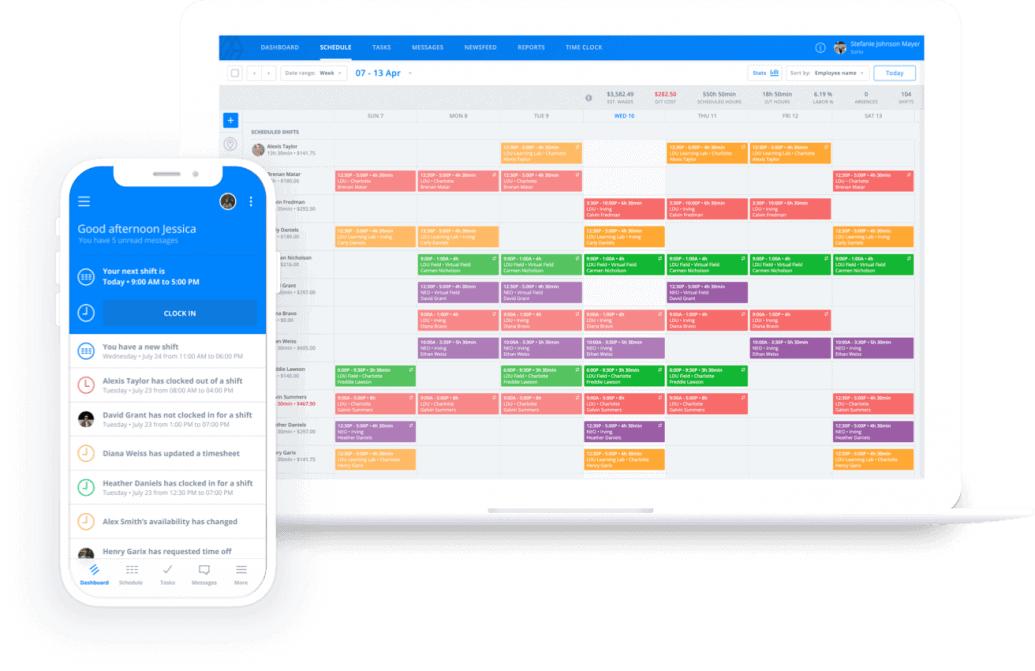 Incorporating the best computer software in your workflow right from the start can give your new business the boost it needs to be successful from the moment you open the doors.
When it comes to organizing, managing, and optimizing your workforce, there's no better app than Sling.
The heart of the Sling software is its artificial-intelligence-based scheduling module that includes intuitive features like:
Employee and task color coding
Recurring shifts
Time-off notices
Double-booking and overlapping shift notifications
Templates
And much more…
Sling also contains a built-in time clock and employee work and attendance tracker. With this unique feature, you can turn any smartphone, tablet, or computer into a clock-in, clock-out tool.
You can even control labor costs and prevent time theft by establishing geofences around your business and setting limits on how early and how late employees can clock in or out.
But the benefits don't stop there. With Sling, you also get:
Cloud-based schedule distribution and communication
A wide range of reports to help you make adjustments for the future
Paid-time-off control to help you keep expenses low
Powerful messaging features
Your very own newsfeed
Task lists for you and your employees
When you harness the power of the Sling app, you'll save countless hours each week that you can then dedicate to growing your small business and ensuring its success.
For more free resources to help you manage your business better, organize and schedule your team, and track and calculate labor costs, visit GetSling.com today.