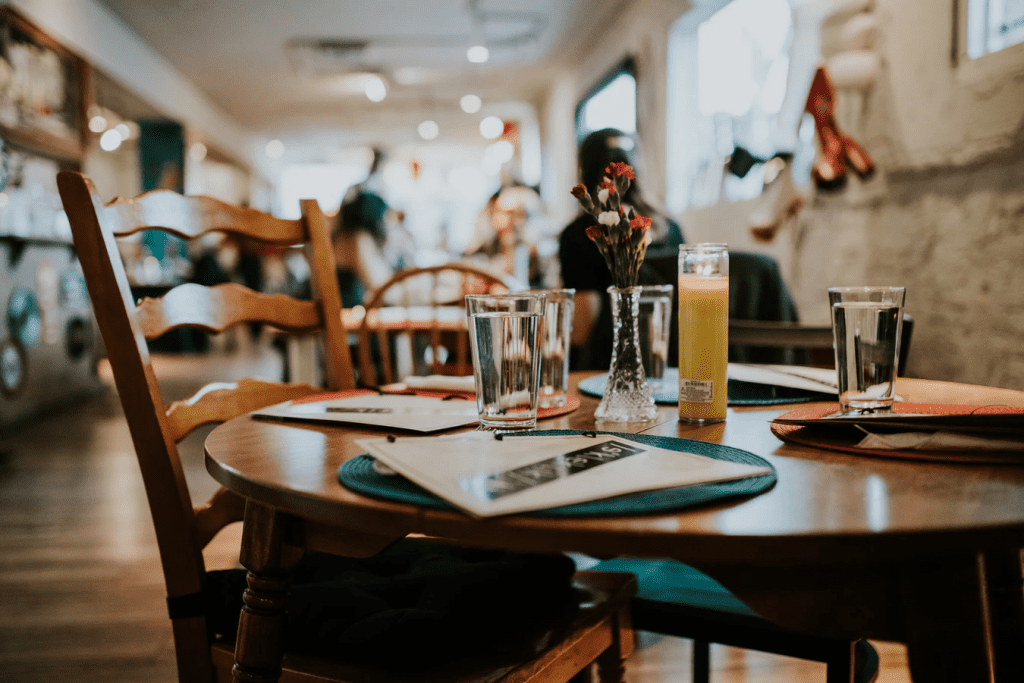 Planning a new food-service business? Choosing one of the many common restaurant concepts is an important first step. The type of restaurant you opt for will affect every decision you make in the process, from location to decor to management style.
In this article, the food-service-management experts at Sling discuss the popular restaurant concepts and help you choose the one that's right for you.
Popular Restaurant Concepts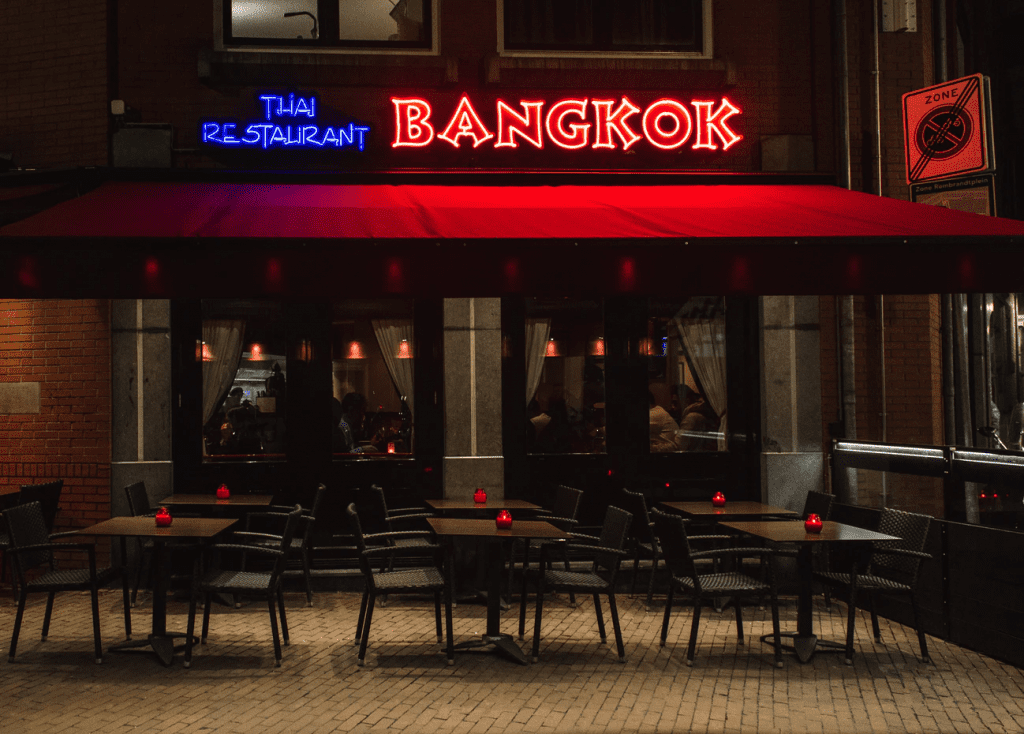 1) Fast Casual
Fast casual restaurants cater to customers looking for an option that is relatively quick but is healthier than fast food and more affordable than a casual dining establishment.
2) Fast Food
The fast food restaurant concept attracts diners because of its price, convenience, and speed.
In fact, fast food is the most widely recognized type of restaurant in the world thanks to franchise chains like McDonald's, Burger King, KFC, Taco Bell, and others.
With the focus on speed, ingredients are usually preheated or precooked and then delivered over the counter — or through a drive-thru window — to customers who seat themselves.
3) Food Truck
Food trucks are unique modern restaurant concepts that normally specialize in a single type of food (e.g., hot dogs, smoothies, tacos, sandwiches, baked goods, ice cream, etc.) and serve a limited menu that revolves around those items.
Food carts and food stands have similar setups, and all three typically fall into the larger fast food category.
4) Casual
Casual restaurant concepts share characteristics, such as:
Low-key atmosphere
Unique decor (often based on the type of food served)
Moderate pricing
Table service (as opposed to counter service)
As a general rule, the casual restaurant concept falls somewhere between fine dining and fast casual on the extravagance spectrum.
5) Family Style
The family style restaurant concept is similar to the casual model with one significant difference: servers deliver the food in large dishes and customers then dish the food themselves and pass it to others at their table.
6) Fine Dining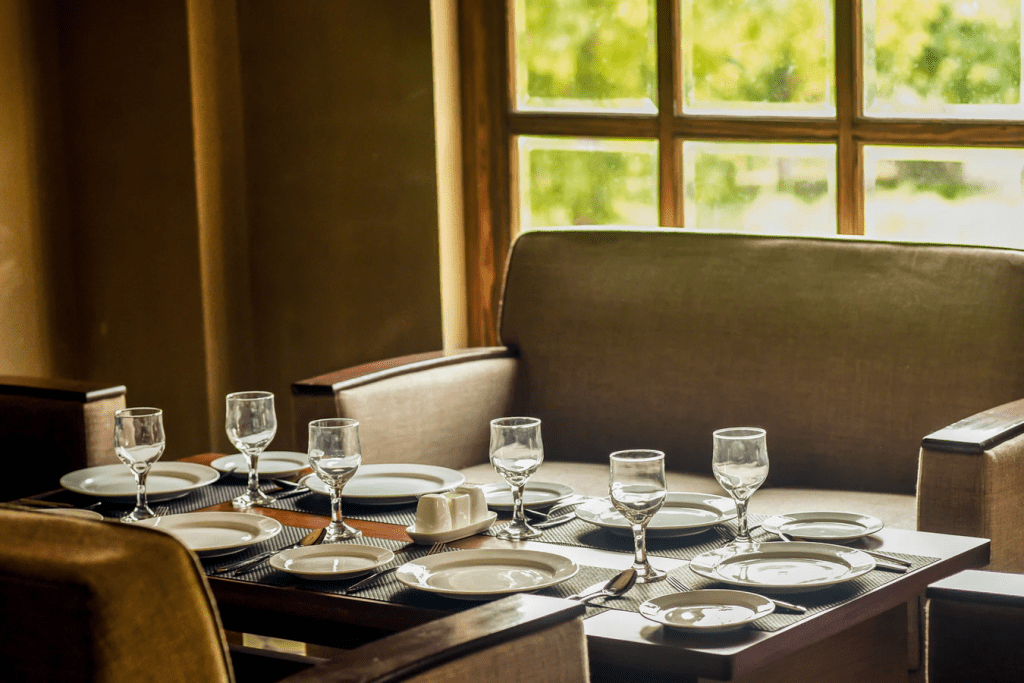 The fine dining concept offers diners a premium eating experience often comprising several courses and more exotic foods.
Fine dining restaurants create a stylish atmosphere that speaks of elegance, exclusivity, and class and often operate as a single location to increase their image (though, done right, they can also operate as a franchise).
7) Cafe
The cafe concept is characterized by outdoor seating, an unhurried atmosphere, and the loyalty of repeat customers.
Fare often includes coffee, tea, pastries, small items for breakfast or lunch, and a small sampling of desserts.
8) Buffet
Buffets are a variation of the family style restaurant where customers pay a fixed price, serve themselves, and choose from a variety of foods (of which they can eat as much as they want).
Popular buffets include (but are not limited to):
Pizza
Chinese
Indian
Breakfast food
Home cooking
9) Ghost Restaurant
A ghost restaurant (a.k.a. virtual restaurant, delivery-only restaurant, online-only restaurant, or dark kitchen) is unique amongst restaurant concepts in that it serves customers exclusively through phone orders, online orders, or both.
Most ghost restaurants don't have a traditional storefront with decor, signage, or any dining room to speak of.
All they need is a kitchen, phone/internet, and delivery drivers.
10) Coffee House
With the spread of Starbucks establishments around the world, most people are familiar with the concept of the coffee house, which offers a unique set of features that you find few other places.
Most coffee houses offer:
A focus on hot beverages
Counter service
Freedom for customers to relax and socialize without pressure to leave
Casual atmosphere
Limited selection of cold foods such as pastries, donuts, and sandwiches
For more information on this type of restaurant, take a moment to read our article How To Start A Coffee Shop | A Detailed Guide.
How To Choose Between Restaurant Concepts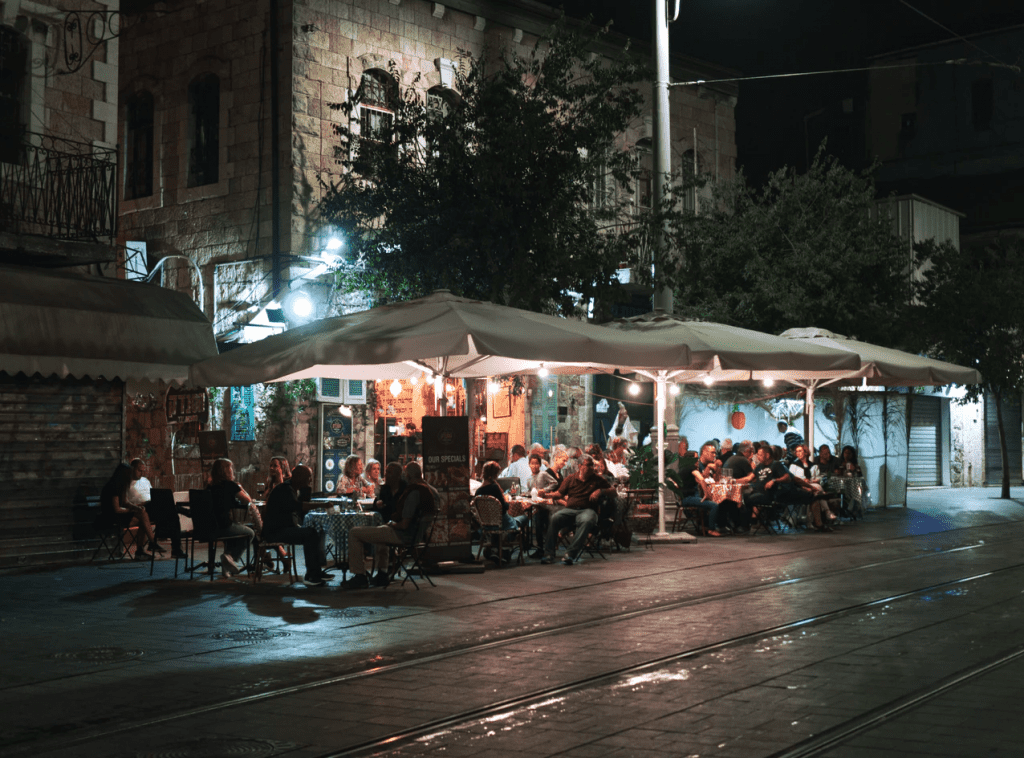 1) Research Your Market For Restaurant Concepts
To help you choose one of the many restaurant concepts available, it's vital that you research your market.
Researching the market where you want to settle — which is dramatically different from activities such as social media marketing — helps you understand what types of businesses are working and what types are not.
For example, if there are already three coffee houses in a town of only 2,000 people, it's a safe bet that the market is already saturated.
Unless you're doing something drastically different, you might want to choose a different restaurant concept.
2) Establish A Budget When Considering Restaurant Concepts
Another essential step that will help you choose one of the concepts on this list is to establish a budget for the setup of your business.
Building a fine dining establishment from scratch is going to cost a lot more than outfitting a food truck. Creating a restaurant budget in the early planning stages will help you identify what types of restaurants are in reach.
And if you know how much you can comfortably spend before you choose a restaurant concept, you won't overextend and take on more debt than you can handle.
3) Decide What Cuisine You Want To Serve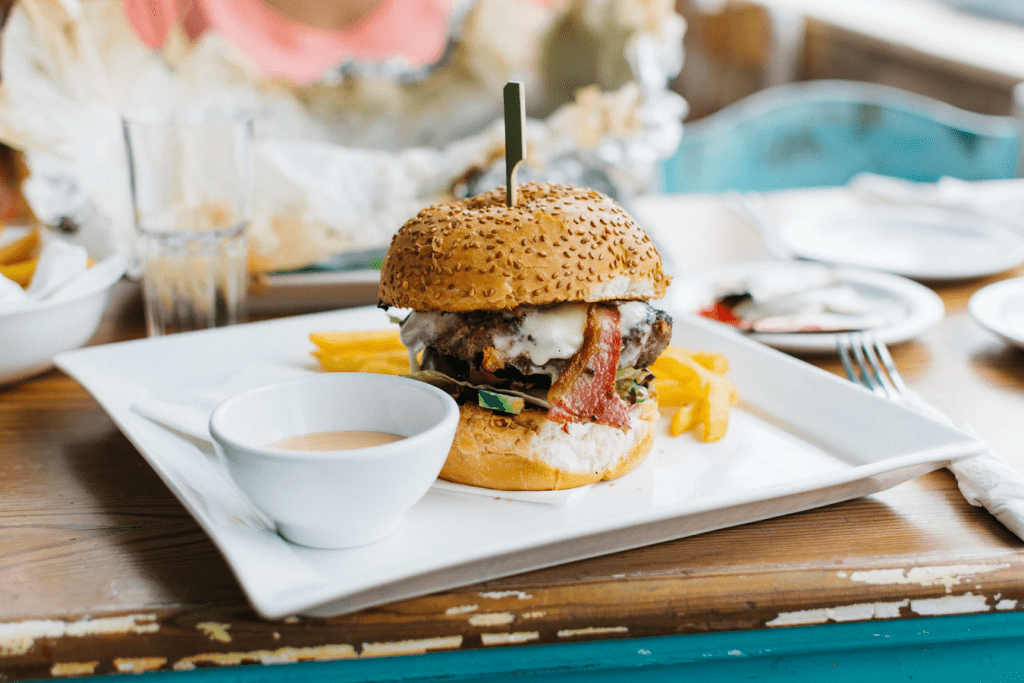 If your passion is hamburgers or barbecue sandwiches, you might want to skip the fine-dining, buffet, and coffee house restaurant concepts and go directly to one of the more informal types such as fast casual, cafe, or fast food.
Choosing the type of cuisine for your new restaurant early on in the process eliminates much of the confusion over the many different restaurant concepts so you can narrow everything down to one, two, or three options that are perfect for your business.
4) Consider Your Clientele
Identifying your target clientele goes a long way toward helping you settle on a concept for your restaurant.
For example, if you want to target the college crowd, fun, quirky decor and familiar food choices are more appropriate than lavish surroundings and international fare that few have ever heard of.
Market research helps you choose your customer base, but you can choose a target clientele even before you start investigating the area in which you want to locate your business.
5) Match Restaurant Concepts With Your Location
When it comes to choosing a restaurant concept, you can learn a lesson from the real estate industry: Location, location location.
If you find the perfect location in the heart of a college campus, are you going to open a fine-dining establishment or go with a concept geared more toward the local population, like a cafe or a coffee house?
Matching the concept with the location of your restaurant can make or break your business and mean the difference between success and failure.
Scheduling Is Essential For All Restaurant Concepts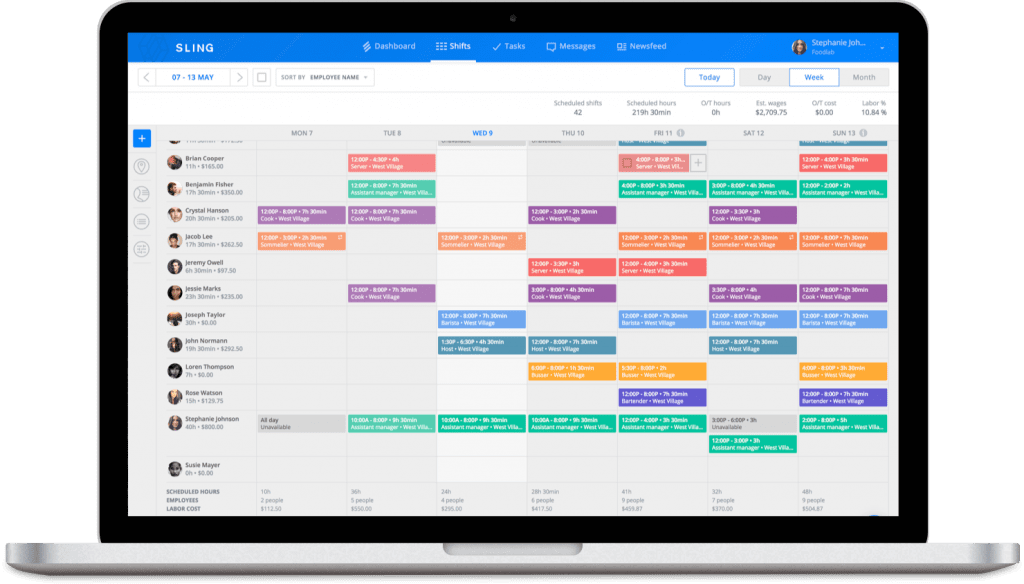 No matter which restaurant concept you choose, you're going to need employees. And as long as your business has employees, keeping them organized, on task, and efficient is essential for success.
Effective scheduling is the key.
Whether you run a traditional brick-and-mortar business, an online-only business, or something in-between, the simplicity, power, and value of an all-in-one workforce management software suite such as Sling is the backbone of your operation.
Sling offers powerful and intuitive scheduling as well as a whole host of tools to help you optimize the way your business runs, including:
Sling even boasts an onboard A.I. that offers suggestions and alerts to help you avoid double-bookings and scheduling an employee when they've requested time off.
Sling really is the easiest way to schedule and communicate with your team whether you oversee a fine dining establishment, diner, or ghost restaurant.
Try Sling for free and discover just how easy it is to streamline your operations and keep your business on the road to success.
For more resources to help you manage your business better, organize and schedule your team, and track and calculate labor costs, visit GetSling.com today.