In this article, the workforce-management experts at Sling discuss everything owners and managers need to know about field service management in order to implement the program in their business.
What Is Field Service Management?
Field service management (FSM for short) is the process of managing your business's employees, equipment, service, and operations offsite in the field.
In many cases, FSM also refers to the tools and software that a company uses to execute its field service management program.
Think of FSM as the umbrella term for essential activities such as:
Scheduling work orders
Assigning team members to specific jobs
Dispatching employees
Communicating with employees in the field
Managing inventory
Gathering and correlating data
We'll talk in more detail about the key components of field service management in the next section.
Components Of Field Service Management
1) Task Management
A key component of FSM is organizing and executing necessary tasks.
Whether your team members work in-house, offsite, or online, delegating work and ensuring that it gets done in a timely and correct manner is crucial for your business's success.
FSM processes and technology make coordinating complicated tasks much simpler than they were just a decade ago.
The Sling app, for example, gives you the power to distribute tasks across your team and prioritize what gets done when.
Team members can even access the task list from any device — phone, tablet, laptop, or desktop — so they always know what they need to work on next.
2) Time Tracking
Time tracking is another key component of field service management.
The right software makes it easy to track and control when your team works without having to cobble together multiple apps that don't mesh well together.
This can have a dramatic effect on one of the largest expenses your business has to contend with — labor.
With the Sling app, you can:
Turn any phone into a time clock and allow employees to clock in and clock out from anywhere
Set up geofencing so that team members are in the right place when they start and end their work
Prevent early clock-ins and forgotten clock-outs
Reduce time theft
Export timesheets for simplified payroll processing
Much more…
Regardless of whether you manage a remote team, FSM software can help your business simplify time tracking for more accurate payroll.
3) Inventory Management
With so many team members accessing your inventory on a regular basis, it can be hard to keep necessary supplies and tools in stock and available for use.
Field service management software can make that job easier.
If your business uses specialized equipment, for example, chances are, there isn't enough for each and every member of your team.
FSM software can help track where that equipment is currently located and which employee is using it.
Armed with that knowledge, your employees won't have to spend valuable time searching for the tools they need in order to start the task you've assigned to them.
4) Process Checklists
For many businesses, field service management is also about adhering to standard operating procedures.
Process checklists make this much easier for team members working offsite, remotely, or even in-house on an unfamiliar task.
Similar to task management, process checklists within FSM software give your employees step-by-step instructions on what needs to be done and in what order for regular tasks such as:
Closing the business for the day
Opening the business in the morning
Cleaning
Compliance
Finding substitutes to work a shift
The uses for process checklists are endless and infinitely beneficial for businesses of all kinds. Field service management software gives everyone in your business access to this powerful tool.
Benefits Of FSM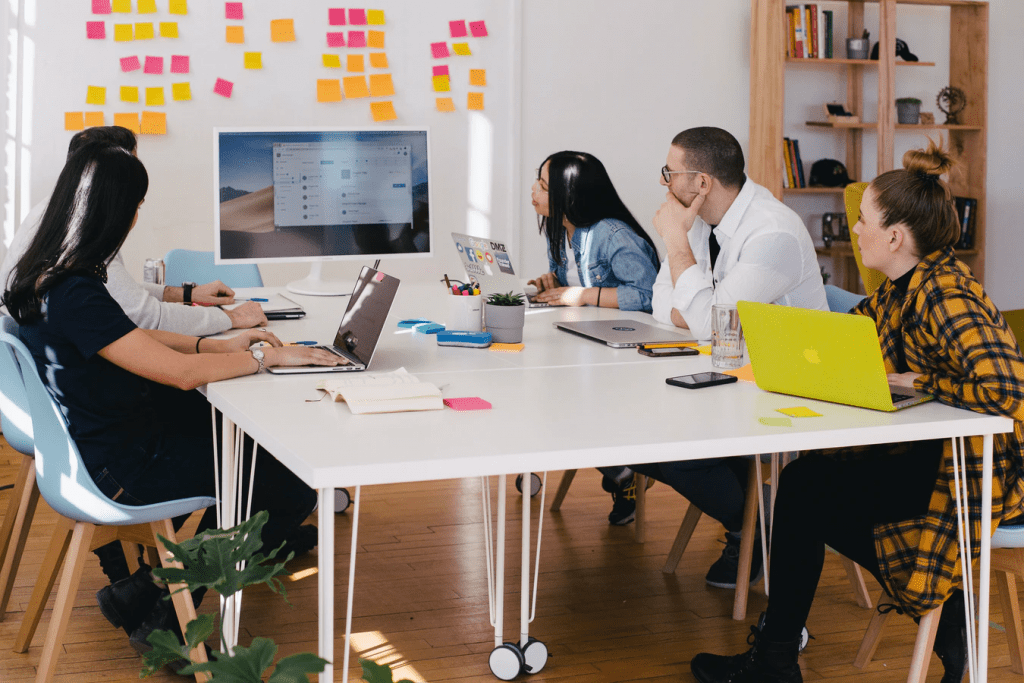 1) Efficiency
Efficiency is all about getting things done in a timely manner.
With advanced task management, time tracking, and process checklists, field service management software boosts team efficiency wherever they're working and on whatever job they're focused.
2) Productivity
With the advanced features that field service management software has to offer ‒ and with the efficiency they produce — your team's productivity is likely to increase dramatically.
Even if you implement new FSM programs and processes one at a time (instead of all at once), you'll see productivity improve somewhere in your business. It's just that powerful.
3) Transparency
In business, it's essential that transparency goes both ways — from team member to management and from management to team member.
You need to be able to see what your employees are doing, and they need to be able to see what you're doing (and why).
Field service management makes that transparency possible by giving everyone insight into what other parts of the business are doing both in real-time and over the long run.
As you can see, implementing a field service management program in your business can revolutionize the way your team works together and with clients and customers.
Which Industries Need Field Service Management?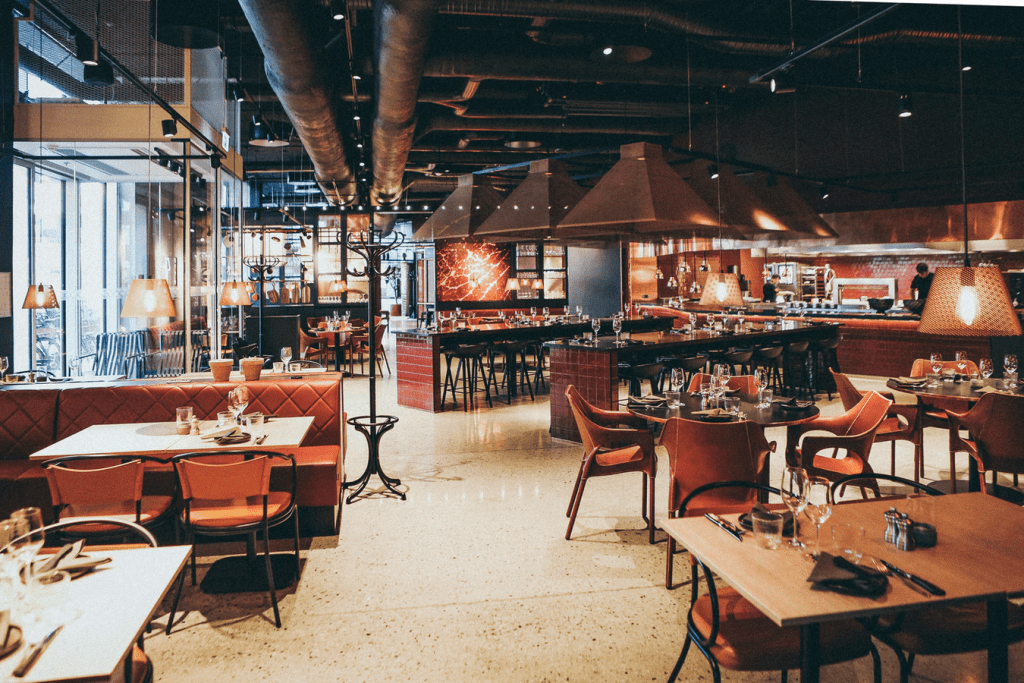 Traditionally, field service management was a tool used by service organizations and businesses to coordinate appointments and technicians for maximum efficiency.
Legacy companies that adopted FSM early on include:
Cleaning Services
Property Maintenance
Installation Services
Roofers
Painters
HVAC repair
Construction companies
Office maintenance companies
Now, businesses of all types and sizes — including restaurants, call centers, coffee shops, and even food trucks — are starting to see how field service management can simplify and streamline their workforce optimization efforts.
This is especially true for businesses that manage multiple locations (though even single-location businesses can benefit from FSM protocols).
Coordinating key processes such as inventory, scheduling, time tracking, and task assignment between multiple locations can be a logistical nightmare.
A robust field service management program brings all those processes together under one guiding strategy so it's easier to keep everything organized and running smoothly.
Successful Field Service Management Starts With Scheduling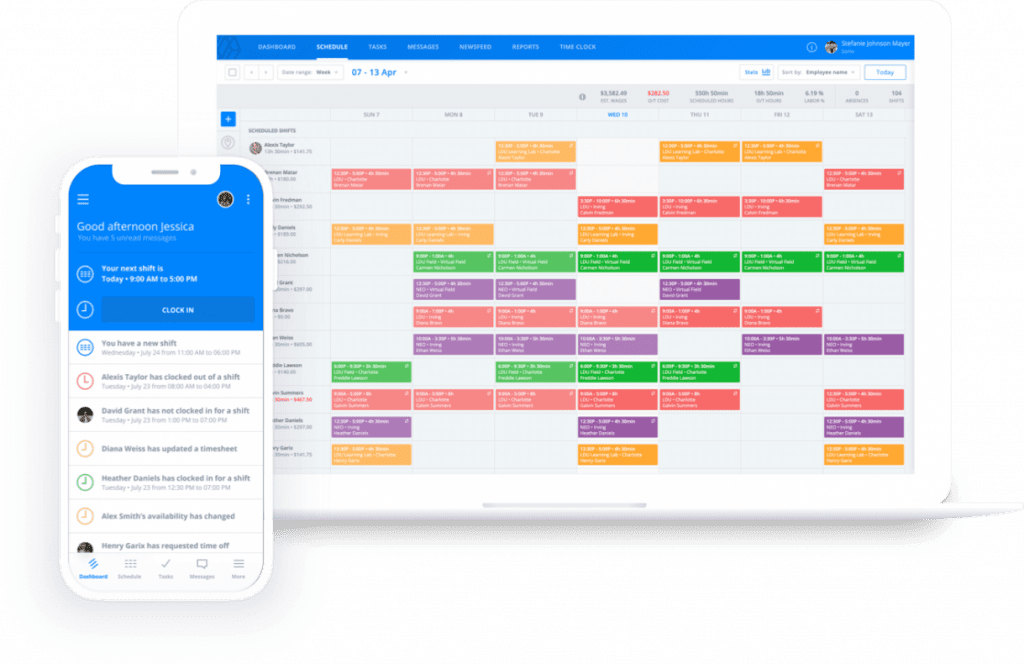 One of the most integral parts of field service management is scheduling.
In fact, successful FSM starts with effective scheduling. Without a strong scheduling process, it doesn't matter how well your business manages the other components of FSM, the entire program just falls apart.
If you want to establish a field service management program in your business, start by integrating powerful scheduling software into your workflow. Such software will lay the foundation for and open the door to all your future FSM efforts.
What tool is right for the job? The Sling app.
We developed Sling to streamline the scheduling process and make even the most complicated FSM program run like clockwork.
But Sling is about more than just plugging names into time slots. It's about making every aspect of the job — from scheduling and distribution to communication and tracking — easier and faster.
Sling's cloud-based program provides a central location where your team can indicate when they're available to work. Sling then displays reminders about double-bookings, time-off requests, and unavailability in real-time so you spend less time editing who works when.
Sling also brings together two additional toolsets to make your field service management easier: time tracking and labor cost control.
During the workweek, Sling's unique time-tracking features allow you to turn any phone, tablet, or computer into a fully-functional time clock that your employees can use to clock in and out.
At the end of the workweek, just a few clicks or taps is all it takes to export your employees' timesheets for payroll processing.
Simply review the timesheets, edit and approve, and then send them to your choice of third-party program for seamless payroll calculation and distribution.
You can then go back and use Sling's labor cost tools to measure, manage, and optimize your spending as you schedule.
Creating and maintaining a FSM program for your business has never been easier with the Sling suite of tools.
Try the app for free today to see how Sling can help you simplify your workforce management.
For more free resources to help you manage your business better, organize and schedule your team, and track and calculate labor costs, visit GetSling.com today.