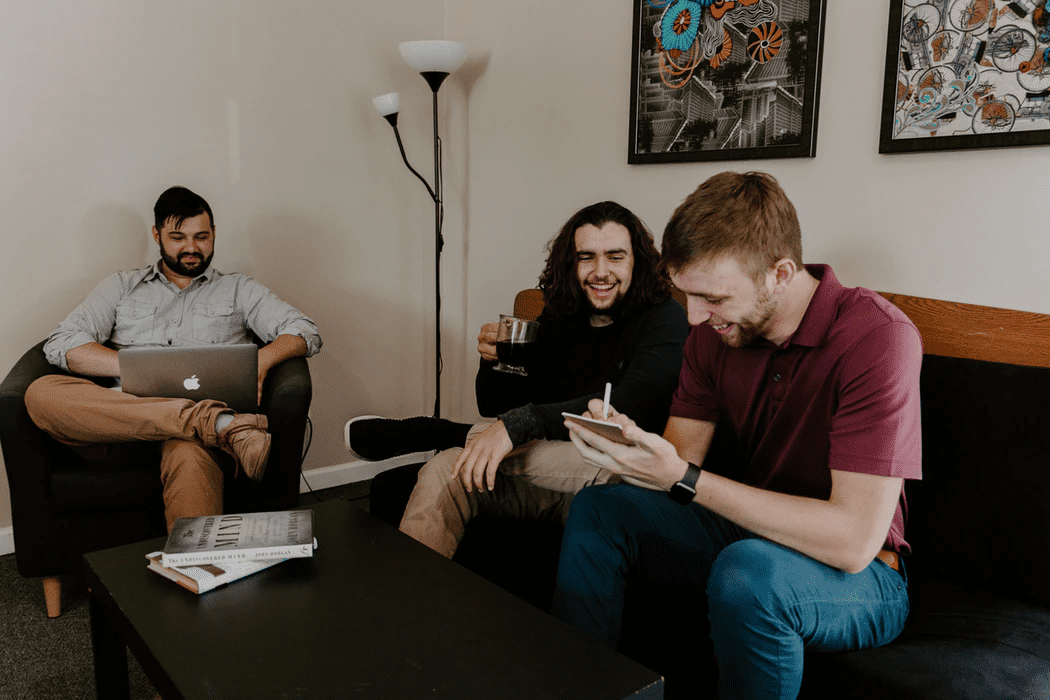 Employee satisfaction plays a pivotal role in the happiness, motivation, and engagement of your team. As such, it's essential to the success of your business.
But what exactly is employee satisfaction, and how should you measure this elusive quality? Below, the experts at Sling answer those questions and give you five tips to improve how your employees feel about their jobs.
Employee Satisfaction Explained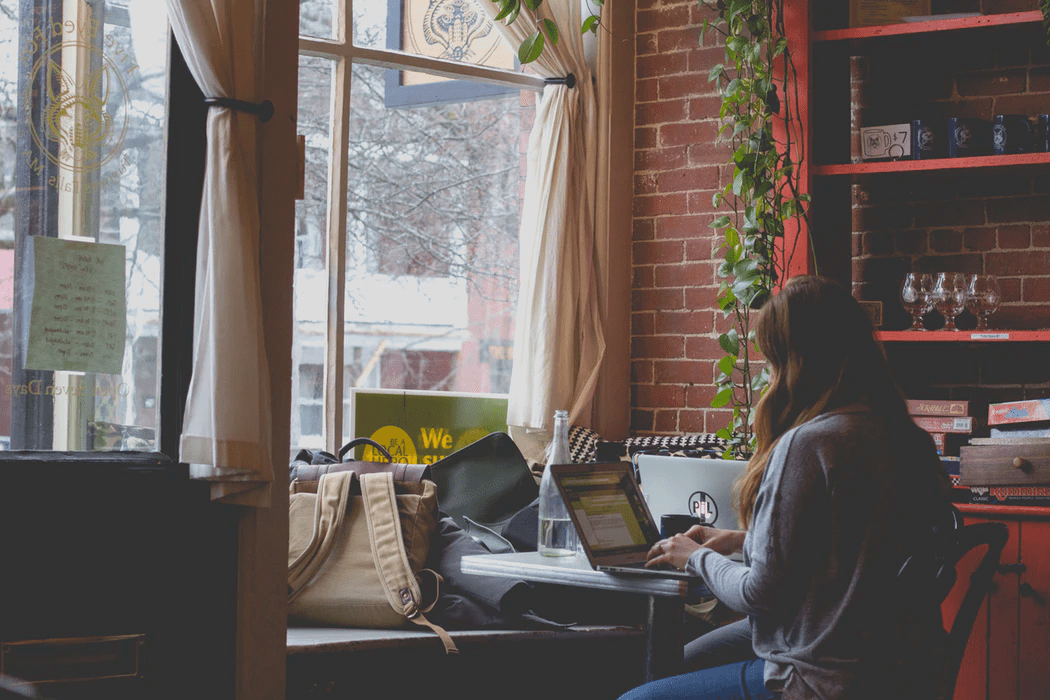 Employee satisfaction (also known as job satisfaction) is a feeling of fulfillment or enjoyment that a person derives from their job.
Psychologists and business professionals alike have examined job satisfaction extensively and have identified a number of variables that influence the way an employee feels about their work:
Advancement
Communication
Conditions
Coworkers
Nature of the work
Personal growth
Policies and procedures
Recognition
Security
Supervision
Many of these variables will come into play when we discuss how to improve job satisfaction later on in this article.
But first, let's examine how to measure employee satisfaction so you know where to focus your efforts.
How To Measure Employee Satisfaction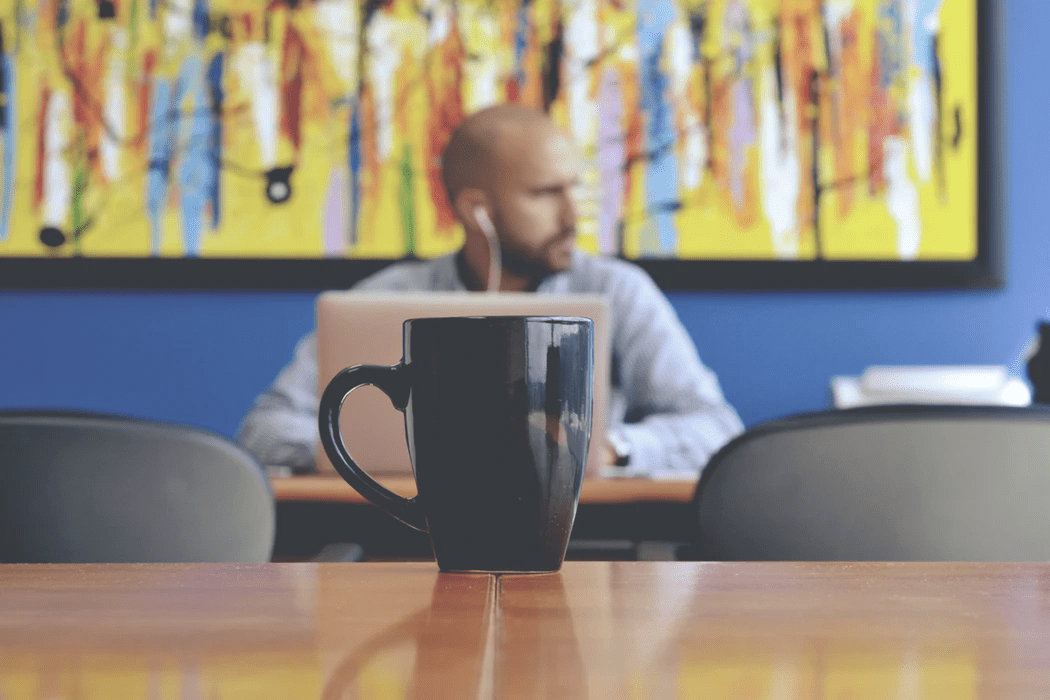 Survey
One of the best ways to measure how your employees feel about their jobs is with a survey.
When structured correctly — with a mix of questions that rate a particular aspect of the job and open-ended questions that allow employees to express their opinions — you can get an accurate picture of employee satisfaction at both the individual and business-wide levels.
Honest answers to your questions are essential, so it's best to keep the surveys anonymous. That way, your employees will feel comfortable telling you where you need to improve without worrying that they're jeopardizing their job in the process.
The easiest way to ensure anonymity is with an online survey. Employees don't have to enter their name, and handwriting doesn't become an identifying factor.
Face-To-Face
Another effective way to measure employee satisfaction is with a face-to-face meeting.
You can conduct these meetings one-on-one or in small groups. You may even want to consider using data from exit interviews to gauge job satisfaction in your business.
The drawback of a face-to-face meeting is that, depending on the openness of your company culture, some employees may not feel comfortable providing honest feedback about their coworkers, management, or the business as a whole.
For this reason, face-to-face meetings are a good place to start to get a sense of what's going on in your business, but they shouldn't be the only method you use. Move to an anonymous survey next to get a deeper understanding of how your employees feel.
When you've identified the areas where you can stand to improve, it's time to make some changes. Here are five expert tips to boost the way employees feel about their jobs.
How To Improve Employee Satisfaction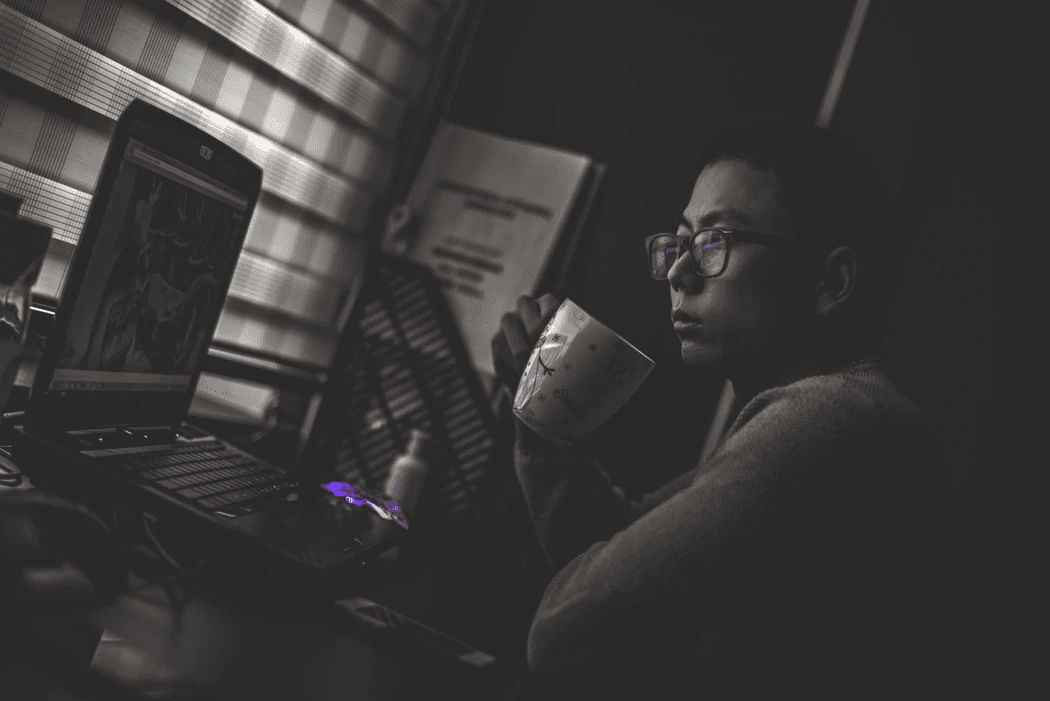 1) Examine Your Own Job Satisfaction
When thinking about how to boost employee satisfaction, it's vital to first examine how you feel about your job.
Your employees will pick up on your emotions and follow your lead. So if you feel good about your job, those emotions will rub off on your team.
2) Provide Opportunities For Personal Growth
Few things decrease job satisfaction faster than believing you're stuck in a dead-end job. To reduce this feeling in your employees, give them plenty of opportunities for personal growth within the context of your business.
Offer training in new skills to those who want it. Assign smaller side tasks that fall outside an employee's regular skillset. Give team members a chance to work in a different department for a day.
When you allow your employees to stretch, grow, and learn new skills, their job satisfaction will remain high.
3) Give Your Employees Autonomy
Job satisfaction depends, in large part, on being free to try novel approaches to common problems. To encourage this freedom, give your employees plenty of room to work — and, no, we're not talking about physical space.
Put another way, don't micromanage. Instead of watching your team's every move, give them an assignment and a deadline, and then step back and turn them loose.
Giving your employees autonomy proves that you trust their abilities. That sense of trust then helps them feel better about their jobs.
4) Reward A Job Well Done
Reward a job well done at any time and by any means you see fit — it doesn't have to be when employees finish a project or at the end of the year. Small rewards more frequently go a long way toward improving satisfaction.
Maybe it's a night out on the town after a particularly difficult stretch of work. Maybe it's the option to leave early on a Friday.
Think about what your team members need, get creative, and come up with a reward that fits each employee.
5) Give Purpose To Your Employees' Work
When you give purpose to your employees' work, you let them see how valuable it is to you, your business, and your customers. This helps them feel like they're making a difference, not just performing mindless tasks.
As a result of seeing the larger purpose — not just the small job that needs to be done — your employees will feel happier overall with their particular role in your company.
Use Sling To Maximize Employee Satisfaction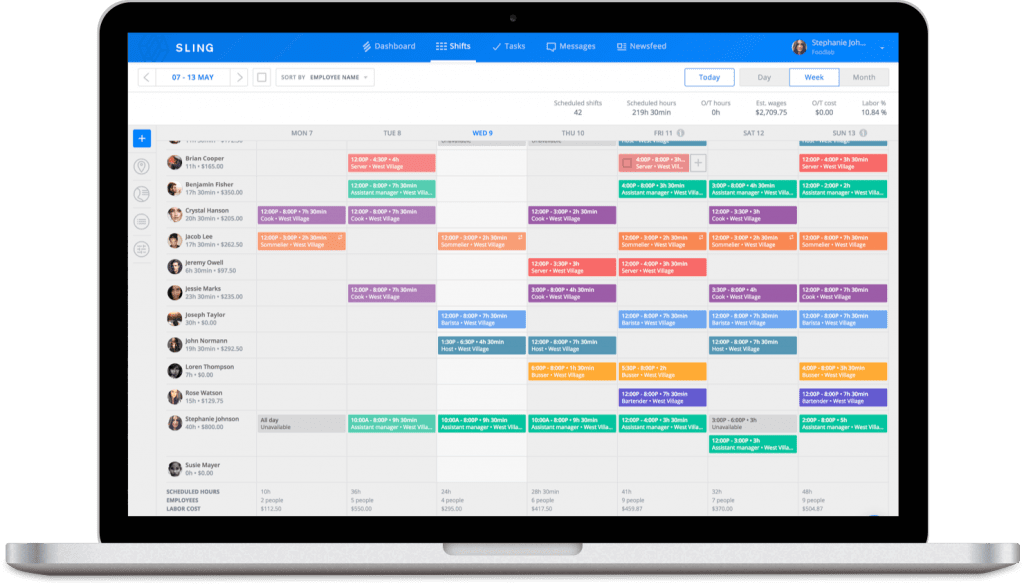 While many apps make the scheduling process simpler, only a handful — like Sling — actually provide tools that help you improve employee satisfaction.
Sling's powerful A.I. allows you to maximize the potential of each shift so you can create the best team for the job while still giving your employees the time off they need.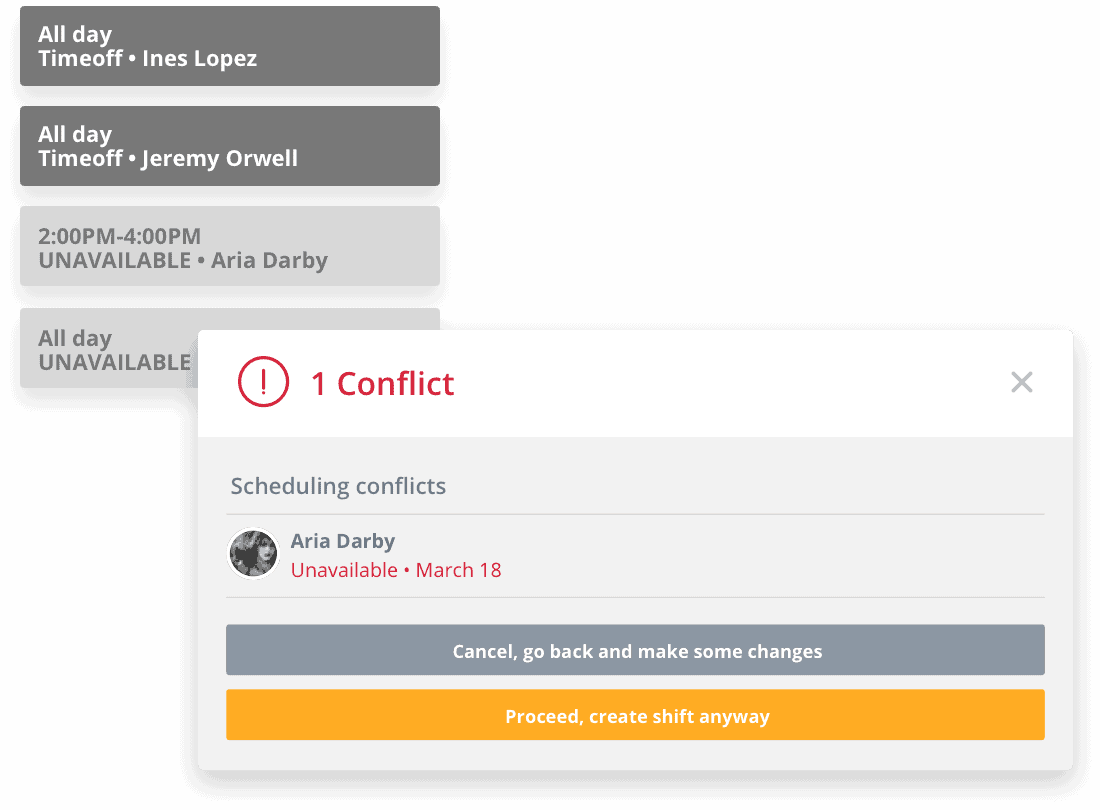 Sling provides suggestions and notifications when you accidentally double-book someone or you forget to take into account a time-off request. That can help you maintain the job satisfaction that you've worked so hard to achieve.
Sling offers even more features to help you maximize workforce management, optimization, and employee satisfaction, like:
All of that from one suite of tools. Sling really is the complete solution for scheduling, organizing, managing, and improving employee satisfaction.
For more insight into how you can simplify and streamline your scheduling and employee-management processes — and to try Sling for free — visit GetSling.com today.