Efficient and effective restaurant operations don't just happen. They take purposeful planning and work to build and maintain. The result of all that effort can be a successful restaurant that runs well even when you're not there.
In this article, we discuss some of the best ways to improve your restaurant operations and introduce you to the tools that can help make that easier.
Table of contents
What is restaurant operations?
ADD_THIS_TEXT
Restaurant operations (or RO for short) is the collective term for all the activities that go into managing a food-service business — everything from the daily responsibilities that need to be done to the long-term planning that keeps the business on track.
More specifically, RO encompasses tasks and goals such as:
Managing staff effectively
Improving the restaurant's profit margin
Sustaining the financial health of the restaurant
Ensuring food safety
Keeping a high standard of food quality
Perfecting the prep process
Controlling inventory costs
Maintaining optimal inventory levels
Streamlining inventory usage
Focusing on customer satisfaction
Implementing cost savings
The majority of these tasks typically fall to management, though savvy leaders will delegate as much as possible so they don't get overwhelmed.
However you choose to address the RO responsibilities in your restaurant, there is always room for improvement in one aspect or another.
How to improve restaurant operations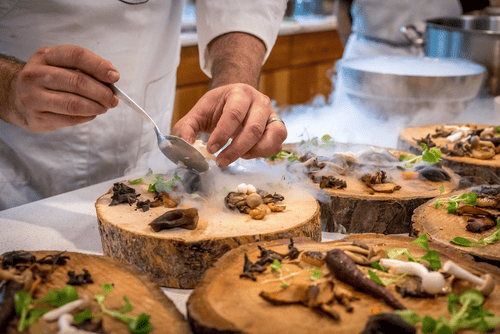 While your business may share some components of restaurant operations (or areas that could stand to be improved) with other businesses, your restaurant will likely have its own unique set of needs to contend with.
The key to improving RO in your business is to focus on those unique needs so that everything you do runs as smoothly as possible. Here's how to achieve that.
1) Build strong relationships with your team
Building strong relationships with your team can produce many advantages, including:
If your RO program could benefit from any or all of those advantages, it's worth the time it takes to build strong relationships with each member of your team.
There are many ways to do this, but consider starting by working on yourself first. Focus on working on your people skills, the way you communicate, and your leadership style.
Then, reach out to your staff, get to know them on a personal level, and create a positive company culture.
For more suggestions on how to build strong relationships at work, check out these articles from the Sling blog:
2) Improve restaurant security
A strong RO program will also include some form of security.
In the past, security was primarily concerned with preventing the theft of valuable physical items from your location. But as businesses go online, a good security program will also address (and help prevent) the theft of valuable digital information from restaurant computers.
On the physical side of things, RO security may involve installing security cameras to monitor high-value items (e.g., wine, spirits, caviar, etc.) and storage spaces.
On the digital side of things, RO security may involve installing firewalls and password protection on POS stations and other computers to prevent unauthorized individuals from gaining access to proprietary data.
3) Create a restaurant operations manual
If your business relies on unwritten rules and processes to get things done, it may be time to create a restaurant operations manual in which procedures are documented, clear, and available to all team members.
This is especially important when training new employees. If you leave it up to word-of-mouth, your new hires may miss out on essential practices, systems, and etiquette that are essential for your business.
Even long-time employees can benefit from an RO manual if they have questions about the processes you have in place or forget the standards that apply to a certain task.
4) Minimize food waste
Minimizing waste is essential because food costs are one of the largest expenses that most restaurants have to contend with.
Doing so involves more than just the food your diners leave behind. Minimizing waste starts even before the food arrives at your location and includes things like:
Finding the best price for food
Contracting with the right suppliers
Pricing menu items correctly
Meal planning
Menu engineering
Ensuring food freshness
Maintaining just the right amount of inventory
When you've done your best to address these items, your restaurant may be better positioned to minimize food waste and save money in the process.
5) Abide by health and safety standards
Abiding by local, state, and federal health and safety standards is essential if you want your restaurant operations to be successful.
As a general concept, these health and safety standards dictate the appropriate ways to store, prepare, and serve the food your customers order.
Other guidelines include:
Ensuring proper airflow
Maintaining adequate ventilation
Cooking food to proper temperatures
Keeping prep and work surfaces clean
Employee and food hygiene
If you find your restaurant falling short of one or more of these standards, make the necessary changes as soon as possible.
6) Equip your team with the right tools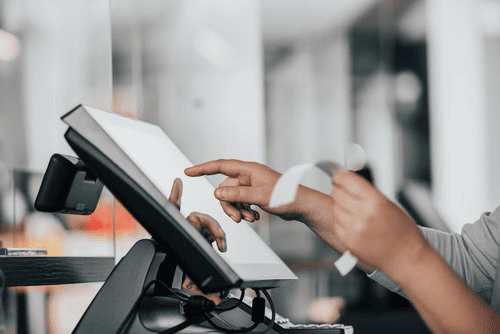 One of the most effective ways to streamline RO is to equip your team with the right tools. Doing so can help improve the efficiency and effectiveness of both your back-of-house (BOH) and front-of-house (FOH) teams.
You may need to upgrade your POS system to speed up the customer payment process. You may need to purchase more glassware so your servers aren't always waiting for the dishwasher to finish.
Or, you may choose to install guest management software to keep track of critical customer data (e.g., food allergies, table preferences, and special requests) or implement tools to create a customer loyalty program.
7) Streamline your bookkeeping
Some restaurant managers still conduct their bookkeeping on paper or via manual entry into accounting software or a spreadsheet.
If your restaurant currently does the same, you can improve your RO by implementing integrations into your workflow that streamline your bookkeeping efforts.
Modern software solutions even mesh with POS apps to automate most of the accounting features your business needs to be successful.
Then, instead of spending hours on manual entry, your bookkeeper can focus on the higher-level tasks of analyzing, reporting, planning, and auditing your restaurant's finances.
8) Improve vendor management
Vendor management is the process of improving the way you interact with the businesses that supply the food, goods, materials, and services that keep your restaurant running.
At higher levels, vendor management is about planning, strategizing, and optimizing the way your two businesses will work together for the betterment of all involved.
At the most basic level, though, improving vendor management is about creating closer, more collaborative bonds with your key suppliers than it is about simply negotiating the cost of goods you buy.
9) Analyze restaurant operations data
The right restaurant management software (like Sling) can give you insight into the data that drives your business and can help you find ways to improve the way your team works.
With the right data in hand, you may be able to identify how the critical parts of your restaurant perform every day, week, month, and year. That, in turn, can help you make more informed decisions about how to improve your restaurant operations.
The right software for your restaurant operations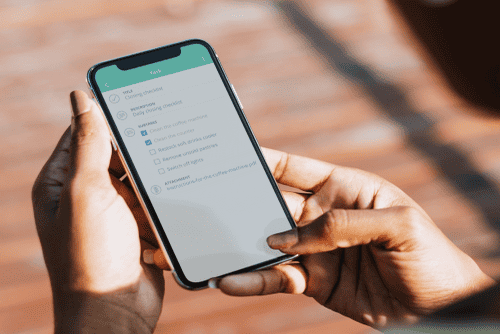 Building efficient and effective restaurant operations is no easy feat. It takes time, attention, and effort — not to mention the right software to help you manage it all.
The Sling app can help.
The Sling suite of tools includes:
With these tools at your fingertips, you'll be better positioned to improve your restaurant operations and make everything run smoother.
For more free resources that can help you take your business to the next level, visit GetSling.com today.
See Here For Last Updated Dates: Link
This content is for informational purposes and is not intended as legal, tax, HR, or any other professional advice. Please contact an attorney or other professional for specific advice.