Found the perfect candidate to fill the vacancy on your team? Send them a job offer letter and start the onboarding process off right. If you're unsure what to include in such correspondence, we're here to help.
In this article, we discuss the components of an effective job offer letter and provide a template to get you started.
Table of contents
What is a job offer letter?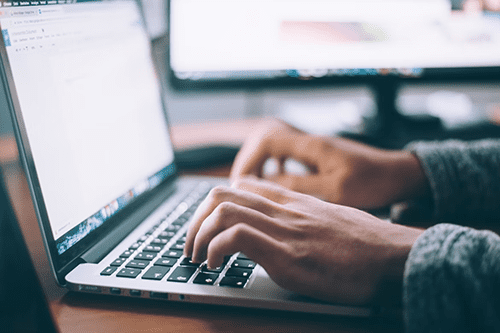 A job offer letter is a formal declaration of your desire to hire a prospective employee onto your team. While the individual may have verbally accepted an invitation to come to work for you during the interview process, the offer letter makes it more official.
In addition to the invitation for employment, this document typically includes a request that the prospective employee sign and return a copy of the letter, a separate employee confidentiality agreement and non-compete clause, and essential information the employee needs to know.
What essential information should you include? Read on to find out.
What to include in a job offer letter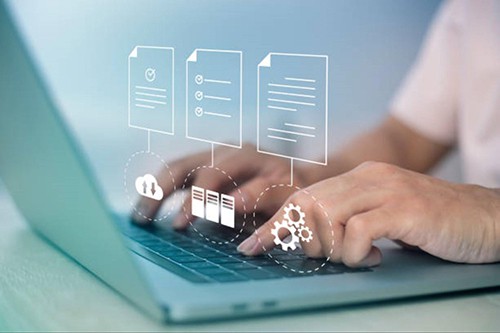 1) Job title
One of the first things to include in a job offer letter is the job title of the position that the prospective employee will fill.
The conversation you had during the interview process may have included mention of numerous job titles. For clarity's sake, it's important to provide the job title that you'd like the employee to take on so that there's no confusion between you and them.
2) Job responsibilities
Another component to include in an offer letter is a brief job description and summary of the responsibilities that come with the position.
You may have neglected to mention some of the duties the job requires, or the prospective candidate may have simply forgotten. Either way, it's important to put those details in writing in case the candidate has questions or concerns.
3) Name of supervisor
You'll likely discuss this in more detail during the onboarding process, but the job offer letter is a great place to mention the name of the candidate's supervisor/manager for the first time.
Keep this component short — perhaps including it in a sentence with other information — so that the offer letter doesn't exceed a single page.
As you'll see in the offer letter template later on in this article, a single sentence is all that's necessary to introduce several pieces of information.
You can always expand on each point in the job contract and as you walk the candidate through the initial stages of working in your business.
4) Full-time vs. part-time hours
The job offer letter is the best place to lay out the major details of the position into which the candidate will step. For that reason, be sure to mention whether the job is full-time or part-time.
Doing so removes any confusion and eliminates the possibility of miscommunication (i.e., the prospective employee assumes that they will be working 40 hours a week only to discover that they will be working 20 hours a week after they start).
This is also a good place to mention exactly what constitutes full-time and part-time in your business (especially if it's different from the standard 40- and 20-hour workweek).
5) Exempt vs. non-exempt status
The potential for overtime on the job is a big issue in the hiring process — for employees and employers alike.
Depending on how you run your business or the specific position for which you're hiring, be sure to mention whether the job is exempt or non-exempt.
At the most basic, an exempt employee is one who is not subject to overtime pay and/or minimum wage standards as put forth by the Fair Labor Standards Act (FLSA). Most businesses pay their exempt employees a salary rather than paying them by the hour.
A non-exempt employee is one to whom the mandates in the FLSA directly apply. That means they are entitled to both minimum wage and overtime pay standards.
6) Work schedule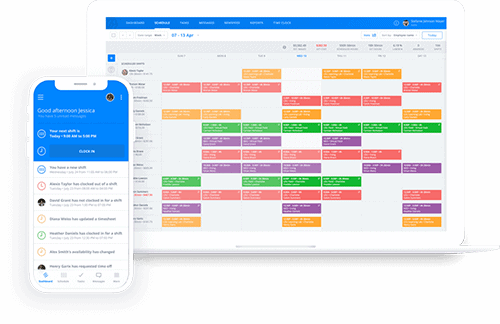 Dedicate a sentence or two in your job offer letter to describing the candidate's potential work schedule. This is especially important if your team works hours other than the standard 8 a.m. to 5 p.m.
For example, your business may operate on a flex schedule, a 9/80 schedule, a rotating schedule, or a split schedule.
Your prospective employee needs to be aware of that as soon as possible so that it doesn't cause conflict later on.
7) Work location information
Another essential component to include in your job offer letter is work location information.
Start by stating where the candidate will conduct the bulk of their work (e.g., in the office, from home, or a hybrid of the two). Then, briefly mention details such as the office location, the parking setup, and the process for accessing the building.
As with other pieces of information on this list, you'll likely go over work site details again before the candidate reports for their first day, but this offer letter is the ideal place to introduce the subject for the first time.
8) Important dates
Somewhere in your job offer letter, briefly mention important dates that will be relevant to the candidate should they accept the position.
Examples include:
Date the offer letter expires
Dates that correspond to the next steps in the onboarding process
Orientation date (if different from the formal start date)
Formal start date
Dates your business will be closed
9) Compensation and benefits
As you write your offer letter, include a statement of compensation and benefits that the candidate will receive.
List that compensation in hourly amounts (for non-exempt employees) or in pay-per-period amounts (for exempt employees) so that you don't obligate the business to pay the full amount in the event of early termination.
Similarly, provide a high-level overview of the benefits that your business offers to its employees.
10) Statement of at-will employment
A job offer letter is not a contract — that step comes later — so you want to avoid creating the impression that it is by including a statement of at-will employment somewhere in the body of the text.
Within the statement itself, communicate the fact that your business or the employee can terminate the relationship at any time.
As you compose the statement, avoid language that:
Implies a fixed duration of employment (unless you're hiring for a temporary position)
States grounds for termination or resignation
Promises an indefinite future of employment
Job offer letter sample template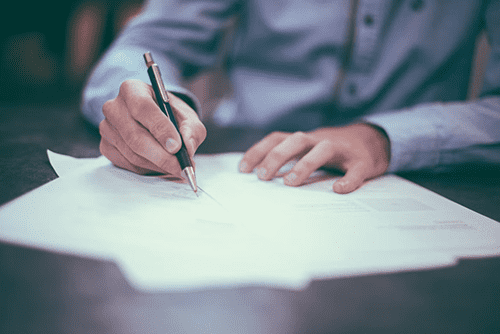 Dear [Candidate Name],
[Business Name] is pleased to offer you the [full-time, part-time, etc.] position of [job title] with an anticipated start date of [start date].
As the [job title], you will be responsible for [brief mention of job responsibilities and expectations].
You will report directly to [supervisor name and title] at [workplace location]. Working hours are from [hours of day, days of week].
The starting salary for this [exempt, non-exempt] position is [dollar amount] per [hour, year, etc.]. Payment is on a [weekly, biweekly, monthly, etc.] basis by [direct deposit, check, etc.], starting on [date of first pay period].
[Business name] offers a comprehensive benefits program, including [medical insurance, 401(k), paid time off, etc.].
Your employment with [business name] will be on an at-will basis, which means you and the company are free to terminate employment at any time, with or without cause or advance notice. This letter is not a contract indicating employment terms or duration.
Please confirm your acceptance of this job offer by signing and returning this letter by [offer expiration date].
Sincerely,
[Your Signature] [Your Printed Name][Your Job Title]
Candidate Signature: __________________
Candidate Printed Name: __________________
Date: __________________
Start your new employee off right
The job offer letter is the first step in guiding a new team member through your business's onboarding process. You can start the new employee off right — and ensure that their first few days and weeks run as smoothly as possible — by providing plenty of structure and support.
One of the best ways to do that is to create a detailed schedule of activities and training.
Whether you're organizing a new-hire's first day, their work schedule for the next few weeks, or your entire team's schedule for the next few months, Sling can help.
With advanced features including a built-in time clock, cloud-based storage and access, budgeting and labor cost tools, reporting, and communication tools, Sling is an all-in-one workforce management solution for everything that comes after you send out a job offer letter.
See Here For Last Updated Dates: Link
This content is for informational purposes and is not intended as legal, tax, HR, or any other professional advice. Please contact an attorney or other professional for specific advice.