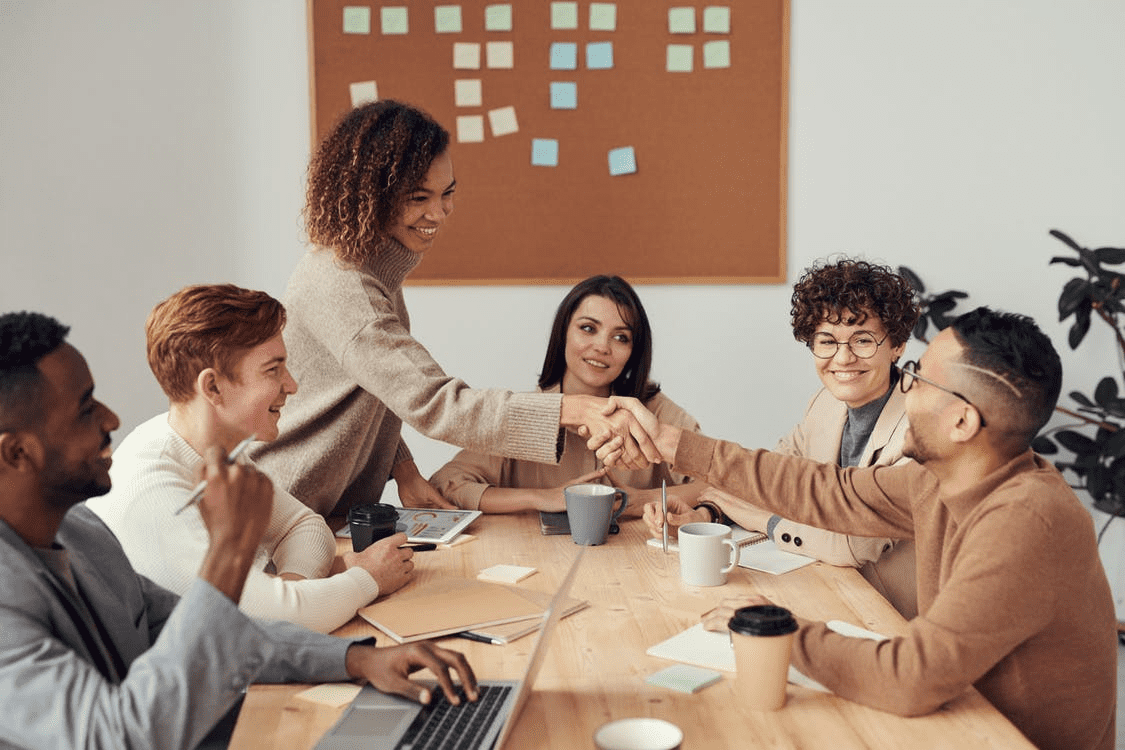 Celebrating a valued employee's happy work anniversary is an important milestone for the success of your business and the cohesiveness of your team.
In this article, the team-management experts at Sling give you tips for transforming work anniversaries from just another day on the job into a day your business will never forget.
5 Tips For Celebrating A Happy Work Anniversary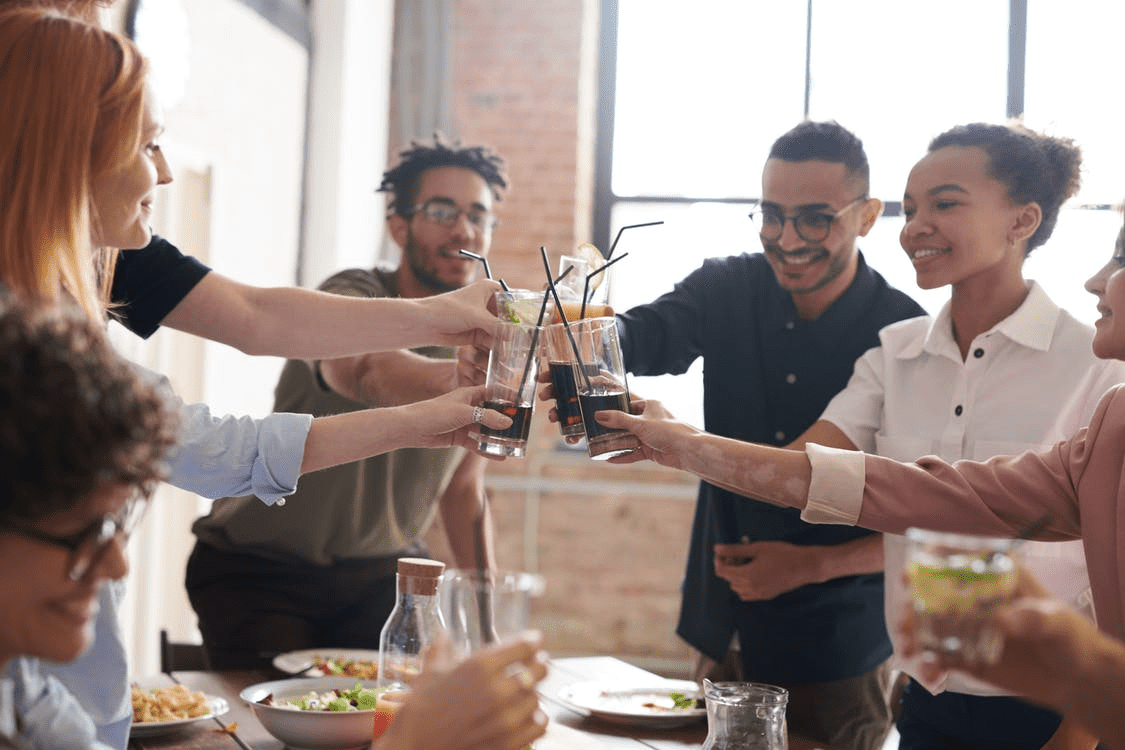 1) Define The Work Anniversaries You'll Celebrate
Too much celebration diminishes its impact, and throwing a party for a one-month anniversary can actually be counterproductive when it comes to inspiring your team.
Make the work anniversaries milestones in your team members' careers and celebrate the "big" ones.
One year on the job is a good first step, but after that, celebrate in multiples of five (i.e., 5, 10, 15, 20+ years) so you don't overdo the appreciation and make it somehow less special.
2) Tailor Celebrations To Personality Types
Each member of your team is different and expresses a unique personality type.
Some are more introverted, while others are more extroverted. Some appreciate a big "to-do," while others thrive with a simple in-person thank you.
To really make a happy work anniversary event, tailor the celebration for each employee.
3) Keep The Celebration In Perspective
While not diminishing the accomplishment you're commemorating, keep the celebration in perspective and focus on the future.
When addressing the team (as a whole or as individuals), use phrases like:
"We're looking forward to X more years!"
"We know you'll do great things in the years to come."
"Keep up the good work."
Focusing on the future helps everyone understand that they shouldn't get complacent, rest on their laurels, or stop striving to get better.
4) Make It A Team Event
Celebrating a work anniversary as a team not only provides the opportunity to recognize the accomplishments of an individual, but it also helps build team unity and cohesion.
There are many ways to transform a work anniversary into something everyone can enjoy — we mention a few later on — so get creative and come up with a way the whole team can participate in this momentous occasion.
5) Make It Personal
A mix of group and personal recognition is the best way to wish someone a happy work anniversary.
By all means, plan some team-wide events — like a catered lunch or a dinner on the town — but also set aside time to commend the individual one-on-one and give them a gift.
How To Show Your Appreciation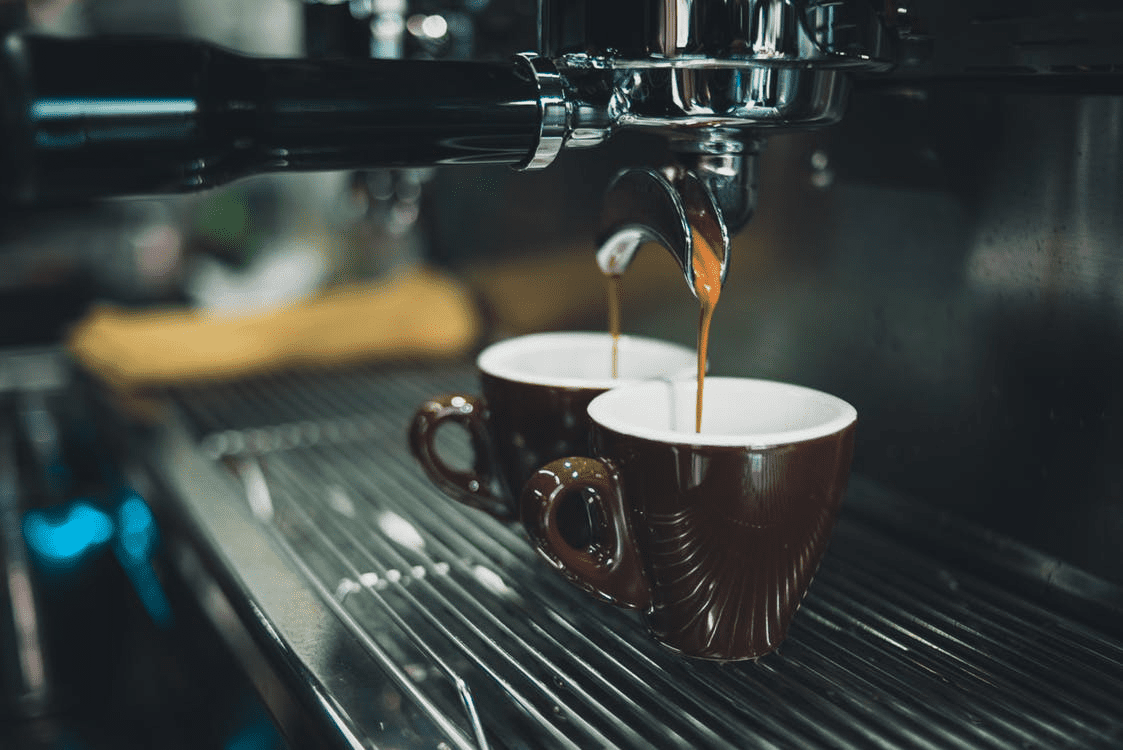 1) Give The Group Free Coffee For The Day
Rent a fancy coffee machine for a day. Bring in all the flavors and fixings (whipped topping, caramel, chocolate sauce, nutmeg, etc.) and then hire a barista to make all the drinks your team members want.
2) Inscribe The Team Member's Name On A Plaque
You might not have a plaque for one-year anniversaries, but you should certainly have one for five-, ten-, fifteen-, and twenty-plus-years of service.
When the date arrives, inscribe the employee's name on the plaque and hold a special celebration recognizing this accomplishment.
3) Treat Everyone To Lunch
Whether you choose to have lunch brought in (pizza is a fun and easy option) or take the team out, plan on incorporating food into the festivities.
For a fun twist on the lunch experience, opt instead for providing breakfast — donuts from a local bakery, eggs and bacon from a nearby diner — for all team members during a work anniversary celebration.
4) Gift The Employee Lottery Tickets
Few things say thank you like a million dollars…or at least the chance to win it.
Lottery tickets are a fun and inexpensive way to say "Happy Work Anniversary" to the long-time members of your team.
For every anniversary you celebrate, purchase that same number of lottery tickets (e.g., five tickets for five years), seal them in an envelope, and present them to the employee sometime during the workday.
5) Pay Transportation Fees For A Week
Getting to and from work is expensive. Celebrate a work anniversary by paying for gas for a week.
If the employee of honor doesn't drive, consider paying their bus, train, or cab fare for a week instead.
To make it really special for team members who have been with your business for double digits (or any length of time, really), you might even hire a car to take them to and from work for a week.
Schedule Time For A Happy Work Anniversary
Finding time in your team's busy schedule to wish a long-time employee a happy work anniversary can be difficult. But the results — a productive and engaged team —  are well worth the effort.
The best way to keep your business running smoothly while still making time to celebrate is to harness the power of scheduling software like Sling.
Not only does Sling help you identify and make the most of the free moments in your day, but it also helps you improve your management style and simplify and streamline the way you schedule, track, and communicate with your employees.
The powerful Sling A.I. offers suggestions and notifications so you can avoid conflicts and double-bookings when creating your employee work schedule.
This makes it easy to get your scheduling done quickly so you can move on to other important tasks.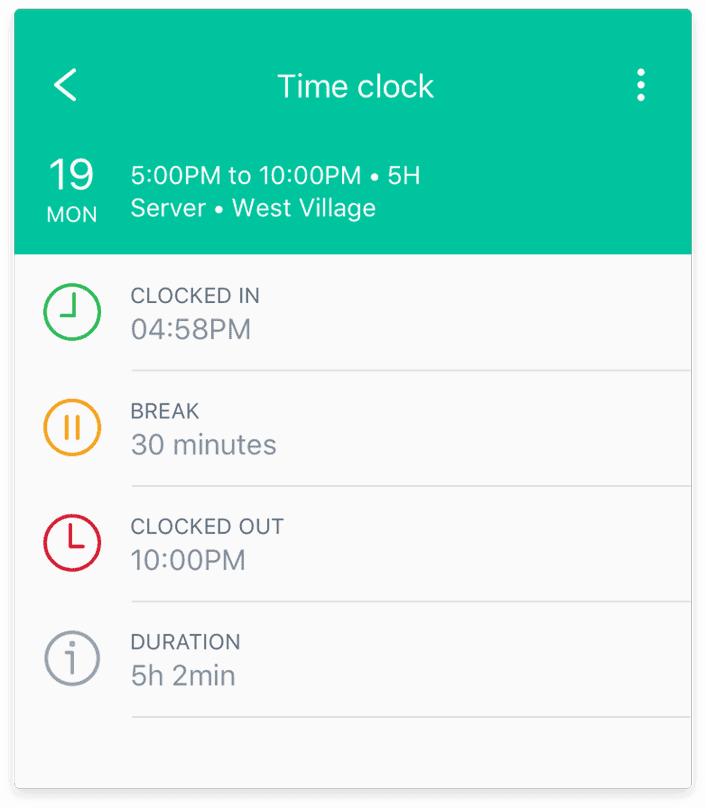 Sling also offers a time clock feature that all your employees can use right from their own mobile devices. No paper timesheets or fixed terminals needed. That helps you cut costs and reduce potential headaches.
Those two features alone would be enough to cut significant time off the process of organizing and tracking your employees. But Sling takes it a step further by adding real-time labor cost analysis.
With this extremely useful feature, you can optimize your spending while you schedule and gain insight into the way your business runs.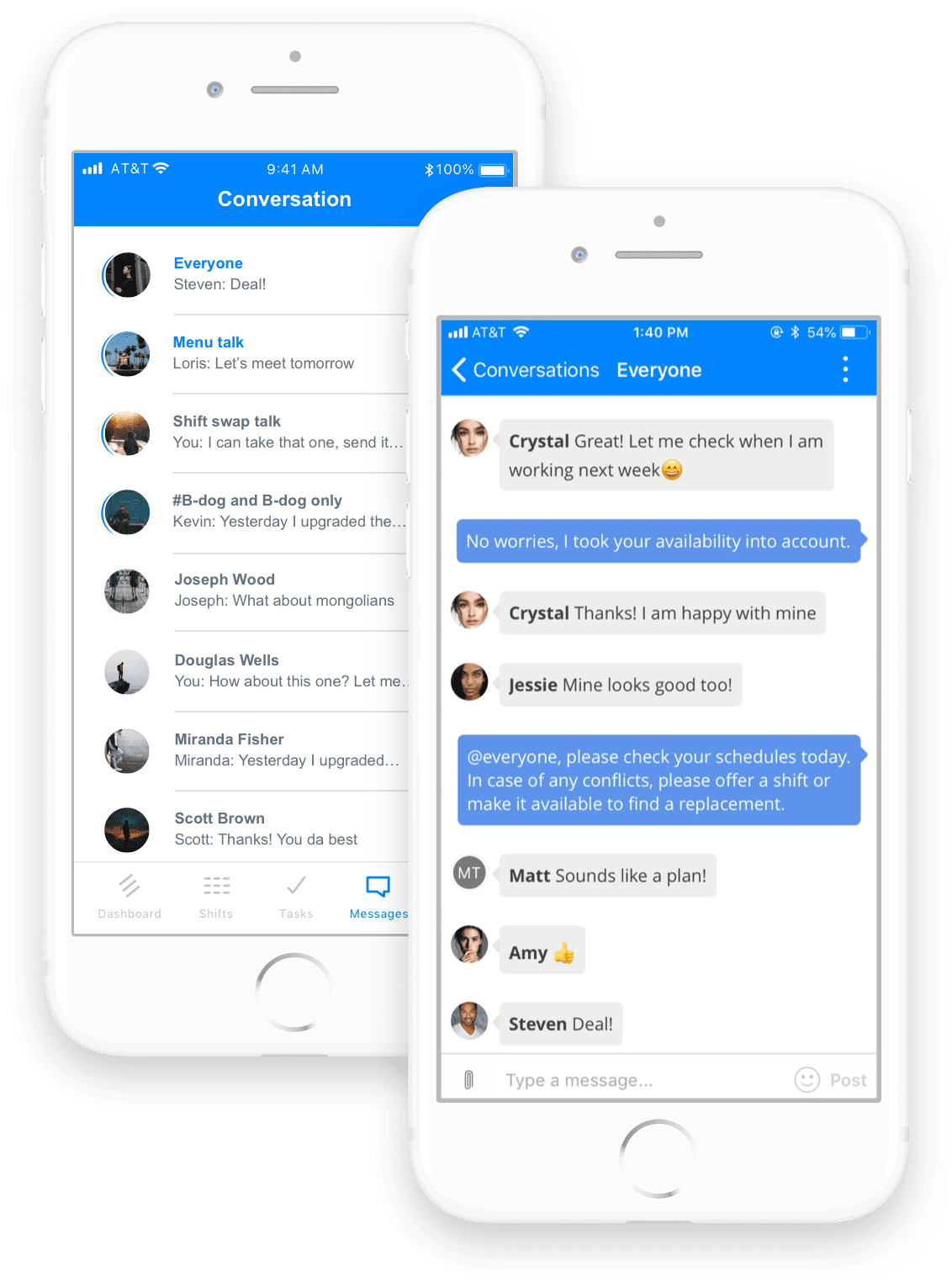 Other features, like employee messaging, company newsfeed, and task list, make Sling the most powerful solution for managing, scheduling, organizing, and communicating with your employees.
For more free resources to help you manage your business better, organize and schedule your team, and track and calculate labor costs, visit GetSling.com today.