Maintaining a personnel file for each person on your payroll is an essential part of running a business. Local, state, and federal laws make it mandatory that you do so. But there's more to the process than just filing employee documents away and forgetting about them.
In this article, we discuss the personnel file and necessary employee documents in detail and then give you tips and best practices to help you create the best recordkeeping system for your business.
Table of contents
What is a personnel file?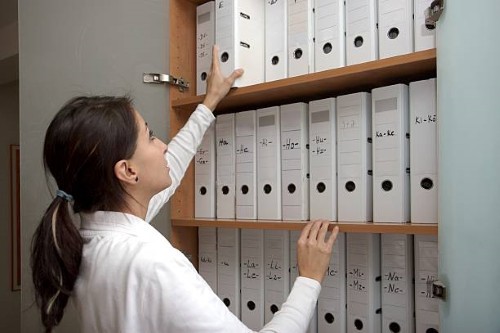 A personnel file is a collection of all the necessary employee documents associated with working in your company.
For security and confidentiality reasons — and to make locating specific information easier — most businesses divide their personnel files into four distinct categories:
Employment information
Medical information
Payroll information
I-9 information
All of this together makes up an employee's personnel file.
In most cases, a company's Human Resources department maintains all employee documents and grants or denies access to those records on a need-to-know basis (and according to confidentiality and security laws).
For example, HR may allow employee A's manager to review employment information and I-9 information but prohibit them from reviewing medical and payroll information.
It all depends on company policy and the laws that govern recordkeeping in your area.
Employee documents to include in a personnel file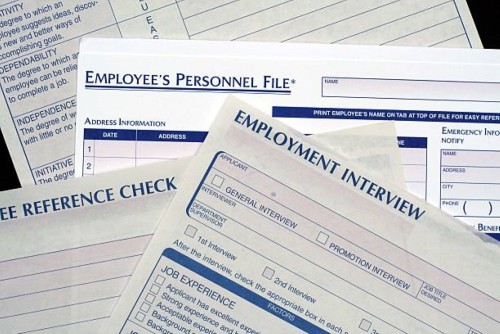 The exact forms included in a personnel file will vary from business to business. Of course, some employee documents are common to all businesses, but the ones you include will largely depend on the employee and the specifics of their job.
Below is a list of some of the standard employee documents to include in each category of your personnel files.
Employment file
Employment application
Employee resume
Employee cover letter
Employee education verification
Job offer letter
Work contract
Employee handbook receipt
Promotion requests/approvals/denials
It's also a good idea to store industry-specific information, including:
Proof of age (for selling and serving cigarettes and alcohol)
Bartending licenses
Commercial drivers license (CDL) certifications
Heavy equipment operation permits
Human resources certification (e.g., PHR, SPHR, SHRM)
Project management certifications (e.g., PMP)
Sales certifications
Software certifications
Proof of other training and classes taken
Keep in mind that this is not an exhaustive list — your employment files may contain much more information.
Medical file
Worker's compensation claims
Health insurance forms
Accident reports
Emergency contacts
Doctor's notes for excused absences
Insurance beneficiary information
Family and Medical Leave Act paperwork
Medical leave requests
For security and privacy purposes, Human Resources usually restricts access to the medical portion of an employee's personnel file.
Payroll file
W-2 form
W-4 form
Award or bonus paperwork
Pay authorization form
Raise paperwork
Payroll deduction forms
Advance pay request forms
Reimbursement receipts
Attendance records
Benefit distribution records
Along with medical-related employee documents, the payroll portion of the personnel file is only available to those in senior-level positions, the HR department, and the accounting department.
There may even be further restrictions within those specific departments so that only a handful of people within your business have access to the information.
I-9 file
Any I-9 forms the employee submits
Some companies store this information in the employment portion of the personnel file, while others keep it separate. Choose the option that works best for your business.
Best practices for maintaining a personnel file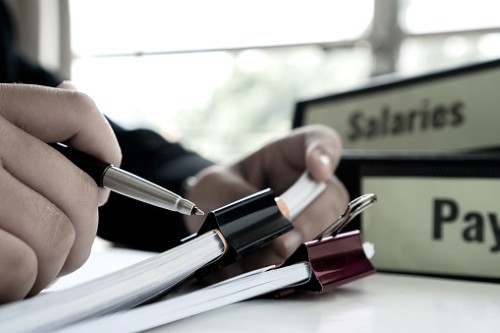 1) Maintain confidentiality
Set up your recordkeeping practices and personnel file policies so that all employee documents are confidential, private, and secure at all times.
Local, state, and federal laws dictate who can view what information, so be sure to check with your secretary of state to find out which rules apply to your business.
If you store hard copies of your personnel file, be sure to keep them under lock and key. If you store digital copies of your employee documents, be sure to protect them with a password.
2) Sign everything
An important part of maintaining a personnel file (and employee documents in general) is making sure that the person whose file it is — as well as someone in a supervisory position — signs every document.
This ensures that the employee has seen all of their records and knows what's included in their file. Signatures also ensure that everything is accurate from a legal standpoint should that become necessary.
In addition, remind the employee when they're signing a document that your business will keep said documents on file for future reference.
3) Stick to the facts
Regardless of the employee documents you include in your personnel file, always stick to the facts.
In most cases, this won't be an issue because items such as applications and contracts are fact-based by nature. Employee reviews, on the other hand, can sometimes contain opinions not based on fact.
Do your best to leave any subjective material out of the personnel file and make all employee documents as objective as possible.
Tips to keep your employee documents organized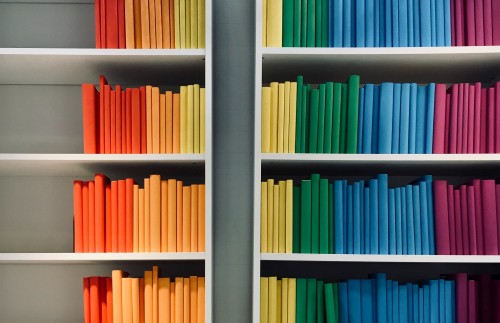 1) Abide by all recordkeeping laws
Federal and state governments regulate how long businesses must keep personnel files and employee documents.
Some documents you can dispose of as soon as the person stops working for your company. Other documents you must keep for a certain period of time (sometimes years) before you are legally allowed to dispose of them.
For example, once an employee stops working at your restaurant as a bartender, you can dispose of the copy of their bartending license right away. But you must keep all of their payroll records for at least three years.
Research and abide by all recordkeeping laws so that your business doesn't become subject to government fines or legal action down the road.
2) Code files as you create them
A great way to reduce the amount of work it takes to maintain personnel files is to code employee documents as you create them.
These codes should refer to the length of time you have to store the records before you can destroy them.
For example, some documents you have to keep for a year after the employee stops working for you. Some documents you have to keep for three years, some for five years, and some for seven years. Create codes that indicate each of these periods of time.
3) Store personnel files electronically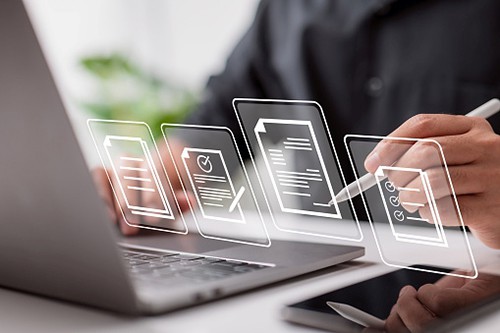 One of the best ways to store personnel files and employee documents is electronically on a computer or in the cloud. Businesses of all sizes can benefit from creating digital records because it frees up physical space for other purposes.
Be sure to protect all employee documents with a password and back up the data onto an external drive periodically so it's as safe and secure as possible.
4) Summarize necessary information
After an employee stops working for your business, their personnel file becomes inactive. When that happens, create a summary sheet that outlines the information your company is required to keep and for how long.
With a summary sheet available, you'll be able to quickly access necessary information without having to review the entire personnel file and all the employee documents it contains.
5) Review employee documents annually
Depending on the size of your company and the number of team members on the payroll, schedule a few days or weeks at the end of the year to review all employee documents.
Use this time to organize and update files your business is required to keep, and dispose of (shred) any outdated paperwork whose retention period has expired.
This will help cut down on the space — physical or digital — that your personnel files and employee documents occupy in your business.
Keep accurate records with Sling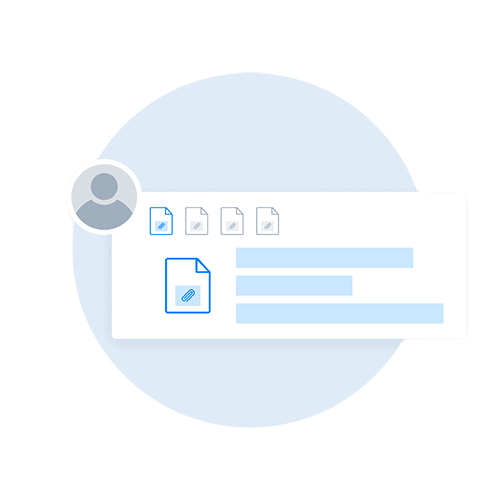 An up-to-date and accurate personnel file filled with the right employee documents is a necessary aspect of running a business in the 21st century. But you don't have to do all the work yourself. The Sling suite of tools can help.
The Sling app gives you control over a vast array of employee information, including:
Employee documents
Shifts worked
Team schedules
Attendance
Overtime
And much more
Whether you choose to print it out, save it on your local computer, or store it in the cloud, Sling makes it easy to keep accurate records, maintain employee documents, and keep your personnel file complete.