If you're interested in learning how to open a gym, you've come to the right place.
In this article, we discuss some of the key steps for opening a physical fitness center and introduce you to a tool that can make opening, organizing, and operating any business much easier.
Table of contents
How to open a gym: Plan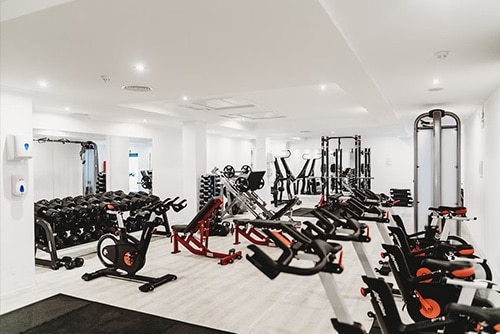 1) Research
The first step in learning how to open a gym is to research the physical fitness industry in your area. The internet is a valuable source of information, but you can also talk to a person at your local Better Business Bureau or Chamber of Commerce.
You might also consider talking to friends, family, and acquaintances who are avid gym-goers. Getting a customer-centric point of view can go a long way toward helping you make the right decisions.
As you go about your research, ask a lot of questions — and not just about the physical fitness side of things — such as:
What did it cost to get started?
What's the minimum space necessary?
What types of bathroom facilities are required?
Is there a need for a new gym in the area?
Are there enough potential patrons in an X-mile radius to support your operation?
What insurance is necessary?
What type of equipment will you need?
What do other gyms in your area charge?
The more questions you ask now, the easier it will be to make decisions later on in the process.
2) Work in a gym
One of the best ways to decide if you even want to open a gym is to work in one for a while.
Doing so will give you valuable insight into what it takes to run this type of business on a daily basis, including fundamentals like:
The experience you gain will only improve your ability to make your own gym a success.
3) Decide on the type of gym you want to operate
Another important variable to think about when considering how to open a gym is what type you want to operate.
Your gym can be a general-purpose fitness facility, or you can set it up to be a:
Functional fitness gym
Powerlifting gym
Olympic weightlifting gym
Climbing gym
Free-weight gym
Each has a different focus, pulls in a different clientele, and requires different equipment.
As you investigate the different types of gyms, keep in mind that the narrower your focus — i.e., powerlifting and Olympic lifting — the narrower your pool of potential customers may be.
4) Brainstorm a name
Coming up with a cool name for your gym can be one of the most difficult steps to complete.
That's why we recommend brainstorming possibilities early on in the process. Doing so first thing gives you plenty of time to settle on a favorite before you have to start filling out paperwork.
After you've completed the next few steps in the process, it can be very difficult — not to mention costly — to change the name in all the necessary places so that your business operates lawfully.
How to open a gym: Prepare
5) Choose a location
Opening a gym and making it successful can be largely dependent on where the business is located.
Basic criteria for a fitness facility might include:
Enough floor space for the equipment
Locker room facilities (or the space to put them in)
Plenty of parking to accommodate peak traffic
Close to a main road
Depending on where your gym will operate, it might be advantageous to go through a commercial real estate broker so you can learn as much and find the best space possible.
6) Register your gym
Once you've entered the preparation phase of opening a gym, it's time to register your business with the appropriate local, state, and federal agencies.
(It's at this stage of the game that you'll want to have a name in mind to write on the forms.)
Start by visiting the website for your secretary of state. Some states allow you to fill out forms and pay online, while others require you to download, print, and mail the completed forms along with your payment. Your local secretary of state's office will have the details you'll need to get set up.
Similarly, depending on where your business is located, you may need to visit your local government offices to register there as well.
You'll also need to register with the federal government in order to get a Taxpayer Identification Number (TIN) or Employer Identification Number (EIN) from the IRS. You may also need a state EIN depending on your location. Again, discuss your plans with a tax professional.
7) Open a business bank account
With your local, state, and federal registration in hand, now you'll want to consider how you'll manage your new gym's finances. Make sure you speak with an accountant and tax professional for advice, but some business owners prefer to not mix your personal and professional finances.
With a dedicated business bank account that is kept separate from personal finances, you won't have to go through the arduous and time-consuming process of separating personal expenses and income from business expenses and income at the end of the year.
8) Purchase insurance
Learning how to open a gym is not without risk. Someone could injure themselves while on premises, and your business could be liable.
Such an event could put your gym on the hook for paying medical bills and even legal fees.
That's what business insurance is for. Speak with an insurance consultant, and find a plan that can help you protect your gym.
9) Investigate workforce-management technology
Managing employees can be one of the trickier aspects of operating any business, including a gym. Thankfully, modern workforce-management technology has made things dramatically simpler.
Now, one suite of tools can sometimes do it all, including:
Integrated technology like this will help your team get as much done as possible in a day, provide exceptional customer service, and keep your business moving in the right direction.
How to open a gym: Operate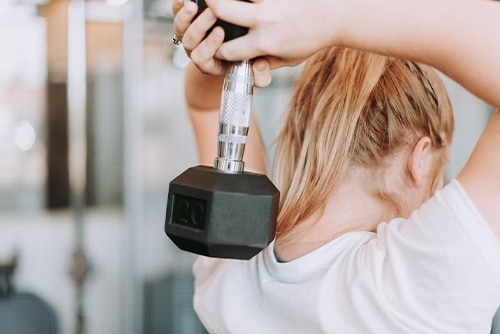 10) Purchase equipment
A big part of your business — if not the biggest — is the equipment you offer in your facilities. If you plan on operating a specialized gym, only purchase the equipment that appeals to that specialty right now.
You can always add new hardware later, but you don't want to blow your budget on items that won't get any use.
11) Hire employees
Hiring employees for your burgeoning gym business can be a daunting task at first. But, if you take it step by step, you'll find that it gets easier the more you do it.
Start by writing a job description and posting it everywhere you can. When you find someone who is interested in working with you, interview them, check their references, hire them, and then train them to operate according to your business model.
12) Advertise your gym
If you want patrons to train at your gym, you're going to have to advertise. But that doesn't mean you have to spend big bucks for TV, print, and radio campaigns.
Those things may help, but you may choose to employ one or more free and inexpensive methods first, including:
Starting a Facebook page
Building a website
Asking your friends and family to spread the word
Posting flyers on local bulletin boards
Conducting a mass mail campaign
Partnering with local athletic teams and clubs
Get creative with your advertising and try to reach as many people as possible.
Keep your new business organized with Sling
Organization is essential for the success of your gym.
Once open, your focus will turn to maintaining hours of operation, keeping track of personal training appointments, coordinating your team, and much more. That in itself can be a full-time job.
The right software can reduce the time it takes to coordinate all the infrastructure that keeps your gym running smoothly. Sling is a complete workforce management solution built to simplify all the essential activities that go into running a business.
The Sling app makes it easier than ever to optimize your entire team so you can spend more time building your business rather than just running it.
For more free resources to help you manage your business better, organize and schedule your team, and track and calculate labor costs, visit GetSling.com today.
One last thing: This content is provided for informational purposes only and is not legal, accounting, tax, HR, or other professional advice. You should contact your attorney or other relevant advisor for advice specific to your circumstances.