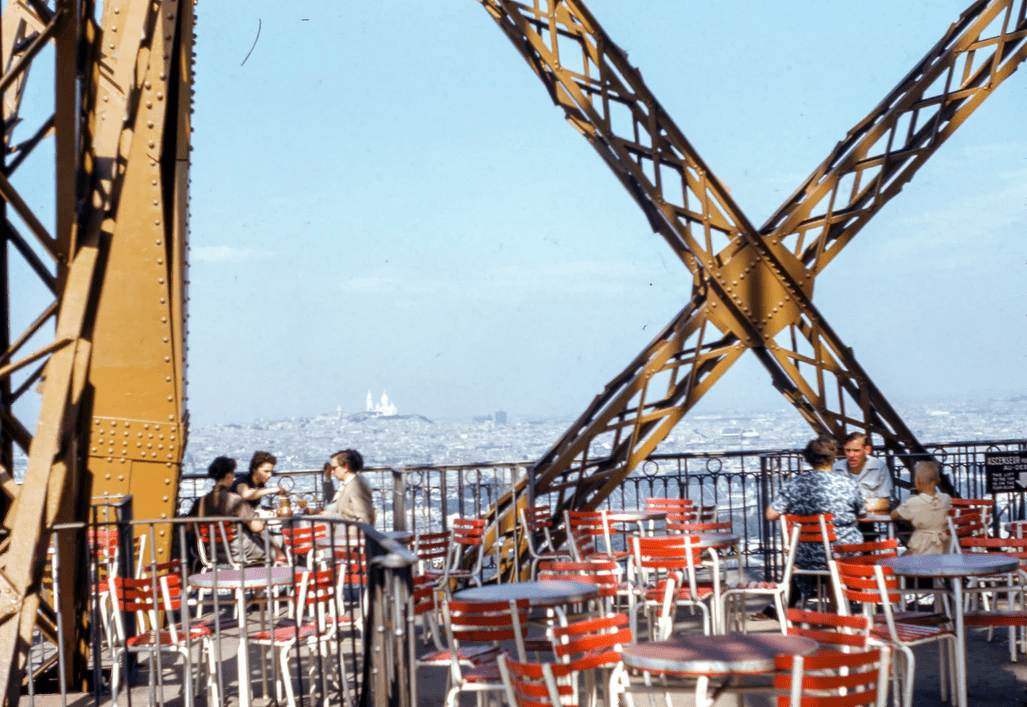 Dining, at its heart, is all about the food. But there are only so many ways to cook chicken, and it seems like they've all been done. So what's a discerning restaurateur to do to make her restaurant stand out? Offer a distinctive dining experience as well as delicious food.
In this article, the experts at Sling reveal the 9 most unique restaurant ideas from around the world. Use them as inspiration for your own dining establishment.
9 Unique Restaurant Ideas
El Diablo – Lanzarote, Spain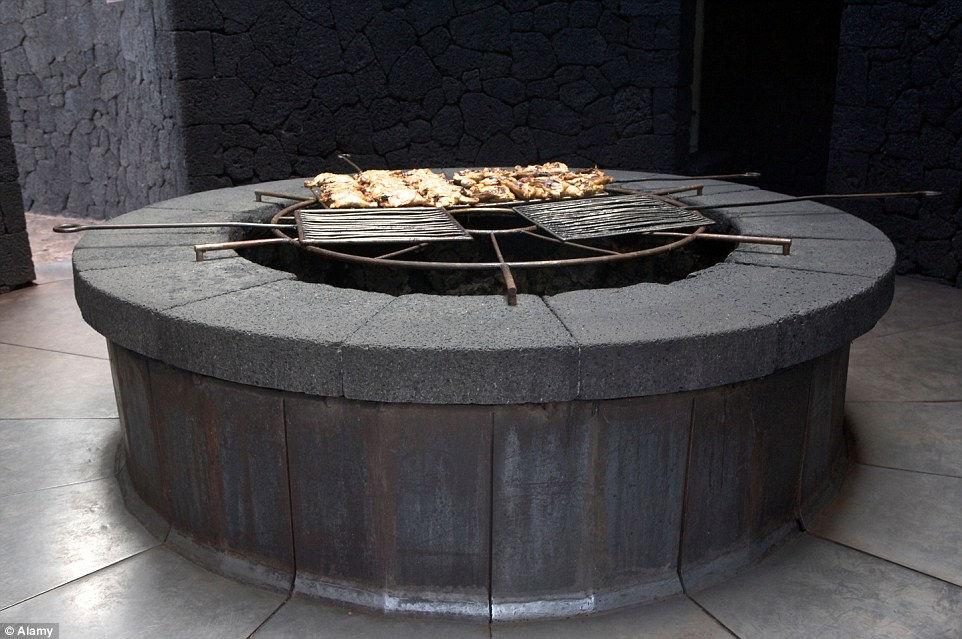 Source: CuriousHalt.com
What makes El Diablo in Lanzarote, Spain so unique? It's perched atop an active volcano. If that's not unique enough for you, how about this: all the food is cooked on a basalt grill built over a crack in the earth that uses the volcano's geothermal energy. Grill temperatures regularly reach 840-930 degrees Fahrenheit, so all three courses at El Diablo cook very quickly.
And if you're worried about an eruption while dining, rest easy. Experts regularly monitor the mountain's activity, and volcanologists have certified the restaurant No Immediate Death By Volcano.
The Disaster Cafe – Lloret de Mar, Spain
At The Disaster Cafe in Lloret de Mar, Spain, they take the words, "Shaken, not stirred," to a whole new level. You'll enjoy delicious food, stellar customer service, and…periodic 7.8 earthquakes throughout the evening. These tremors are man-made, but they make for an unforgettable dining experience.
No one has been injured while dining at The Disaster Cafe—the staff wears construction helmets and other safety equipment—but spilled drinks and food are very common.
O.Noir – Toronto, Canada
Want to take a picture of the fare at O.Noir in Toronto, Canada? Good luck! Guests are seated and served in total darkness. There are no flashlights, cell phones, matches, cigarette lighters, luminous watches, or anything else that gives off light.
Without the use of your sight, you rely on your touch, taste, and smell to experience the food in completely new ways. It's a sensual pleasure (as in gratification of the senses) like no other. And if dining in the dark isn't enough for you, all the wait staff at O. Noir are visually impaired, if not completely blind.
Ithaa – Rangali Island, Maldives

Source: ConradHotels3.Hilton.com
Ithaa—which means 'mother of pearl' in the Maldivian language of Dhivehi—on Rangali Island in the Maldives is the world's first and only under-sea restaurant. But the experience goes well beyond just dining 16 feet under water.
Up to 14 guests at a time are offered 180-degree panoramic views of the vibrant coral gardens and marine life through Ithaa's transparent walls. Considered one of the most beautiful restaurants in the world, Ithaa truly is a dining experience that has to be seen to be believed.
Sur un Arbre Perche – Paris, France
Sur un Arbre Perche (French for 'On a Perched Tree') in Paris, France seats guests in a swing for the duration of their stay. If you're concerned about motion sickness while trying to eat, you can relax. Regular (i.e., stationary) tables are available for the less adventurous who just want to focus on the fine French food.
Villa Escudero – San Pablo, Philippines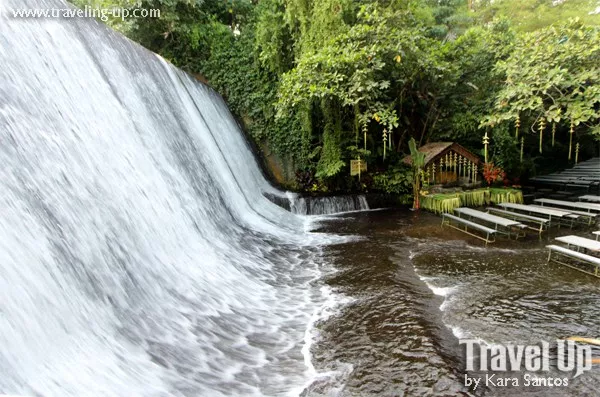 Source: Traveling-Up.com
Have you ever wanted to enjoy a meal while seated at the base of a waterfall? At Villa Escudero in San Pablo, Philippines, now you can. And we're not talking about sitting at a table on dry land.
Guests here can experience what it's like to dine IN the gently flowing water of a man-made river after it cascades over a hydroelectric waterfall. Don't worry if you don't know how to swim. The water at Villa Escudero is only 12 inches deep.
Tongabezi Lodge – Livingstone, Zambia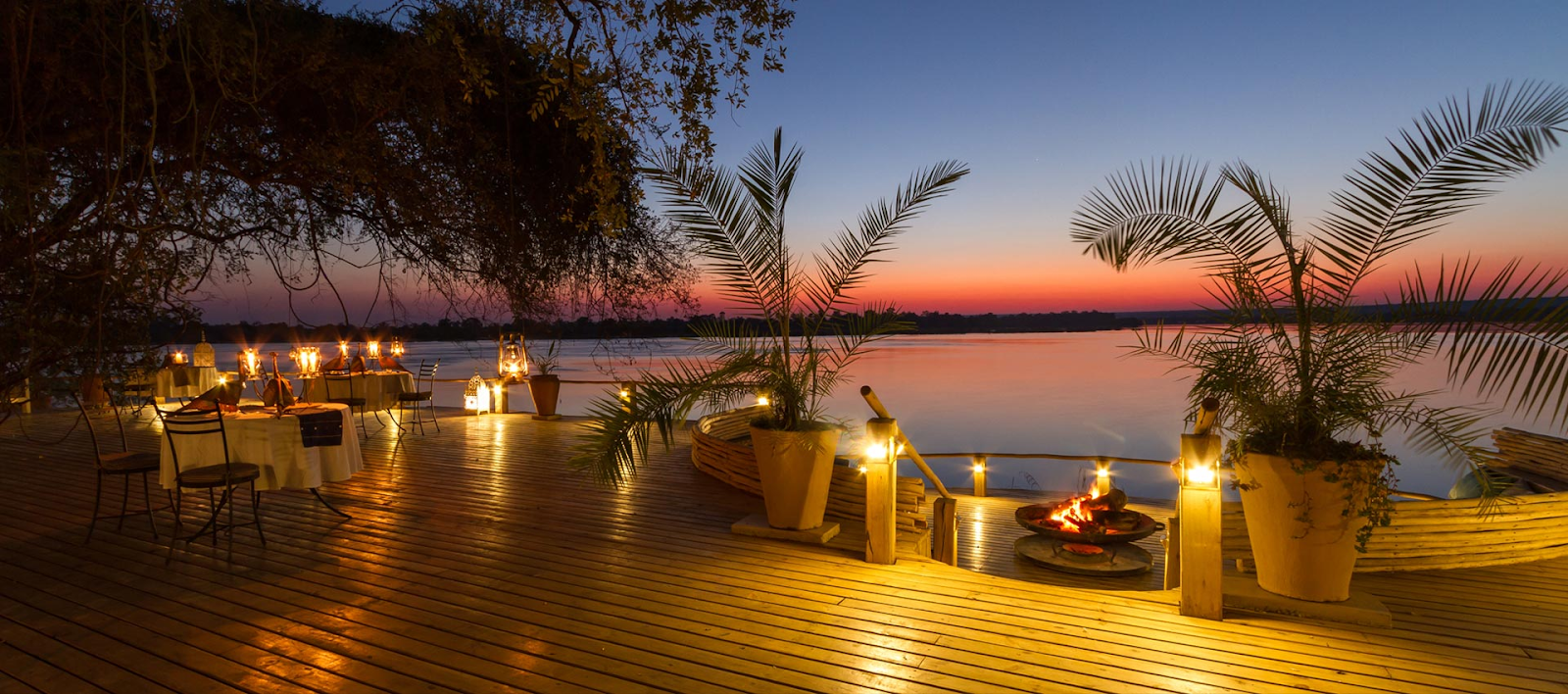 Source: TongaBezi.com
At Tongabezi Lodge in Livingstone, Zambia, you can choose to dine with other guests or at a private table on one of three open-air dining decks, or in the dining room and bar. Doesn't sound unique enough? The dining decks are raised like treehouse chalets and jut out over the Zambezi River. This allows diners to experience a Zambian sunset dinner like no other.
Guests at the Tongabezi Lodge can also choose to dine on a traditional sampan (boat) that is attended by waiters who deliver each course by canoe.
Ichiran – New York City, New York
Most of the time, dining is about both food and conversation. But at Ichiran in New York City, New York, they want to enhance the sensory experience of their guests by doing away with unnecessary distractions. At Ichiran, that means all social interaction.
Guests are seated individually in "flavor concentration booths." They order their ramen by filling out their own order form. And they request refills by placing a bowl on a sensor that summons one of the wait staff. There's no need to talk. According to Ichiran, this allows diners to focus on the flavors and textures of their noodle bowl.
H.R. Giger Bar – Gruyeres, Switzerland

Source: HRGiger.com/BarMuseum.htm
The H.R. Giger Bar in Gruyeres, Switzerland is attached to the H.R. Giger Museum that houses the works of that surrealist painter, sculptor, and set designer. If you're thinking to yourself, "Who is H.R. Giger?", he's most famous for his work designing the eponymous alien from the Alien movie franchise.
The interior of the H.R. Giger Bar is an experience unto itself, made all the more surreal by its one and only offering: alcohol. The walls and ceiling are covered and crisscrossed with what looks like the vertebrae of some massive prehistoric monster.
Don't Neglect The Essentials
No matter how unique your restaurant idea, don't neglect the two essential components for success:
We can't help you with the food, but we can help you create the best service. Sling offers a suite of powerful cloud-based tools that allow you to streamline the scheduling and communication processes—so you can focus on running your business and giving diners an amazing experience.
For more restaurant-management resources and for help scheduling your employees, visit GetSling.com today.