If you're looking for a way to ensure that projects large and small are successful, implement project management methodologies into your workflow.
The methodology you adopt serves as the foundation of your activities and defines how you and your team work, communicate, and manage the tasks involved. Because it's an integral part of everything you do, choosing the right system is vital for the success of your project.
In this article, the management experts at Sling introduce you to some of the most effective project management methodologies so you can employ the one that works best for your business.
What Are Project Management Methodologies?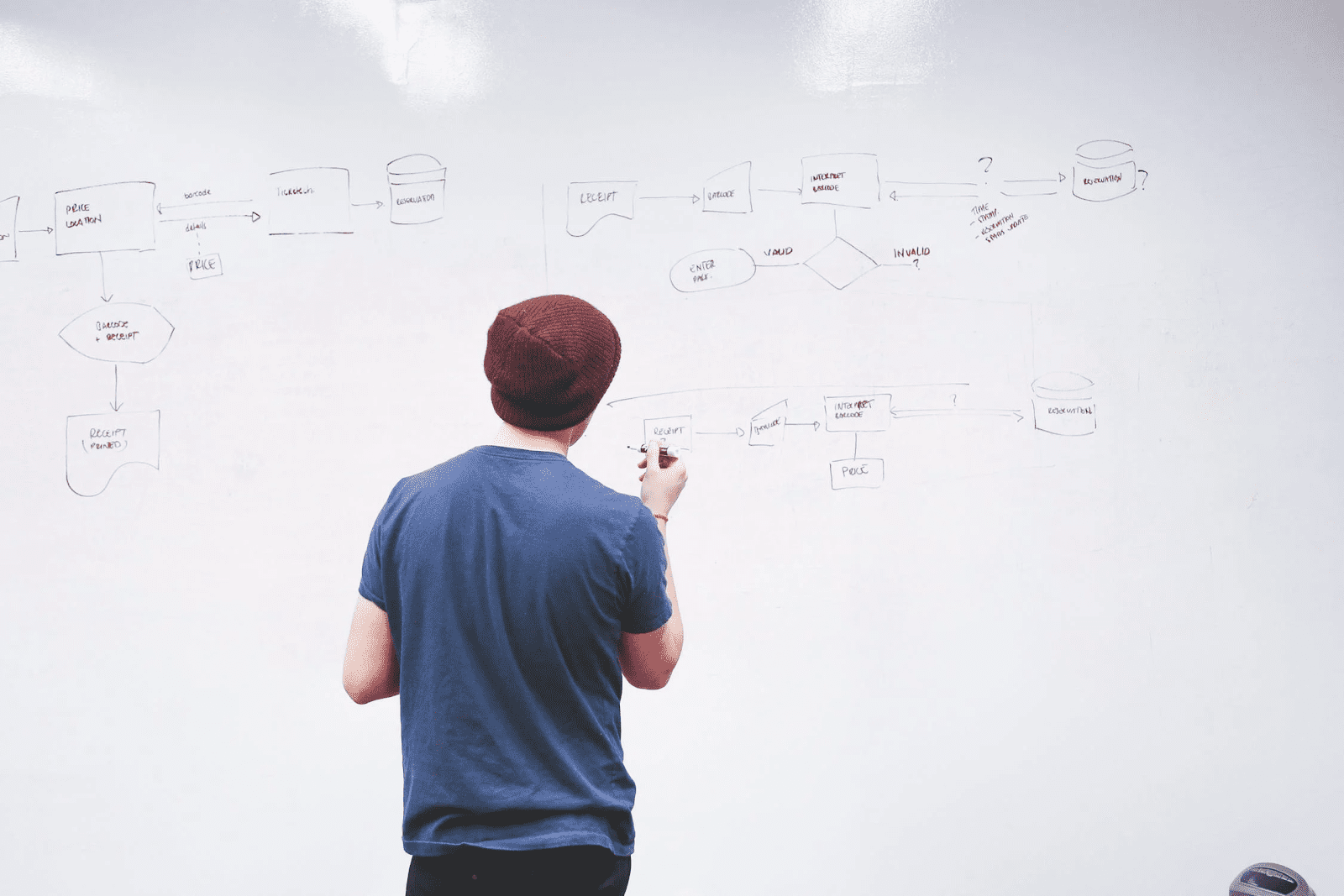 A project management methodology is a set of techniques, practices, procedures, rules, and principles that govern how you and your team work together to get things done.
Think of the project management methodology as a ladder that provides structure to help you get your project off the ground. How does this definition translate to real-world activities?
Implementing one project management methodology, for example, might mean that you establish:
Monthly operations review with all teams
Periodic meeting with mid-level management
Standup meetings for each team
Lines of communication between parallel teams
Risk reviews
Planning meetings
The purpose of these activities is to streamline and speed up the workflow so your project doesn't get bogged down and grind to a halt.
Let's investigate some project management methodologies so you can choose the one that will most benefit your business.
Effective Project Management Methodologies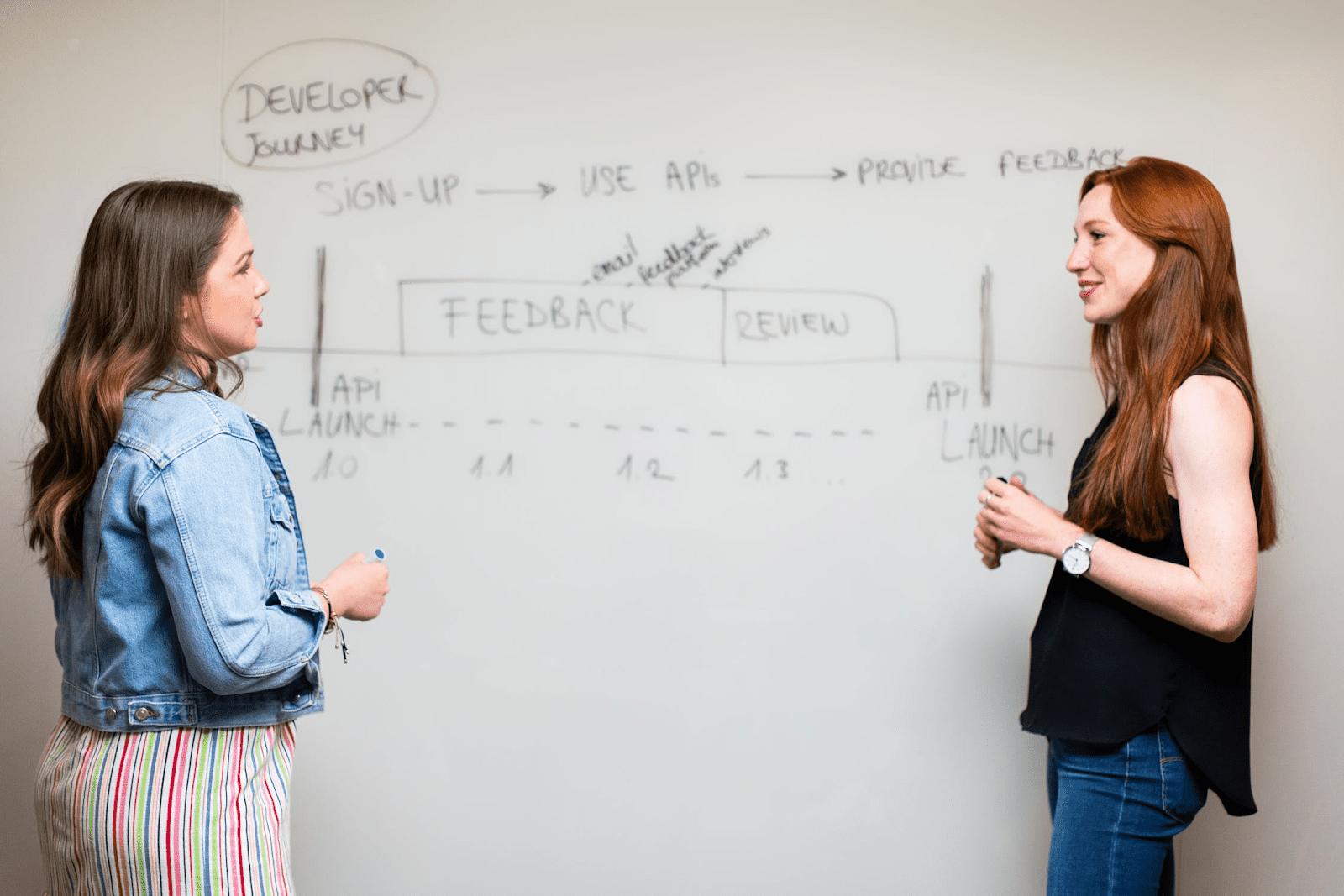 1) Six Sigma
Engineers at Motorola introduced Six Sigma as a project management methodology in 1986 as a way to improve quality by reducing the number of errors in a process.
Six Sigma does this by:
Identifying what is not working
Removing those unsuccessful bits from the process
While Six Sigma may be best suited for larger businesses that want to improve quality and efficiency, there is much to be gained for small and medium businesses as well.
2) PMBOK
The Project Management Institute (PMI) publishes the Project Management Body Of Knowledge (PMBOK), which contains a set of standards that characterize project management as a whole.
The PMBOK outlines five processes that are prevalent in almost every project, including:
Initiating
Executing
Monitoring/Controlling
Closing
While not a project management methodology, per se, the PMBOK acts as a set of best practices, conventions, and techniques that you can use to pick the method that is.
That's why we recommend getting familiar with this meta-methodology — it can help you identify the system that works best for your team.
3) Agile
Agile is perhaps one of the most recognizable project management methodologies available today. It's composed of four fundamental values and 12 key principles that govern all activities within a project, a team, and a business.
These components are:
Values
Individuals and interactions over processes and tools
Working product over comprehensive documentation
Customer collaboration over contract negotiation
Responding to change over following a plan
Principles
Customer satisfaction through early and continuous product delivery
Accommodate changing requirements throughout the development process
Frequent delivery of working product
Collaboration between the business stakeholders and developers throughout the project
Support, trust, and motivate the people involved
Enable face-to-face interactions
Working software is the primary measure of progress
Agile processes to support a consistent development pace
Attention to technical detail and design enhances agility
Simplicity
Self-organizing teams encourage great architectures, requirements, and designs
Regular reflections on how to become more effective
The Agile project management methodology is best suited for projects with a significant level of complexity and uncertainty and projects that require extreme flexibility to be successful.
4) Kanban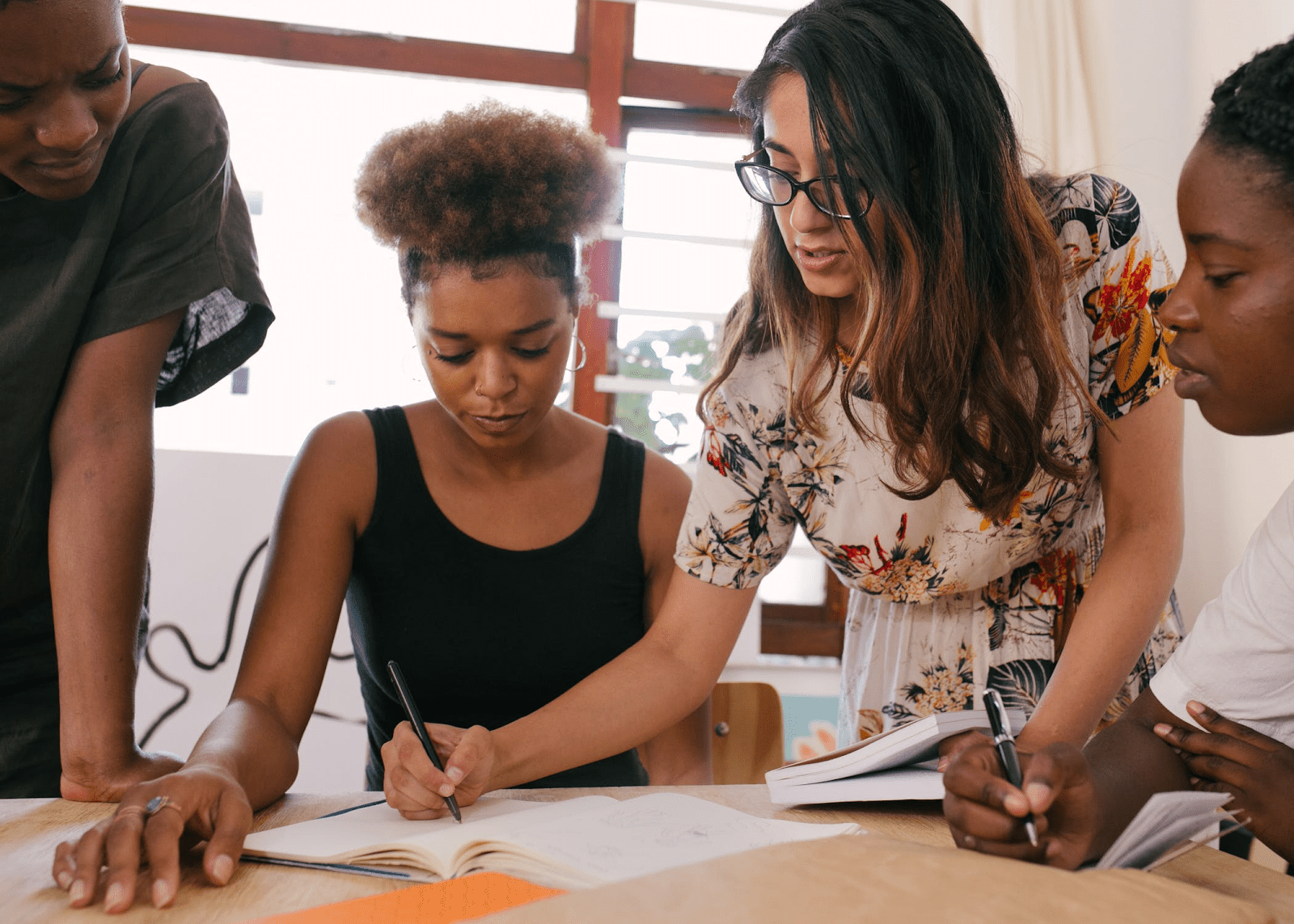 As a project management methodology, Kanban focuses on maintaining collaborative and self-managing teams.
Kanban operates on the following general principles to deliver high-quality results:
Visualization
Limiting work in progress
Flow management
Making policies explicit
Using feedback loops
Collaborative or experimental evolution
Kanban is a very visual methodology that makes use of boards (e.g., a whiteboard), cards, and "swimlanes" (horizontal categorization). It's ideal for smaller teams who need a flexible approach to developing and delivering a novel product or service.
5) Lean
The Lean project management methodology revolves around maximizing customer value and minimizing waste. This ideal often manifests as using fewer resources and is embodied by the value that, as waste is eliminated, quality improves and production time and cost are reduced.
Lean focuses on reducing waste in the following categories:
Transport
Motion
Waiting
Overproduction
Over-processing
Defects
Scheduling and operation
Workflow
Lean is a beneficial project management methodology for businesses with the goal of streamlining a complicated project and transforming how they do business.
6) XP
The XP (eXtreme Programming) project management methodology developed in the software industry as a way to improve quality and ensure responsiveness to changing customer requirements.
The key components of the XP ideology are:
Simplicity
Communication
Feedback
Respect
Courage
These manifest in processes and rules such as test-driven development (TDD), continuous integration, and pair programming (two-person teams).
7) IPM
Integrated Project Management (IPM) — a.k.a. Integrated Project Delivery — is an effective project management methodology for creative industries, such as digital marketing and advertising.
The IPM approach progresses through several key components that are similar to creating a project management plan, including:
Project Charter
Project Scope
Project Management Plan
Project Execution
Project Monitoring
Change Control
While the IPM methodology provides transparency and accountability in businesses with multiple teams working at the same time, it does require extensive planning to implement successfully.
8) PRINCE2
PRINCE2 stands for PRojects IN Controlled Environments.
As a project management methodology, it divides projects into multiple stages. Each of these stages has its own plans and processes for your team to follow.
The UK government designed PRINCE2 in 1996 for IT projects that were becoming more prevalent as the internet spread.
Because of the times in which it was created, the first step in the PRINCE2 project management methodology is identifying a clear need for the project and identifying realistic benefits.
As such, it is a good system for large-scale projects that demand predictability, viability, and concrete deliverables.
Should You Choose Just One?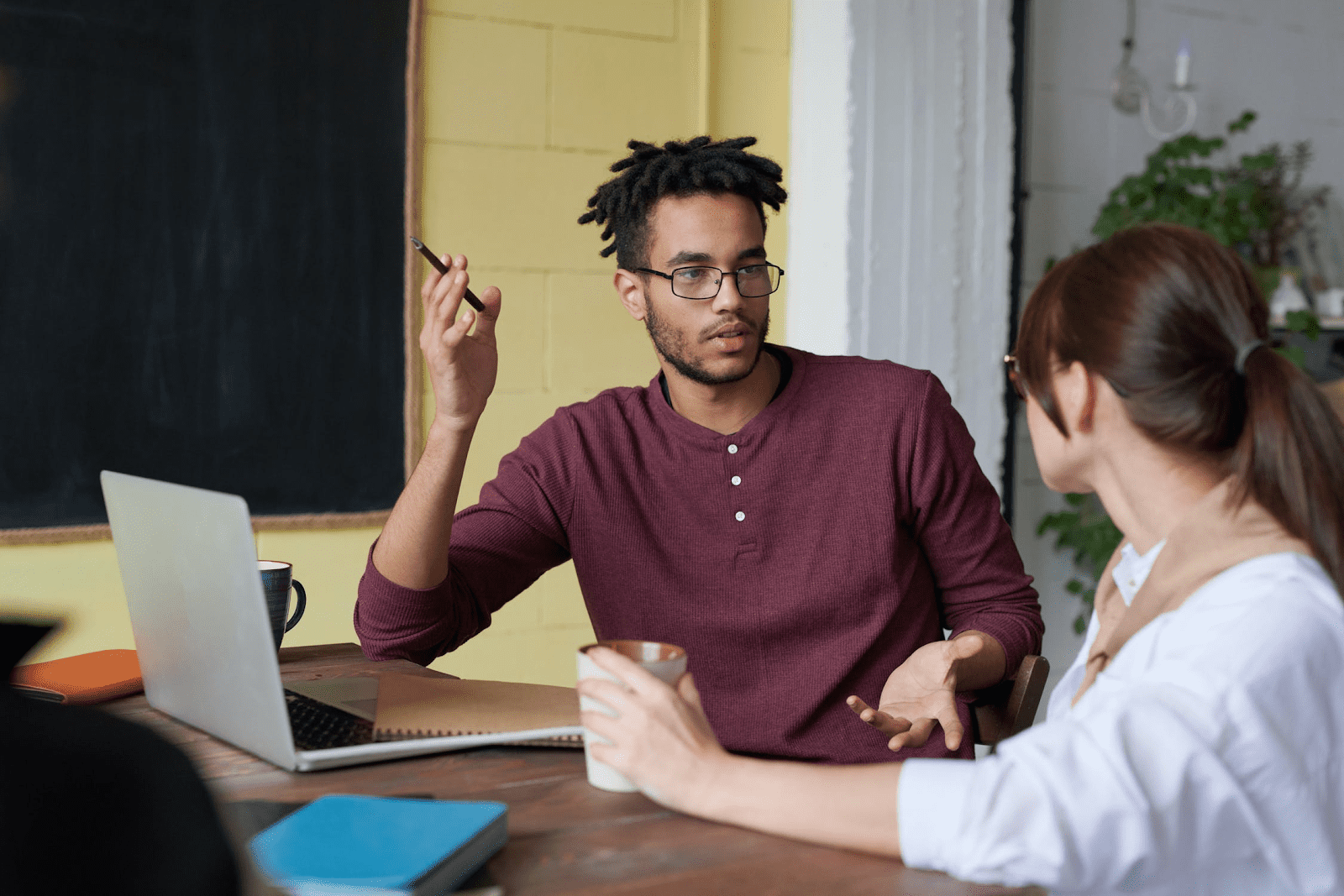 When choosing a project management methodology for your business, there's no reason you have to restrict yourself to just one.
In fact, forward-thinking managers become well-versed in multiple methodologies in order to implement the practices that work best for their team, their business, and their project.
For example, your team may respond better when working under a combination of Lean, Agile, and Kanban. Or they may work best with XP and IPM.
Every business — and every team —- needs to find the project management methodology that syncs with their standards, their goals, and their communication.
Use The Best Software For Your Project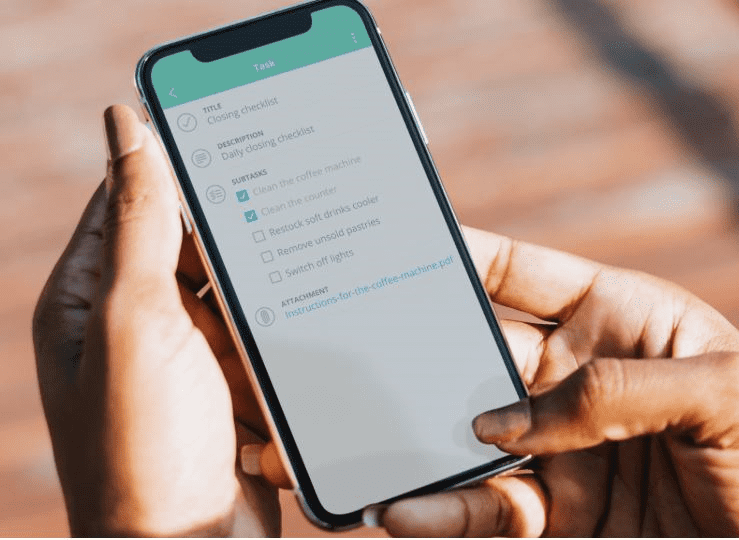 Incorporating the best software into your next project doesn't have to cost an arm and a leg — at least when it comes to scheduling your team and managing their tasks.
The Sling app is a powerful suite of tools that makes it easy to create and distribute even the most complex schedules.
The heart of the Sling software is its artificial-intelligence-based scheduling module that includes intuitive features, like:
Employee and task color coding
Recurring shifts
Time-off notices
Double-booking and overlapping shift notifications
Templates
And much more…
Sling also contains a built-in time clock and employee work and attendance tracker. With this unique feature, you can turn any smartphone, tablet, or computer into a clock-in, clock-out tool.
You can even control labor costs and prevent time theft by establishing geofences around your business and setting limits on how early and how late employees can clock in or out.
Add to that Sling's task management feature that helps clarify everyone's jobs and ensures that your team is aligned on their to-dos and that all tasks get completed on time.
Try the Sling app for free and see why businesses around the world use it to streamline the scheduling process in projects large and small.
For more free resources to help you manage your business better, organize and schedule your team, and make the most of project management methodologies, visit GetSling.com today.