Curious about how to improve the way you manage your business? The answer is simple: Read! Reading books by leaders, entrepreneurs, and those in the know gives you access to a world of knowledge that can't be found anywhere else.
To help you find just the right book to take your management skills to the next level, the experts at Sling have put together a list of the 20 best management books to read for success.
20 Best Management Books
Get started improving the way you work with one of the books from this list.
1) Extreme Ownership: How U.S. Navy SEALS Lead And Win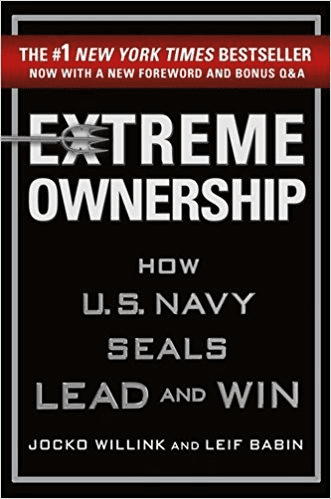 Extreme Ownership by Jocko Willink and Leif Babin details the mindset and principles that enable SEAL units to accomplish the most difficult missions imaginable. With this book, you can apply those same principles to your team.
2) Rise And Grind
Rise And Grind by Daymond John (of Shark Tank fame) compiles the rituals, habits, and best practices of entrepreneurs from all walks of life (including himself).
3) When: The Scientific Secrets Of Perfect Timing
When by Daniel H. Pink addresses the scientific secrets of perfect timing. Whether it's the best time of day to tackle the most complicated problems, the best time of the year to start a new project, or the best time in life to make a major change, Mr. Pink shows you how to structure your time for maximum effect.
4) Lean In: Women, Work, And The Will To Lead
Lean In by Sheryl Sandberg is directed at women, but men can learn a lot from it as well. Regardless of gender, you can become a great leader if you buckle down and persevere.
5) Crushing It!
Crushing It! By Gary Vaynerchuk is a state-of-the-art guide to:
Harnessing the power of social media
Improving your business through technology
Building your own path to professional and financial success
More than that, it's a blueprint for living life on your own terms.
6) Powerful: Building A Culture Of Freedom And Responsibility
In Patty McCord's Powerful, the author offers road-tested advice from her time as chief talent officer at Netflix. More than that, Ms. McCord provides readers with a novel approach to creating a culture of high performance and profitability.
7) The Five Dysfunctions Of A Team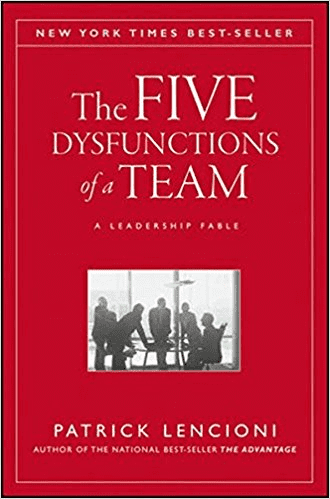 Written in the form of a fable, The Five Dysfunctions Of A Team by Patrick Lencioni tells the tale of a CEO who is tasked with uniting a team in such disarray that it threatens to destroy the entire company.
8) The Origins Of Happiness
The Origins Of Happiness by Andrew Clark, Sarah Fleche, Richard Layard, Nattavudh Powdthavee, and George Ward is directed at changing the public policies of happiness. But managers can gain insight into keeping themselves and their teams healthier, happier, and more whole.
9) Great At Work
In Great At Work, author Morten Hansen seeks to answer the question, "Why do some people perform better at work than others?" He does this by showing you how "Seven Work Smarter Practices" can help you maximize motivation and improve performance.
10) Power: The 48 Laws Of Power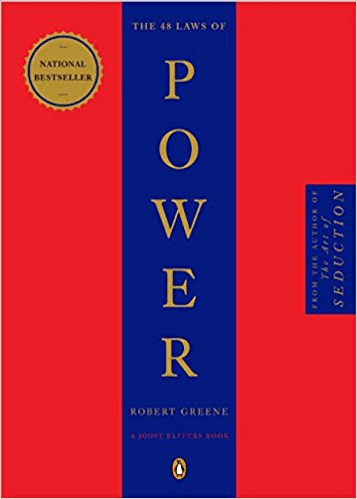 In the book Power: The 48 Laws Of Power, authors Robert Greene and Joost Elffers distill 3,000-year's worth of philosophy from the likes of Machiavelli, Sun Tzu, Henry Kissinger, P.T. Barnum, and more into 48 essential laws for success.
11) The Culture Code
In The Culture Code, Daniel Coyle goes inside some of the world's most successful organizations and reveals what makes them tick. He demystifies the culture-building process by identifying three key skills that generate cohesion and cooperation and explains how diverse groups learn to function with a single mind.
12) Leaders Eat Last
Why are some teams doomed to infighting, fragmentation, and failure regardless of the incentives they're offered? In his book Leaders Eat Last, author Simon Sinek answers that question and shows you how to prevent your team from self-destructing.
13) Thinking In Bets
In her book Thinking In Bets, author Annie Duke draws experience from her years playing professional poker. Her knowledge and wisdom come together as a practical guide for risk assessment and emotional control.
14) Man's Search For Meaning
In Man's Search For Meaning, Viktor Frankl argues that we cannot avoid suffering. But we can choose how to cope with it, find meaning in the experience, and move forward with renewed purpose.
15) Dying For A Paycheck
In Dying For A Paycheck, author Jeffrey Pfeffer shows you how modern management harms employee health and company performance. He then goes on to explain what you, the manager or owner, can do about it.
16) The Coaching Habit
In The Coaching Habit, Michael Stanier shows you how to make coaching a regular, informal part of your day so everyone can work smarter and have more impact.
17) On Grand Strategy
Interested in learning about strategy and the art of leadership from great minds, ancient and modern? Check out John Lewis Gaddis's Pulitzer Prize-winning book On Grand Strategy.
18) #Girlboss
Author Sophia Amoruso wrote #Girlboss for others just like her: outsiders seeking a unique path to success. Amoruso encourages you to trust your instincts, follow your gut, and figure out which rules you should follow and which rules you should break.
19) A Higher Loyalty
In A Higher Loyalty, author and former FBI director James Comey explores what good, ethical leadership looks like. His experience is a remarkable lesson in what makes an effective leader — in government, in business, and in life.
20) Your Best Year Ever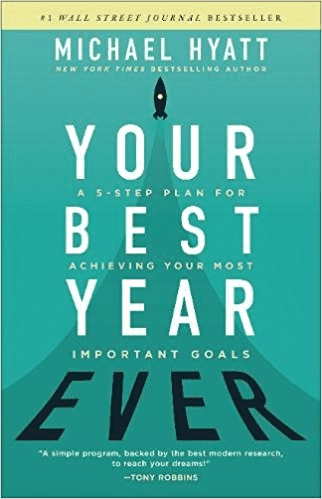 In Your Best Year Ever, Michael Hyatt shares a powerful, proven, research-driven system for setting and achieving goals. Any manager who wants his or her team to succeed will find wisdom and practical advice in these pages.
Improve The Way You Work
The management books on this list will go a long way toward improving the way you work and interact with your team. But first, you've got to carve out time from your busy schedule to actually read the books. That's where software tools like Sling can help.
The Sling suite of cloud-based tools can help you streamline labor-intensive tasks such as:
In essence, Sling saves you time. Time you can spend reading your way through the books on this list.
For more free resources to help you manage your business better, organize and schedule your team, and track and calculate labor costs visit GetSling.com today.