Do you want to enhance the dining experience at your restaurant, stimulate your customers' appetite, and help them make the best choices? It all starts with your restaurant menu. But how exactly do you go about designing a menu that does all those things?
The experts at Sling are here to help. In this article, we'll show you how to design your own restaurant menu in seven easy steps. We'll even give you a free restaurant menu template to get you started.
How To Design Your Own Restaurant Menu Template
A menu is more than just a list of food at your restaurant. It's a marketing tool with the power to influence customer decisions, communicate your restaurant's identity, and drive profits. But to do that, you need to give the design some serious thought.
As you go through these steps, we suggest getting feedback from your employees, family, and friends. Create a design draft and then use Sling's cloud-based communication features to invite everyone to comment on what you've done.
1) Research Your Competitors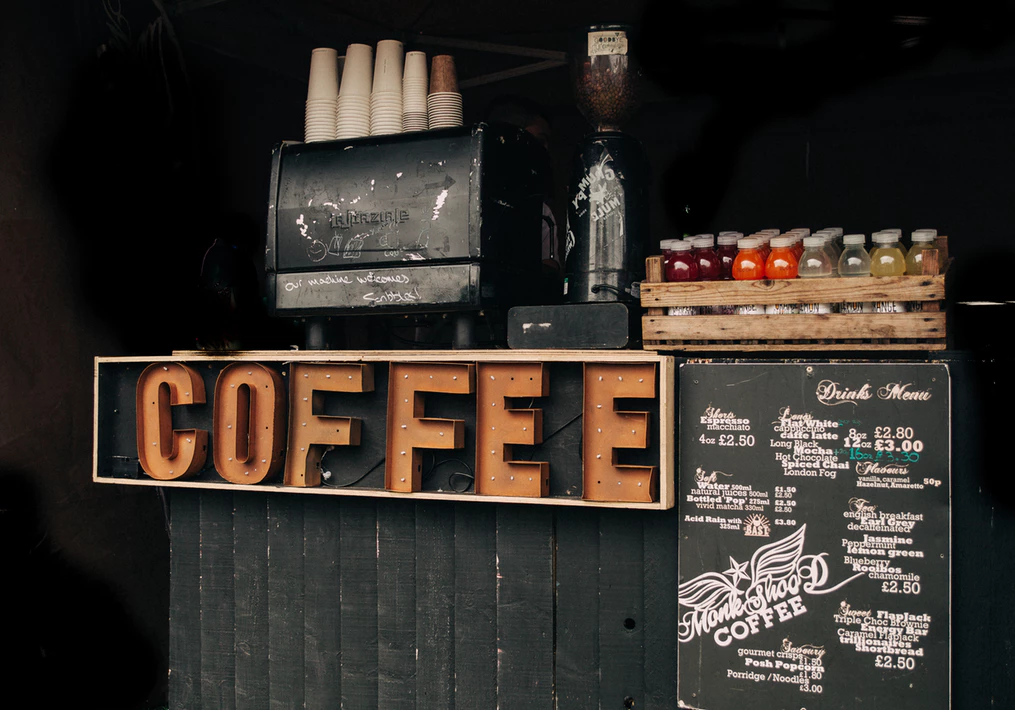 Start designing your own restaurant menu template by researching your competitors. Check out their website or visit them in person to see how they chose to design their menu. Ask yourself:
What do I like about their menu?
What don't I like about their menu?
What could I do better on my menu?
What ideas should I incorporate into my design?
Consider taking a picture of their menu for future reference. You shouldn't take design items directly from their menu—that's plagiarism—but you can use them as inspiration for your own creation.
2) Research Your Own Business
Take a good, hard look at your own business and then ask yourself:
What is the personality/vibe of my restaurant?
What can we offer that others in our area can't?
How do our prices compare?
What does our restaurant have in common with those nearby?
Do we have more or less variety than they do?
The answers to all of these questions can help you make the best decisions when designing your restaurant menu template.
3) Design Your Menu To Express Your Restaurant's Personality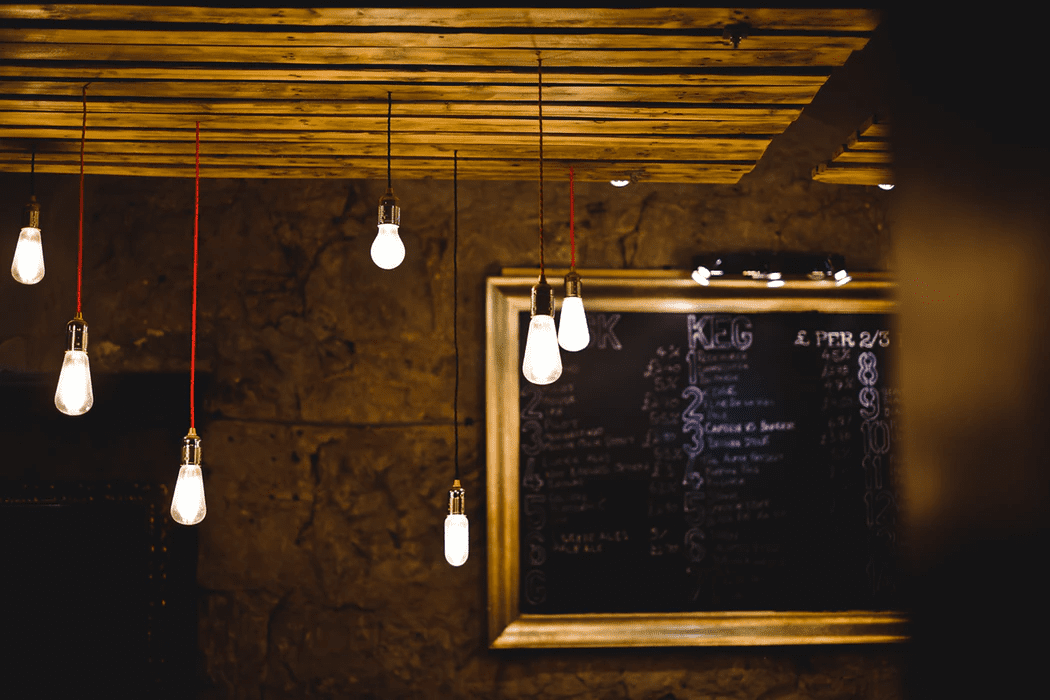 Always keep in mind that your menu is another form of marketing. As such, it should express your restaurant personality just like your other customer-facing marketing does.
Is your restaurant fun and family-friendly? Design a flashy menu with lots of colorful images to highlight your festive personality. Is your restaurant elegant and sophisticated? Design a simple menu with no images to show off your upscale personality.
4) Harness The Power Of Eye-Scanning Patterns
New research suggests that customers tend to read a menu like they would a book. They start at the top left, read to the right, and then proceed down the page. You can take advantage of this habit by placing the items you want to highlight at the top of each section.
Additionally, don't put too much emphasis on your restaurant's contact information. The same study noted a "sour spot" around the information about the restaurant, where customers focused for the least amount of time. Print that information as unobtrusive as possible so as not to interrupt customer eye-scanning patterns.
5) Divide Your Menu Into Logical Sections
Group all types of food into logical sections. These should include (but are not limited to):
Appetizers
Salads
Soups
Entrees
Drinks
Desserts
If you have another offering with three or more options, include them in their own section.
6) Use Images With Care In Your Restaurant Menu Template
Images can certainly influence your customers' decisions. But to do so, they need to be of high quality. This can be extremely expensive, and there's no guarantee that it will work. We recommend using images sparingly—or not at all—so that they don't turn your customers off to a particular menu item.
7) Use Bold & Italic Type To Highlight Items
Bold and italic type will draw your customers' gaze, so use it to highlight items that your restaurant is known for. When choosing whether to use bold or italic type in your menu, make sure that the text is still easy to read. Customers don't want to put too much effort into deciphering swirly and hard-to-read text when they're trying to choose something to eat.
Free Restaurant Menu Template
Here's a basic restaurant menu template that incorporates many of the items we've discussed above. Tailor it to fit your needs, or use it as a jumping-off point for something completely different.
<BEGIN TEMPLATE>
Cool Restaurant Name Here
Fabulous Eats & Treats For All Ages
Salads
House Salad – 6
Greens, olives, red and yellow pepper, onions, cucumbers, tomato in citrus miso vinaigrette
Caesar Salad – 8
Romaine, fresh-grated parmesan, croutons, black pepper with house garlic anchovy dressing
Napoleon Salad – 4.5
Spinach, iceberg lettuce, romaine, cilantro, cucumbers, tomato, onion, yellow pepper, topped with tangy French dressing
Cleopatra Salad – 15
Arugula, endive, frisee, mache, mizuna, romaine, radicchio, spinach, grilled chicken breast, tomato, onion, cucumber, seasoned croutons, mixed with creamy Italian dressing
Sandwiches
Served with house salad, sweet potato fries, or steamed vegetable
Spicy Italian Panini – 7.5
Salami, pepperoni, black forest ham, turkey, pepper jack cheese, onion, tomato on garlic bread
Pork Chop Sandwich – 6.5
Thick-cut pork chop smothered in signature sauce topped with purple onion and dill pickles on a sesame seed bun
Bruschetta Sandwich – 8
Tomato, cilantro, purple onion topped with olive oil and vinegar on toasted garlic bread
Best Beef Burger – 8.5
A quarter-pound Kobe beef patty topped with lettuce, tomato, purple onion, ketchup, mustard, and our signature sauce on a butter-grilled bun
Shiitake Mushroom Burger – 8.5
Thick-cut shiitake mushroom grilled with a tangy Italian dressing glaze topped with your choice of veggies on a toasted bun
<END TEMPLATE>
Don't Forget Good Service
The menu is a key aspect of your restaurant's success. But it's not the only aspect. Good service is right up there, too. Creating the best service for your customers starts with hiring the right employees, training them to do their best, and keeping them motivated.
The schedule you create for your team members also contributes to their performance. Keep your scheduling and clock-in/clock-out process as streamlined as possible by using Sling's free Shifts, Time Clock, Messages, Newsfeed, and Tasks features. Sling has everything you need to save time, keep everyone on task, avoid no call, no show employees, and make your business successful.
For more free resources to help you manage your business better, organize and schedule your team, and track and calculate labor costs, visit Getsling.com today.
This content is for informational purposes and is not intended as legal, tax, HR, or any other professional advice. Please contact an attorney or other professional for specific advice.