Employee scheduling
made easy
Sling is the easiest way to schedule and communicate with your employees. For free!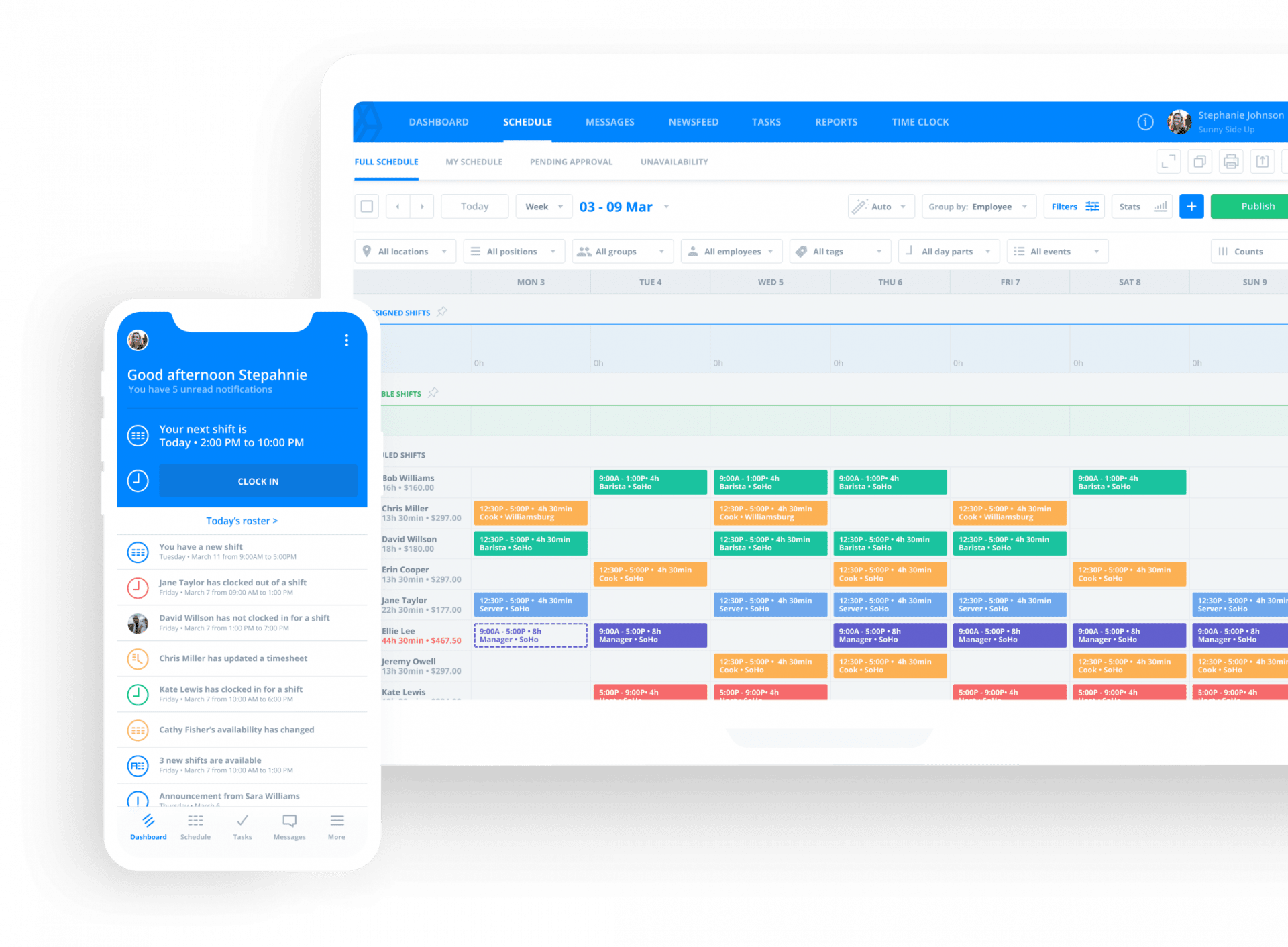 Sling is trusted by tens of thousands of customers just like you
Save countless hours each week scheduling your employees and reduce the cost of labor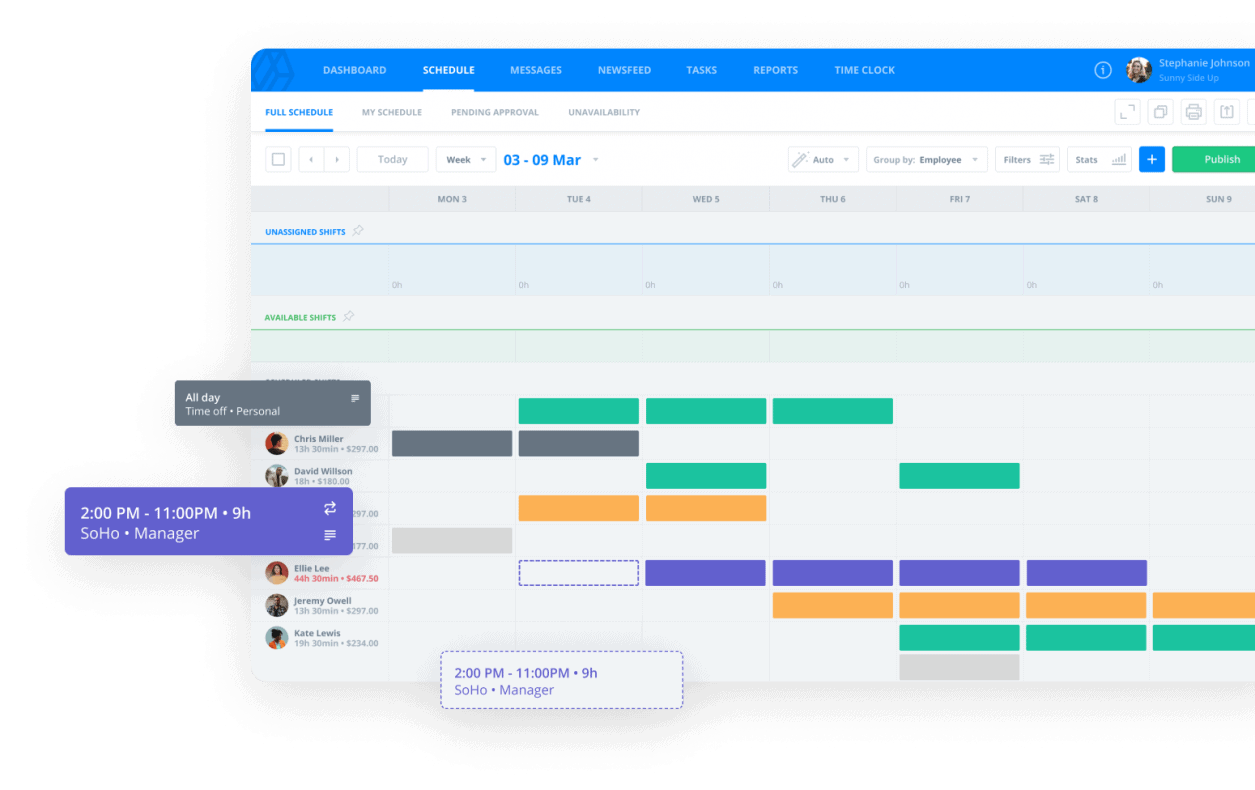 Employee scheduling
Save time and money with faster, simpler employee scheduling
Build your employees' schedules in minutes and manage time off, availability and shift trade requests. Avoid exceeding budgets and scheduling overtime, reduce absenteeism and late arrivals, get notified of overlapping shifts, and handle unexpected changes without stress.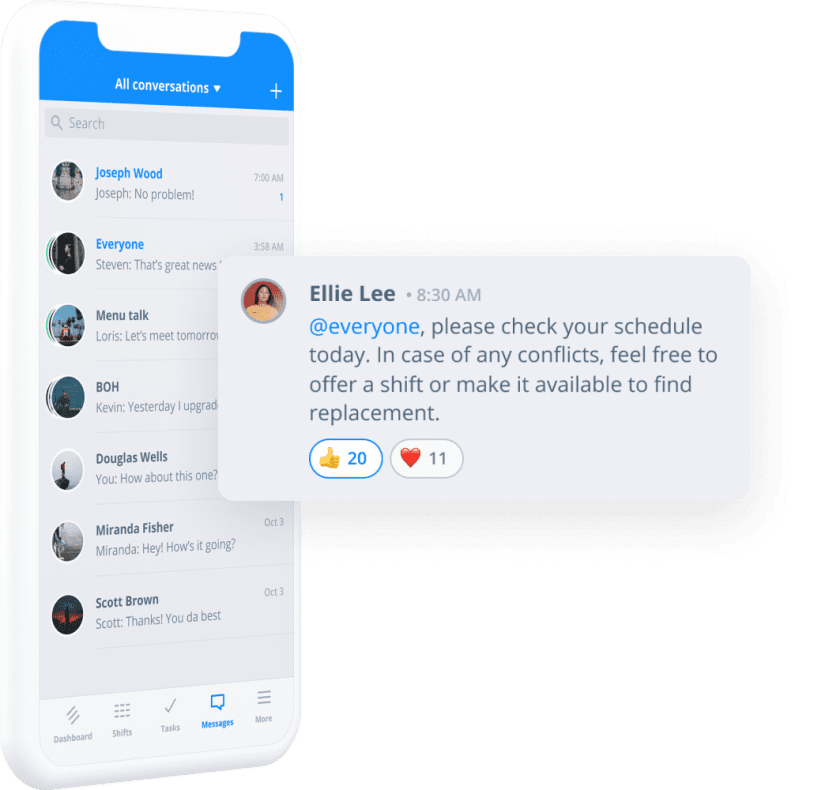 Team communication
Communicate more efficiently from a single platform
Streamline internal communication and create a collaborative environment no matter where your employees are. Send messages in group or private conversations, keep everyone informed, give employees a voice, and build a better company culture.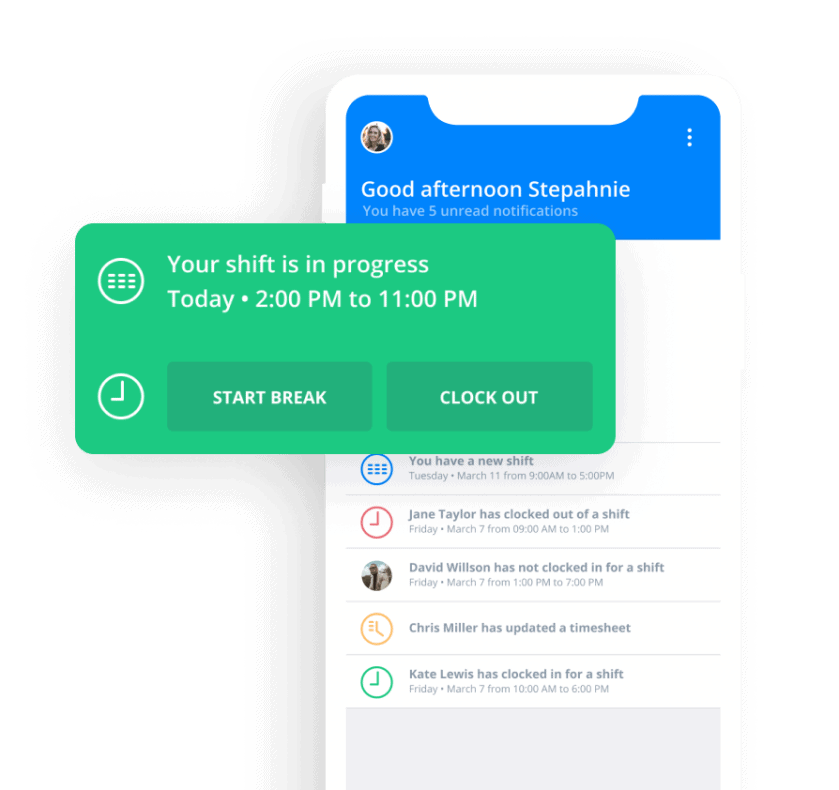 Time and attendance
Simplify time tracking and payroll processing
Easily track employee hours and labor costs and export timesheets for seamless payroll processing. Enable GPS geofencing or use a designated time clock terminal, prevent early clock in and clock employees out automatically for better time clock accuracy.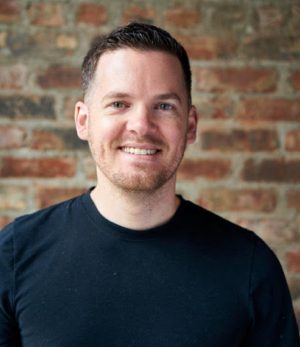 "There are plenty of scheduling platforms to choose from, but Sling stands out by striking the perfect balance with its user simplicity and powerful management tools. From intuitive schedule creation, robust reporting, to employee communication, Sling has proven a vital component for our restaurants."

Todd Enany
Sunday in Brooklyn
Businesses of every size and shape choose Sling to get the job done.
"Sling provides a consistent view of all schedules, both to all management and staff. It also allows us to predict labor costs, warn of overtime, and easily make adjustments. It not only has made us more efficient, but it actually saves time in creating the schedules."

"Sling drastically reduced the amount of time I spend scheduling. I post weekly schedule in minutes and it replicates to future weeks. No more do I need to create schedules from scratch. Additionally, I can make updates from anywhere. This is critical for my team since it runs 24/7/365."

"Staffing is a breeze. It is so simple, staff apply and we accept! It's straightforward. It's easy. It's amazing. The support is better than any other company I have experienced - personal and incredible."

"Sling is a flexible scheduling platform that works for a wide variety of businesses – from bars and cafes to fine dining restaurants. Sling gives the ability to customize the platform to best fit each concept, while also providing easy to use communication features and time tracking."

"Sling is a huge time saver! And it's so intuitive to use - no learning gaps. I plan to implement it in all of my future locations. I have been sharing it with others in the industry too, and I don't usually promote products, but this is just really good!"

"With Sling we were able to provide our team with more control and flexibility over their schedule. And, by having employee availability, time off requests and the restaurant's needs all in one location, we were able to significantly simplify the scheduling process for management."

"Sling has been a great organizational tool for our restaurant! It allows me to easily arrange schedules, keeping up with our staff's different requests, and serves as a platform for all internal communication."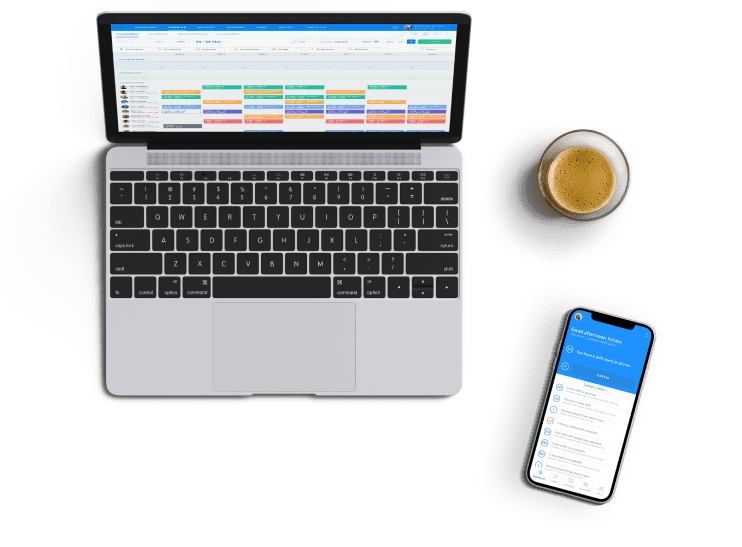 Sling is available everywhere you work – on Web, iOS and Android, so you and your team are aligned wherever you are.

Award-winning software
Employee scheduling platform of choice for SMBs around the world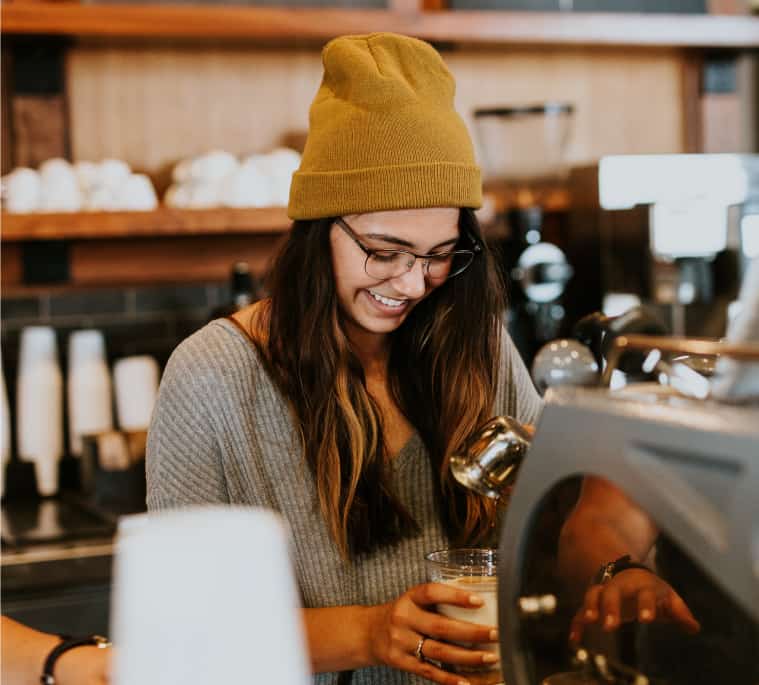 Sling helps you manage your team more efficiently, regardless of your industry. From local restaurants and coffee shops, to regional hotels and retail stores, give your team the power of Sling and watch them do their best work.
Get started today
Schedule faster, communicate better, get things done.